• Traditional Sky Lantern Festival •
Like many wonderful destinations, Taiwan has a story to tell. However, this is a place that invites everyone to share their stories as well. And this is the ultimate journey for travelers with the most precious of cargo: a fistful of wishes to launch into the sky at the island's glorious traditional lantern festival.
Kong Ming Lanterns
We can trace the use of paper lanterns to this mountainous island's earliest written history during the third century A.D. In the period known as Three Kingdoms, Chinese statesman Zhuge Liang, a.k.a. Kong Ming, used lanterns to send military signals. Because the shape of these floating vessels resembled his hat, they became known as "Kong Ming lanterns." Centuries later, the lanterns developed another messaging purpose. According to local elders, people sought shelter in the nearby mountains, fleeing from bandits who once roamed the region. Those who stayed behind to protect the village would fly sky lanterns as a signal of safety, beckoning others to return.
Today in Taiwan, sky lanterns have evolved into a way for locals and visitors alike to create personalized wishes sent afloat to the celestial gods. Celebrated in many ways and places around the island, there is a common belief that these serene glowing orbs ascending to the gods carry beacons of hope to bestow good luck and deliver good fortune throughout the year.
One of the World's Great Festivals
Across Taiwan, temples are filled with worshippers on the eve of this "second new year," the enchanting celebration that's widely considered one of the world's greatest festivals. Although the sky lantern festival is separate from the national Taiwan Lantern Festival, which rotates to a different host city each year, both fall on the fifteenth day of the first month in the lunar calendar.
For the Sky Lantern Festival in Pingxi Valley, as many as 500,000 people gather. Anticipation builds around the special moment of that quiet release, when hopes and dreams mingle and glow, briefly illuminating the still, inky nocturnal sky. The first round of mass lantern release begins after twilight and continues with three releases every hour until the final one at 9:30 p.m. It's a thrilling spectacle as hundreds of lanterns of the same color — a different color for every round to represent values such as good luck, great wealth, fame and fortune, marital bliss or good health – ascend the sky en masse. There are even lanterns shaped like animals, including cats, monkeys, roosters, and pandas, but all are precisely limited to a legal 60 centimeter circumference. Pure magic.
Alternatively, any day of the year will do.
A Village of Lantern Makers
Sky lanterns are the main attraction — and the main business — in the small hillside village of Shifen, an historic railroad town about half an hour's drive from the capital city, Taipei. Local lantern makers have perfected the art of creating them based on physics similar to a hot air balloon. Indeed, this idea is an early ancestor of that 18th century flying apparatus which rises because the density of the warmer air inside the space is less dense than the air surrounding it. For the classically made Taiwan sky lantern, a lightweight bamboo frame supports a wrap of thin oiled rice paper to surround a lit candle whose heat causes the lantern to soar.
Shifen Old Street is a collection of shop-lined lanes and alleyways diverging from the train tracks that cut through the heart of town. Friendly shopkeepers help visitors pick out a lantern, demonstrate how to write a wish, create a blessing, or brush pen a message of hope while grabbing selfies.
Here, we caught up with Hailey and Adam, charismatic American millennials who loved Taiwan so much, they moved to the island nation and learned basic Mandarin. Carefully scribbling black calligraphy characters on the fragile paper sides of a bright red lantern, they set their wishes adrift.
They explained that, like any authentically cultural festival, the sky lantern festival has associated local legends. Our favorite is learning that the pronunciation of "sky lantern 天燈" is similar to the traditional Taiwanese language "添丁", which means "adding a child." So, for anyone yearning for a baby, just release a sky lantern in Taiwan…it's always a good omen.
Because everything that goes up must come down, and in keeping with modern day principles and values, residents have a government-supported recycling program to prevent the mountainside from being littered with spent lanterns. Undamaged frames are re-sold and the incentive for collected paper is credit at shops for household items like toilet paper and detergent.
Escape to Taiwan
Taiwan is seeking its rightful place on the wish lists of fun-lovers and adventure-seekers yearning to return to globe trotting. In fact, Asia's off-the-radar destination has recently earned extra pandemic-era attention as one of the world's safest places.
Linda Lin, director of the Taiwan Tourism Bureau in San Francisco said, "We hope you'll consider an 'Escape to Taiwan' to launch your personal wishes. Our safe and friendly island is a dreamy destination, but it needn't be only a dream. Everyone is so proud of Taiwan's track record in staying healthy throughout the pandemic and it's our wish to share that success with American visitors later in 2021." The fact is, this island rocks.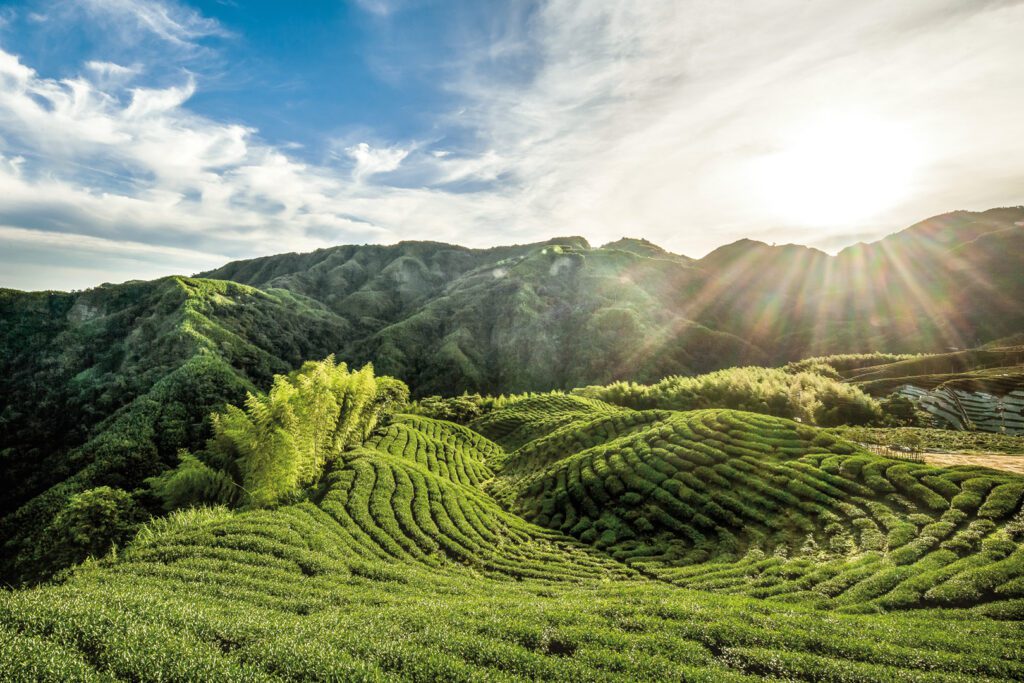 Until that moment arrives, Haute Living shares a few Taiwan-themed wishes for trip planning and dreamy inspiration.
A wish to climb Yushan, highest peak in Northeast Asia
A wish to cycle around the island once known as Isla Formosa, or "beautiful island"
A wish to admire, preserve and protect 400 species in the "butterfly kingdom"
A wish to dive into oyster omelets at midnight at a Taiwan Night Market
A wish to ride the Taiwan High Speed Rail at 186 miles per hour from the north to the south of the island
A wish to join the Mazu Pilgrimage, one of the world's biggest religious festivals
A wish to hear the boom & sizzle of the "Taipei 101 Fireworks" on New Year's Eve
---
---
Did You Know?
Until the mid-20th century, Taiwan was internationally referred to as the Republic of Formosa, based on a name meaning "beautiful island" that Portuguese explorers indicated on their maps in 1652. The Tropic of Cancer passes through the middle of Taiwan, so the north has a subtropical climate and the south has a tropical climate. At the confluence of cold and warm air currents, it's warm in winter and hot in summer.
Taiwan is a natural botanical garden, known as "the butterfly kingdom," famous for its 400 species of butterflies. The "three treasures of Taiwan" are rice, sugar, and tea. The most common fruits are banana, pineapple, citrus, longan, wax apple, guava, and mango.
---
---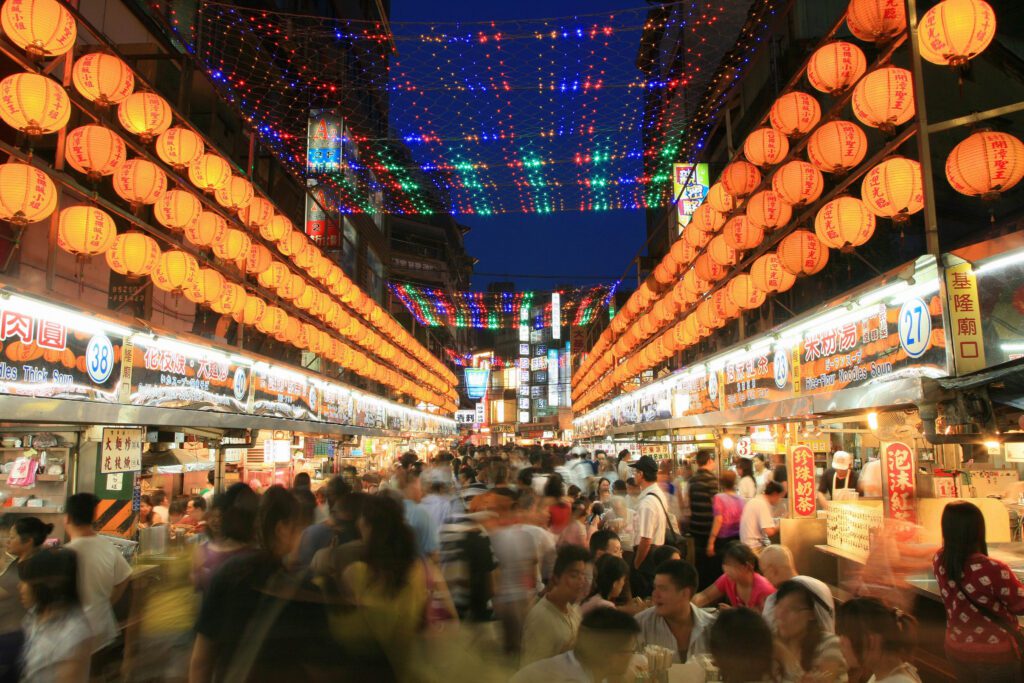 In addition to the festival, several of Taiwan's most appealing attributes for international visitors are:
Outstanding affordability
Safe, green and clean environment
Awesome culinary traditions
Extraordinary culture and people
Covid success
Note: The next Sky Lantern Festival is due to take place in autumn 2021.
Who's got a wish to escape to Taiwan?