SF SYMPHONY'S CHINESE NEW YEAR VIRTUAL CELEBRATION for the Year of the Ox took place on Saturday, February 20. The Symphony's annual celebration of the Lunar New Year, now in its twenty-first season and, for the first time, in a virtual format. Co-chaired by Tiffany Chang and Nanci Nishimura, the elegant and colorful event celebrated with guests joining from throughout the states and abroad. A concert program of traditional folk music and works by Asian composers, musicians, and members of the San Francisco Symphony highlighted the event. The concert was accompanied by original video projections created by projection designer Adam Larsen and lighting by Luke Kritzeck. The concert of vibrant Asian traditions, past and present, has been popular in San Francisco Bay Area and a key fundraising event for San Francisco Symphony for over 20 years.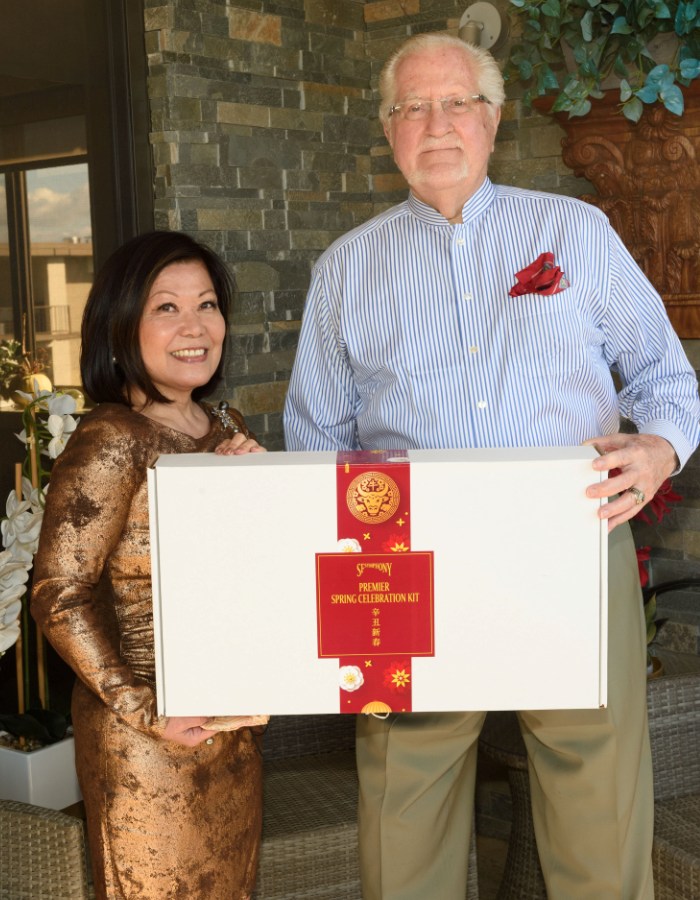 Co-chair Nanci Nishimura with Joseph Cotchett
Hosted by acclaimed Bay Area actor-director Joan Chen, this season's virtual program focused on themes coordinated with the Year of the Ox: prosperity, unity, and growth. Works featured on the program include Chen Yi's "Romance of Hsiao" and "Ch'in" from Romance and Dance, Zhou Long's Chinese Folk Songs, Julian Yu's "Flower Riddle," and "Dry Boat Dance" from Chinese Folk Song Suite. Also featured were Yao-Xing Chen's "Gallop of Warhorses," Yuan-Kai Bao's "Little Cabbage" from Chinese Sights and Sounds, and Wenying Wu's arrangement of the traditional tune "Tajiks Festival." Performances featured conductor Ming Luke, Bay Area erhu player Tao Shi, yangqin player Wenying Wu, and pianist Samantha Cho. For an elevated experience, guests were invited to upgrade to a VIP sponsorship package. Sponsor benefits included access to an exclusive VIP virtual experience created by Blueprint Studios, featuring special guests and musical surprises before and immediately following the concert, and a themed "Spring Celebration Kit" by McCalls Catering, home-delivered to pair with the event. Sponsors of the Chinese New Year celebration support San Francisco Symphony's myriad artistic, educational, and community programs and allow the Symphony to provide this virtual event free of charge and accessible to all. The event was made possible by presenting sponsors Margaret Liu Collins and Edward B. Collins and other generous supporters and partnership with the San Francisco Arts Commission.
Justin Chen, Victoria Chen, Sherry Chen, John Chen
Co-chair Nanci Nishmura and husband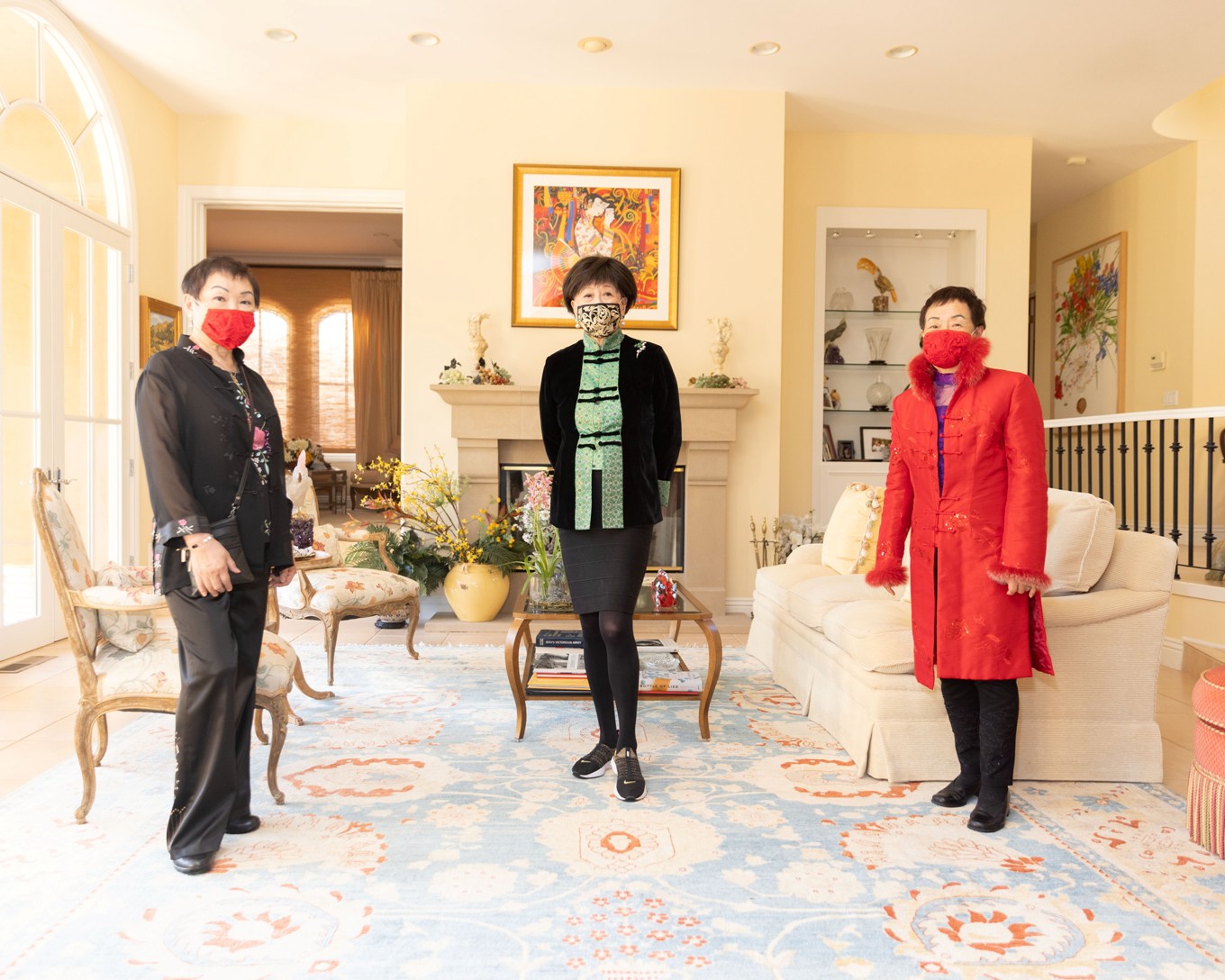 Lily Lee, Margaret Liu Collins, Marina Tsang