Let's face it. When it comes to skin care and beauty, men have too long been the beast. Women's products have dominated the beauty market for eons, leaving men to turn forlornly to that bar of generic soap, and maybe a slather of nondescript sunscreen. Even those wanting to pamper their epidermis often turned away, overwhelmed by the plethora of mysterious tonics, concoctions, creams, multiple layers and complicated instructions. Enter MadeMan, an ingenious skincare line, devoted to simplifying the process with a simple two-step program. Founded by serial entrepreneur and bitcoin investor, Jeremy Gardner, made in the United States, MadeMan effectively aims to help men of all ages find the best version of themselves—but with ease."We want to make skincare as easy as applying deodorant or brushing your teeth," says Gardner.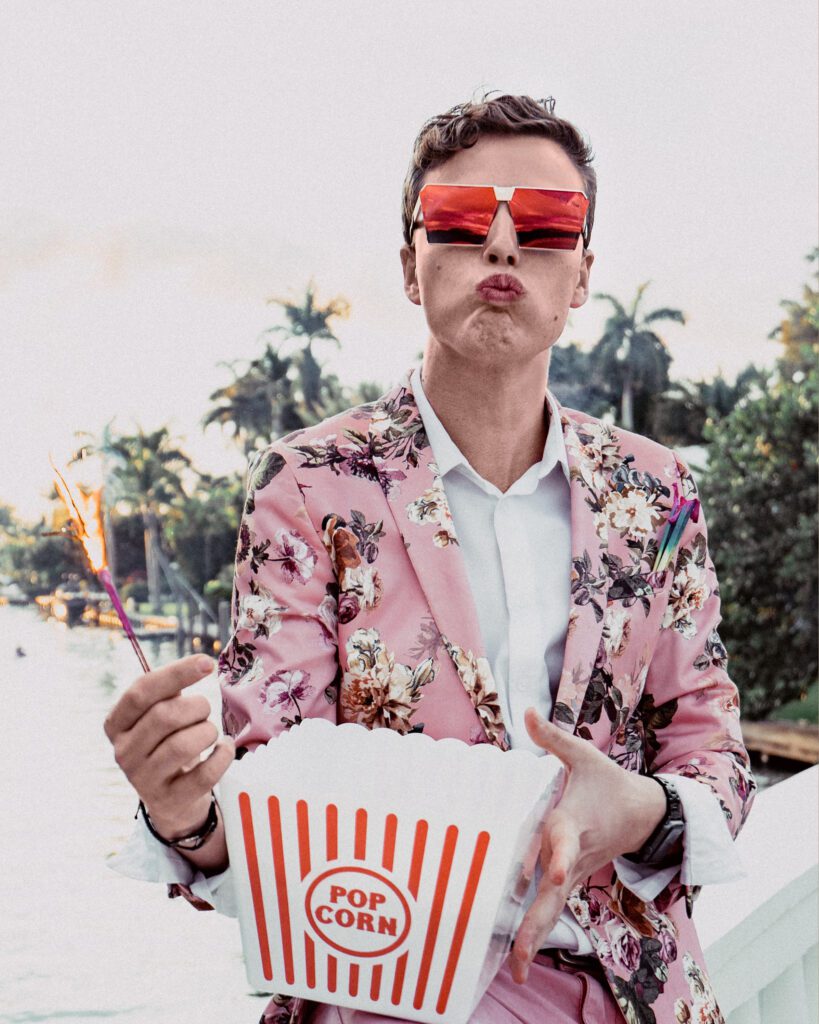 The Steps:
The Resetter
This sulfate-free, two-in-one, cleanser and shave cream blends eucalyptus essential oil with soapbark, a natural foaming agent, to facilitate a smooth, gentle, but deep, cleansing. It leaves the skin (and any facial hair) feeling soft, healthy and hydrated. $60.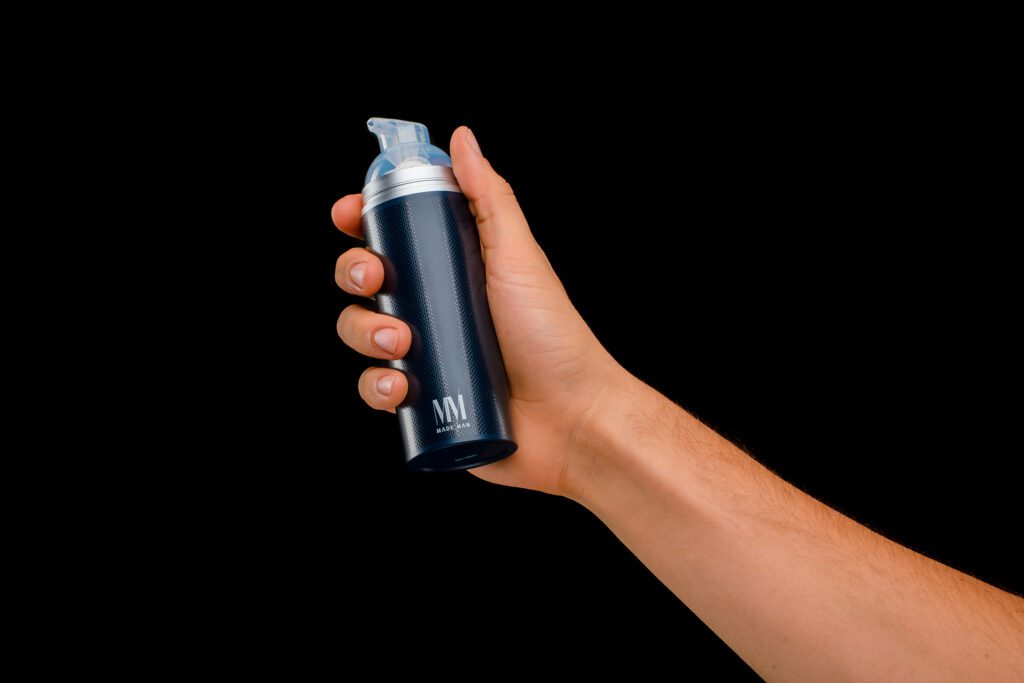 The Refresher
This super hero facial solution moisturizes, protects against both pollution and digital light exposure, minimizes skin imperfections and hinders pore size. Continued use improves texture and luminosity, eradicates signs of ageing, and lessens redness. Healing ingredients include: Vitamin C, Indian Ginseng, and CBD. $85
Where to Buy:
On our website and our Instagram.
"We recommend our Re(Set) collection subscription, which comes once every two months, and costs $85, just more than $1/day. First time customers can use the code "GET15" for 15% on their order!" Says founder Jeremy Gardner.
A Chat with MadeMan's Jeremy Gardner
What made you decide that men needed a dedicated skincare regime?
Men need skincare for the same reason women do: we all have faces! Our skin is our largest organ and it's important to take care of it. Moreover, as I reached my mid-twenties, I came to the conclusion that my skin was not responding well to my "work hard, play hard" lifestyle. Naturally, I looked for a solution online, but to my surprise, all I could find regimens with four-or-five-steps. I could never manage to make them part of my routine. I discovered that most men were like me and didn't take care of their skin. For them, I wanted to create a simplified, yet highly effective solution for men's skin.
CBD is one key ingredient. What does it do?
Curative CBD can decrease puffiness and overall inflammation, making it an ideal ingredient for morning and evening rituals.
Can women use these products?
Many women have commented about the Refresher, but our products are made for men's tougher, thicker skin, which typically has higher collagen density. We have considered venturing into a simplified skincare solution for women, however. Perhaps you will see "MadeMa'am" in the future.
Sidebar 2:
More Products For Men
Sniff
Fragrance Wardrobe for Him is a snazzy packet of eight male-inspired fragrances to mix and match to your mood. From esteemed perfumers Maison Francis Kurkdjian, this collection includes such sensual olfactory stars as Baccarat Rouge 540. Fragrances also available in larger sizes and candles for your home.
Available at: franciskurkdjian.com or Neiman Marcus
$200
Bullseye
First formulated for men (but so beloved it became a gender neutral product), Naeli Naturals has an entire line of clean skincare, from cleansers to moisturisers. To pamper the skin that frames your bright eyes, dab on the vitamin rich Anti-Aging Apple Stem Cell & Peptide Eye Cream, which delivers a brightening slather full of hyaluronic acid, Vitamin C and antioxidant extracts sure to promote natural collagen production. Available at: naelinaturals.com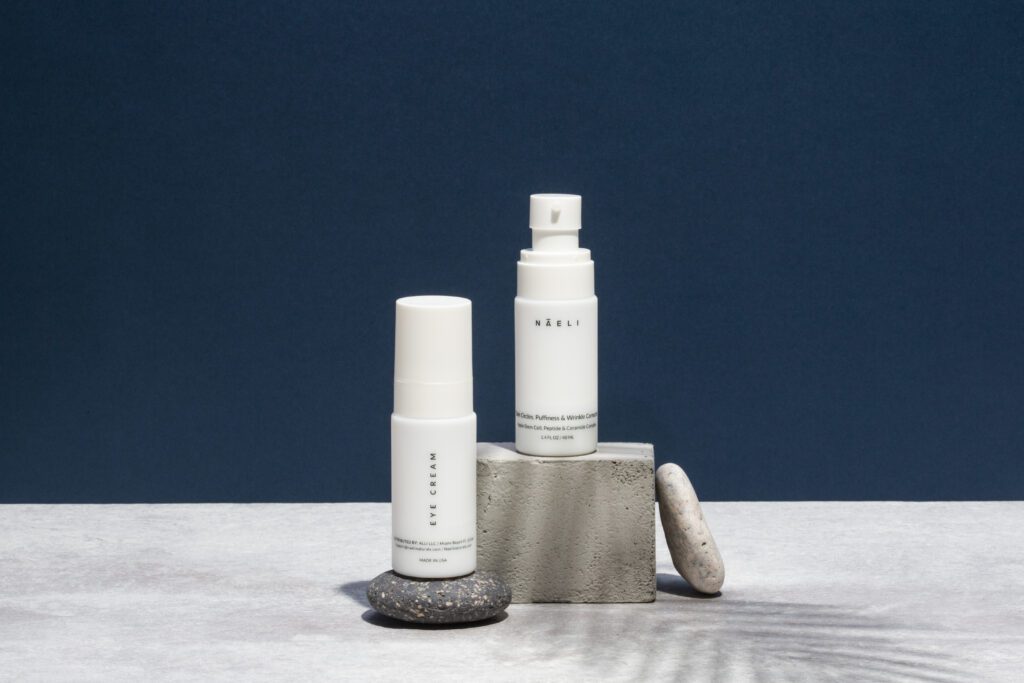 $29
Inner Beauty
You eat well, but that's not enough. Trust Lumity Life to optimise your mind body and performance via Morning and Night Men's Supplements, a unique blend of vitamins, minerals, amino acids and essential nutrients that work round the clock. Test the product with this handy Starter Kit
Available at: LumityLife.com
$105
Squeaky Clean
Don't expect to find commonly-used fillers (like parabens, sulfates, phthalates, PEG compounds, and synthetic dyes and fragrances) in SELF/ish Skin products. Instead, this uber clean brand for men delves deeply into nature. They use plant remedies as old as time, but amped up with modern science's contemporary twist to tackle men's specific skin composition. Think: sugar maple extract used as a naturally-derived hydroxy acid. Try the Facial Scrub with ivory palm seed powder to brighten or the Exfoliating Pads, enriched with orange, witch hazel and willowbank, to banish blackheads.
Available at: SELFishSkin.com
Facial Cleanser $15
Exfoliating Pads $25