The recreational offerings are plentiful at The Alisal Guest Ranch and Resort, but you'll not be faulted if your ideal activity is to simply sit on your porch and gaze westward toward the beautiful Santa Ynez mountains. The scenery here is breathtaking; blue skies, grazing horses, and tree shaded paths deter from the persistent phone 'check.' Emails, texts, and social media notifications take a back seat, as does television. The night sky celestial show is much more entertaining.
The Alisal, just beyond the charming town of Solvang along California's Central Coast, is a place to unwind and recharge. Little has changed on this 10,500-acre private ranch from the time it first opened as a guest resort in 1946. And regulars wouldn't have it any other way. Sure, there have been a few upgrades, such as the Nathan Turner-designed guest cottages filled with Ralph Lauren and Pendleton-inspired interiors, but those who have visited annually with their families for the past twenty and thirty years will still feel right at home. And those new to the resort might find themselves experiencing a sense of nostalgia for a time and place they have never known. A peaceful horseback ride through pristine and unspoiled hills and valleys has that effect.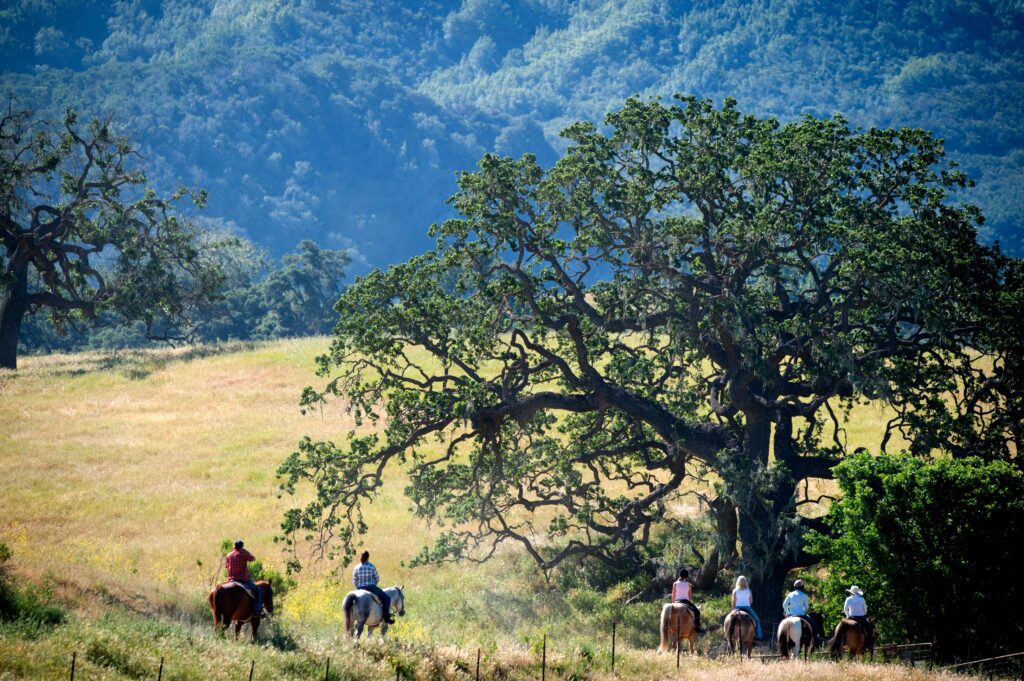 73 warm and comfortable guest cottages are spread throughout the property, and each location has its own appeal. Some regulars prefer the quietude of the croquet lawn-adjacent bungalows. Others enjoy the exuberant energy of the pool and volleyball areas. And no one turns down the opportunity to stay within one of the six cottages that line the Sycamore-canopied entry road. These offer the most glorious views of the surrounding flora and fauna. But no matter the accommodation, The Alisal wraps all guests in warm hospitality, aided in cooler months by in-room wood burning fireplaces and the numerous fire pits throughout the property.
A sense of camaraderie is pervasive here and is facilitated by the numerous activities, such as tennis, swimming, pickleball, yoga, biking, hiking, and arts & crafts classes. The resort features a 6,500-square-foot spa and fitness center. Two championship 18-hole courses provide plenty of challenge. The Ranch Course is distinguished by tight fairways, venerable oak, sycamore and eucalyptus trees and an imposing barranca that winds through the entire course. The River Course stretches along the Santa Ynez River and provides breathtaking panoramas of the foothills beyond. In warmer months, The Alisal Lake is the site of paddle boating, canoeing, and fishing. In all seasons, the ranch's team of 100+ horses stands ready to provide trail rides to both novices and experts. A favorite activity for all ages is the morning ride to a bountiful breakfast at the ranch's old Adobe. The guided ride meanders through hill and dale, offering stunning vistas and a peek into what ranch life was, and still is.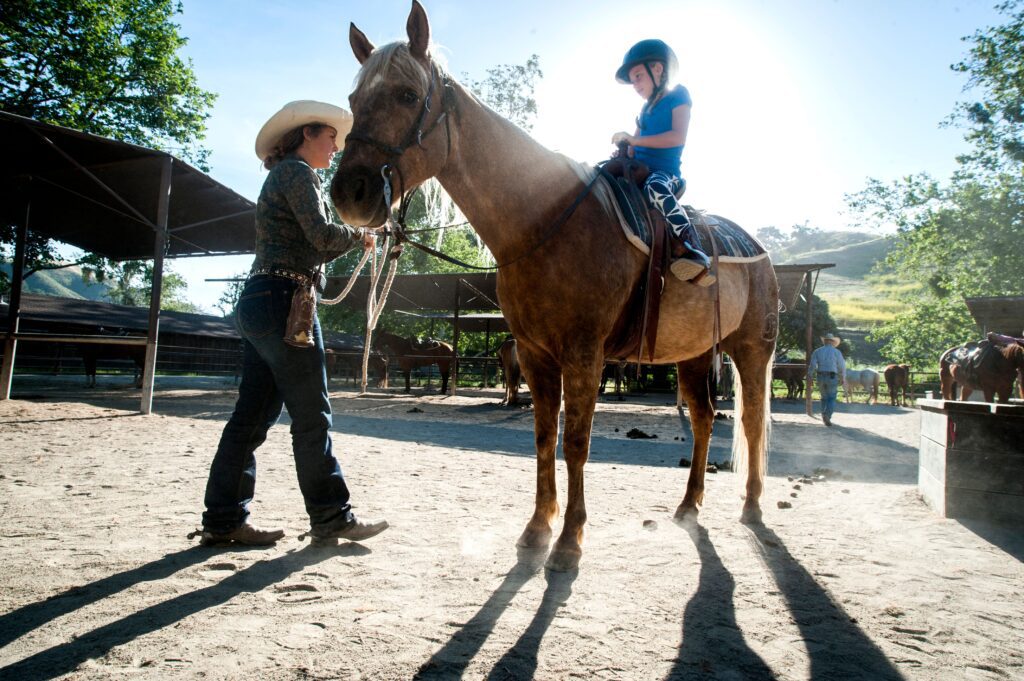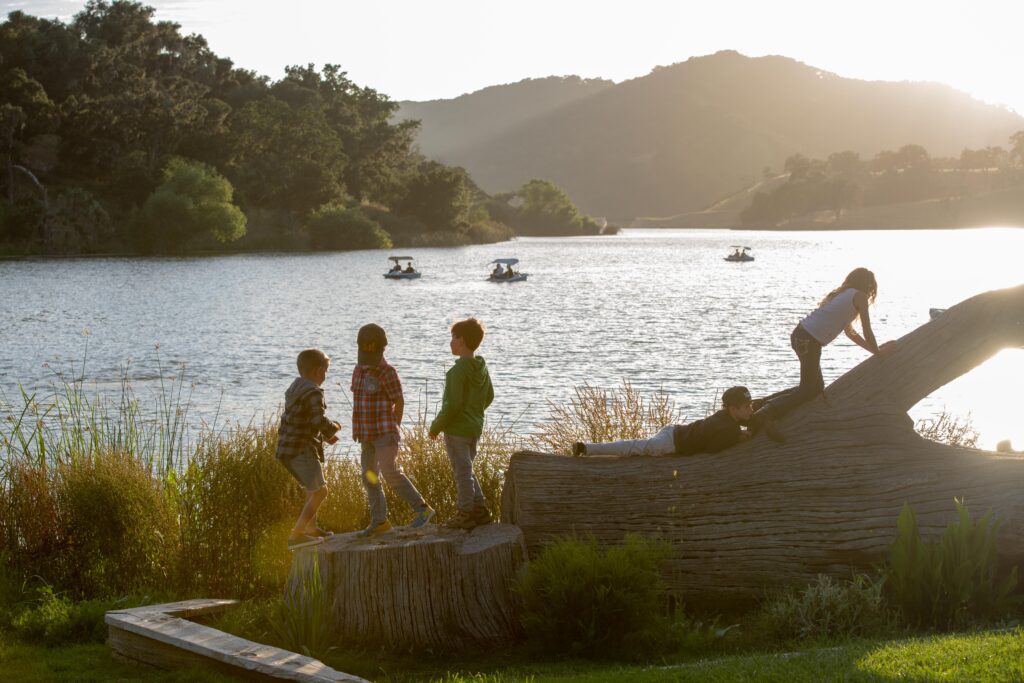 Breakfast and dinner are included with each stay, and the plentiful and hearty options ensure that everyone finds something they love. Breakfasts feature lavish buffets with fresh fruit, homemade baked goods and entrees, as well as a variety of a-la-carte selections. For dinner, roasted pork chile verde, grilled swordfish, and grilled prime sirloin are just a few of the entrée examples, followed by dessert options such as a classic mud pie, freshly baked jumbo cookies, and fruit cobbler. Evening cocktails (wine, beer, and well drinks are inclusive) bring guests together for sociable pre-dinner gatherings.
Fresh air, wide open spaces, and the leisure time to partake in as many or as few activities as you wish – this is The Alisal Guest Ranch and Resort experience. Check-in, hide your phone, iPad, or laptop, and let this pastoral place work its magic.
During these tumultuous travel times, it is worth noting that The Alisal is the first hotel partner of biosafety company, R-Zero Systems, incorporating UV-C disinfection protocols into each of the property's 73 guest cottages, suites, and rooms. R-Zero's hospital-grade UV-C system (Arc) is one of the many steps that The Alisal takes to ensure guest and employee health and safety. Arc is used in each room prior to guests' arrival, disinfecting both surfaces and air, ensuring the highest level of safety within guest room spaces. Designed to deliver the highest level of efficacy and efficiency, Arc's powerful UV-C destroys 99.99% of known pathogens and diseases, including the coronavirus, common cold, and seasonal flu, disinfecting a 1,000 square foot space in just seven minutes.