It takes optimism, enthusiasm, and a commitment to community to successfully navigate changes in today's hospitality industry. These three Bay Area icons exhibit such qualities, each continuing to find purpose in her devotion to her craft.
Few industries have been as negatively impacted of late as the hospitality sector, particularly dining and travel. The change in norms necessitates modifications on all sides of the spectrum. Survival skills for those within the industry require ingenuity, spunk, and a talent for gear-switching. The oft-overused term is "pivot," and these three hospitality heroes have successfully pivoted, pirouetted, and spun to the point of dizziness. With boundless energy and optimism, each has persevered to continue providing fans and admirers with entertaining diversion, inspiration, and hope for a brighter tomorrow
Wandering Gypsy: Joanne Weir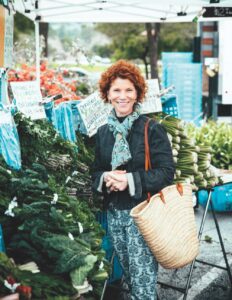 Chef, teacher, restaurateur, cookbook author, television personality, and travel guide: Joanne Weir has worn all these hats, often at the same time. It's a résumé that exhausts even the most energetic go-getter. But the San Francisco-based nomad and proprietor of Sausalito's Copita restaurant, who admits to an insatiable drive to always do more, has found a new calm amidst shelter-in-place. "I've learned that I am great at entertaining myself, and I don't have to always be on a plane going someplace to enjoy myself," said Weir who, new outlook notwithstanding, eagerly awaits a return to the travel that has defined her career. "I've been busy studying Italian, doing Peloton yoga, and riding my stationary bike in my office. I've also been cooking a lot."
Weir caught both the travel and cooking bugs as a young girl. Her dad nicknamed her "the wandering gypsy" due to her penchant for exploration. Although she often felt deprived of the packaged foods and Oreos that her friends consumed, she was savvy enough to know that the "old-fashioned," homemade meals and desserts made by her mom and both sets of her farmsteader grandparents were to be appreciated. She claims it was a simple mom-made, salt-sprinkled, garden-grown tomato sandwich that led to her lifelong love affair with food. She was six years old at the time.
During college and afterward, she experimented in the kitchen. Her arroz con pollo became renowned within her friend group. As the California food revolution gathered steam, she journeyed west from her East Coast home and, without any professional experience, landed the weekend chef position at a tennis club. She soon kicked things up a notch. "I realized that I didn't want to be a tennis club chef forever, so I decided to spend a year getting a Master Chef Diploma studying in France with Madeleine Kamman," said Weir. She quickly found herself a trusted friend to the esteemed French chef, and the two enjoyed a close relationship until Kamman's death last year.
Alice Waters, another cherished friend, hired Weir shortly thereafter, and Weir had to pinch herself each time she stepped into the Chez Panisse kitchen. It was there that Weir acknowledged the pleasure she derived from teaching the newer chefs. After five years, she departed to become a fulltime cooking instructor. "Teaching others how to cook was and is incredibly rewarding to me," said Weir who has since forged a worldwide reputation as a leader in exotic culinary journeys where students learn not only about local foods, but also about the cultures. "Though my classes are focused on food, they're really about exploring and living life to the fullest."
Her popular and award-winning PBS cooking shows, Joanne Weir's Cooking Class and Plates & Places, present an artful and entertaining blend of her three greatest loves (four if you count her husband, Joe): food, instruction, and travel. The shows are filmed almost exclusively on the Greek island of Syros, northern Spain's wine region of Rioja, Italy, eastern Washington's Walla Walla Wine Country, and California's Sonoma Wine Country. She launched 13 new episodes in January, and 13 more episodes of Plates & Places will release January 2021, providing inspiration and anticipation for when the world once again opens up. "Think of this show as a virtual master class that's approachable, accessible, and achievable without the need for a passport or even leaving your own kitchen to join me in mine."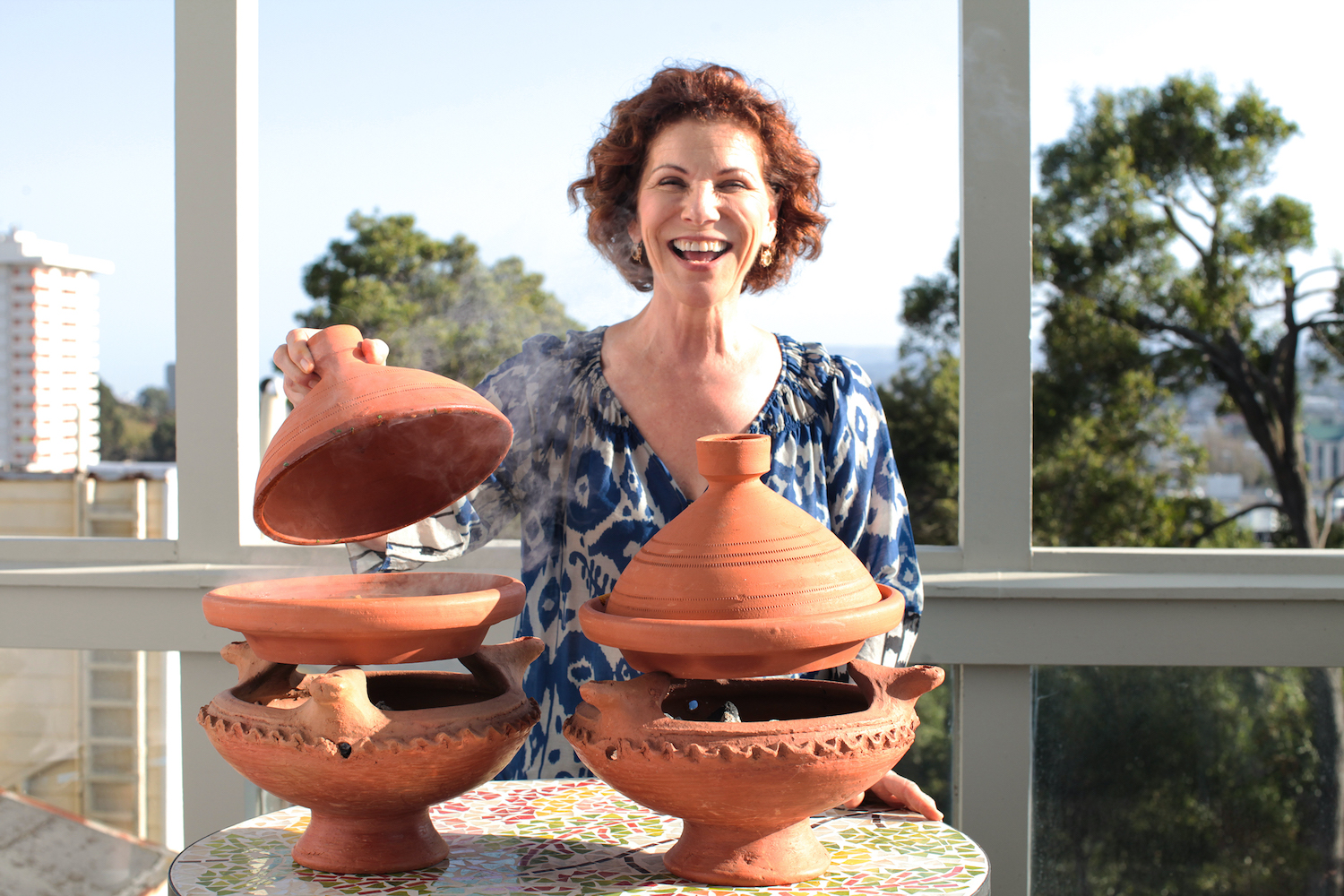 In the non-travel meantime, Weir proposes that those with wanderlust study a language if time permits. She herself spends an hour each day on Babbel or Duolingo, learning Italian in preparation for a return to Europe. "It's a fun distraction," says Weir. "I can't wait to use my newly found skills when I'm back." She also encourages those with time on their hands to head to the kitchen to partake in one of her Instagram or Facebook Live cooking classes where participants interact with one another while learning a new recipe. "One of the most difficult things during this pandemic is the isolation," said Weir. "Being a part of a live event, knowing that there are others there with you and you're not alone, feels good."
Thirsty Girl: Leslie Sbrocco
Engaging, humorous, and inspiring, Leslie Sbrocco is known for her entertaining approach to wine, food, and travel. She's the founder of multi-media company Thirsty Girl, LLC, and author of multiple books about wine. Her first book, Wine for Women: A Guide to Buying, Pairing and Sharing Wine, won the coveted Georges Duboeuf Best Wine Book of the Year award. She was a featured judge on the PBS national series, The Winemakers, and created wine content for the hit TBS show Cougartown. She is a regular guest on national television shows such as NBC's Today Show. Locally, the award-winning speaker, consultant, best-selling author, and Emmy-Award-winning television host is best known for her PBS show, Check Please! Bay Area. She was just hitting her stride with her new nationally syndicated PBS show, 100 Days, Drinks, Dishes & Destinations, when the world changed.
Sbrocco spent two years bringing the travel show to life, launching the 13-part series in fall of 2019 to 90 percent of the American PBS market and airing on more than 300 stations. She had just finished filming the 2020 shows when COVID-19 hit. This virtual passport to palate-pleasing experiences and cultural exploration found the intrepid Sbrocco sampling sausage in Vienna, tasting whisky in Nashville, and savoring goulash in Hungary. With glass and fork in hand, she ventured through castles, ancient hot springs, beaches, and bustling city streets, and she loved every minute of it. But with filming currently on pause for both of her television shows, Sbrocco has managed to gracefully and successfully transition her business, while awaiting a return to travel.
"For the past two decades, I've made my living filming television shows, being a professional wine and spirits speaker, a wine author, consultant, and judge," said the 2-decade resident of bucolic Petaluma. She and her husband chose the Sonoma County hamlet for its airport proximity and country-like vibe. "All of those pursuits required copious amounts of travel. So, my whole professional life changed in March 2020. It's been very tough to rebuild, but I've pivoted quickly. My speaking now takes the form of virtual tastings for consumer and corporate clients, educating through online videos, and using social media to reach my audience, such as my Leslie LIVE! program every Wednesday on Instagram and Facebook, where I share my love of wine in interviews with a variety of wine partners."
A regular guest host aboard European cruise lines such as AmaWaterways, Sbrocco also created a program called Vino Voyages for which a planned trip to Portugal this fall has been rescheduled to 2021. "Travelers like myself will always feel the need to go somewhere," said Sbrocco who is consistently on the road, work assignment or not. "My sister lives in France and my husband's brother lives in Brazil. My dad was an airline pilot and I grew up on a plane. I think the desire to experience the world (be it near home or afar) will make 2021 a year of recovery for the travel industry. Will it come back right away? No, but people will get on planes, trains, and ships again. It may be 2022 that it starts to feel normal though."
Over the next several months, Sbrocco plans to travel to Monterey, Paso Robles, and Portland to visit friends and soak in the serene coasts of California and Oregon. She recommends to her fans these sorts of drivable destinations as wanderlust panacea. "Just having a destination, a plan for somewhere to go, helps mentally to make it through these difficult times."
Soulful Shooting Star: Chef Dominique Crenn
Chef Dominique Crenn's muse has always been her country and region of origin. The rugged coastline and blush-hued sand and rock of France's Brittany Coast are whimsically and poetically represented in the beautiful dishes she serves at Atellier Crenn. Two other San Francisco restaurants bearing her surname (each named not for herself, but in tribute to her father) also reflect the mood and vibe of the Pink Granite Coast. Yet despite this homage to all things Brittany, Crenn calls San Francisco her true home. She arrived 22 years ago and immediately fell in love with the city's inclusive spirit. And the city fell right back in love with her.
It was here that Crenn began her formal training as a chef. She moved from France in 1988 and began working under the tutelage of San Francisco luminaries Jeremiah Tower and Mark Franz for more than two years at the celebrated restaurant Stars. Crenn then went on to make history as the first female executive chef in Jakarta, Indonesia, where she headed the kitchen at the InterContinental Hotel. After having spent a decade away from San Francisco, she returned in 2008 to head the kitchen at Luce, in San Francisco's Intercontinental Hotel, earning her first Michelin star in 2009 and again in 2010.
The stars continued to shine upon her. Driven by a passion to create a deeply personal project, Crenn opened Atelier Crenn in January 2011. An ode to "poetic culinaria" where she could express her heritage, Atelier Crenn achieved its first Michelin Star within a year. The following year, Crenn made history again when Atelier Crenn received its second Michelin Star, becoming the first female chef in the US to receive this honor. In November 2018, Crenn beat her own record and became the first female chef in the US to receive three Michelin Stars.
In 2015, Crenn opened her second San Francisco restaurant, Petit Crenn, a more casual setting in which she presents the core of her culinary upbringing and inspiration. An ode to the home cooking of Brittany, Petit Crenn serves as an homage to the dinner parties held by Crenn's mother and grandmother. In 2018, Crenn opened Bar Crenn, a wine bar situated next to Atelier Crenn that pays homage to the Parisian salons of the early twentieth century. Within its first year, Bar Crenn received one Michelin star.
With artistry at the forefront, cuisine as craft, and community always as inspiration, each of Crenn's eateries is a reflection of Crenn's life story. Memories of a happy childhood, one in which she was entranced by the intricacies and beauty of fine cuisine, define her artistic culinary style. The warm family life and strong sense of community that she enjoyed as a child continue to define her outlook and philosophy during what have been the most trying of times for the hospitality industry. Over the past months, like others within the industry, Crenn and her team had to pivot to a new way of thinking. "The main idea was to provide for the community," said Crenn who, in partnership with Glide Memorial Church, provides daily meals prepared at Petit Crenn for those in need. "We wanted to create great food for those who needed it most, and we fed doctors, nurses, women, children, and those who are constantly at risk of dying of hunger."
As the partnership with Glide continues, Crenn waits out the long hospitality pause. Unlike other restauranteurs who have recreated and reimagined their service models, Crenn remains true to her original vision. "We will not spend this time looking for ways to change who we are," said Crenn, whose creativity and passion can be further explored via Netflix's popular Chef's Table series in which she appears in season two. "We will stay true to what we believe in, and we will reopen our dining rooms when it is safe." As of press time, Atelier Crenn offers outdoor seating as well as Crenn Kits Luxe, a 6-course meal complete with step-by-step instructions for guests to assemble their own dishes at home. For the more adventurous cook, Crenn's recipes can be found in her debut cookbook Atelier Crenn: Metamorphosis of Taste.
"What keeps me going is to give back—to my team and my community—because we all contribute to one another's success and well-being," said Crenn. "All I have to do is look at humanity and know that the work my team and I have been doing for years is right. People need to realize that what matters now is what has always mattered: our communities and the idea that food is medicine and that we must support local business instead of a world of convenience. If we do these things, we can truly enjoy life once again."