FALL in love with the AUTUMN season!
FALL IS THE BEST TIME OF YEAR FOR SAN FRANCISCANS, AS WEbust out halter dresses, tank tops, shorts, and sun hats to celebrate what locals call "Indian Summer." During September and October, while the rest of the country (poor things) are bundled up with heavy coats and warm gloves, I get to bask in the sun, sip ice cold lemon drops on rooftop decks, and dine al fresco with my peeps. What's more, the SF Bay Area is packed with vibrant occasions for an excuse to "take it outdoors and PaRty:" Labor Day weekend, Autumn Moon Festival, Fleet Week, Día De Los Muertos, and Oktoberfest to name a few. Hope you F A L L in love with these delectable, autumn sea-sonal recipes—eat 'em al fresco—and enjoy learning about the chefs behind them in Haute Kitchen.
Ray Lee, chef owner of seafood-centric Akiko's Restaurant in SF, has a cult following. He's pretty "chill" and easygoing outside his "business;" but when it comes to his restaurant, Ray turns into a product-driven, gastro-artist beast. Without exception, this chef part-ners only with the best purveyors to hunt down the best fish, both locally and from Tokyo's Toyosu Fish Market—yes, that place which sold a monstrous bluefin tuna for $1.8 million earlier this year. To conscientious sushi connoisseurs, Ray is known to support those as environmentally friendly and sensitive as he is. By "doing the right thing," Ray developed special, likeminded connections which bring in rare, highly coveted, fresh, seasonal seafood, often exclusively for his discerning patrons. Each visit is always a different experience. Ray enjoys creating surprises for the senses—and what you get at Akiko's is a sensory "ride" on custom ceramics accompanied by some Mo-town and all-time favorite Eighties hits.
Since 2014, Akiko's has been listed four times in the San Francisco Chronicle's Top 100 restaurants. Chef Ray also co-owns Family Café, a Japanese kissaten-inspired café ranked in the top 25 restaurants and bars 2020 in North Beach, according to Eater SF. As a San Francisco native, Ray grew up inspired by his father, a sushi master with roots from Osaka (which some say is "the food capital of the world"). Pour a drink, take a seat, and let's see what Ray's been up to.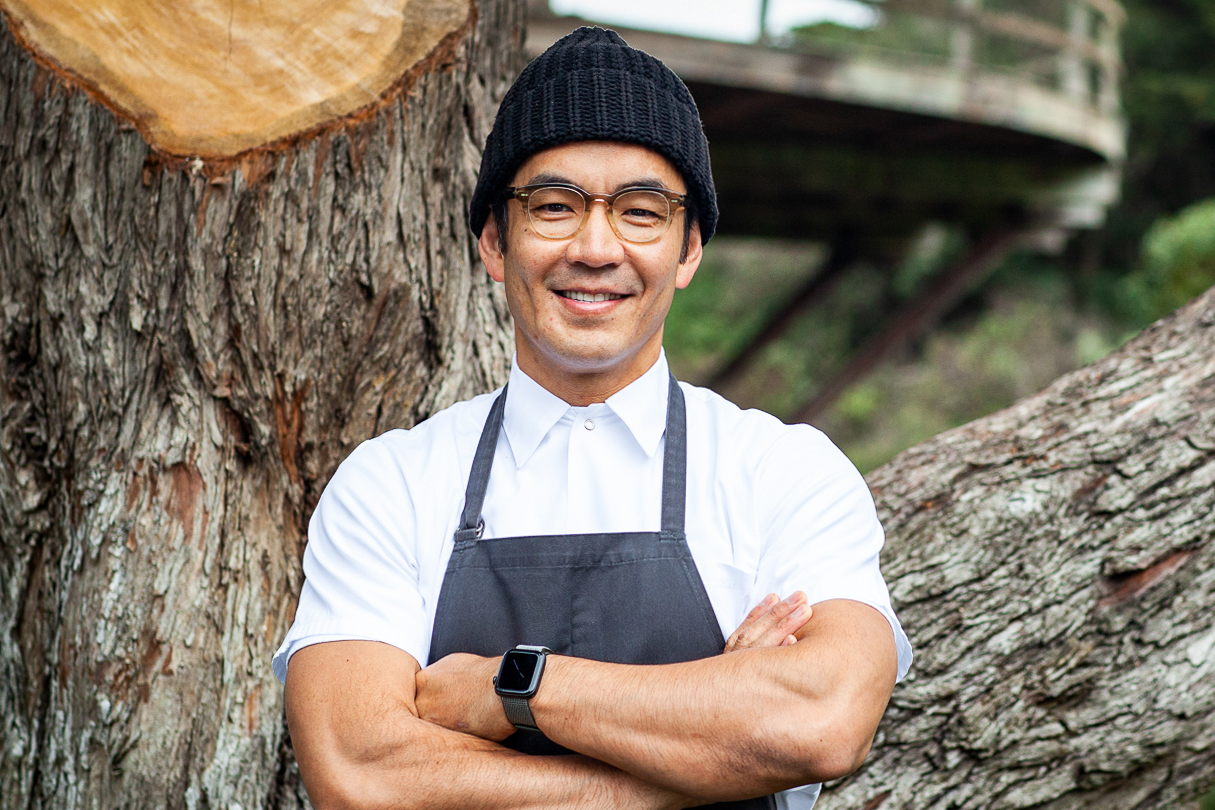 "The comeback is sweeter than the setback" – Ray Lee
Q&A
HAUTE LIVING X RAY LEE
HL: These are challenging times for restaurants during shelter-in-place. How's Akiko's 's been managing through COVID-19?
RL: While I'm solution-oriented, it's been quite the pivot. Akiko's has been offering takeout service, via Tock, since April. Things are far from normal, but I'm inspired to create home-friendly dishes that are both beautiful and delicious. Despite limiting our hours and menu, it's been a great way to support my purveyors and bring some of my team back to work.
HL: We're spending a lot of time at home these days. What dish reminds you of home and why?
RL: All-time comfort food is chawanmushi. When I was a kid, both my grandmother and mom often made this dish for us. This is why I'm sharing my autumnal spin on it: it's just a few, simple ingredients that never disappoints.
HL: Akiko's 's started off as a family business—how did you learn your craft and get to where you are today?
RL: I was a "restaurant baby." I grew up around the kitchen, learn-ing from my parents, both at home and at the restaurant. As I got older, I didn't want to be involved in the family busi-ness; so, I started my career in marketing. When my parents wanted to retire, it was then that I realized running Akiko's was my calling. I was energized to revamp the menu to be
sushi-focused. Akiko's was the first omakase restaurant that paved the way for many others to come. I am a firm believer that by being product driven, teaching myself new skills, and learning from trial and error are all reasons why my team delivers such a unique experience.
HL: Like us, everyone is probably thinking about the first place they want to jet off to, once things normalize from COVID-19. Where will your first flight take you?
RL: Without a doubt, Tokyo. I'm looking forward to the day I can meet with my purveyors and select some craft barware for my next big project.
HL: A new project? How exciting! Please, do tell …
RL: In conjunction with Related Group, we are building a flagship restaurant at The Avery in San Francisco. We're excited to bring outdoor seating, a bar, and a 20-seat chef counter to the community.
HL: Your zest for growth is inspiring! What motivates you to keep going?
RL: My passion is bridging traditional Japanese food and what I like to call "Californian bounty." Neither the vibe at Akiko's 's nor the dishes I serve are what you'll find at any traditional omakase experience anywhere in the world.
CHEF'S INSIDE TIP:
Purchase Japanese ingredients or products directly from Chef Ray's friend, who typically sells only to restaurants:
THE JAPANESE PANTRY
Japan is a country with a rich culinary heritage. From beautiful and elevated kaiseki cuisine to simple yakitori, Japanese food is all about the quality of the ingredients. Our travels to Japan have opened our eyes to the vast array of Japanese products, crafted from pristine ingredients with great care and respect for tradition. Sadly, most never see the light of day in North America. When, by chance, some do make it here, they are poorly marketed and consumers have no idea how to use them. The Japanese Pantry aims to change all of that.
SEASONAL CHAWANMUSH
2 servings
This savory appetizer is found in formal Japanese restaurants and eaten cold or hot. Chawan means teacup or rice bowl and mushi means steamed in Japanese.
Step 1: Simple Dashi (makes 1 L)
1 liter cold filtered water
12 grams (0.42 oz) kombu
12 grams (0.42 oz) bonito flakes
Combine water and kombu. Cook at 140̊F for at least 20 minutes, up to an hour. Remove kombu. Heat liquid to a simmer. Turn off the heat and add bonito. Let sit for 5 minutes, then strain through a fine strainer lined with paper towels. Let cool.
Step 2: Chawanmushi (makes 150 ml)
1 egg (organic, free range)
110 ml (½ cup) dashi
5 ml (1 heaping tsp) usukuchi (light soy)
5 ml (1 heaping tsp) mirin
Mix all ingredients in a bowl. Strain through a fine sieve. Portion into 2 cups and cover with lid. Transfer to stovetop steamer and steam for 8 minutes.
Step 3: Dashi Gravy
60 ml (1.5 tbsp) dashi
2.5 ml (½ tsp) usukuchi (light soy)
2.5 ml (½ tsp) mirin
20 ml (4 tsp) water
1.25 ml (½ tsp) kudzu (arrowroot powder)
Mix water and kudzu in a bowl and set aside. Separately in a small pot, mix dashi, soy, and mirin, and bring to a boil. Stir in water and kudzu slurry and boil for 30 seconds. Turn off the heat and it's ready to use
Step 4: Finish Your Chawanmushi
Flash boil, then char, peas (snap or snow peas) and slice in half lengthwise.
Season maitake mushrooms with grape-seed oil and salt, preheat oven to 325̊ F, and roast for 10-15 minutes.
Char pork belly or bacon over the stove.
our 3 tsp of dashi gravy onto each serving of chawanmushi
Gently plate one piece of roasted maitake mushroom, one slice of charred pork belly (omit for vegetarian version), and two pea halves onto each serving of chawanmushi.
inish with a sprinkle of finely chopped chives and one sliver of lemon rind.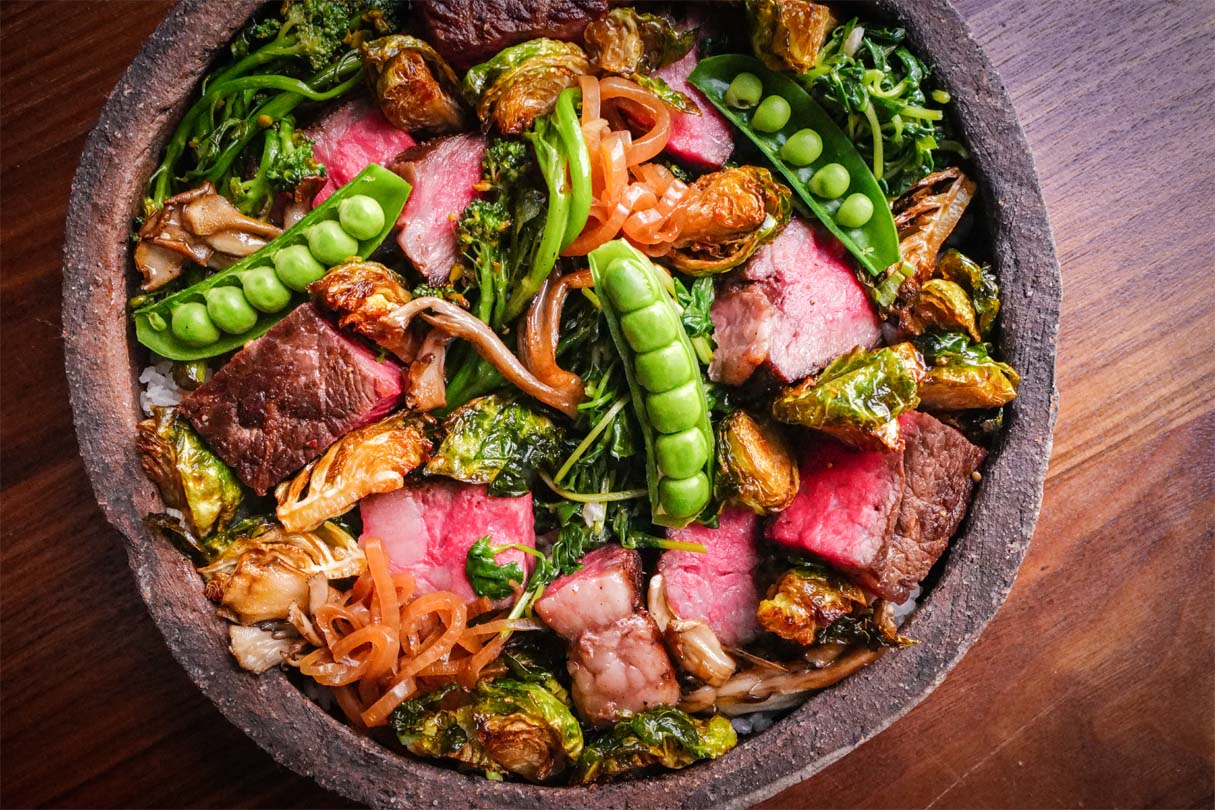 AKIKO'S SIGNATURE GYU (SNAKE RIVER WAGYU)
Step 1: Prepare Wagyu
Snake River Ribeye Wagyu, 28-32oz (2-inch-thick cut)
salt and pepper
cast iron pan
grapeseed oil, 1½ Tbsp
vacuum machine
vacuum bag, 10X12 inches
emersion circulator (sous vide machine)
Set emersion circulator temperature at 53.4̊ C or 129.5̊ F. This will perfectly cook your steak to medium rare.
Remove steak from refrigerator and lightly salt and pepper both sides of the meat.
Preheat cast iron pan (high heat) with 1 oz grapeseed oil. Hard sear to golden brown on each side, approximately 1 minute.
Vacuum seal steak and drop in the em-ersion circulator for 1 hour (cooking tem-perature 53.4̊ C or 129.5̊ F).
. Remove steak from the vacuum bag and season with heavy salt and light pepper. Preheat cast iron pan on high heat with 1 oz grapeseed oil. Hard sear both sides for 1 to 2 minutes until you see a nice, golden brown crust.
Rest the steak for 5 minutes and slice.
Step 2: Fried Brussel Sprouts
3 – 4 oz Brussel sprouts (quartered)
2 tsp red boat fish sauce
1 – 1 Tbsp ponzu
1 Tbsp rice vinegar
1 tsp sugar
finely chopped chives
½ oz grated daikon (radish)
2½ cups frying oil
1. Preheat oil in a frying pan at 325̊ F (162.7̊ C).
2. Add the brussels sprouts and fry until light golden brown and crispy.
3. In a mixing bowl, add the brussels sprouts, grated daikon, ponzu, fish sauce, rice vinegar, and sugar. Mix and finish with finely chopped chives.
Step 3: Pickled Shallot
5 shallots (sliced)
½ cup aged red rice vinegar
20 g (11⁄3 Tbsp) Okinawa brown sugar
3g (2⁄3 tsp) salt
1. Add shallots to a mixing bowl, season and mix with salt. Rest for 10 minutes.
2. Add sugar and mix.
3. Add red rice vinegar.
4. Store and refrigerate
Step 4: Sautéed Pea Sprouts
3 oz pea spouts
grated garlic
2 tsp grapeseed oil
1 heaping Tbsp cooking sake
½ tsp white tamari soy
salt
Preheat sauté pan with grapeseed oil to me-dium-high.
Add garlic first, then pea sprouts, and quickly sauté with sake. Season with white tamari soy and pinch of salt to finish.
Step 5: Final Toppings
4 peas (snap or snow)
2 handfulls of maitake mushrooms
4 broccolini stems
Flash-boil peas or char on the stove.
Break apart maitake mushrooms into small pieces, season with grapeseed oil and salt, preheat oven to 325̊ F, and roast for 10 – 15 minutes.
Steam broccolini for 5 minutes. Let them cool and cut off stems. Save florets for plating.
Step 6: Finishing Touches
edible flowers
rice (or other diet-specific replacement, optional)
Plate our signature gyu as-is, over rice*.
Spread small portions of all previously prepped vegetables onto the dish, except for the peas.
Split peas in half lengthwise and place the shell with pods in the middle of your dish.
Garnish with edible flowers (optional).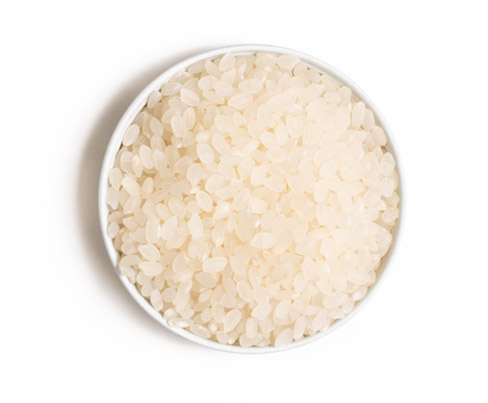 *Enjoy our signature gyu as-is, over rice (recommended), or substitute your specified diet-friendly replacement for rice.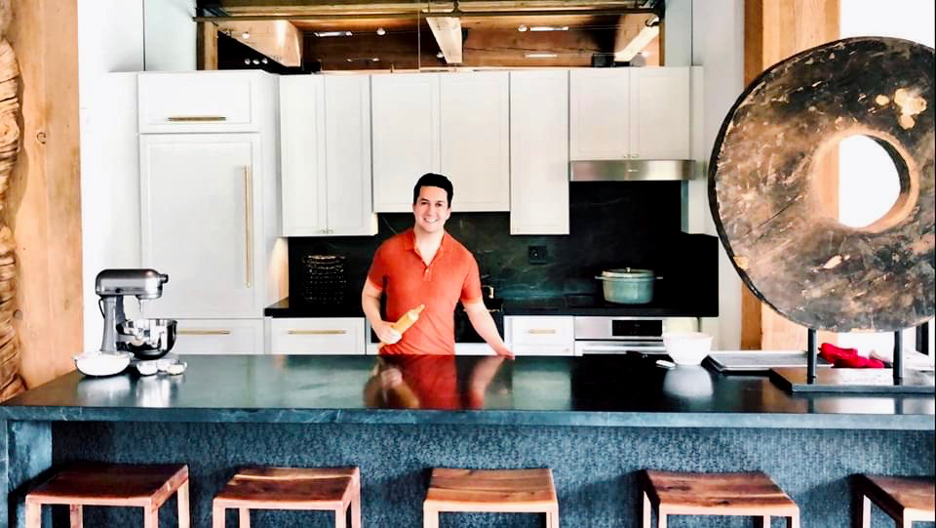 Food is a universal language that bridges all the people in the world together. Before the pandemic, Sid Espinosa seemed to travel to a different international locale every week. No exaggeration. Markedly the first Hispanic to be elected to public office in Palo Alto history, this former Silicon Valley mayor and current tech executive at Microsoft, had just taken his extended family to Portugal for his father's 70th birthday. Before that, Sid was recently in Greece, Romania, and Bulgaria, and was about to leave for Tasmania. He was having extraordinary global food adventures wherever he went. Times change, of course. And now without his typical summer on the Mediterranean, this globetrotting bachelor is having great success creating that amazing cuisine here in the Bay Area, al fresco. Here are some perfect Indian Summer plates!
"It's so important that we take the pandemic seriously, but we also need to celebrate life and focus on the things that make us happy." – Sid Espinosa
Q&A
HAUTE LIVING X SID ESPINOSA
HL: You've been to more countries than almost any-one I know. Which country has the best food?
SE: (Laughing) That's not fair! I love almost every-thing about travel—learning about people, cultures, customs, history, architecture, politics, etc., and of course, food. Food can create community, unite families, spark love, and so forth—and that's a wonderful and common human experience wherever you are in the world.
HL: So, who has the best food?
SE: You're tough. I was a kid who grew up on a lo-cal farm where we often ate from our garden and orchards. One of the things that I've loved about traveling is seeing how different cultures use local ingredients to create magic. Sure, I've been blessed to eat in the world's best restaurants, but I've also fallen in love with street food everywhere, in Bhutan and Botswana and Belize. You can find incredible meals in every country. Iceland, Japan, Brazil, Russia, Mexico, Morocco, Tibet, Tasmania: I can remember show-stopping meals in all these places. It's a universal language. Food is sacred, it binds us all together.
HL: Is it true that you've cooked a new and different thing every day of the pandemic?
SE: Yes. I had never really cooked much for myself or others, but I love enter-taining. Before the pandemic, I had been living at The President Hotel (in Palo Alto) for many years, without a kitchen, and then I moved to San Francisco, into a great entertaining space with a massive kitchen—but then COVID hit. And I couldn't travel. So, I just started making the meals that I've loved from around the world, a different, new dish every day, sourcing the best chefs and recipes. French mille-feuille, Chinese dumplings, Norwegian lefse, Brazilian pao de queso, Japanese sushi rolls, Spanish paella, and so forth. It's been a fun and hilarious and great challenge
HL: Who is eating all this delicious food?
SE: My neighbors mostly. I mean, how many pain au chocolat or tiramisùor fresh croissants can one person eat? The COVID-19 pounds are real. Throughout this crisis I have tried to stay positive and upbeat—that's my nature—so,
I started posting pictures of my cooking on social media for fun, and it kind of went viral. Of course, it's so important that we take the pandemic seriously, but we also need to celebrate life and focus on the things that make us happy. We need to laugh, love, eat, and serve others.
HL: Did I read that you've also been working to provide meals to children?
SE: I have the privilege to work in philanthropy, partnering with and empowering nonprofit organizations and leaders. For Microsoft, this means hundreds of millions of dollars of investments in nonprofits every year. Early in the pandemic, we started providing meals to underprivileged school children who were suddenly sheltering at home and missing school meals, which for many were their only guaranteed meals each day. It was an incredible mobilization effort. That said, our main philanthropic focus areas are skills/workforce training, racial equity, environmental sustainability, accessibility, and humanitarian response. However, if kids are hungry, they are not listening or learning. We knew that we had to act, and fast. And I can't take credit for this work, but I am so proud of our whole team. Now is the time—and it will increasingly be a time—that we all need to focus on how we can help those most in need.
HL: How rewarding. Okay, back to food, tell us about this meal you've pre-pared.
SE: Imagine that you're in Malta or Tuscany or Santorini. It's almost sunset and you're looking over a vineyard or an ocean, with a great bottle of wine, at a long table with family and friends, and you're about to enjoy an al fresco dinner. For me, these are the best times. Hours of stories, laughing, memories—and great food! This recipe is perfect for an al frescoevening: artichokes, sun-dried tomatoes, a light pesto linguini, all made from ingredients that are in season right now in northern California. Add out-of-the-oven focaccia or ciabatta, some fresh burrata with heirloom tomatoes and an olive oil drizzle, and maybe a Greek yogurt with honey and fresh fruit for dessert. Enjoy the al fresco life!
CAPRESE SALAD
Serves 4 – 6
4 organic vine-ripened or heirloom tomatoes
8 ounces burrata di bufala or fresh mozzarella cheese
4 Tbsp good olive oil
3 Tbsp good balsamic vinegar
Sea salt to taste
Fresh basil, black pepper, or ¼ tsp crushed oregano (optional)
Step 1: Cut tomatoes and cheese in slices.
Step 2: Whisk dressing together. Arrange to-matoes and cheese using your own creative juices. Rinse and add basil leaves, if using.
Step 3: Whisk the vinegar and oil together, driz-zling over the tomatoes and cheese. Season with sea salt. Sprinkle fresh ground black pepper and/or oregano if desired.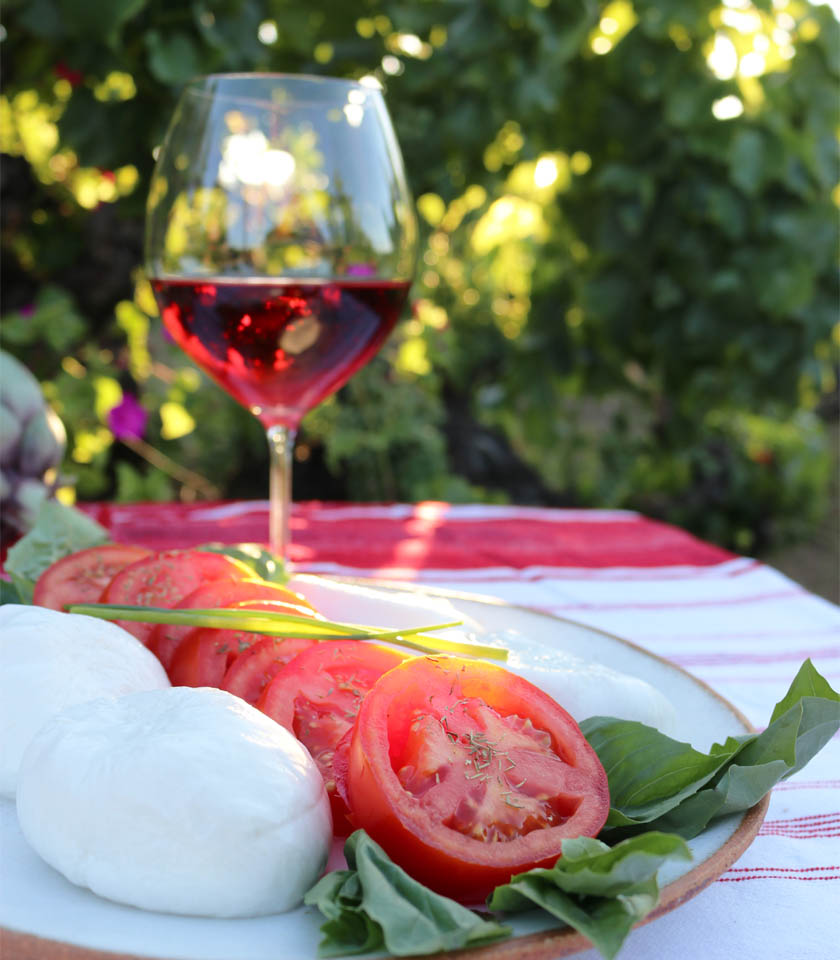 YOGURT, HONEY AND FRUIT DESSERT
Serves 4 – 6
2 cups vanilla yogurt
½ – ¾ cup honey
1 tsp ground cinnamon
Assorted fresh fruits (such as apples, berries, pineapple, mangoes, bananas)
Handful of your favorite granola
Preparation: Combine yogurt, honey, and cinnamon in small bowl; stir to blend. Place bowl on platter. Surround with assorted fruits and granola. Serve.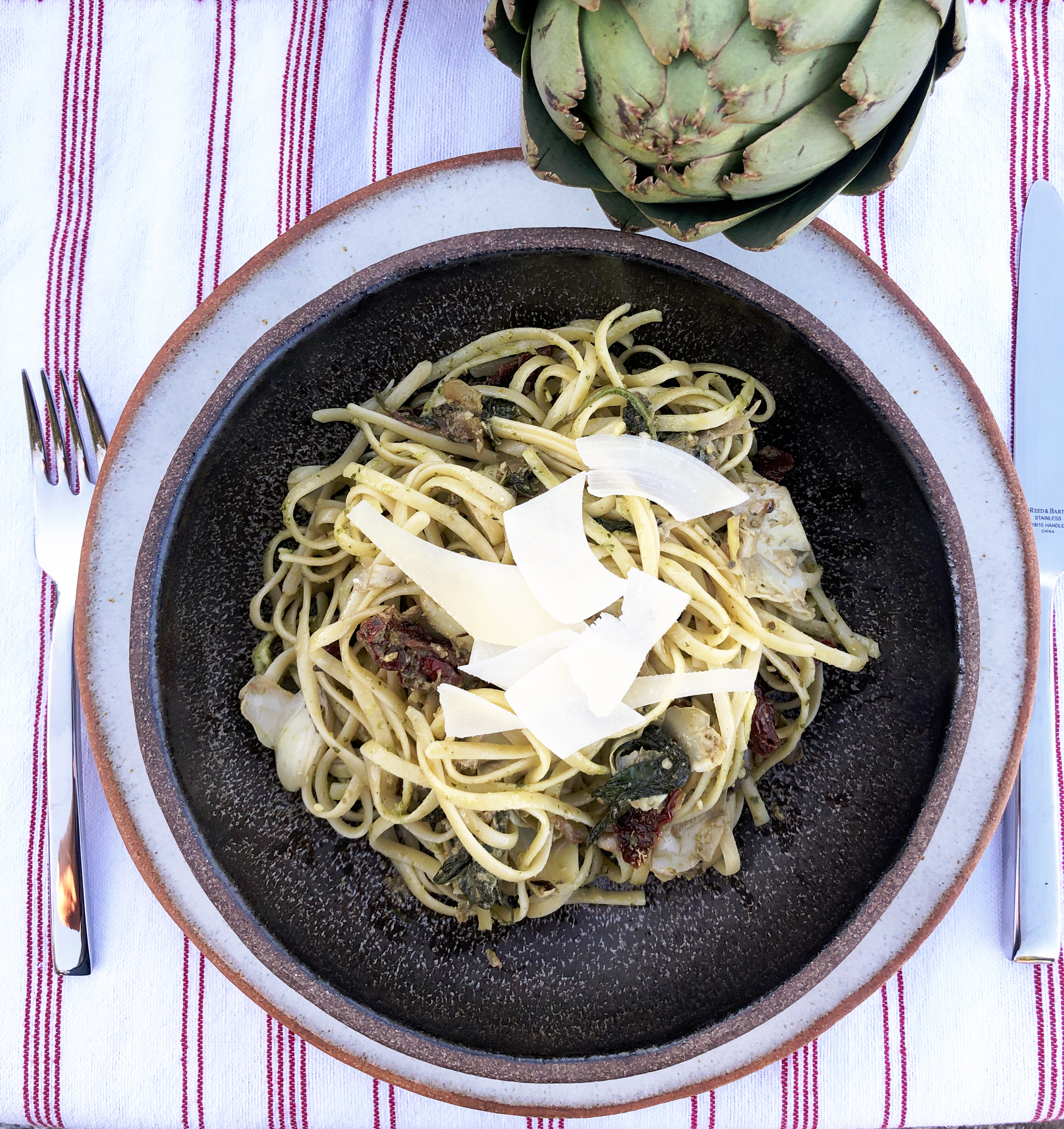 SID ESPINOSA'S AL FRESCO LINGUINI
Serves 4
Step 1: Pesto
1⁄3 cup fresh pine nuts (lightly toasted)
2 cup of fresh Genovese basil (wash and dry, remove stems)
2 garlic cloves, peeled
¼ cup Parmesan cheese, grated
¼ tsp Kosher salt
¼ tsp fresh ground black pepper
½ cup extra-virgin olive oil
1 Tbsp fresh lemon juice
Mortar and pestle method (to be authentic): Crush garlic, salt and pepper in mortar with pestle until garlic is paste -like, about 1-2 minutes. Add fresh basil in 3 or 4 additions, crushing leaves until a fine paste forms, about 10 minutes. Add pine nuts and crush. Add cheese a little at a time to incorporate into mixture by pounding together, about 5 minutes. Drizzle in olive oil a tablespoon at a time, pounding into the sauce to emulsify completely into the mixture. Drizzle in lemon juice and mix. Transfer sauce into a bowl. You may drizzle a touch of olive oil on top.Food processor method: Combine all ingredients, except oil, in the food processor and pulse until finely chopped (5-10 pulses). Adjust to low setting and slowly add olive oil. Scrape sides as needed. Consistency should be well blended but still textured. Taste-test and add ingredients depending on preference (add more garlic or cheese according to you taste). Cover and refrigerate.
Step 2: Sauce
1 Tbsp extra virgin olive oil
1 small onion, minced
In skillet at medium heat, cook until onion is translucent (2 – 3 min)
1½ cups baby spinach
1 cup sun dried tomatoes, chopped
1 large garlic clove, minced
1 tsp fresh oregano, minced Add ingredients above and cook until spinach is wilted (2 – 3 minutes)
1 cup Sauvignon Blanc
½ cup milk
1 cup pesto (recipe above)
10 oz (about 6 – 7, depending on size) fresh large artichoke hearts, steamed and quartered
Bring to a boil while stirring (2 – 3 minutes). Set aside and cover.
Step 3: Pasta
Use fresh linguini fini, if possible. Fill large pot with water to half-full, add 1 Tbsp of salt and 1 Tbsp olive oil. Bring to boil. Add pasta. Stir to avoid sticking (3 – 4 minutes). Do not overcook or it will clump. Taste-test pasta. It should be al dente, firm not crunchy. Strain. Toss with ingredients in skillet.
1. Final: Garnish recommendations according to taste
2. Sprinkle of shredded fontina cheese
3. Squeeze of fresh lemon
4. Red pepper flakes for a kick
*(Strips of roasted chicken or seared scallops are both good additions for a fuller meal. Add on top of pasta when serving.)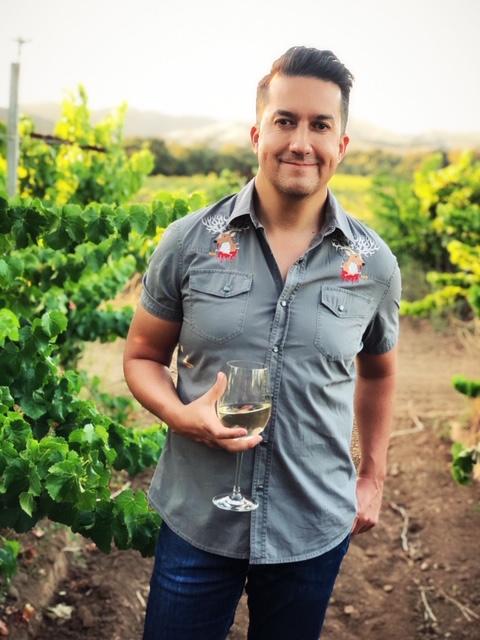 SID'S WINE TIP:
Artichokes are famously difficult for wine pairings, but they shouldn't be. There's one key factor: dry, dry, dry. Cynarin, a chemical in artichokes, predisposes a sweet taste, and, when combined with some wines, will negatively impact the taste of the wine and the food. Both red and white wines pair well with artichokes if they're bone dry. I find that Sauvignon Blancs, bold dry Rosés and fino sherries pair particularly well, but again: dry, dry, dry.