When "Vivid Sydney" Lights Up Down Under
It's almost not fair how pretty Sydney is. Enviably situated on the world's largest (and oh-so-blue) natural harbor set off by that stunning Sydney Opera House silhouette, Australia's largest metro is arguably one of the best-looking cities on earth.
It may seem unnecessary, like gilding the lily, to further enhance such uncommon beauty. Yet, that's precisely what happens every year when dozens of Sydney landmarks become multi-colored pulsing canvases for outdoor digital light shows that defy imagination.
At the Opera House, a series of gleaming white sail-shaped shells as the roof is the star of the show as a backdrop craving artistic elegance reflected on the water. In 2019, the international competitive process resulted in Andrew Thomas Huang's hypnotic fusion of contemporary dance by native botanical wonders in "Austral Flora Ballet" as an urgent reminder of our natural world. One year earlier, "Metamathemagical" by Australian artist Jonathan Zawada was bold and dynamic, a mesmerizing display of kinetic digital sculptures.
Vivid Sydney is staged for 23 days and nights before the start of winter (of course, that's late May through mid-June in the Northern Hemisphere), the world's largest city-wide festival of creativity expressed in fantastic illuminations, larger-than-life sculptures, cutting-edge art installations, electric music and thought-provoking symposiums for ideas.
Prepping for the Moment
Over in Darling Harbour where the Sofitel is readying their top floor champagne bar for the festival, hotel staff shows up for work in formal wear to mark the occasion. In the hours before dusk, with palpable excitement in the air well beyond what any New Year's Eve can deliver, everybody makes their way to an observation post for the "Aha moment" when the lights on switch is thrown at 6 p.m.
Arguably, the best spot in town is The Guest House at The Park Hyatt, right on the water's edge with a private outdoor terrace and floor-to-ceiling windows for uninterrupted views of Sydney Opera House on Bennelong Point promontory. At this opening party, champagne pops and even the passed canapes are shaped like little opera houses.
Why Vivid Sydney?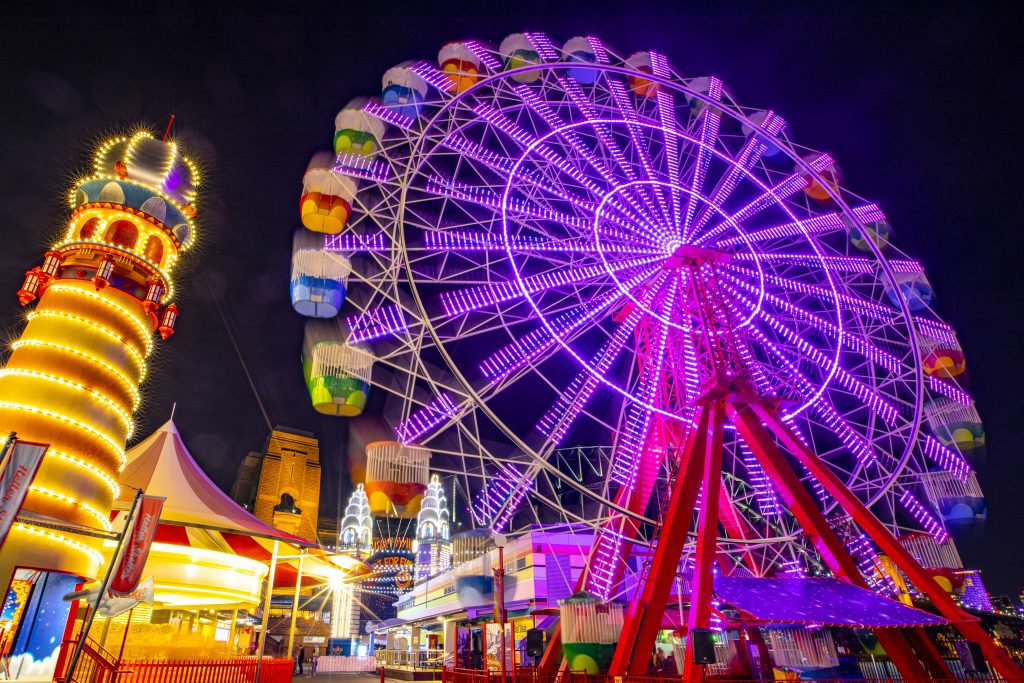 Year after year since its inception in 2009, Vivid Sydney has continued its steady growth from the germ of an idea aimed at filling hotel rooms during a valley period. Today, thousands of noted thinkers, musicians, designers and artists compete for the opportunity to make their own expression of interest come to life.
Going into its 12th year, the event which owned, managed and produced by Destination NSW, the government's tourism and major events agency for New South Wales. It has achieved success beyond all measures, attracting 2.25 million visitors who pump an estimated $173 million into the local economy (and another $13 million in nearby regions) at a time of year that was previously something of a slump for tourism.
Kangaroo Pizza and BridgeClimb
Wander beyond the CBD to explore The Rocks, the site of Sydney's first European settlement. With its village feel, The Rocks has sandstone restored buildings from Sydney's early days as a colonial town, set among a maze of original, cobblestone lanes lined with boutiques, an open air market, cafes and more than its share of fine dining (Saké, Quay, Pony Dining The Rocks). There's also authentically local pub grub at watering holes like The Australian Hotel where the "Coat of Arms" specialty pizza features kangaroo and emu meat.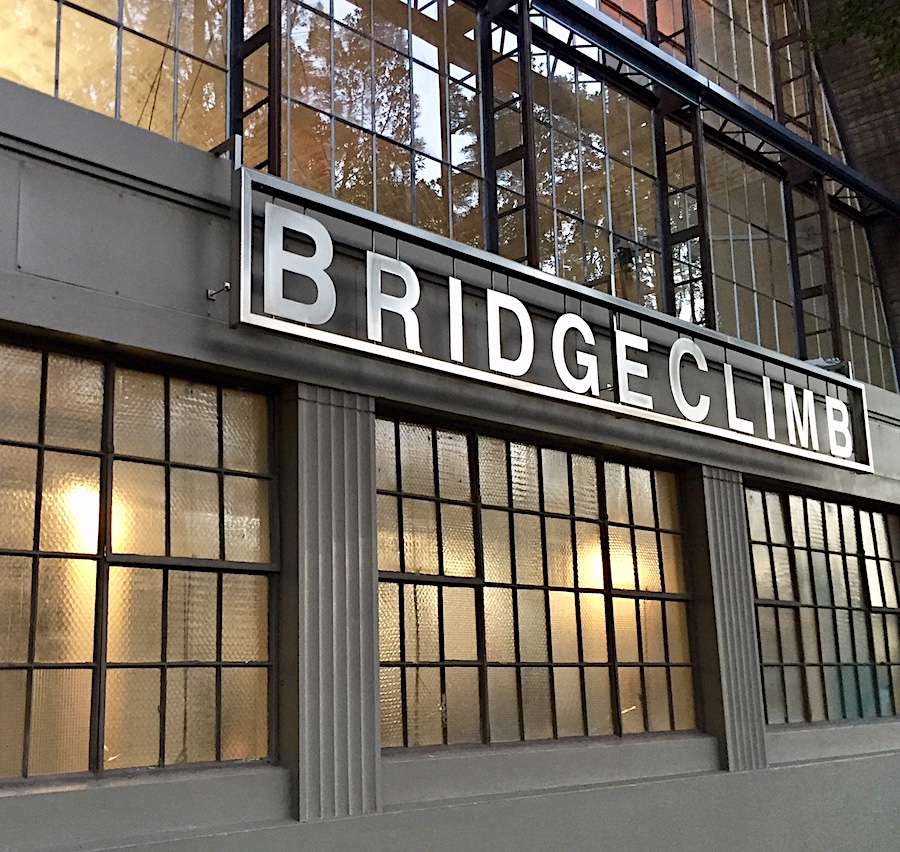 The Rocks backs right up to the pillars at the base of Harbour Bridge, the 1932 steel arch construction fondly known by Sydneysiders as "the coathanger." Second only to Sydney Opera House as an iconic symbol, it tugs at the heart more than ever since BridgeClimb turned it into a one-of-a-kind experience.
Since 1998, some four million people have scaled to the summit for the ultimate panoramic views, tackling hundreds of stairs and low beams on the ascent and descent whilst tethered at the waist by a harness connected to a system of cables. Strap on a headlamp to conquer fears of a night climb and kick up your heels despite having legs like jelly when Vivid Sydney provides a celebratory bonus—a disco floor installed at the tippy top, 440 feet above Sydney Harbour.
Beyond Sydney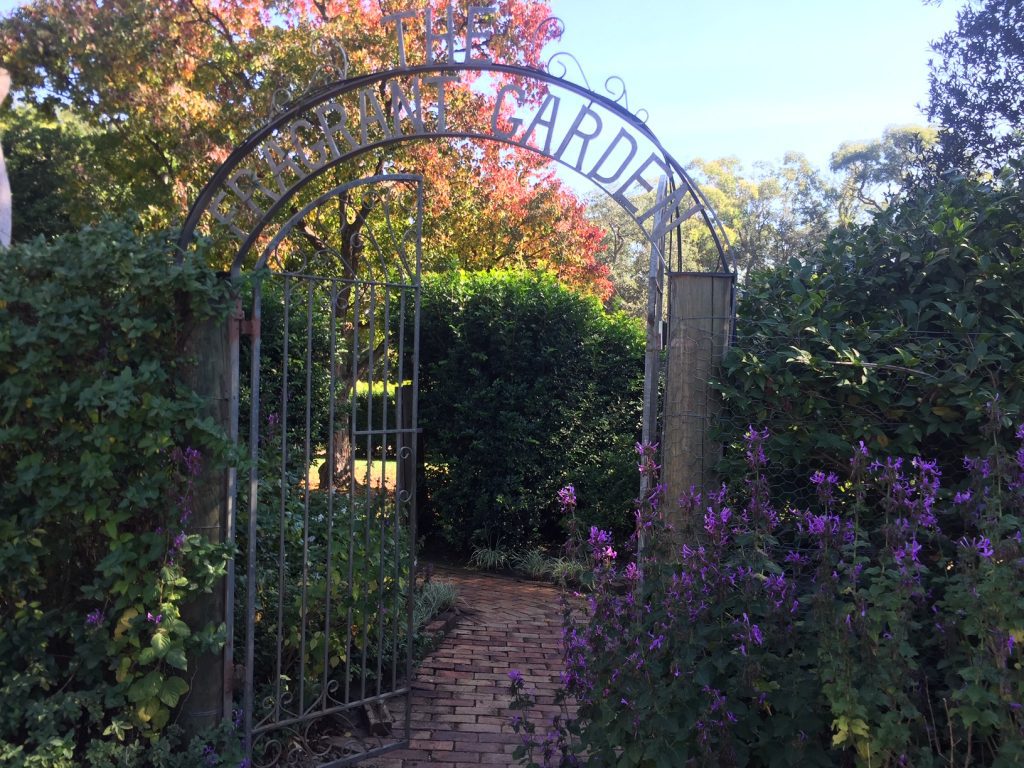 Leave behind the awesome illuminations and Sydney's considerable charms, because the countryside is a must, with great appeal and easy access. Plus, the sight of kangaroos romping through vineyards is just too good to miss.
Those with left side of the road driving know-how may opt to rent a car, others may feel more comfortable with a driver, because kangaroo crossings are to be taken seriously, especially at twilight. Head 75 miles north of Sydney to reach Hunter Valley, Australia's most historic, premier wine region especially known for Semillon and Shiraz.
Not unlike in Northern California, weekend retreats to wine country are a popular diversion for urban dwellers who come for outdoor pursuits, concerts, dining and wine tasting among the 150 cellar doors, as the wine tasting rooms are called down under.
Start the day at dawn soaring over the glorious valley in a hot air balloon before diving into a full day of three or four tastings at the vineyards where the best regional varietals are paired with local sausages, or mushrooms, or handmade chocolates. A standout is lunch on the terrace at the newly expanded contemporary Brokenwood Winery, named top winery in 2019.
Where to Stay in the Hunter Valley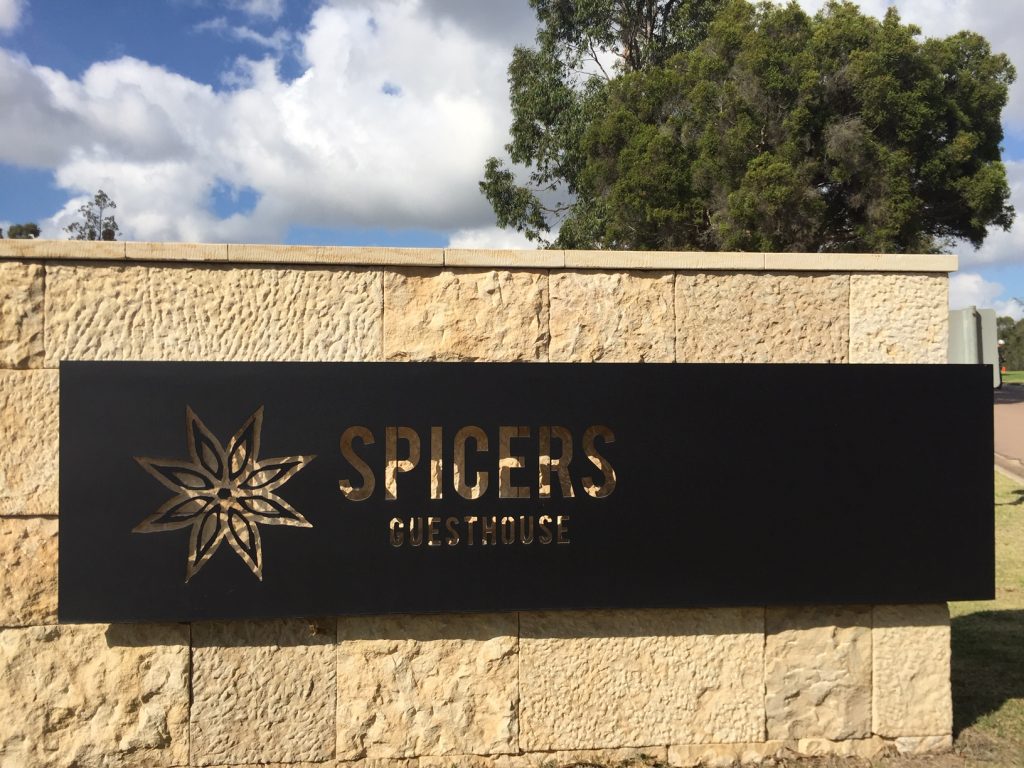 A mile down the road in Pokolbin, settle in at Spicers Guest House and Vineyards Estate. At the classic luxury country house with spacious grounds, breakfast on the verandah competes with an outdoor swimming pool for your morning attention. In the evening, step away from one of the secluded fire pits to find Executive Chef Cameron Matthews doing marvelous Italian cuisine at Eremo Restaurant.
Where to Stay in Sydney
Book a suite on a high floor at the swish Sofitel Sydney Darling Harbour because service comes with a French accent and the freestanding bathtubs have unobstructed jaw-dropping skyline views and Hermès bath amenities. Chill out at the infinity pool (more million dollar vistas) and ditto for the rooftop cocktail lounge and modern gym.
It's a short walk over Pyrmont Bridge to Barangaroo precinct, Sydney's newest haven of cosmopolitan waterfront dining comes with the option of indoor or outdoor dining, and enjoy a car-free evening. Try Cirrus for an elegant seafood restaurant in the space that Copenhagen's NOMA selected for their popup Sydney sojourn. Anason's kitchen talent shines for casual, authentic Turkish cuisine like the charcoal octopus leg with mastic and couscous.
Getting to Sydney in Style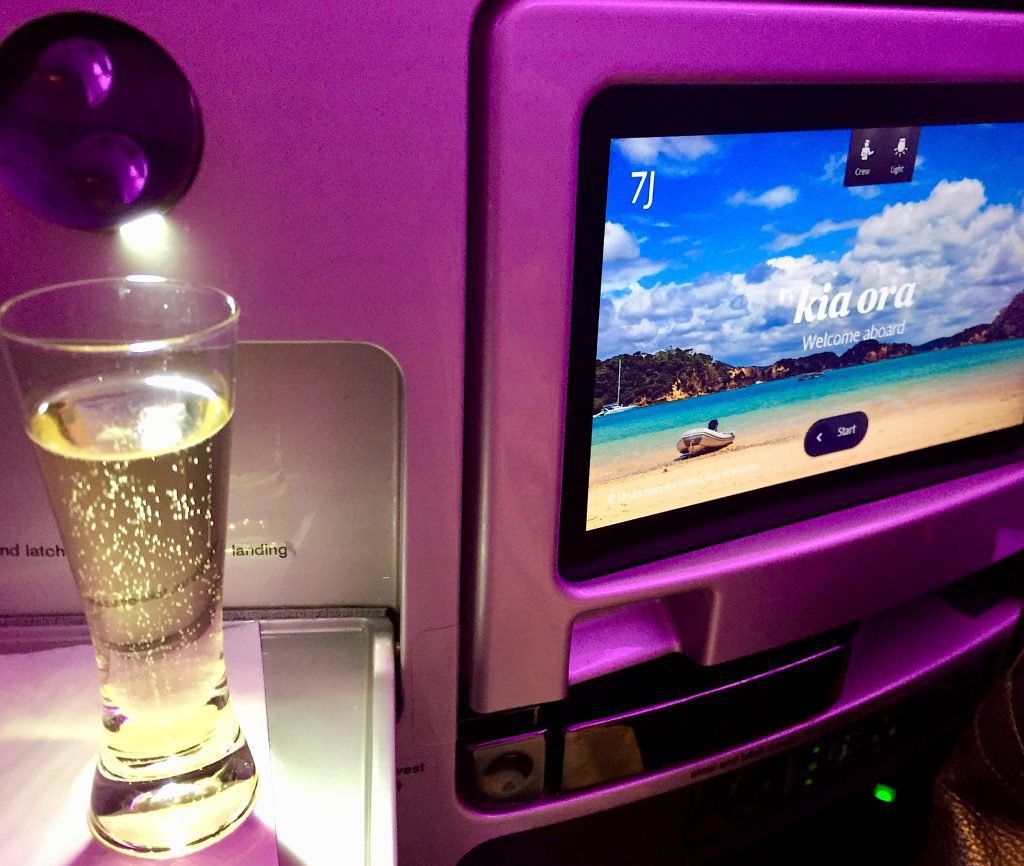 Unavoidably, one loses a day up in the clouds when crossing the International Date Line. So, spend the time indulging yourself on good Kiwi food, "Kia Ora" hospitality and the carefully curated wines selected for in-flight palates. To stretch out in a proper bed that transforms itself from a roomy leather seat at the touch of a button, Air New Zealand via Auckland to Sydney is just the trick, right from SFO.
An insider's tip for those planning a meeting on arrival in Sydney: Have a bite, relax and shower at the Air New Zealand Auckland International Lounge and touch down in Sydney ready to roll into the day.