GABY GHORBANI'S HANDCRAFTED LINE, LOVE YOU MORE, OFFERS BEAUTIFUL JEWELRY with a meaningful story behind it. Many of the pieces are crafted by small groups of Mexican women, empowering them and lending to unique jewelry styles. In addition, Love You More donates a portion of its profits to charity, including several in the Bay Area.
HAUTE LIVING X GABY GHORBANI Q&A
Tell me about Love You More. What initially sparked your passion and ambition to create this business?
Love You More is a beautiful line of jewelry and accessories handcrafted by small groups of women from different parts of Mexico. Being born and raised in Mexico, I saw many children even younger than me at the time who were working or begging for food. I constantly tried to help in any way I could, even as a child. Once I had more resources, I was able to give more and devote more time and energy to making a greater impact.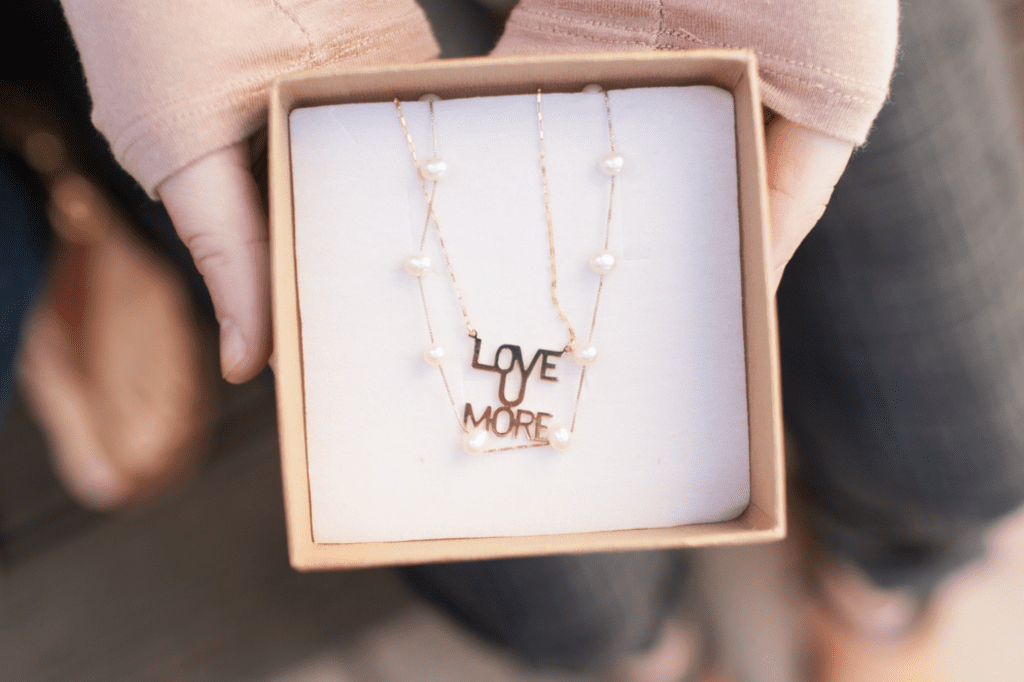 I feel inspired by our artisans in Mexico who wanted to learn different skills, be independent, and support their families. I believe that giving these talented women jobs would help empower them. That is the inspiration behind the original Love You More necklace—to simply love more. In fact, I have been saying this for years to my own kids, and I honestly believe that if humanity and society loved more, the world would be a much better place. I am beyond happy and grateful that I was able to find a way to give these women jobs and help spread more love in the world.
I also wanted to find a way to financially support the organizations in my community, and my nonprofit, Pledge to Humanity, where we work with local youth to become com- passionate, lifelong volunteers.
What are three of your favorite designs?
1. The "Love Bar" necklace in gold encompasses the beauty of love with its simplicity, elegance, and meaning. Our signature necklace makes the perfect gift to show how much you love a special someone or to just spread more love in the world.
2. The "Lucy Love" necklace in white diamonds in the Lucy Love Collection is made to be an elegant statement that encompasses the meaning of the simplicity of love. This timeless piece can be passed down, so the meaning of love will always be with you and your loved ones.
3. The "Eternity" bracelet in silver and gold, worn single or layered, is an elegant touch to any jewelry collection. It's the simplest must-have piece to complete your bracelet stack. This beautiful, timeless bracelet with glitter beads, featuring a cute XO tag, is the perfect addition to make any outfit classy, chic, and meaningful.
What is the main message you want customers to take away from your brand?
We want the main message to be bigger than jewelry. We want our customers to know that the jewelry they are wearing has a soul and a story behind it. Some pieces within our collections have been handmade by women who put all their efforts and love into one individual piece. That is why all our jewelry is not only made to look classy and feminine, but has a boho flair that reflects the handmade nature of jewelry as well. We hope our customers feel like they are supporting a larger cause when wearing our pieces and are reminded to love more.
What are your goals for Love You More?
I would love for everyone to have at least one piece of jewelry and know its story. It would create so much change in the world. Everyone needs to be loved more sometimes, and you need that from others. Sometimes, you need someone to tell you they love you more and to be compassionate. Spreading this idea around the world would be my goal.