Everything's coming up roses for Marchesa co-founder Georgina Chapman.
Marchesa hardly needs an introduction. Founded in 2004, the global fashion house has long been synonymous with the red carpet and A-list celebrities donning its ethereal gowns. Since its inception, Marchesa has been renowned for its fitted yet flowing silhouettes and botanical motifs. "We always have the Marchesa woman in mind while designing any collection. She is unapologetically romantic and ultra-feminine," says co-founder Georgina Chapman. "As a designer, I am passionate that our looks transform women to feeling their most confident selves."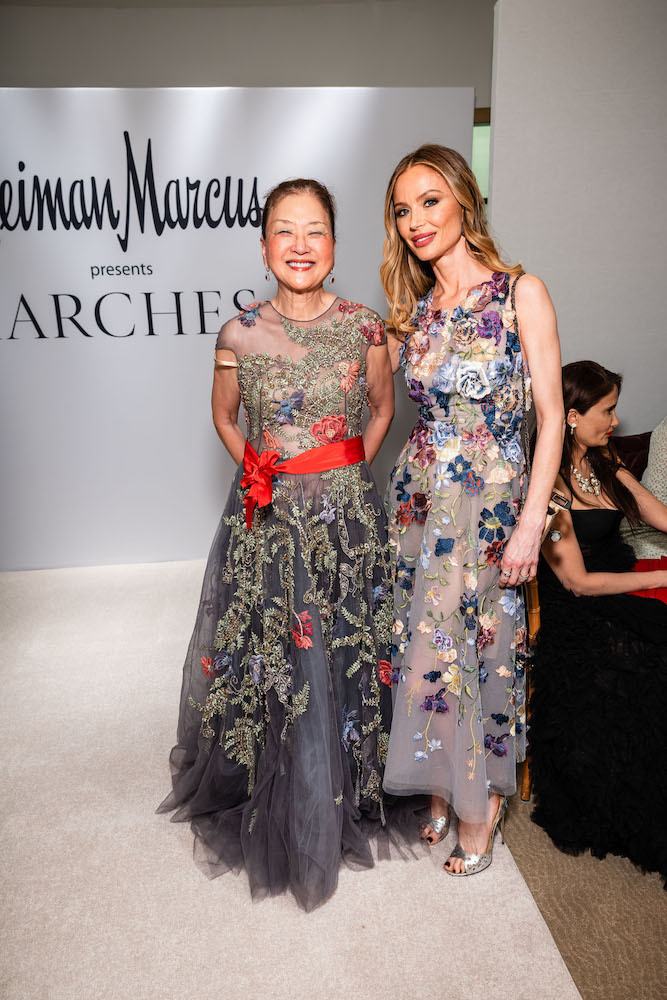 The San Francisco Opera Guild and Neiman Marcus recently welcomed Chapman for a special fashion show and benefit luncheon to showcase Marchesa's Fall 2023 collection. Proceeds from the event supported the Opera Guild's award-winning education programs serving students throughout Northern California. It's a match made in heaven: Chapman is not only a philanthropist herself—she partnered with the Magic Bus organization nearly a decade ago, which empowers children in India to rise out of poverty through education and leadership—but she was also initially inspired to pursue fashion due to a love of costumes.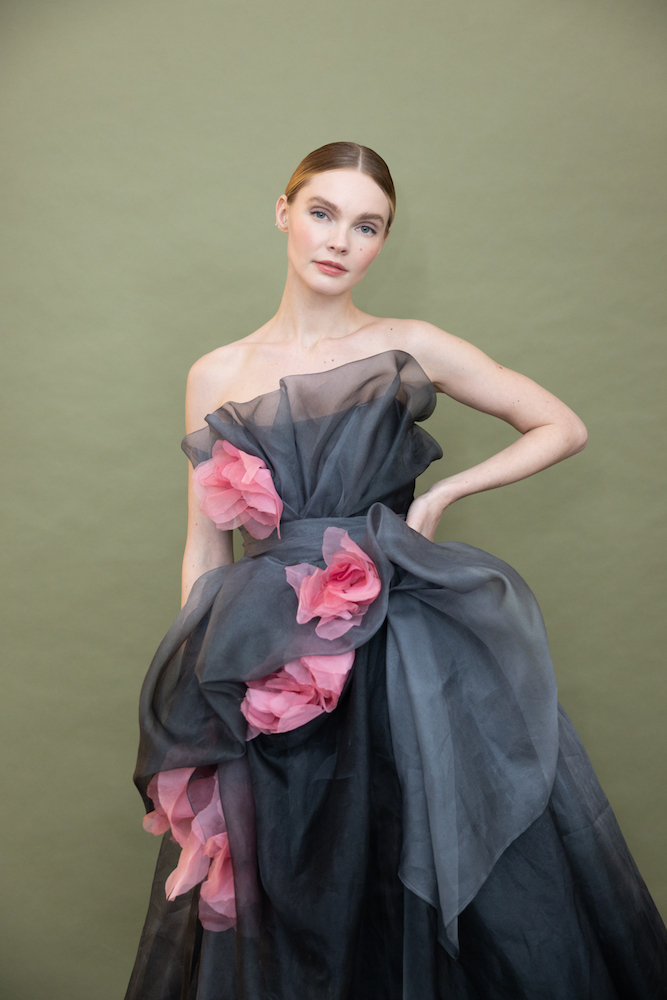 Chapman was born and raised in southwest London and recalls growing up visiting famed museums to admire their dazzling costume collections. She later studied costume design at the Wimbledon School of Art before embarking on her career in fashion. "While pursuing my degree, I have always been deeply intrigued by the notion of escapism associated with costume design," she says. "Being surrounded by the Opera Guild and Neiman Marcus in San Francisco served as a beautiful reminder of the profound meaning this art form holds for me."
The sense of escapism embodied in Marchesa's designs is undeniable. When donning one of its exquisite gowns, one can easily imagine gliding through a secret garden or dashing down a flight of stairs as the clock strikes midnight. Enveloped in a show-stopping dress, you become the heroine of your own story. It's a fitting anecdote for Chapman, who has faced her own challenges over these past few years but triumphed in the face of adversity to create her own fairytale ending. She was recently spotted glowing on the red carpet at Cannes—thanks to her team at Charlotte Tilbury, she says—with beau Adrien Brody in tow. Now, she is in New York City working on Marchesa's new Resort collection. Before jetting off to summer in Europe, she shared some insight into the iconic designs for which Marchesa has become world-renowned.
On finding inspiration:
"I find myself inspired by so many things … travel, film, literature, and art. Inspiration can strike me at the oddest moments—sometimes late at night! I like to keep a pen and paper near my bedside so I can jot all my ideas down."
On the design process:
"Once we have decided on our inspiration for the season, we begin conceptualizing and bringing that concept to life. We start by preparing mood boards, and from there, we begin sketching and the creation process."
On Marchesa's signature florals:
"Each season—depending on what concept guides us and how our mood boards inform the collection—we choose different species of flowers that become central to the collection. You see these motifs in 3D textural designs, as well as sculptural and in embroideries. The roses from last season were a beautiful 3D interpretation of a rose from our visual inspiration."
On keeping things fresh:
"It's all about keeping an open mind. When listening to stories and themes that inspire, in music, arts, cinema, and other creative channels, it's about being able to hear and translate what you're experiencing into innovation, fresh ideas, and newness."
On the beauty of making mistakes:
"We believe strongly in working with fabrics and embroideries physically—not just drawings on paper. Draping on the mannequin, experimenting with textures, and manipulating different materials are integral to our process. Sometimes during this stage of development, designs come out exactly as we expected them to, but sometimes they don't. We see this as a learning opportunity, a step forward, and sometimes the mistakes and/or failures are the beginnings of the most beautiful ideas."