Anytime is Rosé time, yet the popular, pink-hued wine has become synonymous with summer. Chalk-up the phenomenon to Rosé's typically lower ABV, and its fresh, fruity flavors that make it an ideal beverage accompaniment to al fresco brunch and lunch. On its own, it's a superb aperitivo. Rosé's varied flavor profiles make it a great pairing to just about any food; try a Provençal style with soft cheeses, grilled vegetables, chicken or salmon. Heartier Rosés even go well with barbecue staples. Here are some of our current favorites: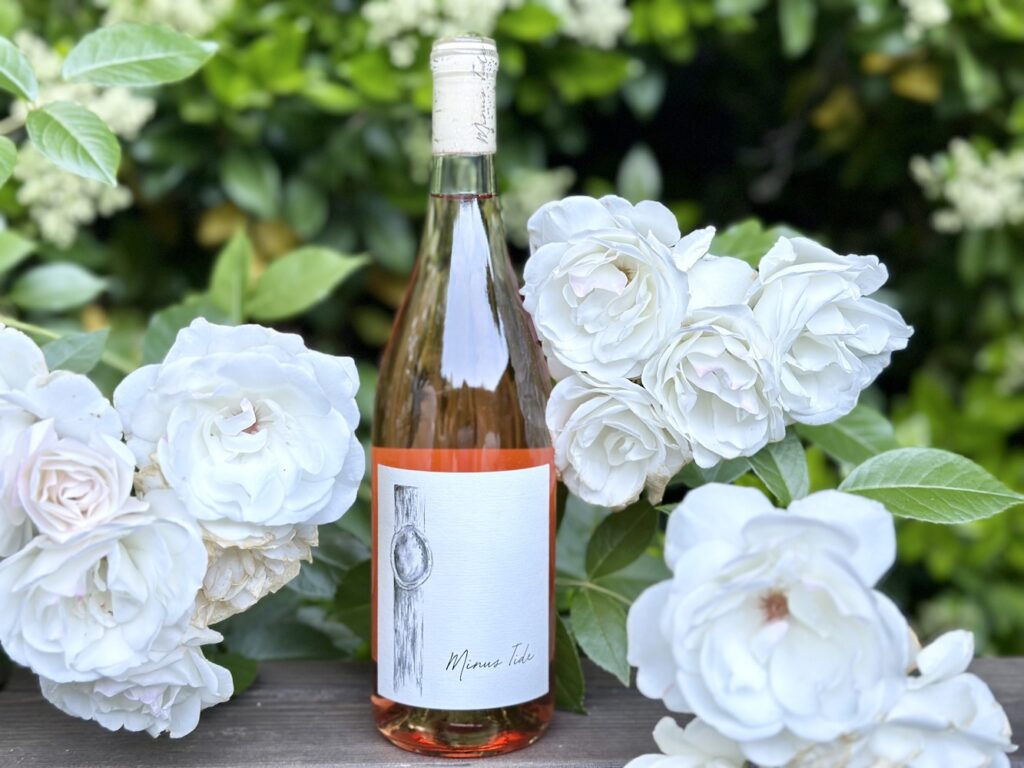 2022 Minus Tide Feliz Creek Vineyard Carignan Rosé
Named after the very low tides that expose hidden gems of the sea, Minus Tide was founded by a trio of 2007 Cal Poly, San Luis Obispo grads who focus on elegant, balanced wines that showcase the distinct, coastal, and rustic vineyards of Mendocino, California. This mineral-driven, dry Rosé, made from old-vine Carignan fruit, features a delicious, mouthwatering acidity and ocean-breeze salinity, making it a natural pairing to shellfish and other seafoods. The founders, who firmly believe that Rosé is meant for year-round enjoyment, also love it with pizza, barbecue, and even Thanksgiving dinner.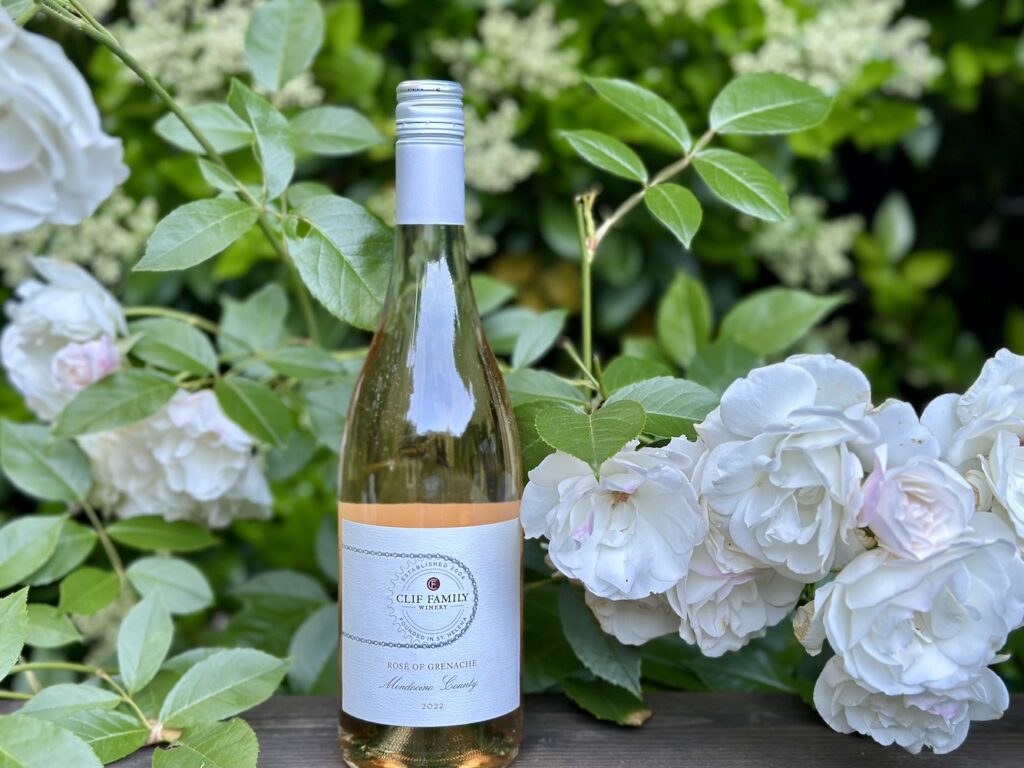 Clif Family Winery 2022 Rosé Of Grenache
This B Corp Certified Napa winery (a company that demonstrates the highest standards of social and environmental performance) makes its Rosé primarily with Grenache grapes sourced from the Bartolomei Brothers Vineyard on the Talmage Bench in Mendocino County. The wine bursts with juicy fruit aromas of watermelon, strawberries and stone fruit and finishes with a prominent peach flavor—a perfect match for the international cuisine (i.e. Japanese, Thai, Korean) served at the winery's popular Bruschetteria Food Truck in St. Helena, California.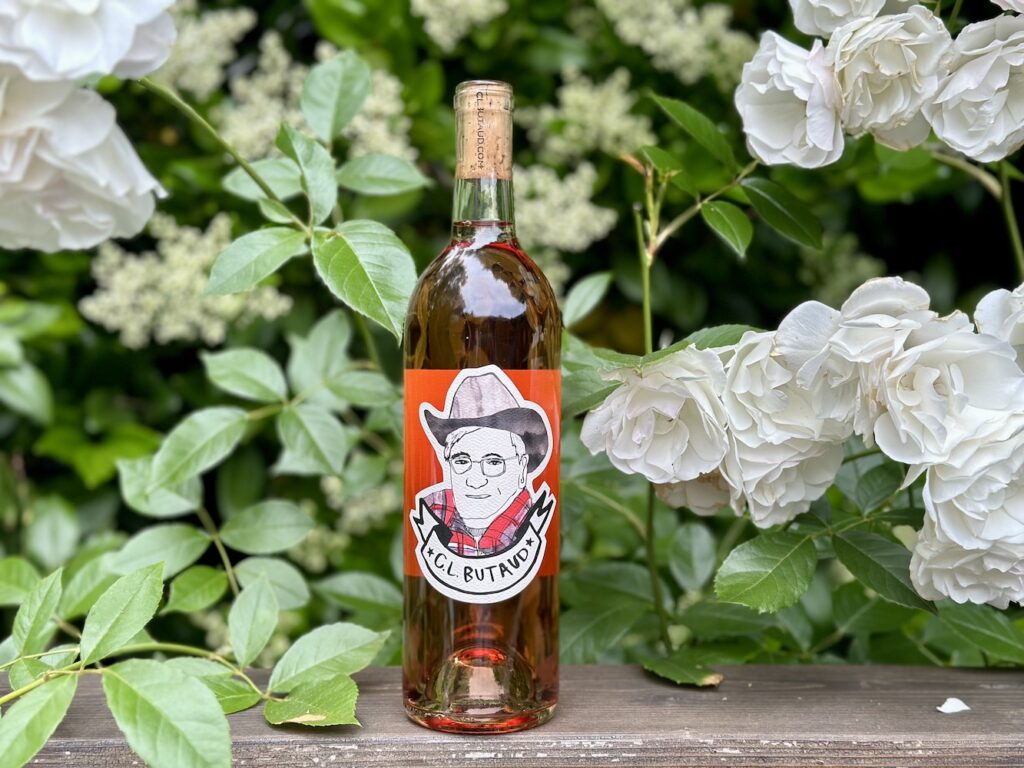 C.L. Butaud 'Pa Pa Frenchy' 2022 Rosé
This is a Texan wine, make with 100% Cinsault from Farmhouse Vineyards in Brownfield, TX, and named for proprietor/winemaker Randy Hester's great grandfather whose nickname was Frenchy. Hester claims to be able to smell the soft, west Texas dirt from which the wine's grapes are derived. Clean and juicy, this wine is like standing in a garden and eating freshly picked strawberries. The Rosé is made with minimal intervention, and though there are no organic vineyards in Texas, Hester works with growers who farm sustainably with care for the land.
Inman Family 2022 Endless Crush OGV Rosé of Pinot Noir
This wine claims the distinction of being one of the first intentional Rosés to come out of Sonoma, and in its 18 vintages, it has developed a devoted following. Winemaker Kathleen Inman picks and presses Pinot Noir grapes specifically for use in this stylish pink wine, rather than making the wine a byproduct of red wine. This lends a layered complexity and structure. Featuring crisp freshness and intense ripe fruit flavors, this is an elegant yet playful Rosé that its winemaker warns may become addictive. And we love the beautiful Belle Époque-ish label.
Ram's Gate 2022 Rosé, Sonoma County
Each year, Ram's Gate strives to produce it's Rosé with the most optimal fruit available, and for the winery's first time, this vintage features the exotic Mourvèdre varietal. This beautifully bottled wine pays homage to the classic Rosés of Southern France with its lovely pale color and vibrant personality. Enticing aromas of tangerine, orange blossom, and guava, and a refreshing acidity and lively freshness lead to a long and satisfying finish. This is a special wine; only 100 cases are produced.
McBride Sisters Black Girl Magic Rosé
Since 2005, the McBride Sisters have realized their vision of bringing to the world taste and optimism through drink, food, culture, and business, while breaking down barriers in the wine industry. With Black Girl Magic Wines, they pay homage to their heritage and honor all Black women around the globe. Their collection of award-winning Black Girl Magic Wines is sourced from elite California vineyards, using the finest grapes. This pale pink Rosé features strawberry and raspberry on the palate, with bright citrus notes and a hint of rhubarb. Enjoy this one with cheese quesadillas, ramen, or fish tacos.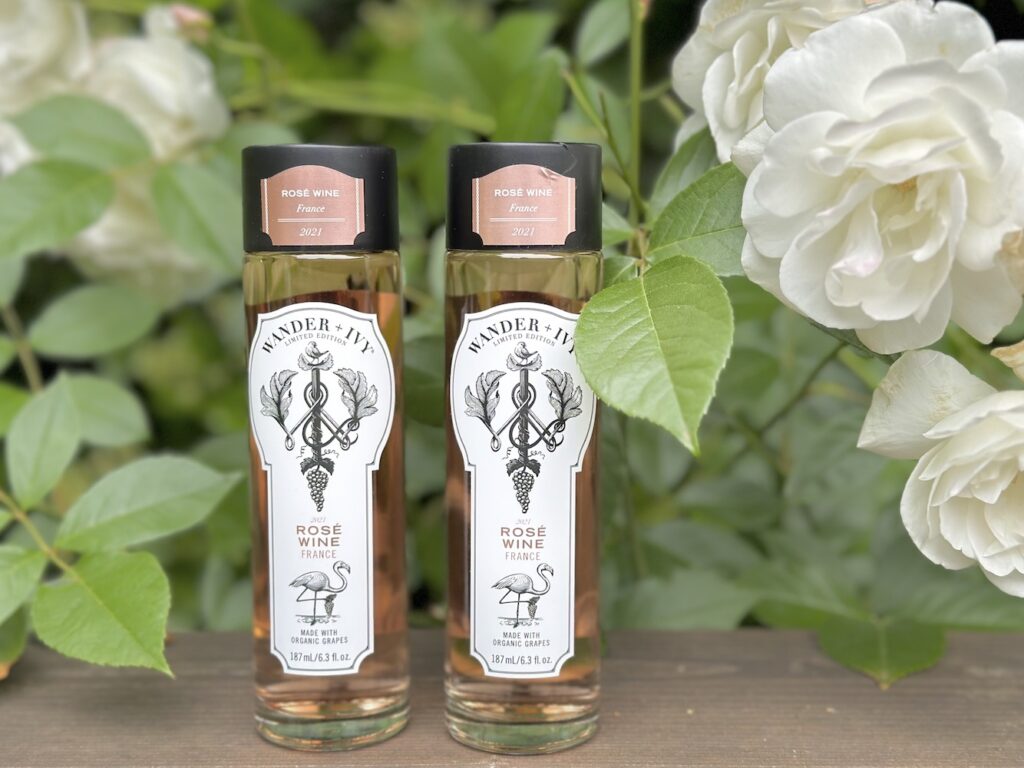 This wine comes in single serve bottles (perfect for sneaking into the movie theater), sold in packs of eight. Light, crisp and dry with a fresh and dainty nose of raspberry and strawberry, this wine utilizes grapes that are organically grown in the South of France, in the Languedoc region. For each of its varied wines, the female-founded company partners with award-winning, family-owned vineyards around the world, and each wine is selected by the female-led team of certified sommeliers. Additionally, the company annually donates 1% of sales to charitable organizations that delivery healthy and organic food to those in need.
This "big sister" to Whispering Angel is a bit more complex and structured than its super popular sibling. It's bigger and richer, with minerality reminiscent of a Sancerre. The brand (Château d'Esclans) promises that this wine rivals any Rosé from Provence, with an aroma of red berries and minerals, and hints of flora and spice. This wine is aged partially in oak, which adds a creamy feel and texture. Powerful and elegant, Rock Angel stands up next to nearly any cuisine.
Where Rock Angel is powerful, The Beach is refreshing and spirited. Another Château d'Esclans wine, this "playful little sister to Whispering Angel" is subtle and smooth…showing a balanced acidity and minerality with delicious citrus and red fruit flavors. Made from the choicest grapes sourced in the appellation of Côteaux d'Aix-en-Provence, The Beach features a few bonuses: a forward-thinking approach toward environmental responsibility, including lighter glass bottles, ocean-friendly promotional materials, and a long term partnership with the Surfrider Foundation (a non-profit organization working to protect and preserve the world's oceans). Pair this Rosé with pan seared salmon.
Main photo by Vincenzo Landino via Unsplash. All other photos by Fran Miller