As a travel writer, I've grown accustomed to the "reset:" adjusting to different time zones, changing normal eating habits, sleeping in strange beds, and getting up and moving for jam-packed itineraries. It's small wonder that a return home sometimes feels like a much-needed vacation.
So when I chance upon a travel destination that feels like a bonafide vacation, I take note. I found such in The Inn at Newport Ranch in Mendocino County, California. This unique property resets the soul and rejuvenates the body and mind without taxing the body or mind. With stunning vistas of the rugged Northern California coastline across much of this bucolic 2200 acre ranch, a stay here promises to cast away the stresses of everyday life like a rapidly clearing fog bank.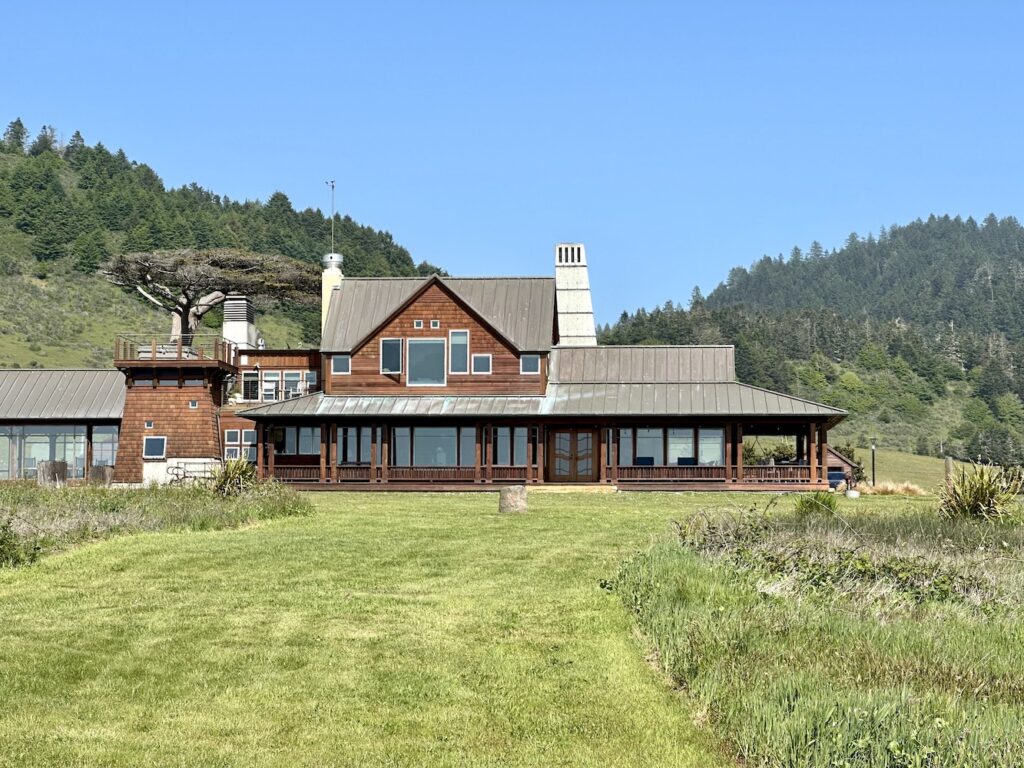 Located 175 miles north of San Francisco, the Inn is owned and operated by Will Jackson, who acquired the property in 1984. Its 1.5 mile long stretch of unobstructed views of the Pacific Ocean is one of the largest privately owned parcels of coastline in California.
But though its working cattle ranch is vast, the Inn itself is boutique in size and just a small part of the property. And in keeping with its proximity to the majestic redwood forests, the Inn is designed and constructed to highlight the beauty of its natural surroundings by incorporating wood and stone into each of its 10 rooms and suites and a nearby ranch house.
Nowhere is that beauty more evident than in the Grove Suite, my "reset retreat." The central living room is designed and supported around ten 20-foot tall redwood tree trunks, each seemingly suspended above ground to create the illusion of live trees and each notched to support natural wood beams and hand-crafted built-in wood furniture. Awell-appointed kitchen and ocean facing dining area feature "live edge" redwood countertops and custom made cabinets and drawers with handles of finely polished inlaid wood. With a fireplace and giant picture frame windows looking out on the ocean, I felt as though I had been transported to a luxury tree house firmly planted on the ground.
The bedrooms of the Grove Suite are equally inviting. On one side of the suite is the guest room, complete with an elevated platform bed that looks toward the ocean to the south and harkens back to the fort-building of childhood sleepovers. On the other side of the suite, the master bedroom looks north to the sea. Both bedrooms are adjacent to stone and granite-clad bathrooms, making the Grove Suite perfect for two couples or a family of four.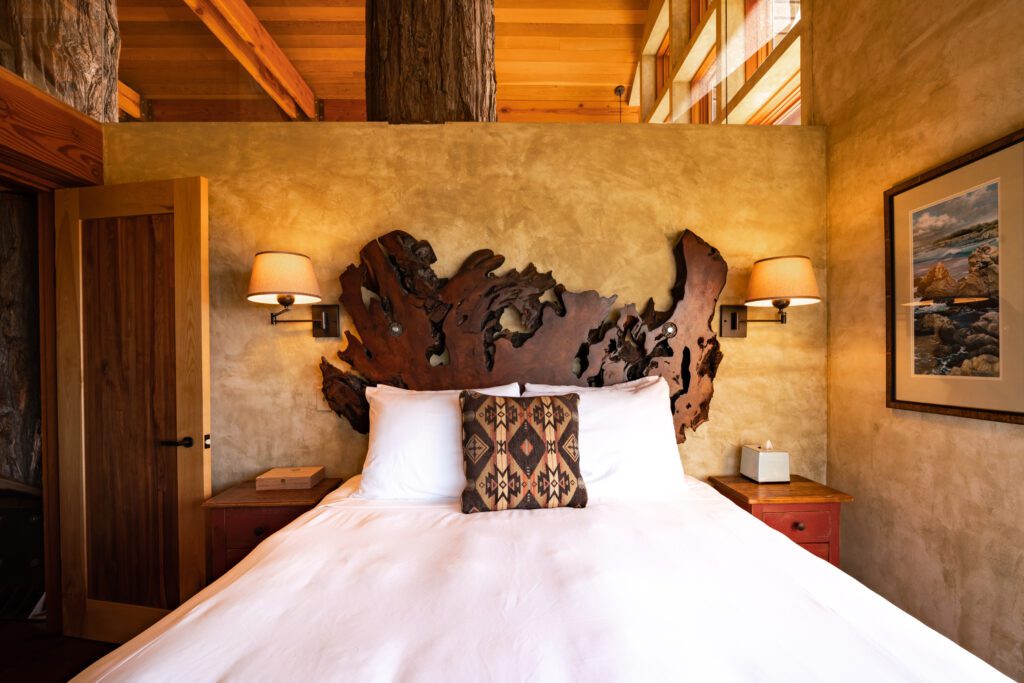 While it is tempting to curl up inside with a book, the outside area is equally remarkable. The Grove Suite's wraparound redwood deck, complete with BBQ, patio table, Adirondack chairs and a hot tub are the perfect complement to this private oasis. With such an expanse of land surrounding the Inn, birdwatching by day and star gazing by night are superb. It should be noted that the Inn is captivating whether basking in sunshine or enveloped in fog.
A short stroll from the Grove Suite leads to the main building, which houses four unique rooms and multiple craftsman-inspired gathering spots. An included breakfast featuring ranch-fresh eggs, fresh baked bread, house churned butter, fresh juices, and locally-roasted coffee is served in the cozy central lodge complete with fireplace and a wrap-around deck, while a prix fixe multi-course dinner is served in a dining room with picture windows facing the ocean and surrounding hills. The Inn's executive chef, Patrick Meany, comes with a culinary resume that includes a three-year tenure at Michelin starred Harbor House in nearby Elk, as well as positions with Thomas Keller's lauded Per Se and Bouchon. Live fire cooking is the centerpiece of his elevated, farm-to-table cuisine, that always includes ingredients foraged from the ranch or hand picked from its gardens.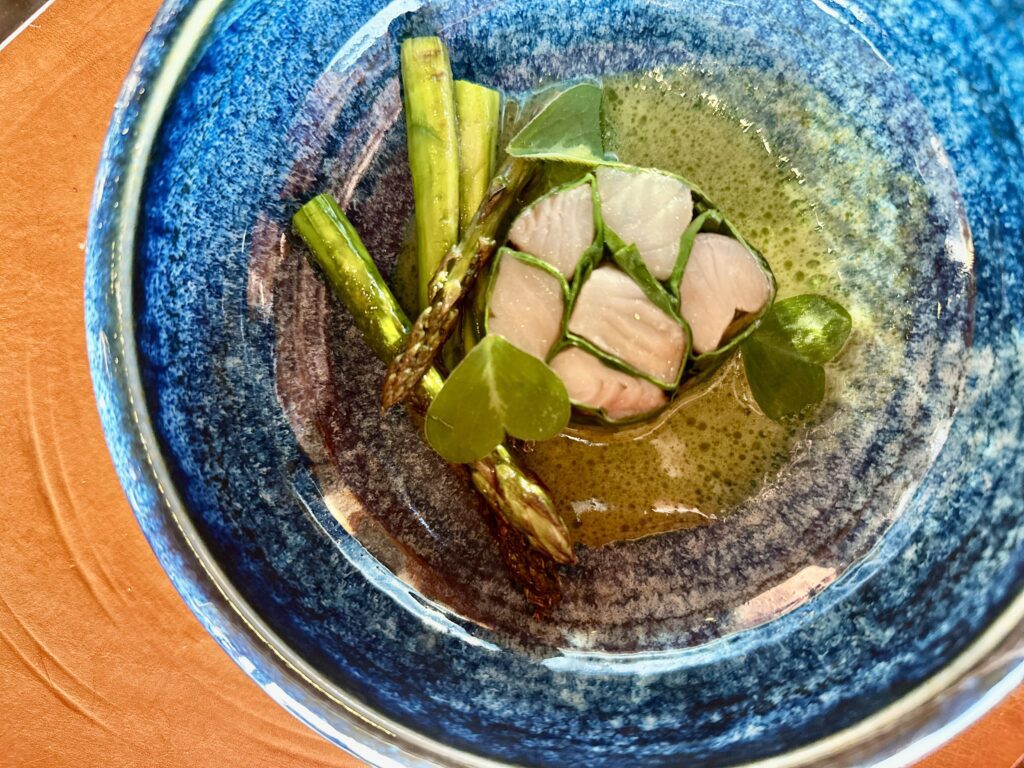 For those wanting to take advantage of the many picturesque picnic sites on the property, a made-to order lunch also is made available for a nominal price. And for those with kitchens in their rooms/suites, the on-site organic garden invites guests to harvest their own meal ingredients.
Also not to be missed is the complimentary wine and cocktail hour, at which specialty cocktails are made with local ingredients, such as a Candy Cap mushroom-infused Old Fashioned. Outstanding wines, including reserve and last vintage labels, are also available for purchase.
For the adventurous, the activities are plentiful. From guided (and entertaining) UTV tours of the property, to hiking the 20 miles of trails, to biking, to kayaking around the many coves, to enjoying the on-property spa and local massage therapists, to shopping in eclectic Fort Bragg, to riding the famous Skunk Train, one can easily experience all that Mendocino County has to offer.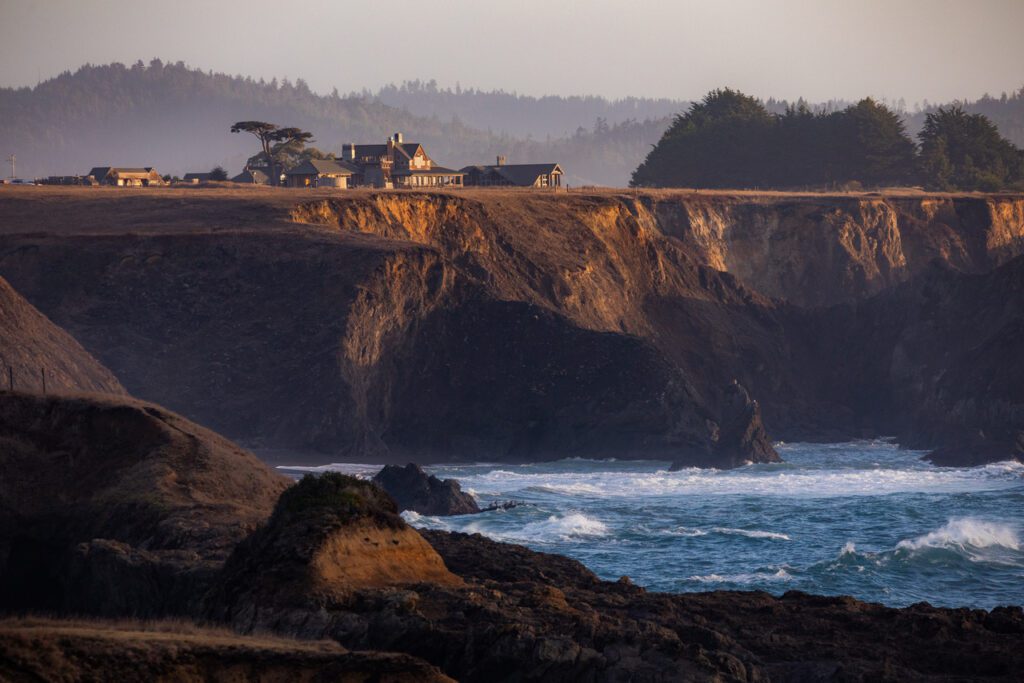 For me, my two nights at The Inn at Newport Ranch were enough to achieve a full reset. Rarely has doing so little felt like doing so much.
Photos courtesy of The Inn at Newport Ranch