Sonoma County Vintners hosted an exquisite Barrel Auction, drawing in hundreds of guests. The annual spring event (held May 4 & 5) featured 66 one-of-a-kind barrel lots from 76 vintners, which showcased the extraordinary diversity of Sonoma County's wine region.
On Thursday, May 4th, Bacchus Landing welcomed attendees for an exciting all-inclusive preview event for this year's auction lots. Trade buyers got the chance to speak with prestigious vintners, swirl and sip barrel samples, and gain insight into the lots.
The next day, lots were auctioned off, each consisting of 5 to 20 cases, with all proceeds going towards Sonoma County Vintner's marketing programs and initiatives that support the wine trade and community.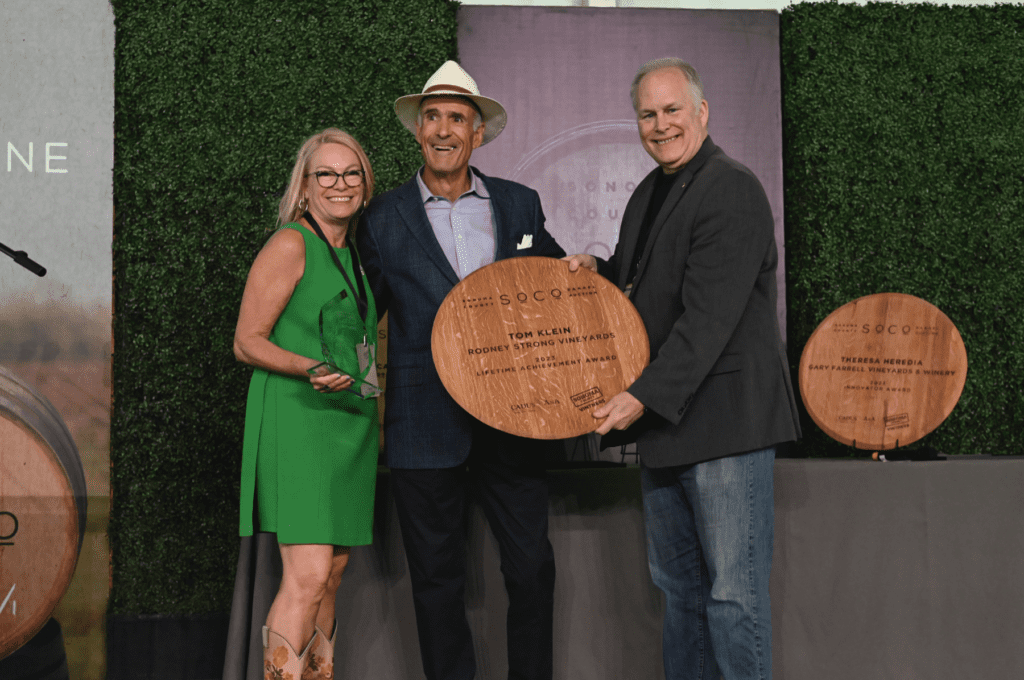 The beautiful MacMurray Estate Vineyards in Healdsburg served as the perfect backdrop for the auction, which raised an impressive $535,000!
More than 300 guests from around the world attended the Sonoma County Barrel Auction, including vintners, media, community leaders, and sponsor partners. The event also drew trade attendees from the United States and abroad, with representation from China, Japan, Norway, and South Korea.
"I thought when I came here that it would be something very commercial," said Sunny Cho with Bottle Shock Wine Importers in South Korea, part of a delegation attending SCV's week-long international Sonoma Summit leading up to SoCoBA. "When I went to the preview event, it was totally different. Many wineries have collaborated together and are making special wines just for the Sonoma County Barrel Auction. They are so lovely! And everyone knows each other."
Highest Auction Lot
A remarkable collaboration between Williams Selyem, Rochioli Vineyards and Winery, and Gary Farrell Vineyards & Winery resulted in the highest selling barrel auction lot of the day. The 20-case lot sold for $51,000 and honored the late Sonoma County winemaking pioneer, Joe Rochioli, Jr., with a wine made from the historic Rochioli Riverblock Vineyard he farmed for decades.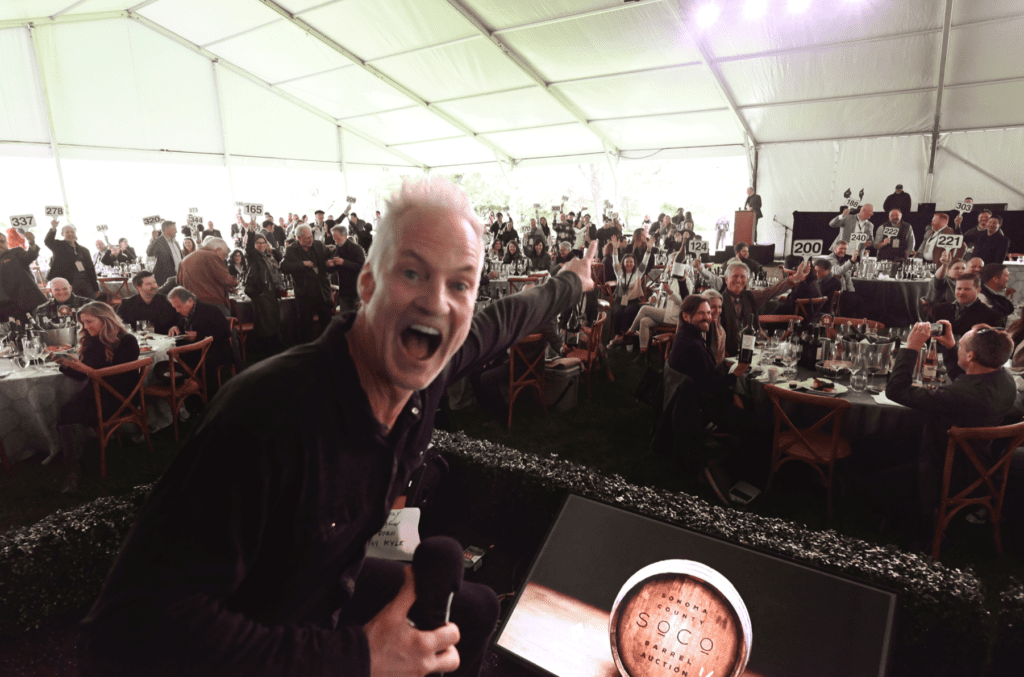 Rounding out the top three lots, the 2021 Cabernet Sauvignon Blend "The Pick of the Bunch" 20-case lot from Silver Oak sold for $45,000 and the 2022 Pinot Noir "The Duel" 10-case lot from Kosta Browne was purchased for $22,000. The highest selling white wine lot of the day was the 20-case, 2022 "Chardonnay Legends" from Rombauer Vineyards at $19,000.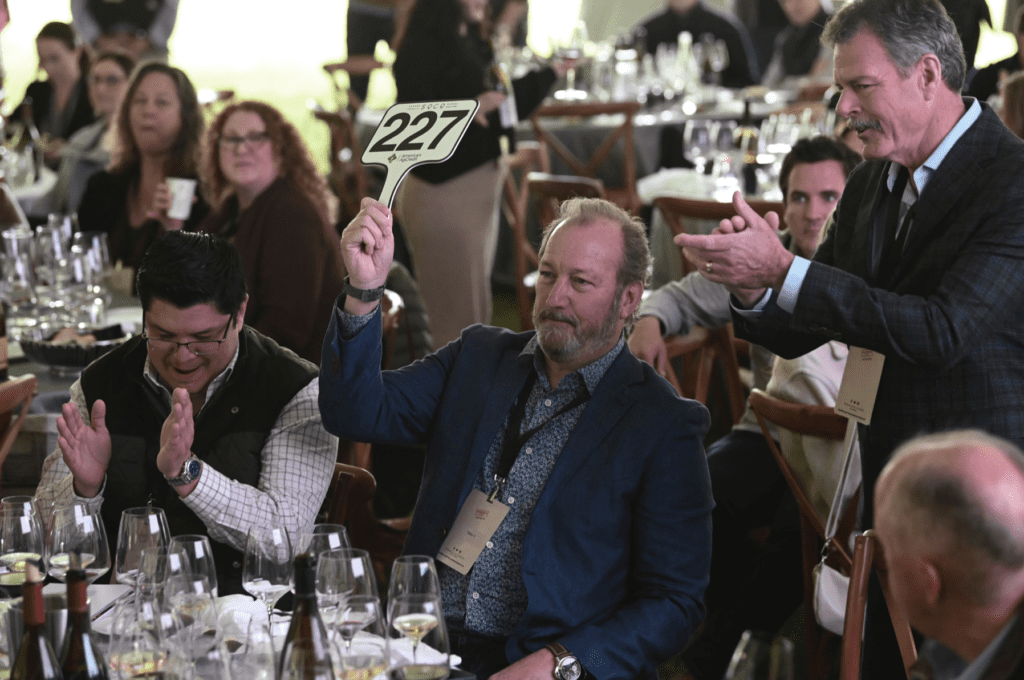 Before the bidding began, Congressmen Mike Thompson and Jared Huffman praised the honorees' philanthropic efforts and awarded them a special congressional proclamation for their outstanding achievements. The honorees were recognized for their exceptional winemaking skills and their commitment to giving back to the community.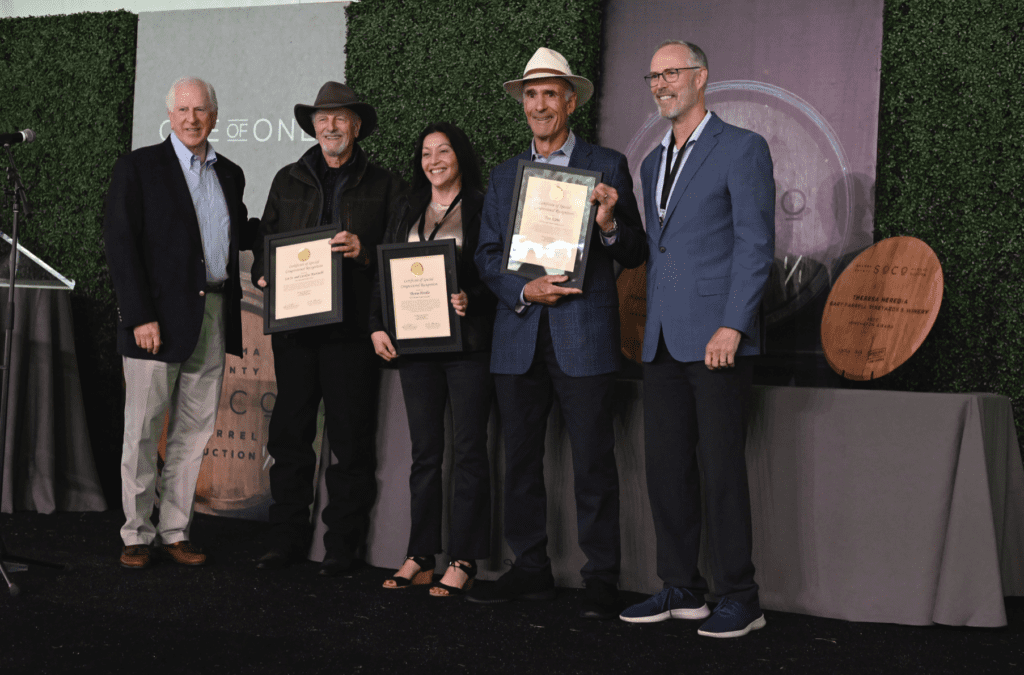 Sonoma County Barrel Auction 2023 Honorees
Lifetime Achievement Award: Tom Klein, Proprietor, Rodney Strong Vineyards
"Thirty-four years ago my family and I purchased Rodney Strong Vineyards. I had spent a lot of time with Rod and got to know the winery very, very well before that," said Klein. "Rod Strong was correct that Sonoma County is a place where you can plant at least a dozen different grape varieties. Find the right terroir, find the right sites and the right location, and grow every wine in the world. The best wines of the world can be made all in Sonoma County."
Icons Award: Lee Sr. and Carolyn Martinelli, Owners, Martinelli Winery
"I'd like to thank the vineyard workers, the dedicated winemaking staff, the tasting room and administration personnel, and everyone who has contributed to helping run our family business," said Lee Martinelli Sr. "It's a blessing to have our children, the fourth generation, to have equal ownership with Carolyn and I in our business."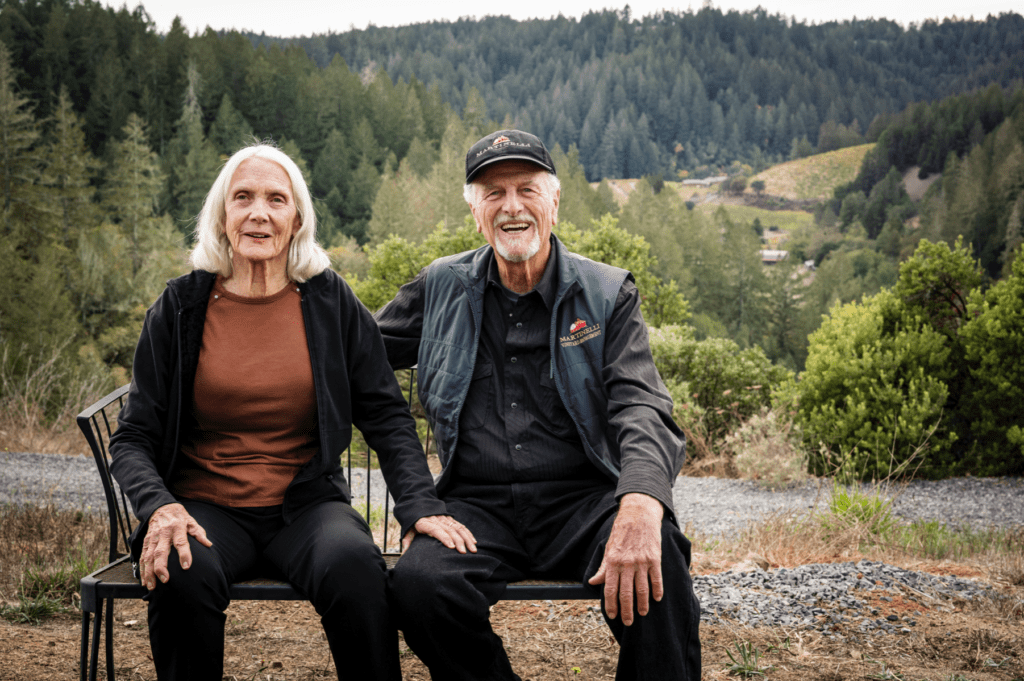 Innovator Award: Theresa Heredia, Director of Winemaking, Gary Farrell Vineyards & Winery
"We represent the diversity in the vineyards, diversity from the soil, from the weather, from our climate, so now we're moving into a different philosophy when it comes to diversity. I didn't grow up seeing people like myself who were winemakers. And I didn't have access to wine education where I grew up. Let's work together to create entry points for more people. Let's start here in Sonoma County and let's do this together."
The 10th anniversary Sonoma County Barrel auction is set for May 2-3, 2024.