Meet Godavari Ghosh, Director of Operations, Dress for Success San Francisco
Photos by Drew Altizer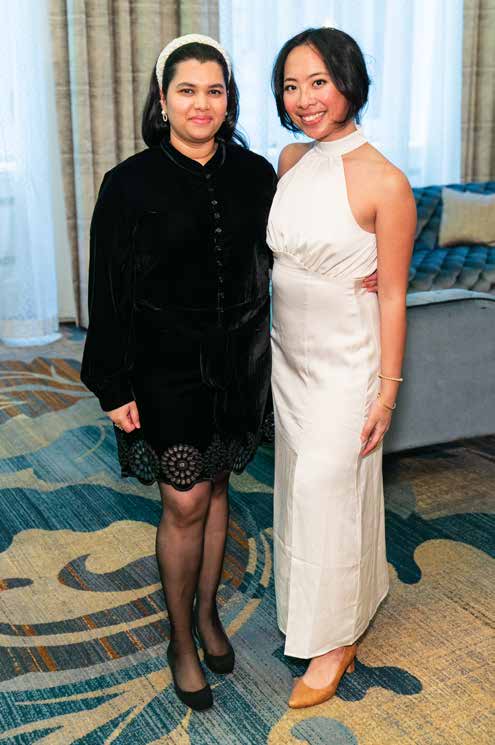 Growing up in India where women face oppression in everyday life, Godavari Ghosh realized at a very young age that her mission in life would somehow involve offering support and help to women and girls.
As a teen, she spent many weekends volunteering at a local all-girls orphanage and a women's clinic. She recalls, "I spent most of my weekends helping girls my age or younger than me with their math homework or learning about women's health and the lack of access to good healthcare."

In 2008, her educational pursuits led her to the University of San Francisco where she obtained a Bachelor of Arts in finance, continuing her studies at Hult Business School to earn a master's degree in international business.

During college, Ghosh volunteered with Dress for Success San Francisco
and fell in love with the organization's mission: "Being in a space that
was not only a safe haven for women, but was also dedicated to their
professional success, made me overwhelmingly happy." After graduating
in a tough job market, Ghosh returned to Dress for Success San Francisco.
"To cheer myself up, I went back to Dress for Success, volunteering during
the few months I had left in this country with my visa."
A month after devoting her spare time to the mission of the organization,
Dress for Success San Francisco hired Ghosh as a contractor. "I was thrilled
to be able to work at a place where I was making a difference. I also felt that
my recent struggles searching for a job really helped me empathize with
the women we were serving and made me stronger in my new role. A lot of
my family and friends back home ridiculed me for working at a nonprofit
when they believed I should be working in the finance sector ata larger
company. Despite this, I am blessed to have very supportive parents who
told me to drown out objections if this is what I really wanted. And that's
exactly what I did."
Ghosh is passionate about financial education and upskilling women
for jobs paying sustainable wages. During her time working at Dress for
Success San Francisco, Ghosh has recognized that women's equality, equal
pay, and equal rights are not only problems in India, but a worldwide issue.
This realization makes her even more passionate about her work.
"Through my work, I have realized how important financial education
is for women, as it is a step toward independence. At Dress for Success, we
offer financial literacy courses. It brings me so much joy to see the women
we're teaching realize that they have the power to change their lives."
Currently, Godavari Ghosh is the director of operations at Dress for Success
San Francisco. She has been with the organization for several years, serving
over 15,000 women in the Bay Area, and says she feels like her mission is
only just getting started.