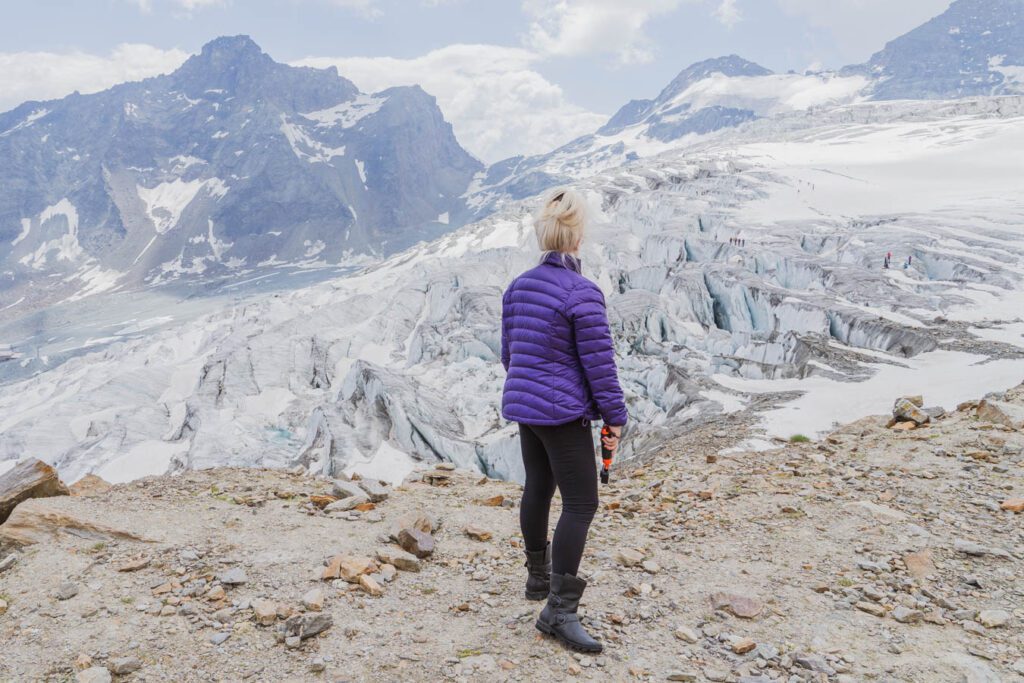 The daughter of jet-setting parents, peripatetic, curiosity-driven, joy seeking, travel maven extraordinaire Karen Loftus says, "Travel helps me sate my appetite for many things." She loves "life, new people, places, big laughs, long conversations, unique landscapes, endless adventures, and learning a lot." Fueled by these passions, Loftus has worked and communicated with the world as a comedian, a film maker, a travel writer, a podcaster, a travel advisor, a producer, an advocate for good in the world, a trip organizer, a photographer, and an adventure. Her gusto for life is immense and obvious the moment one speaks to her or sets eyes on her—and it's contagious. Karen describes the experience of travel as the way to learn more about ourselves: "For me, travel has been an endless university that gave me a Ph.D. in me."
Wanting to be infused with her wanderlust spirit, we talked to Loftus about some of her newest projects, her trips for women travelers, and her thoughts on the latest in travel.
HL: How did you get here?
KL:
Long before a career in travel as a travel writer and travel advisor, I always made travel a part of my business. As soon as I started writing plays in LA, I took them on the road around the country, then to Edinburgh.
When I was a comedian, the glass ceiling was so low all female comedians walked around like the letter c: we were all bent over, facing the floor. That led to my moving to London, standing tall, and getting on the international comedy circuit where my comedy career took off, as did my international travels. My life and career have always been in entertainment and media with travel woven throughout.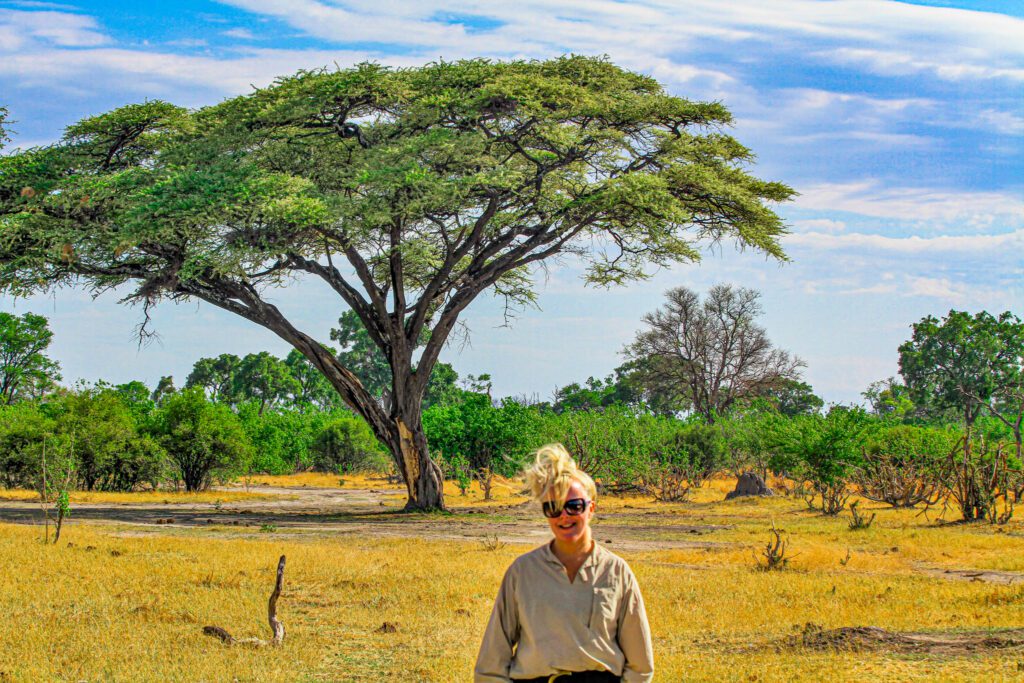 HL: What are some of the most unforgettable trips you've taken and why?
KL: You never forget your firsts. My firsts in travel have left the biggest and best impressions on me. My first big international trip was 30 years ago when I went to Edinburgh to perform at the Fringe Festival. Today we see art from all over the world on YouTube and streaming TV. Back then, we didn't. So, to see five phenomenal shows a day from the best international theater companies was—and still is—incredible. Other phenomenal firsts: my first international comedy gig was in Abu Dhabi, Dubai, and Bahrain 23 years ago. It was so exotic at the time, as no one had heard of Dubai, if you can imagine.
My first trip to Asia was to Korea 20 years ago to entertain the troops. Like Dubai, the past and the present or the future were seen in the city side by side. It was an incredible, raw, and authentic time in travel with so little tourism.
One of my first trips as a travel writer was to South Africa for the World Cup's Draw in Cape Town. I was traveling side by side with FIFA, so I saw all of South Africa, the cities, safaris, wine lands, beaches, and all the new stadiums. It was a unique trip.
Everyone is going to Antarctica today. I went 10 years ago, and it felt like I had left the planet. It was so majestic. To go someplace that is essentially uninhabited is incredible.
HL: Why do you think travel is so important?
KL: I think it is essential to see different people and perspectives. It's a big world with tons of people living very different lives. It opens our eyes to possibilities and understanding and being more empathetic and compassionate toward others. And it's fun!
HL: We understand you are leading trips around the world … and just for women!
KL:Women's Adventure Travels specializes in small, well-curated, customized trips for women. All trips are designed by women for women and with women with a distinct feminine thread woven throughout the trip. You see a destination through a feminine lens. WAT supports women-owned and women-run businesses and celebrates women of influence and distinction worldwide. All trips shine a light on all women, from a hotelier to a chef, artisans, conservationists, a sheepherder, or village women defying the local and global odds. In addition, there is a give-back factor on all our trips, a nod to my nonprofit past. WAT gives 5 percent of its profits from every trip back to the country and community visited.
HL: Packing tips? What do you always take that we wouldn't expect?
KL: I rarely travel without a Sorel shoe or boot.
HL: Is there anything about travel you don't like? What and why?
KL: The travel part. I love being there, not getting there.
HL: What's your best advice to make us better travelers?
KL: Be kind, patient, and gracious. Get into a good mood, strap on your sense of adventure, and let the magic happen.

HL: What is trendy, and where should we go next?
KL: Far off the beaten path: otherworldly, luxury adventures, like what White Desert does in Antarctica and Bravo Whisky Golf does in Scotland, are excellent examples of taking a far-flung experience and flinging it further with a well-curated, luxury slant throughout. Similarly, those who love Africa are flying private and taking over an entire property, lodge hopping, making cross-continent trips, and jet-setting around Africa. Last, Saudi Arabia may be controversial, but it's hot now that it is open, especially Alula. Saudi Arabia is next if you've done Dubai, Abu Dhabi, Qatar, and Oman.
HL: What's a place other people don't like but that you've always loved?
KL: Not a place, but a style of travel, as people, myself included, are surprised that I like cruising. It encompasses a lot of what I said prior, particularly in trends. It takes the to-and-fro away. Then, you wake up in another locale. So, the hassle of travel is gone. You unpack once, which I love, and expedition travel gets you to places (Antarctica, Galapagos, Greenland) that are otherwise hard to reach, certainly on your own. I'm always so relaxed after a cruise. (I do prefer small ships.)
HL: Anything else you want to tell us?
KL: Aside from my women's trips, I have been coordinating a lot of custom (Adventure Travel | Women's Adventure Travels (womensadventuretravels.com), high-end corporate travel and retreats Women's Adventure Travels | All Adventures (womensadventuretravels.com). People hop on the WAT site and ask if I can do this for their company. And the answer is, yes, I can, and for both sides of the gender fence.