One sunny morning in mid-April, the whole family embarked on the 30-mile drive from San Francisco to Filoli Gardens in Woodside. After weeks of rain, it was the perfect opportunity to take a multi-generational trip down to the Peninsula, stroller and diaper bag in tow.
The takeaway? Words don't do it justice…a gorgeous place!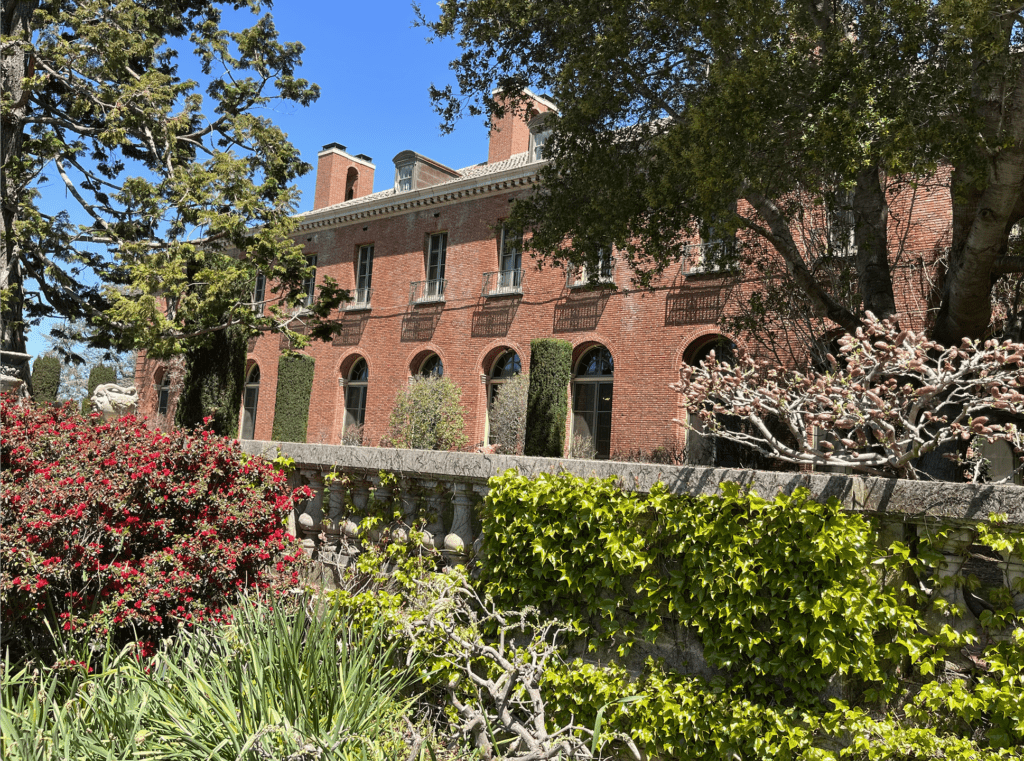 Filoli Gardens, formerly known as the Bourn-Roth Estate, is a country house and landscaped gardens open to visitors of all ages. My daughter, who was born in raised in London, remarked that it resembled a country estate suited to member of the royal family. It fact, the original owner William Bowers Bourn II, made his wealth from a gold mine operation before building the home as a luxurious country retreat. The home and gardens have been opened to the public since 1975, with former owner Lurline Roth declaring them "too beautiful to be private."
Lurline had a point. We were delighted by the cherry blossoms, wisteria, tulips and lilacs in full bloom. After exploring the grounds for several hours, we took a seat at the outdoor bar and sipped a herbaceous cocktail. In the background, my two-year-old grandson skipped down the garden path singing about the bees (no doubt, he had never seen so many), before introducing himself to a group of teenage girls enjoying a drawing lesson.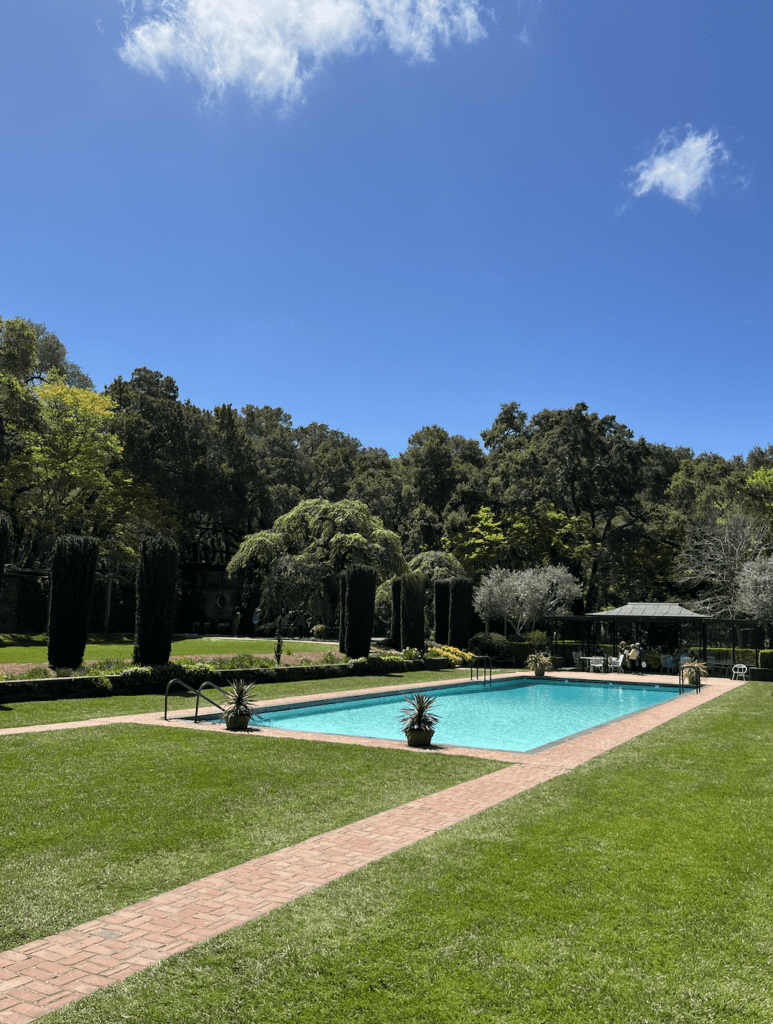 For those exploring the gardens at a more leisurely pace, it's worth a look inside the historic home. Built in 1917, it feels like a journey back in time. Visitors are welcome to take a self guided tour through the libraries, foyers, ballrooms and even the servants' quarters. It was the estate's later owners, the Roth family, who added outdoor elements like the swimming pool.
The gardens, set over 16 acres, are open every day from 10 a.m. to 5 p.m., but members are invited to visit an hour early during the spring. Young visitors aged 5 and up are invited to enroll in summer programs dedicated to photography, nature immersion and more. Families can explore the grounds of Filoli with a fun five-senses scavenger hunt and a self-guided kid-friendly tour. Watch for Filoli Gardens upcoming events in our Events Calendar.
images: Christina Farr