The 2nd Annual Sonoma Epicurean weekend was an incredible success for the V Foundation for Cancer Research, raising more than $4.2 million. From March 9 to 12, guests were able to treat themselves to a series of unforgettable experiences in renowned wine country – all for a good cause. The event featured award-winning chefs, local artisans, and world-class vintners.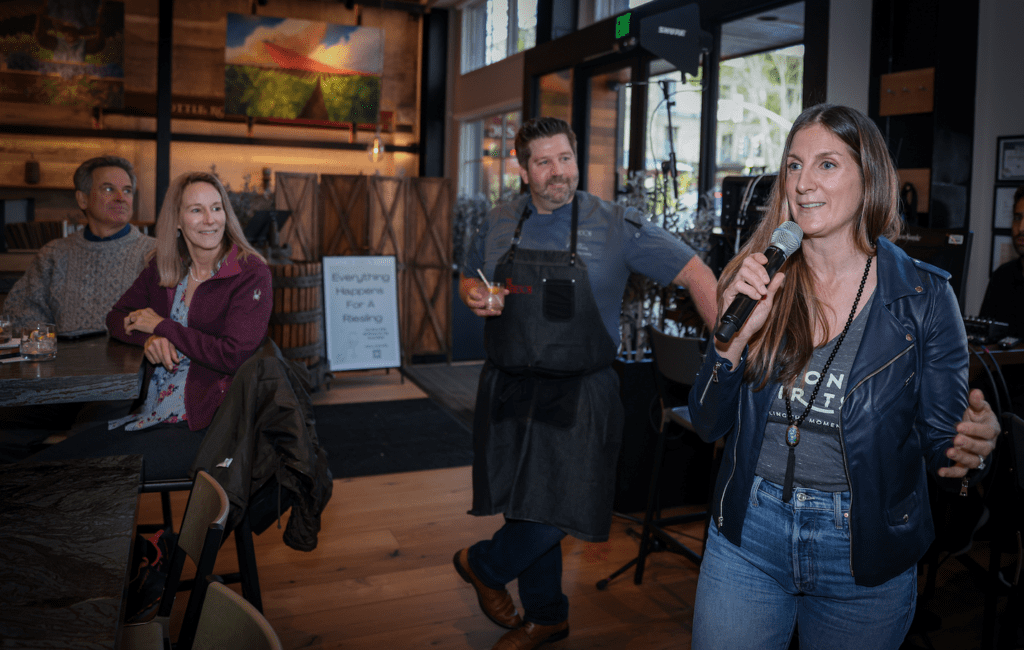 Guests also had unique opportunities to meet some of the scientists the foundation is supporting.
The V Foundation was founded by NC State basketball coach Jim Valvano and ESPN to help find novel ways to treat cancer. Since 1993, the foundation has awarded over $310 million to scientists around the country to support cutting-edge cancer research.
"The V Foundation funds outstanding cancer research and researchers," said Susanna Greer, Ph.D., Chief Scientific Officer at the V Foundation. "Our funding model pairs intense competition with our goal to fund high-risk, high-reward research during the most challenging points in a researcher's career."
An Unforgettable Weekend
The event kicked off last Thursday with the Epicurean Winery Dinners, which spotlighted world-class chefs like Charlie Palmer of Dry Creek Kitchen and Hotel Healdsburg, Dustin Valette of Valette and The Matheson and Thomas Bellec from Bricoleur Vineyards.
These menus were paired with exceptional wines from Sonoma County vintners.
Friday featured the Artisan Series, during which guests enjoyed fully immersive experiences, such as Taste of Healdsburg at The Madrona, Through Your Lens at Aperture Cellars and From Field to Table with Charlie Palmer.
Later, everyone made their way to the Epic Party held at Mayacama Golf Club, where winemakers shared their best vintages accompanied by live music and cuisine from renowned chefs, including Mayacama Estate's Chef Robert Leva and Pastry Chef Ryan Wells.
That night there was also a barrel auction, featuring Whitney and Cameron Fisher of Fisher Vineyards, Bettina Sichel of Laurel Glen Vineyard, and Prema Kerollis Behan of Three Sticks Winery.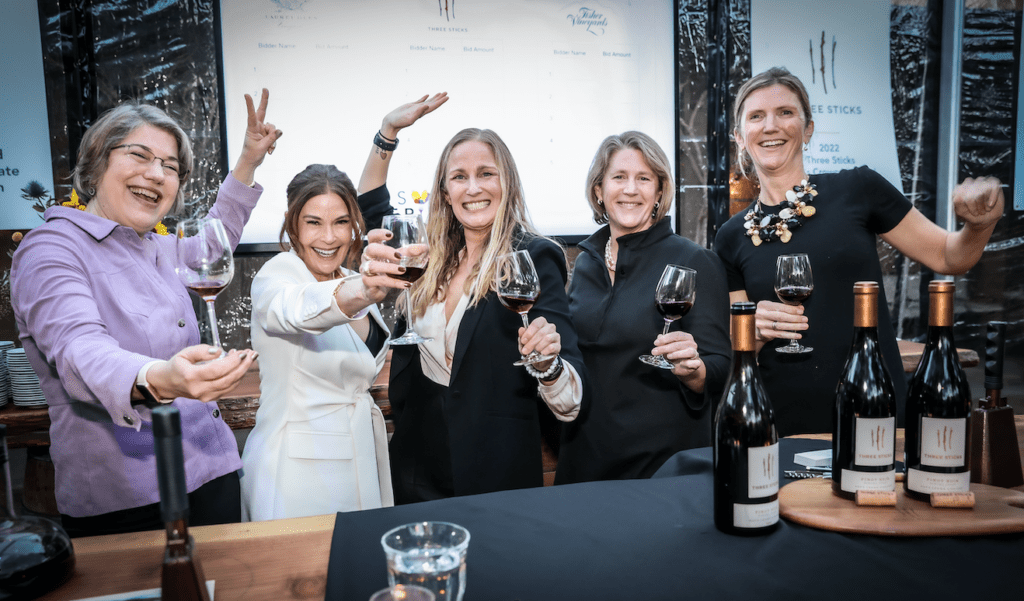 Saturday started with the Cancer Moonshot Breakfast and EpiCUREean Symposium, during which researchers and guests discussed how tumor's acquire therapeutic resistance and how we can overcome it.
The Epic Feast and Gala Auction at Montage Healdsburg was the weekend's highlight.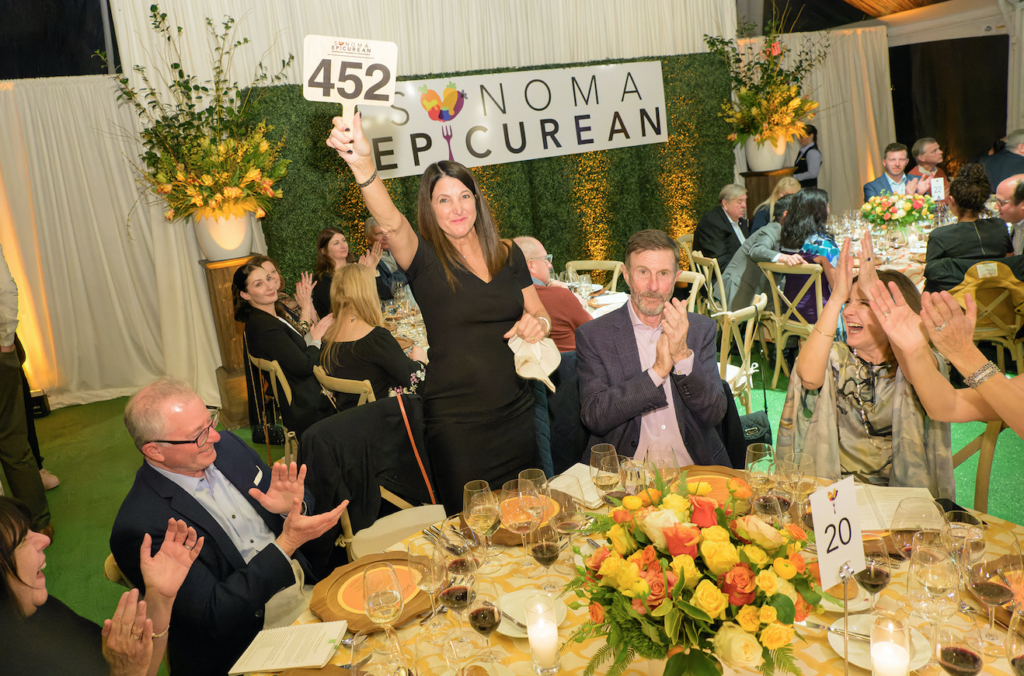 The event was hosted by Super Bowl-winning quarterback Russell Wilson and Grammy Award-winning singer/songwriter, Ciara.
Emmy award-winning radio and TV personality Liam Mayclem auctioneered.
The Fund-a-Need kicked off with the story of Hoff's daughter, Ella, and her journey with cancer. Later, NASCAR legend Jeff Gordon announced his Jeff Gordon Children's Foundation (JGCF), which is partnering with V Foundation, providing a $1.5 million pledge to co-fund three pediatric cancer grants.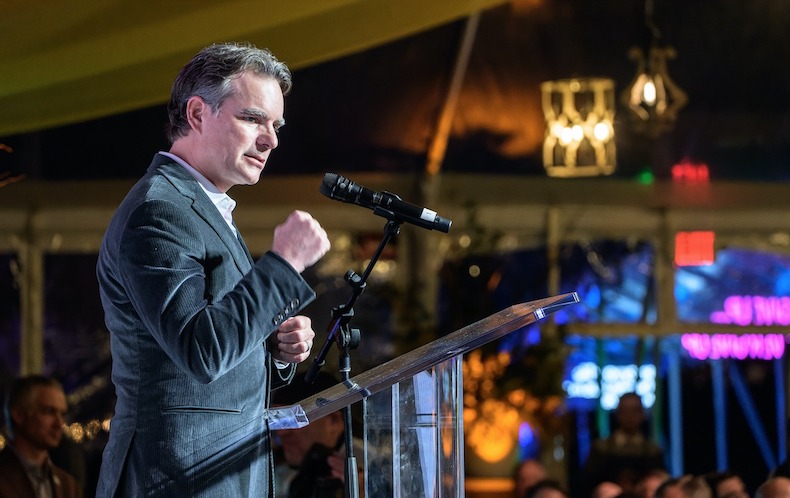 "I've learned from my years in auto racing that the way you go and attack a problem, and solve that problem, is to do it as a team," said Gordon. "We believe our collaboration with the V Foundation has the power to truly catapult discoveries in the treatment of childhood cancer."
The 3rd Annual Sonoma Epicurean weekend will take place March 20-24, 2024.