Rosewood hotel group is known for its 'sense of place' hospitality. No two hotels within its 30 hotel portfolio are the same. Each is a fitting reflection of its location, right down to the house cars featured at every stunning property. At Rosewood Sand Hill, in the heart of California's tech-forward Silicon Valley, 'sense of place' is well-illustrated in the resort's exclusive partnership with Lucid Air vehicles—the preeminent luxury electric vehicle brand that sets a new standard within its industry.
Lucid's mission is to inspire the adoption of sustainable energy by creating advanced technologies and the most captivating luxury electric vehicles centered around the human experience. The company's first car, Lucid Air, is sleek, stylish, and oh so powerful, featuring an official EPA estimated 516 miles of range. The opportunity to pilot one of these beauties is alone worth a stay at the five star luxury resort.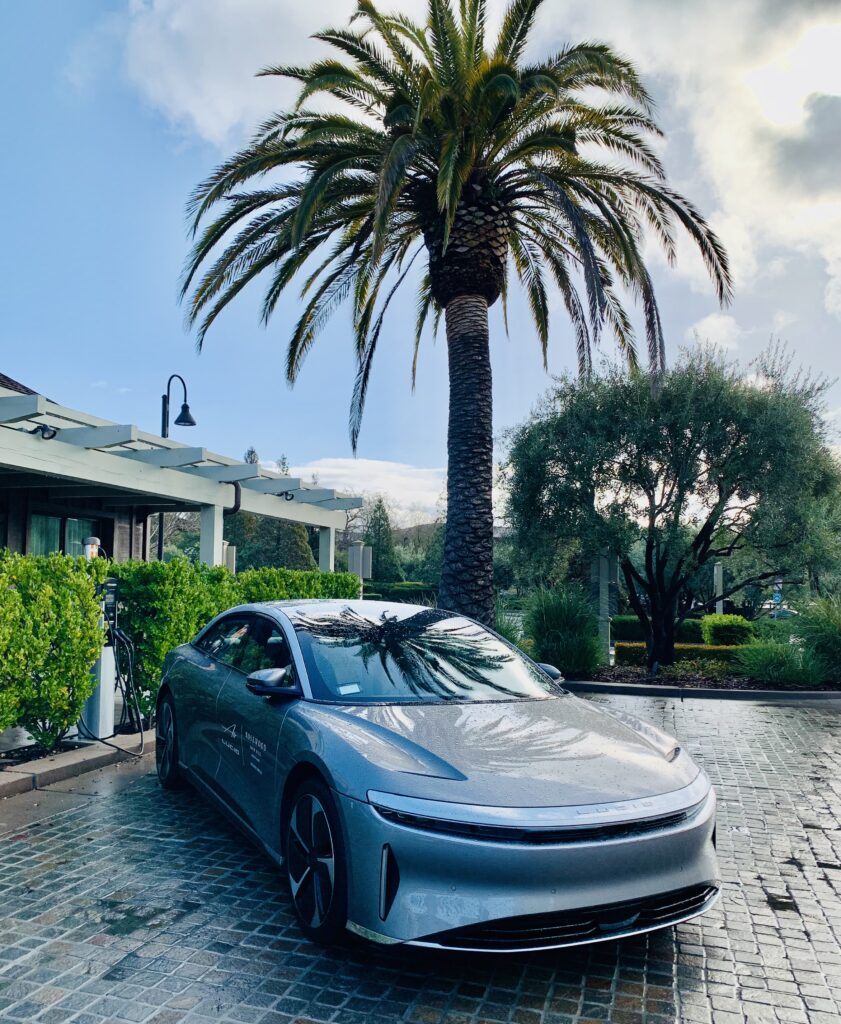 This partnership marks the first time Lucid Air has provided house vehicles to a hotel property. Rosewood Sand Hill guests are provided the unique and complimentary opportunity to drive one of the resort's two Lucid Air Touring vehicles, each of which offers more power and greater range than any other car in its category. (Over the duration of the partnership, Lucid will provide various trims from the Air lineup.) Guests can enjoy a morning or afternoon of tour of nearby Skyline Boulevard with its many scenic South Bay overlooks, or perhaps a simple drive down the road for some Stanford Shopping Center browsing is enough to fully experience the state-of-the-art luxury sedan and its incredible horsepower and ultra-smooth ride. Alternatively, guests can relax as passengers in the car's exceedingly spacious backseat as Rosewood Sand Hill staff chauffeur to a particular destination.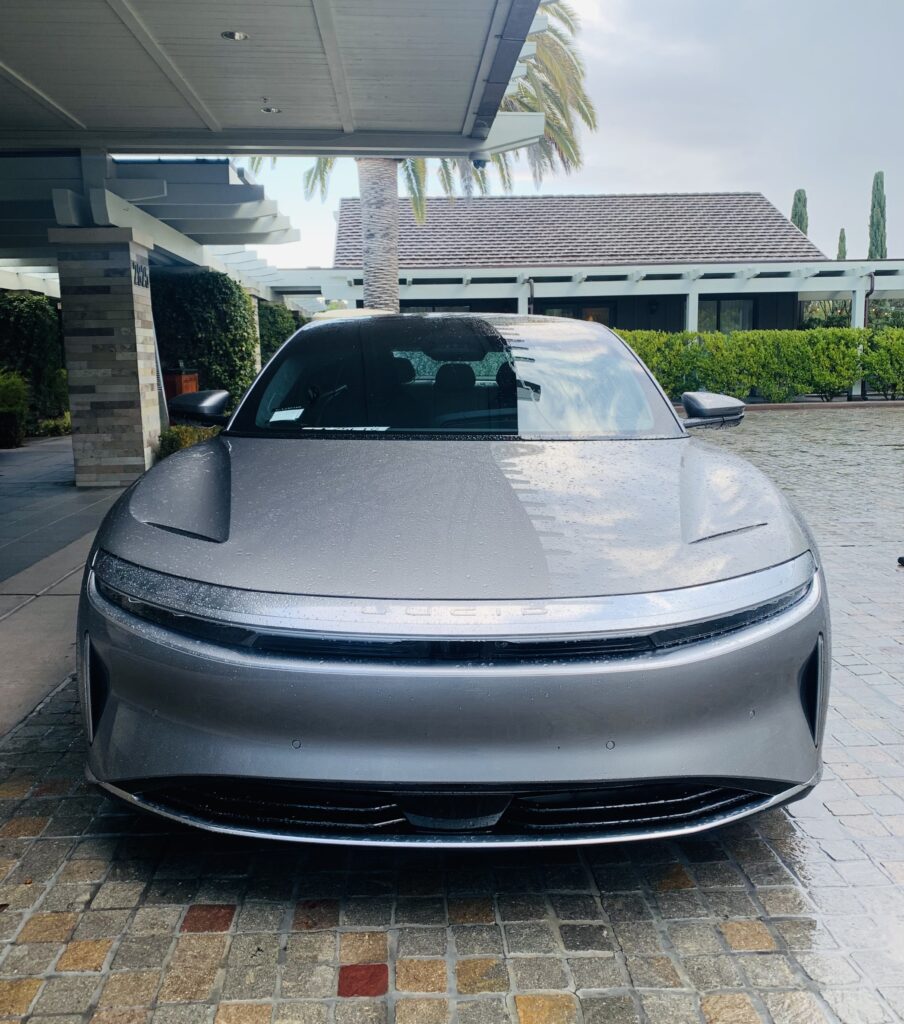 "Sustainable travel without sacrificing style or comfort has increasingly become an important must-have for our guests as they explore Northern California," said Philip Meyer, managing director of Rosewood Sand Hill. "Lucid's California-inspired design along with incredible horsepower and unrivaled range make it the perfect choice for our property, and we are thrilled to be able to offer our guests this luxury amenity."
Guests who own their own Lucid vehicle will receive an exclusive Owner's package during their visit. that includes a $100 hotel credit, suite upgrades depending on availability, and a bottle of California-made wine.
With its welcoming hospitality, spacious guestrooms and suites, indulgent Sense Spa, gourmet Madera restaurant, fragrant gardens, and center stage swimming pool, Rosewood Sand Hill has long served as a desired destination for both locals and global travelers. With the addition of Lucid Air house cars, the resort—a favorite of visiting VCs and tech industry entrepreneurs—provides yet another reason to relax in the style and beauty of its 16 acres overlooking the stunning Santa Cruz Mountains.