Drink the product, know our story.
February 1 is approaching, and Black History Month 2023 is about to kick off. It is a time to raise awareness of the past, present, and future contributions and sacrifices of Black people in American history. It is a time for African Americans and allies to celebrate strides toward freedom and equality for all. 
But oftentimes the significance of Black History Month is diminished to hashtags, slogans, temporary declarations, and performative activism. Sometimes the line between appropriation and appreciation is a thin one, but you, the reader, will learn about the individuals behind these wine and spirit brands and be inspired to take genuine action. For example, Black-owned brands are looking for a "long finish" from wine aficionados out there in terms of patronage and support. Celebrate Black History beyond March 1 by getting to know these brands. 
Black Irish by Mariah Carey
Taking inspiration from her Black and Irish heritage as well as her love of Irish cream, Mariah Carey sought out to create something that would encapsulate her holiday spirit and feelings of love, laughter, and warmth, just like her perennial hit "All I Want for Christmas Is You"—but all year long. Black Irish is an Irish cream liqueur is dedicated to delivering a taste of celebration in every sip.
"I believe it is important to lift others up by supporting their art, their craft, and encouraging them to follow their passions, and for me, that includes BIPOC and female-owned brands." 

– Mariah Carey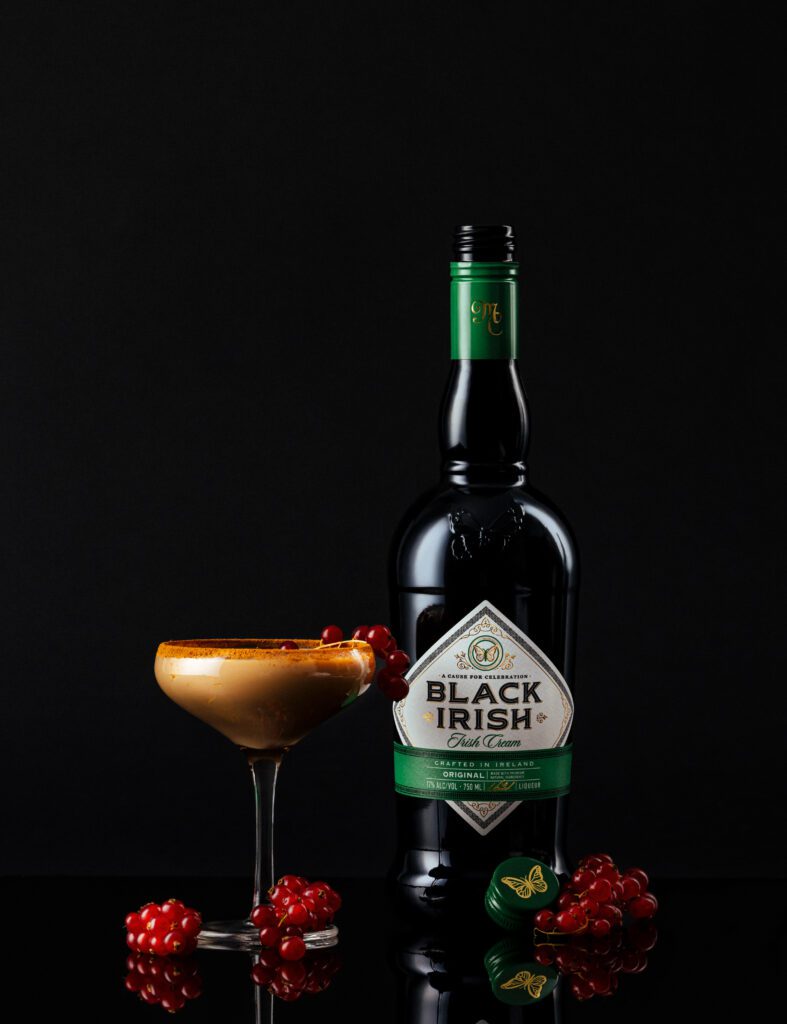 Crafted in Ireland with a focus on superior taste and quality, Black Irish is a luxurious Irish cream liqueur that offers a modern twist on a holiday classic. Working closely with the Irish Whiskey Association and some of the finest craftsmen in the world, Black Irish is made exclusively with premium ingredients, ensuring authentic and delicious Irish cream in every bottle. As long as there's Black Irish, there will always be A Cause for Celebration!
La Fête Wine Company by Donae Burston
La Fête Wine Company is the luxury lifestyle wine company behind La Fête du Rosé and La Fête du Blanc. After 20 years in the wine and spirits industry, Donae Burston set out to break tradition and convention by reimagining the luxury wine drinker and revitalizing the category. Since its inception, the company has donated a portion of the proceeds from every bottle sold to various programs that send underrepresented youth on unique travel experiences and to organizations focused on creating opportunities for the BIPOC community in the wine and spirits industry. 
"First and foremost, because Black-owned brands and producers are making some amazing wines. Buying and supporting Black-owned wine brands should not be charity, nor should it be made to seem as if Black-owned and quality are mutually exclusive. Just like how consumers will seek out French wines, natural wines, Greek wines, etc., Black-owned wine brands should be given that same level of support and intention of discovery. And from an economic standpoint, many Black-owned wine brands are small businesses; supporting both Black-owned small business, and small businesses overall, continues to support the driving force behind the American economy." 

– Donae Burston
Throughout his career, Donae found that, in general, the wine industry did not embrace the multicultural consumer. He wanted to create a quality product inspired by his zest for life and travel. He focused on catering to the overlooked margin, particularly when it came to rosé. With a commitment to creating an authentic and exceptional St. Tropez rosé and breaking tradition and convention by reimagining the luxury wine drinker and energizing the category, La Fête du Rosé—a brand that speaks to all demographics—was born in the summer of 2019. The name "La Fête" translates to "the rosé party," one to which everyone is invited. 
Black Excellence Wine Company by Jamishia Ramsey 
Born and raised in West Oakland, CA—the home of the Black Panther Party and the backyard of the Napa Valley Wine Country—Jamishia Ramsey became a winemaker in 2021. She became interested in wine when she noticed how it can bring a room together and how it represents class and elegance. 
"My city and the wine industry have changed, and now has much more diversity and so many different cultures. Black Excellence Wine Company is a brand that everyone can enjoy. However, it was also created for the culture, meaning us. As African Americans, we can have an exquisite brand to celebrate. So many people like me are changing the game; Black winemakers are making a breakthrough. Black Excellence Wine Co.'s mission is and will always be a taste of excellence." 

– Jamishia Ramsey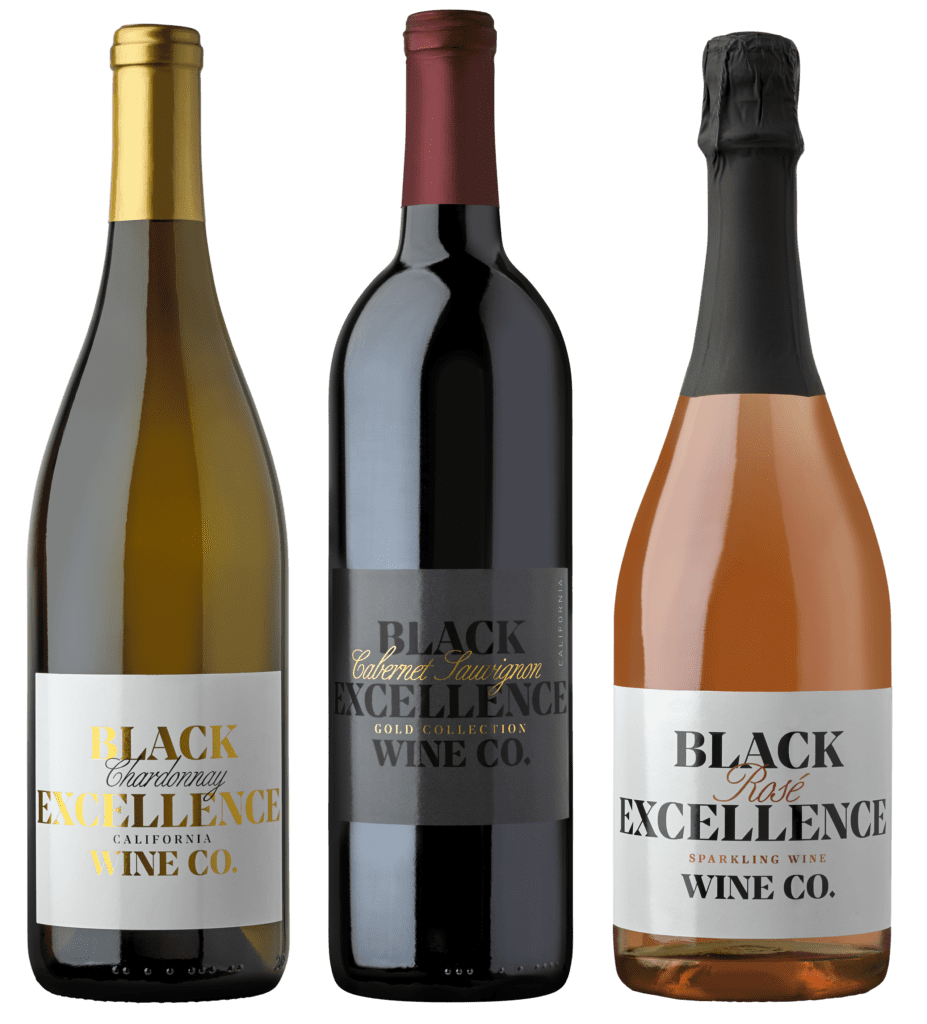 She decided to create a wine brand that represents just that: class and elegance. Ramsey felt that, coming from where she grew up, most people don't think about a future in the wine industry, so she decided to change that. 
Eighty- One by Terrell Owens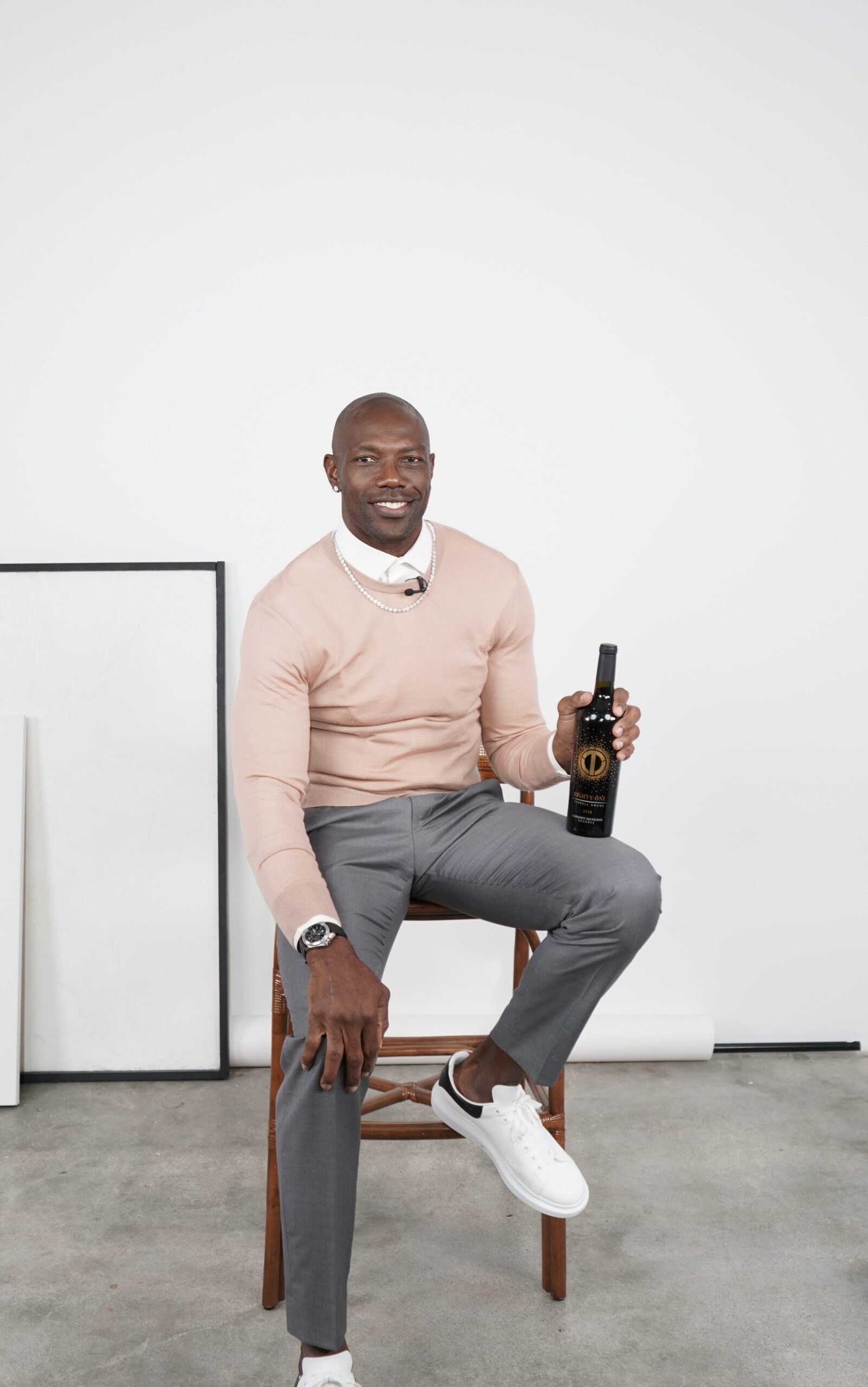 Pro Football Hall of Famer, host, and entrepreneur, Terrell Owens is a man on a mission. Owens is credited as one of the most exciting and electrifying players to ever play the game. Terrell has garnered countless awards and accolades for his work and was inducted in the 2018 Pro Football Hall of Fame class. 
"I feel that consumers should support Black wine because we can produce a product equivalent, if not better than, other wine brands in the marketplace that are marketed and/or branded by a popular name or entity just to sell the product. A lot of things we use on an everyday basis today were created/invented by people of color. So, let's drink a glass of wine to that."      

– Terrell Owens
His latest wine release, the 2018 HOF Edition Reserve Cabernet Sauvignon, is a celebration of this achievement. As a wine enthusiast, Terrell wanted to produce a wine and dedicate it to all his wonderful fans throughout the years and craft an experience to excite both sports fans and wine lovers alike.