Sometimes you don't have to travel far at all to find a further flung nook. And sometimes you don't have to stay in a 5-star hotel for top-of-class service. Proving that, these glorious homes in the wine country, veritable micro-resorts replete with amenities from private chefs to yoga teachers to bespoke, rare vintage wine tastings, are impossibly luxurious, design-savvy, and swish. As a bonus, they provide unequaled access to the most exclusive aspects of Napa and Sonoma Valleys through their personalized concierge services either off-site or within the haven of the home. Rent them all in 2023, then decide which you love the best. Ideal for family reunions, girlfriends' getaways, company retreats, or honeymooners who want an estate all their own, these sought-after retreats won't disappoint. 
Sometimes you don't have to travel far at all to find a further flung nook. And sometimes you don't have to stay in a 5-star hotel for top-of-class service.
Calistoga Hideout, Calistoga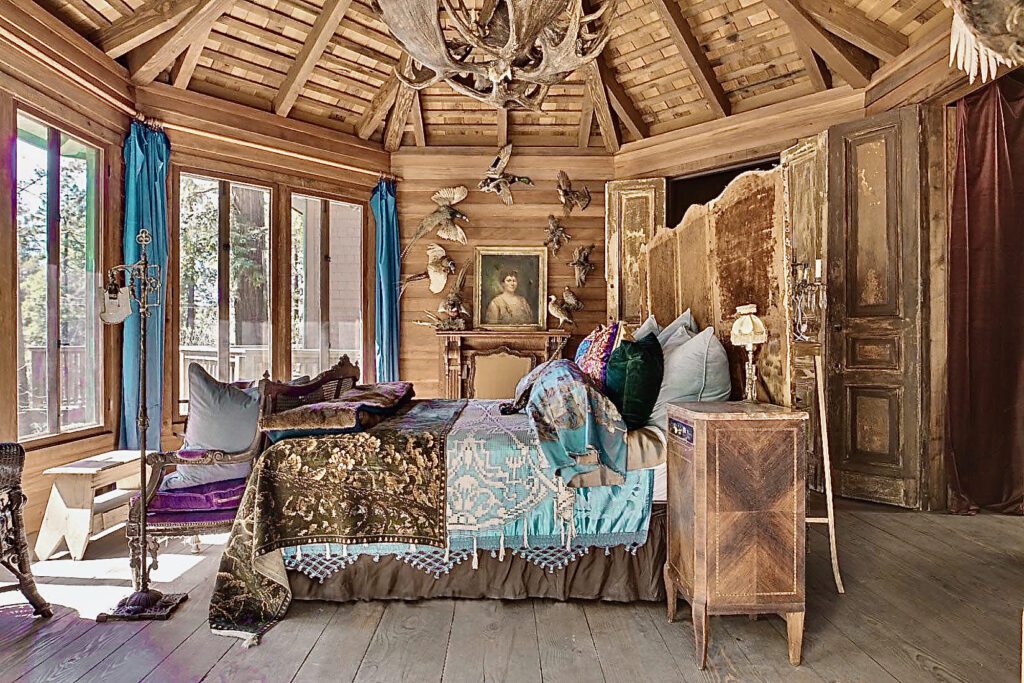 Channeling the rustic resplendence of the great Adirondack lodges beloved by the Rockefellers, Vanderbilts, Whitneys, and Rothschilds, this romantic domicile is both an ode to the past and an homage to nature. Surrounded by majestic redwoods and lording over a burbling brook, it feels as secluded as a cabin in the woods, yet lies only 12 minutes from the characteristic spa town of Calistoga. On 10 acres atop a ridge that bestrides Napa and Sonoma Valleys, the whimsical—even eccentric—décor conjures the nostalgic elegance of former times. 
Each of its cannily appointed historic-yet-opulent bedrooms boasts private baths. A delightful pastiche of antiques, as well as reclaimed and repurposed items from art to textiles, the décor captures your attention. Design features of note include the soaring, 26-foot-high, redwood-flanked Grand Room, three 16-foot slab dining tables placed indoors and out, and a 75-foot deck cantilevered to hover over Humbug Creek. With the tranquility of the outdoors at the forefront of your stay, you'll also be gratified by the modern conveniences: a chef's kitchen with a commercial range, a movie theater with a 12-foot-wide screen, a state-of-the-art jacuzzi jazzed up with a variety of custom jetpacks, and a wine bar that features the estate's private 250-bottle wine library.
St. Helena French Farmhouse, St. Helena
Like renting a small village in Provence, this stunning property can accommodate 24. It vaunts a variety bedrooms. The main farmhouse, an extravaganza of Avignon chic,  features five bedrooms with ensuite bathrooms. An adjacent guest house sleeps six with its bedrooms and baths; and, an owner's residence, set 1,000 feet below, holds several bedrooms, a living room, conference space, and demonstration kitchen. 
Seductively remote and sporting a 60-foot solar-heated infinity pool, this grand estate in Sonoma County occupies a one-mile lane atop the renowned Spring Mountain Appellation. All the while, it exudes an enthrallingly bucolic South of France ambiance with NoCal sophistication. Its array of rich fabrics and hand-embroidered linens—assiduously air dried by staff as might be done in Cassis near the lavender fields—maintains the cosseting mood already felt by guests as they relax in the immense media room, take cooking classes in the cutting-edge kitchen, or gad about in the wildlife-rife, 75-acre nature preserve that envelops the compound. 
Guests can partake of the fragrant herb and flower garden, enjoy fire pits, and easily be conveyed to prime locations in Napa and Sonoma by the retreat's stellar connections to elite transportation services—though they may just want to stay at home and let the concierge arrange memorable tastings and entertainment. 
The Kenwood Lodge, Kenwood
At the nucleus of the Sonoma Valley Appellation, minutes from key wineries, such as Chateau St Jean, Landmark, Kenwood, and Kunde, this just-renovated, eco-conscious, green villa is tucked away in a sheltered section on the verges of Kenwood, one of the world's most evocative wine villages. Girded by vineyards, the splendid, 4,500-square foot, multi-bedroom home with ensuite bathrooms features expansive bi-folding glass walls which fuse indoors with outdoors and vice versa. Reclaimed materials juxtapose with high-tech amenities for a cozily elegant aura, while global Art Deco and handpicked French antiques keep the mood refined and infinitely glamorous. 
A massive fireplace anchors the great room and its 20-foot ceiling, while an outdoor fire pit, positioned beneath a 120-foot fir tree, beckons for evenings en plein air in the side yard. Groups love the sunroom's widescreen television, surround sound, and 10-foot (beer, wine, or cocktails) bar, which provides 250-bottle, temperature-controlled refrigeration. The inviting outdoor space encompasses a beguiling swimming pool with waterfall, a hot tub large enough for eight people, a bocce ball court, and dining and lounging nooks.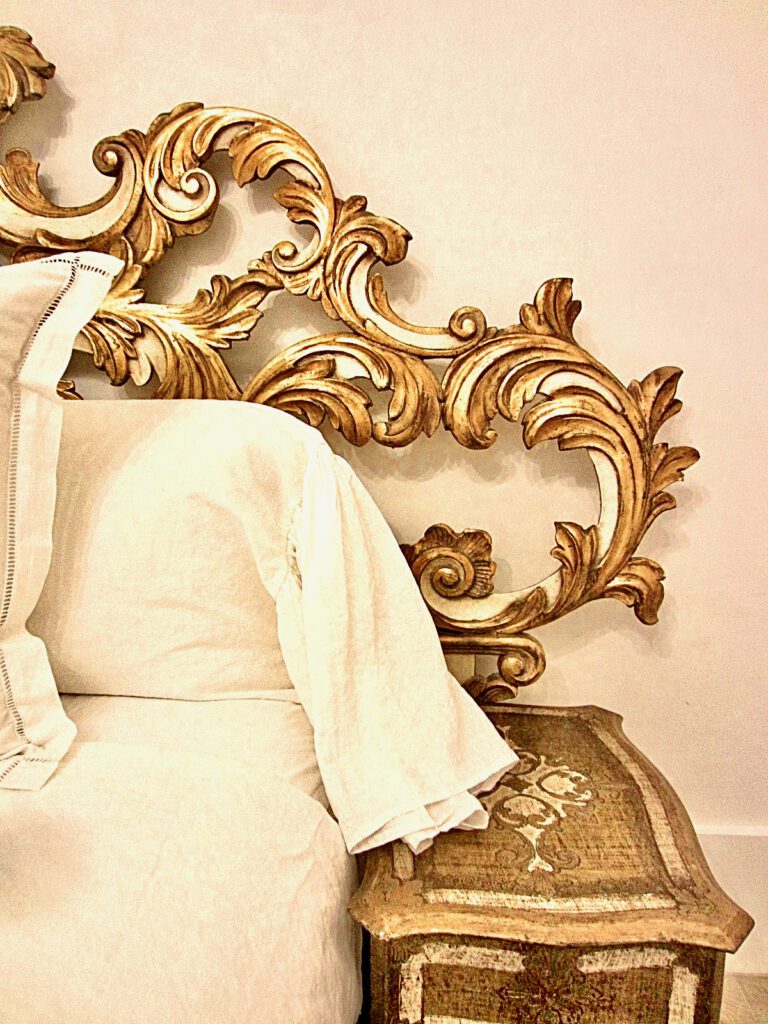 Within, glittery chandeliers and creatively used architectural treasures add glamor in every room. An abundance of textures delights guests. Take advantage of the villa's add-on options for chefs, wine tastings, pre-arrival shopping, and wine country activities. 
Sidebar  
Dedicated to offering guests "access to the inaccessible," these three villas tempt with customized additional services from a team of deeply entrenched viticulture experts, local specialists from chefs to sommeliers. Their essential concierge service ensures 24-hour access to fixers and planners who can hew out itineraries that might include private chefs on site, private events at local wine estates or in galleries or boutiques, winemakers for vintner dinners, VIP personalized wine touring, cooking classes, wine education, team building activities, hot balloon rides, guided hikes or bike rides, yoga or fitness classes, pre-stocking of the refrigerator, housekeeping, or transportation with trusted sources.
For more information on villa rental go to BlairSpangler.com