Casual elegance at the Four Seasons in Calistoga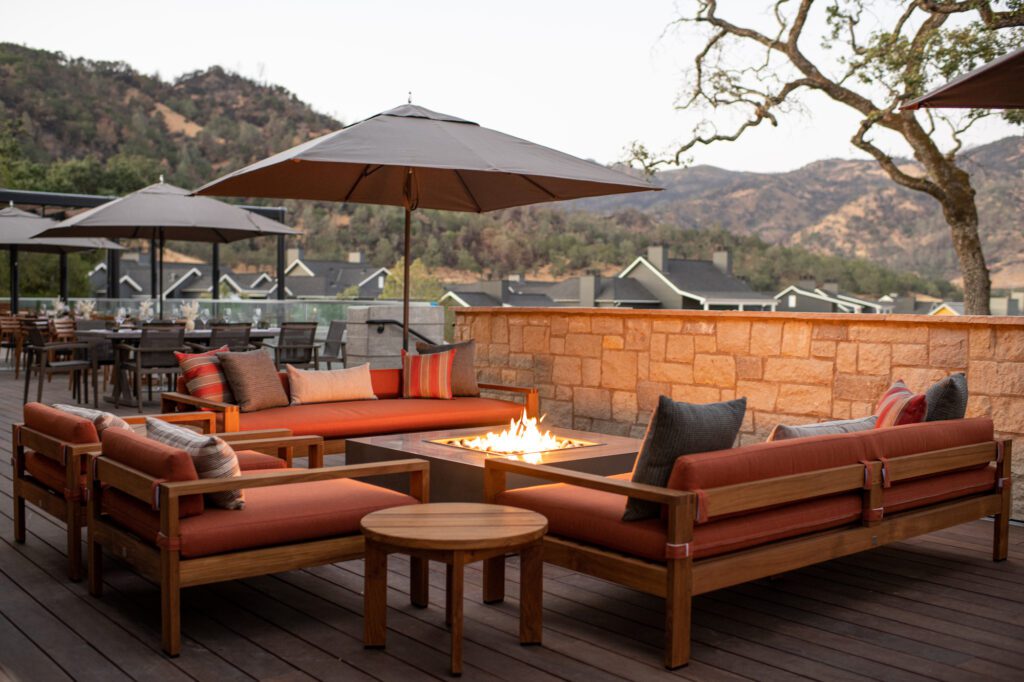 Perched above the ornamental pools across from the hotel reception at Four Seasons Napa Valley, TRUSS is now in its second year presenting a Napa-inspired take on American classics. A lively addition to the wine country dining scene, during visits on two recent evenings, the fireplace was inviting and the atmosphere was animated. The word has spread and destination dining is also attracting a local crowd to the Four Seasons at 400 Silverado Trail North in Calistoga.
Related — Vineyard Vibrancy: Four Seasons Resort and Residences Napa Valley
Related — The Awesome Aura of Auro at Four Seasons Napa Valley
The menu at TRUSS is more casual than at the adjacent Auro dining room, nonetheless Executive Chef Rogelio Garcia and Sommelier Derek Stevenson are at the helm of both restaurants.    
An indoor-outdoor design complete with fire pits means that in all seasons, TRUSS is the heart of the resort in a living room-style space thoughtfully designed by EDG, an award-winning hospitality firm. Mother Nature takes care of the signature Napa Valley views—you can't beat Palisades Mountains and Calistoga vineyards from sunup to sundown.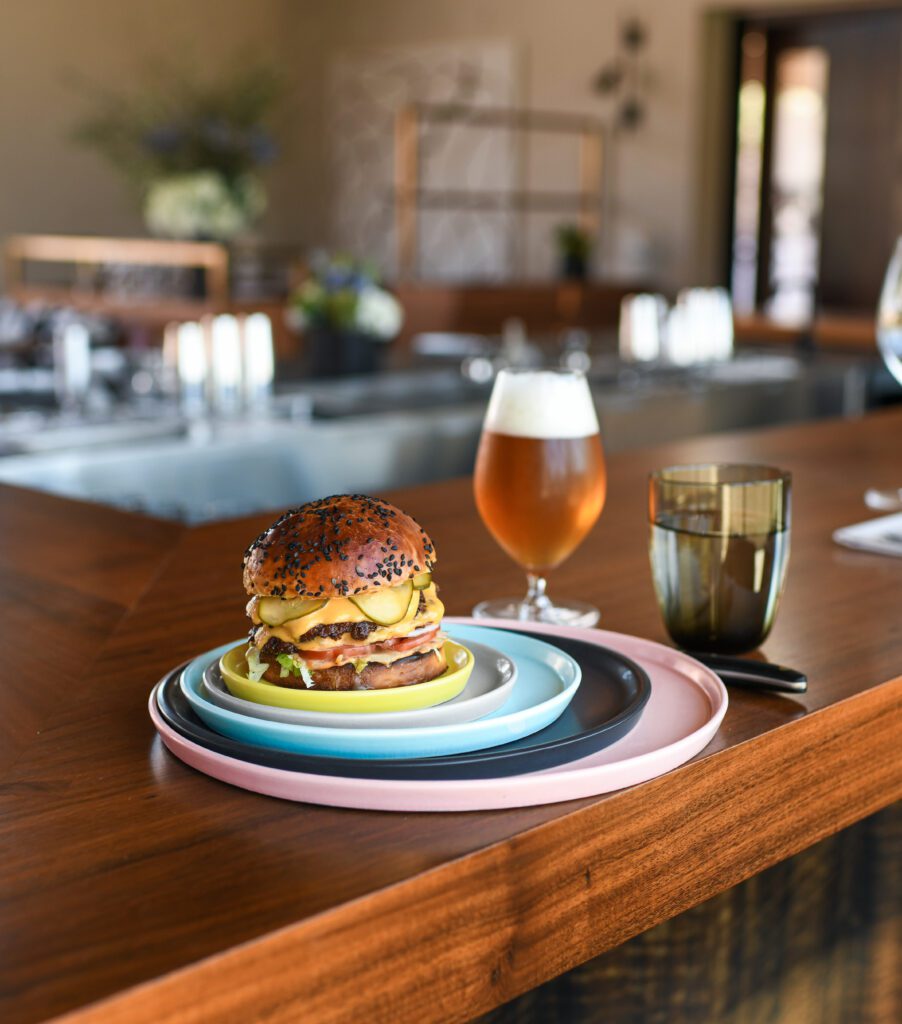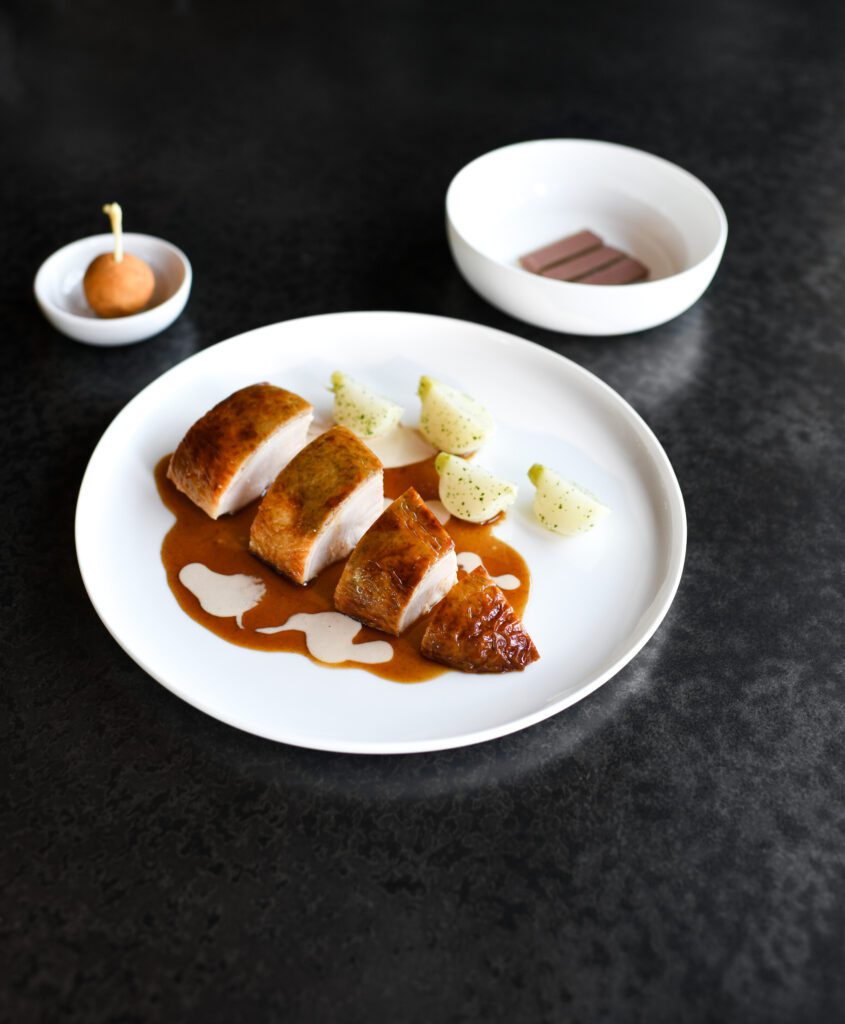 Of course, TRUSS is convenient for guests and residents of the 85-room property plus villas, serving breakfast from 6:30 a.m. right through daily lunch and dinner service. A hot breakfast of smoked salmon, French toast, classic omelette, or blue corn chilaquiles with sunny side up eggs salsa verde, avocado, and queso fresco—accompanied by a bit of atmospheric fog while the day warms up—is a good way to begin a chilly Napa morning. A further tribute to place comes in the form of Calistoga Coffee Company, a full bodied Ethiopian single origin, locally roasted.    
Do lunch on the spacious terrace. Regulars know all about the yummy tavern pizzas with cracker thin crust. Alternatively, wild mushroom bucatini is hard to resist but for those who can, there's a Calistoga Bowl with Koshihikari rice, yellow fin tuna, and California avocado. The house cheeseburger is a winner in winter (or anytime) and there are truffle parmesan fries because…of course there are.  
Nobody orders drinks at TRUSS without noticing the super fun "Barman's Libations" craft cocktail menu. Because I love the illustrated children's book by Eric Carle, my pick was The Very Hungry Caterpillar, prepared with St. George Terroir Gin and Ancho Reyes Liquor and garnished with a cucumber that amusingly evoked that famous literary insect. Those partial to vodka may go with A Drink With a View, while bourbon drinkers will be curious about The Devil Went Down to Georgia. A menu of tasty small bites and snacks is served from 3 p.m. to 5 p.m., so come early and enjoy seating on the sofa by the fireplace under the TRUSS vaulted ceilings.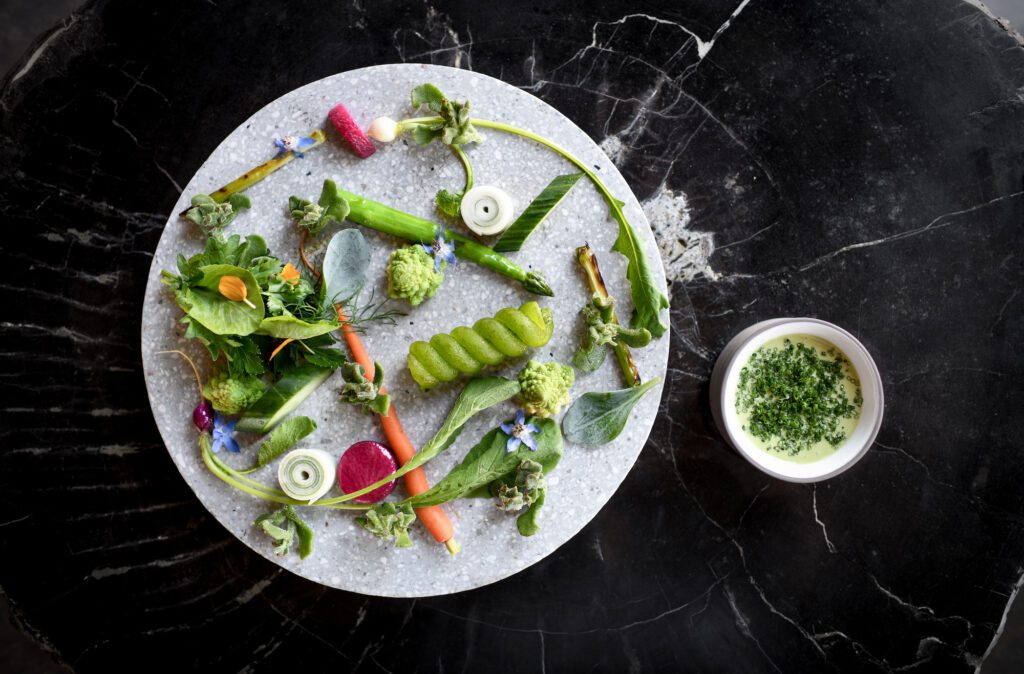 Certainly, you may wish to start by indulging in caviar with all the accoutrements. Dinner is served seven days a week from 5:30 p.m. to 9:30 p.m. By the way, don't even think about ordering the Australian Wagyu for dinner unless you've arrived hungrier than the very hungry caterpillar. A generous portion is about the size of Uluru Rock. For smaller appetites, Ora King salmon was a lovely choice, likewise the flavorful roasted chicken. 
fourseasons.com/napavalley/dining/restaurants/truss