This year's Sonoma Valley Authors Festival featured an influential array of authors and speakers.
Held at the Fairmont Sonoma Mission Inn & Spa from August 26 to 28, the sold-out event was limited to 400 guests who had the rare opportunity to immerse themselves in literature and new ideas.
Festival organizers were proud to have a broad range of topics this year beyond the general topics of fiction and nonfiction. Attendees and speakers included biographers, poets, geo-political specialists, a brain scientist, a women's health specialist, an astrophysicist, a humorist, a former Ukraine ambassador, and a climate scientist.
Joy of Learning
"Many festival attendees are life-long learners and we want them to walk away feeling not only informed but transformed," said festival co-founder Ginny Freeman. "These exceptional authors and remarkable thought leaders are truly changing the world." During the event, audience members were highly engaged, and speakers were impressed with the knowledge of attendees, the depth of their questions, and complete engagement of their presentations. "Due to the small size of the audience, participants become an intimate, cohesive group of friends by the time they leave," said Freeman.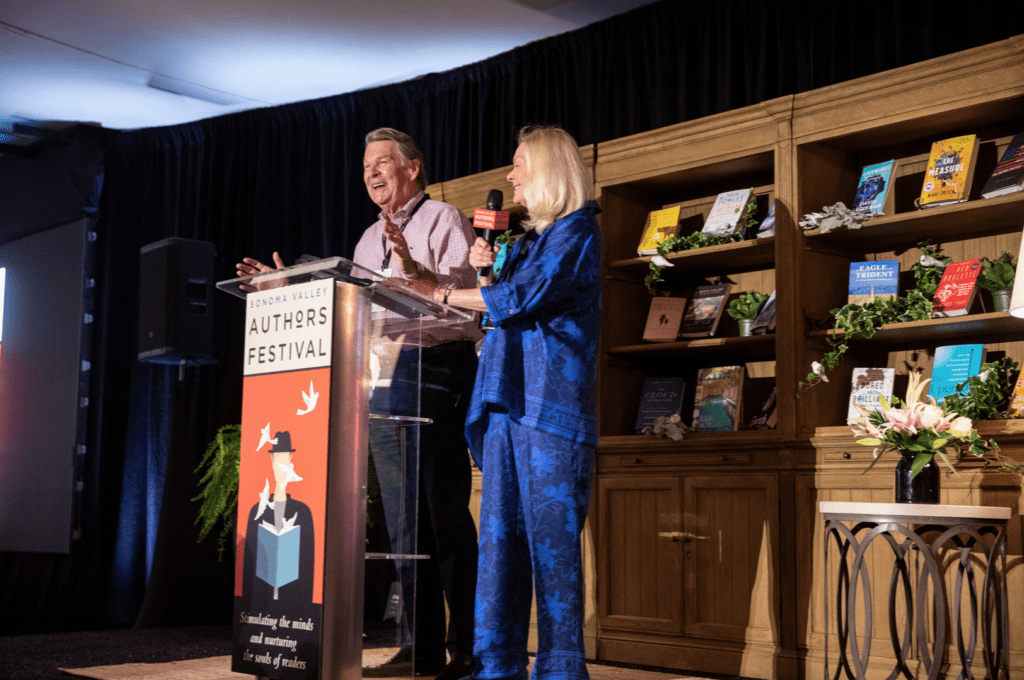 The festival is described as an "immersion" type of weekend. It begins with presentations after lunch on Friday, every hour until 5 pm. Saturday lectures are every hour from 9 am to 5 pm, and Sunday's lectures are from 9 am to 1 pm.
Later guests delighted in book signings, a fireside poetry reading from U.S. Poet Laureate Tracy K. Smith, and star-gazing with Alex Filippenko, astrophysicist and professor of astronomy at the University of California, Berkeley.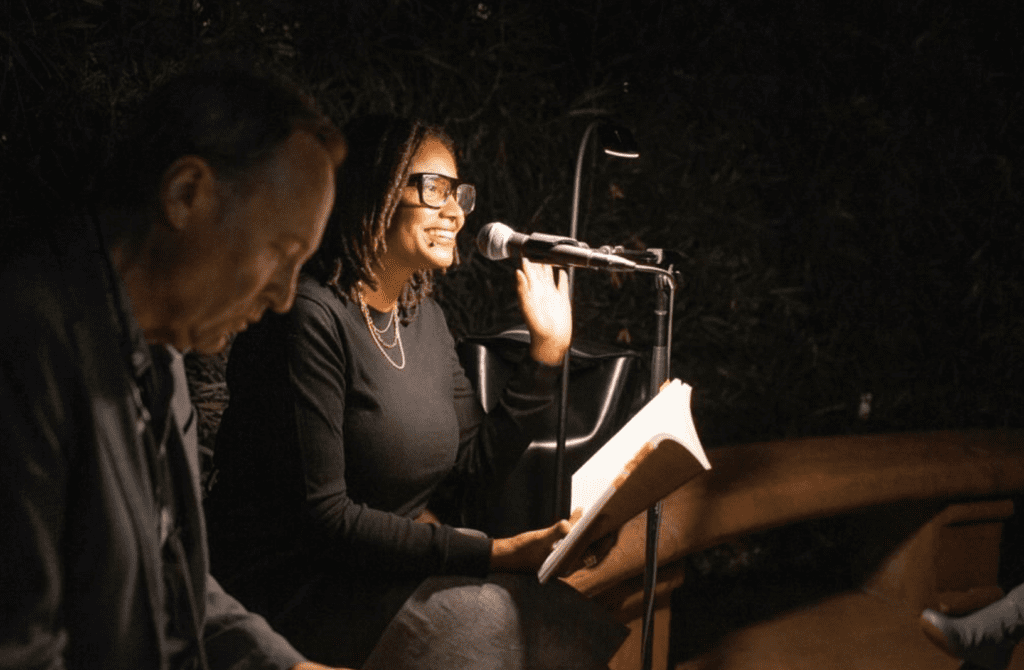 Dinner with the Authors in the Heart of Wine Country
Close to 225 attendees participated in their Author/Sponsor dinner on Friday night at the Sonoma Mission Inn. Authors' spouses and family joined for the evening.
"We always look forward to personally welcoming this festival every year as it's a great match for our resort," said Edward Roe, General Manager at Fairmont Sonoma Mission Inn & Spa. "Guests love visiting this Sonoma resort to meet some great authors, listen to poetry readings and sip local wine in an Adirondack chair in the shade of a tree amongst our 14 acres – while of course reading a book they just had signed by a visiting author."
Investing in the Community
The festival also hosted free special events for the Sonoma community. More than 850 people came to watch Authors on the Plaza on Saturday, August 27.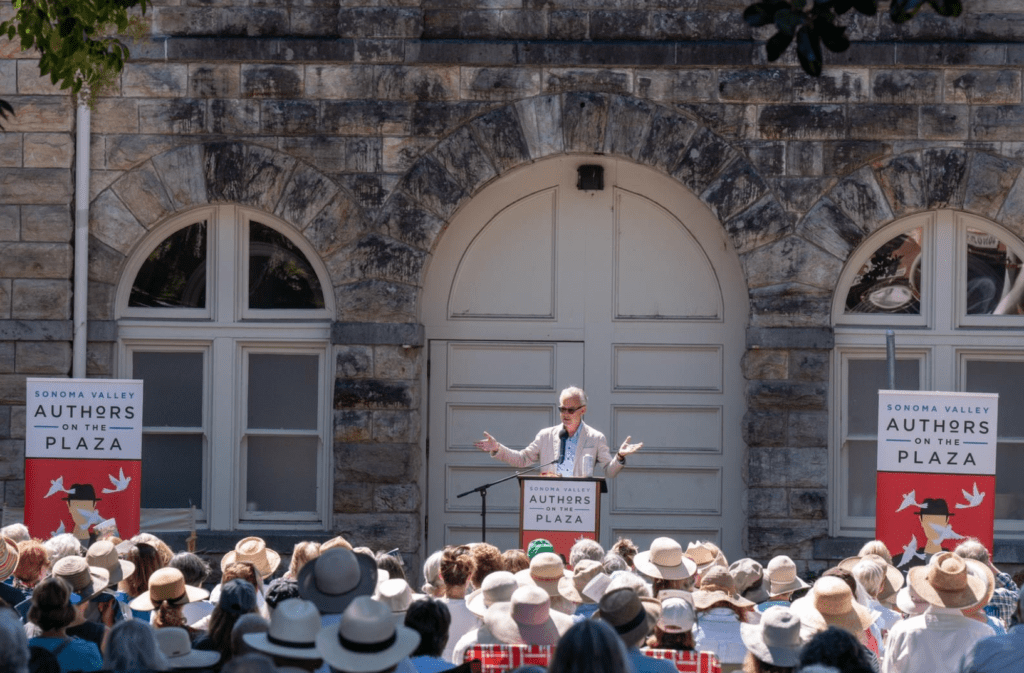 The event featured introductions by humorist Dave Barry, followed by author Amor Towles, who discussed his latest book, The Lincoln Highway. Mary Roach also discussed her newest book, Fuzz: When Nature Breaks the Law.
The Annual Students Day celebrated community and literacy with more than 2,700 students at Sonoma Valley High School. The event featured Tracey K. Smith, along with Dr. David Eagleman, Alex Filippenko, Chris Gardner and many others. Each year, the festival gives out around 4,000 books, written by the presenting authors, to students.
Virtual Festival
Keynote lectures, breakout sessions, and Students Day presentations were made available through the Virtual Festival at no cost to attendees, festival workers, and volunteers. For all others, it was priced at $59, and many received it as a gift from an attendee who wanted to share the experience. "With guidance from our tech-forward team at SPRITZ Marketing, we did a lot more promotion on social media and through other channels. The goal is to make our festival available to as many people as possible while covering its costs. We want everyone on the lifelong learning journey with us, and the Virtual is another avenue to include those who want to be," said Freeman.
Next year's Sonoma Valley Authors Festival is scheduled for April 28-30, 2023 at the Fairmont Sonoma Mission Inn. Passes and hotel rooms can be booked online at svauthorsfest.org Authors on the Plaza will be Saturday, April 29, from 5-7:30 pm.