Bentley motors hosted a personalized retreat that included test driving a fleet of new Bentayga EWB SUVs with a beautiful autumn harvest experience in Napa Valley's wine country. Even though I have been an owner of a 2007 Bentley Flying Spur for many years and attended many Bentley events at Monterey Car Week in Pebble Beach, I was curious to see how the new Bentayga performed. It was a genuinely remarkable, luxurious experience, and I was incredibly impressed by the cars' high performance and elegant features.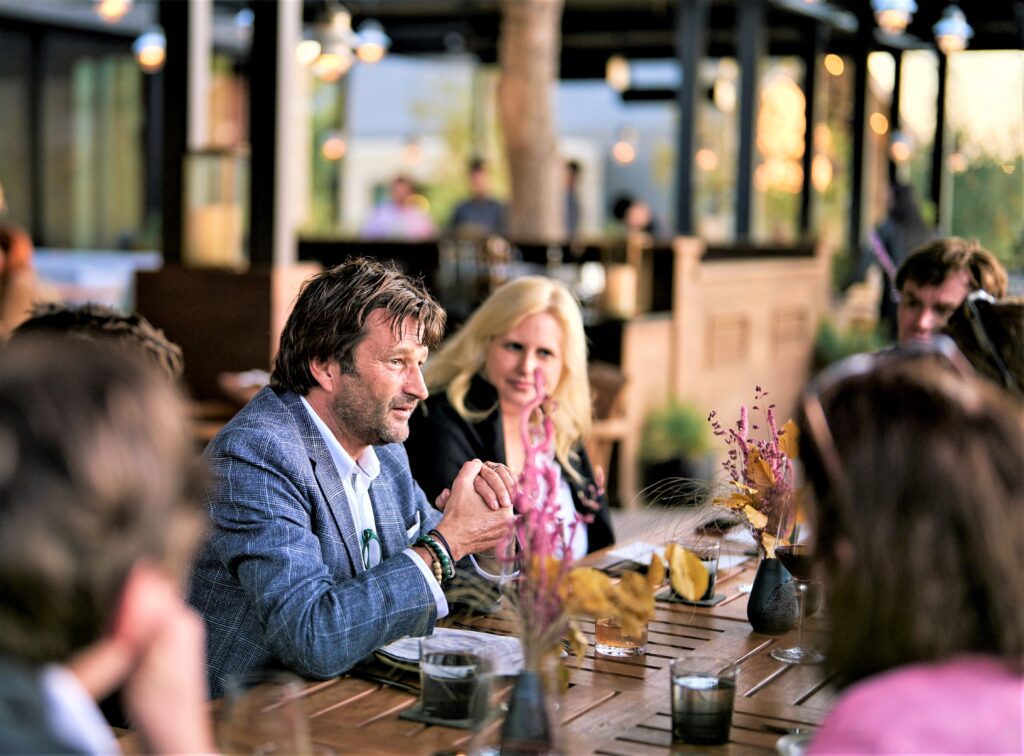 The trip began with a private luncheon at Sessions in The Presidio. The restaurant is known for the freshly grown, farm-to-table vegetables and fine estate wines from George Lucas' Skywalker Ranch. Lunch was followed by a Bentley test drive to the beautiful, newly opened Auberge Hotel at Stanly Ranch in Napa Valley. After checking in, we were introduced to the local mixologist, Jake Thomas, who gave us a private lesson on the art of crafting botanical libations in the vineyards. He is a Ph.D. candidate in physics at Stanford University and has been curating craft cocktails for over seven years. He's known for working with unique ingredients such as syrups, flavors, and garnishes from the plants harvested from the farm, forest, and orchards at the ranch and in Napa Valley.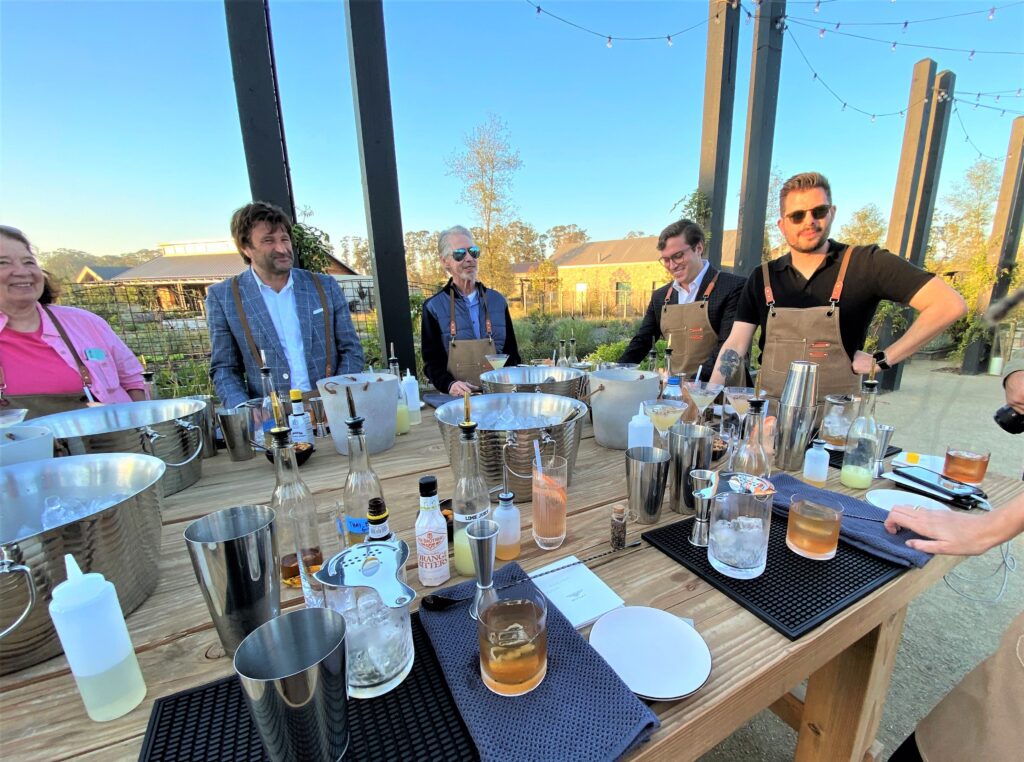 The Bentley team thought of everything. Before departing the following morning, we were treated to a private yoga session, complete with custom Bentley yoga mats to take home. 
The trip's highlight was the opportunity for intimate conversation over dinner with Bentley Motors' CEO of Americas, Christophe Georges, on the luxury travel market as it pertains to innovation in the luxury auto sector, specifically in the Bay Area. He spoke about Bentley's ongoing Beyond100 path to hybridization and electrification by 2026. A native of France, Georges seems an unlikely leader of a legendary British luxury car brand owned by a German company. However, he has been a great leader and marketer of Bentley for over 20 years, spearheading 21st-century technology and opening new markets by pioneering the make's dynamic Bentayga and bespoke Batur models.
The overnight stay at Stanley Ranch and the chauffeured trip back to San Francisco in a Bentley Bentayga EWB were both relaxing and luxurious, the car featuring reclining, airline-style seats in the rear. The driving experience included the three Bentayga EWB specifications. 
The new Bentayga EWB offers an interior environment unlike any other ultra-luxury SUV on the market. Far more than just a luxury SUV with an extended wheelbase, it is a showcase of advanced technology designed to enhance the sense of well-being for drivers and passengers. Every interaction with the cabin is enhanced, from seats that can proactively monitor and improve the comfort of their occupants to stunning lighting that combines the best of Bentley's craftsmanship and innovation. However, there is more to the new Bentayga EWB than a sublime passenger experience. Drivers may expect the effortless power that exemplifies every Bentley, underpinned by the latest chassis technology and digital connectivity.
With a wealth of innovative features that boost the comfort of its occupants, the Bentayga EWB Azure sets new standards in comfort. For rear seat passengers, it combines generous space with astonishing craft and design. For the driver, it pairs Bentley's latest powertrain technology with a cutting-edge chassis system and numerous driver assistance features to make daily driving effortless. The vehicle is as luxurious for the driver as it is for its passengers.
I know I keep saying it, but the Bentley Bentayga EWB truly is the best high-end SUV on the road. After this intimate and informative experience, I am now strongly considering upgrading to this luxurious motorcar.