Travel can be a life-changing experience. Paragon by Modern Adventure offers unique culinary, creative and cultural destinations. Consider California wine country – ancient redwoods, dramatic coastlines, lush hillsides, vineyards as far as the eye can see. It's simply magical. Join SingleThread's Kyle and Katina Connaughton and wine director Rusty Rastello on the visit of a lifetime. We interview Luis Vargas, the founder of Paragon and Modern Adventure to learn more about what guests can expect during their incredible visit to wine country.
HL: Are you excited to launch Paragon's California Wine Country Experience with SingleThread?
Luis Vargas: We are so thrilled! This exclusive experience takes places September 10-16, 2023 and is limited to only 10 guests. Our hosts in Wine Country are Kyle and Katina Connaughton, and sommelier Rusty Rastello, of three Michelin star SingleThread. This is an intimate week across Napa and Sonoma where travelers meet their community and friends. Even if you know the region well, this trip provides unparalleled access to the people and places that make it one of the world's premier food and wine destinations.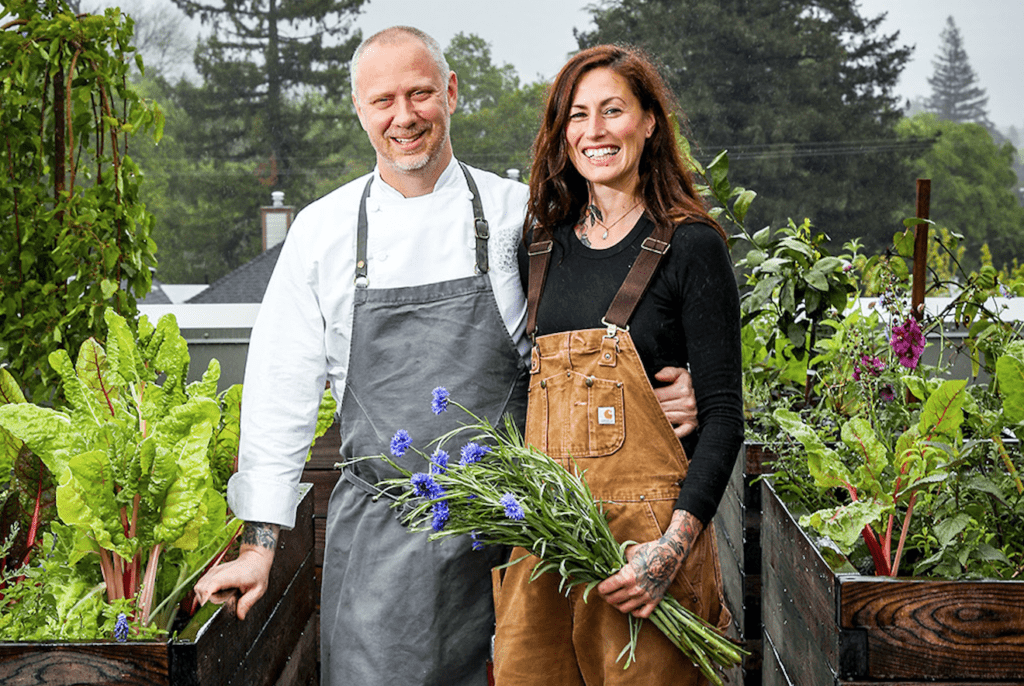 From meeting the owners and principals at iconic names like Harlan and Colgin, putting your hands in the earth at farms, to dining at SingleThread and The French Laundry, this trip is an expertly curated immersion into the magic of this place and the humans that bring it to life. Frankly, if you love food, wine, and access, this trip is mouth-watering and soul-stirring!
HL: What are some of the magical moments guests can expect?
Luis Vargas: There are so many moments, and we always say that it's the combination of the hi-fi and the lo-fi that allows us to connect to the zeitgeist of a place and its people. Obviously, having very special dining experiences and access at both SingleThread and The French Laundry are amazing.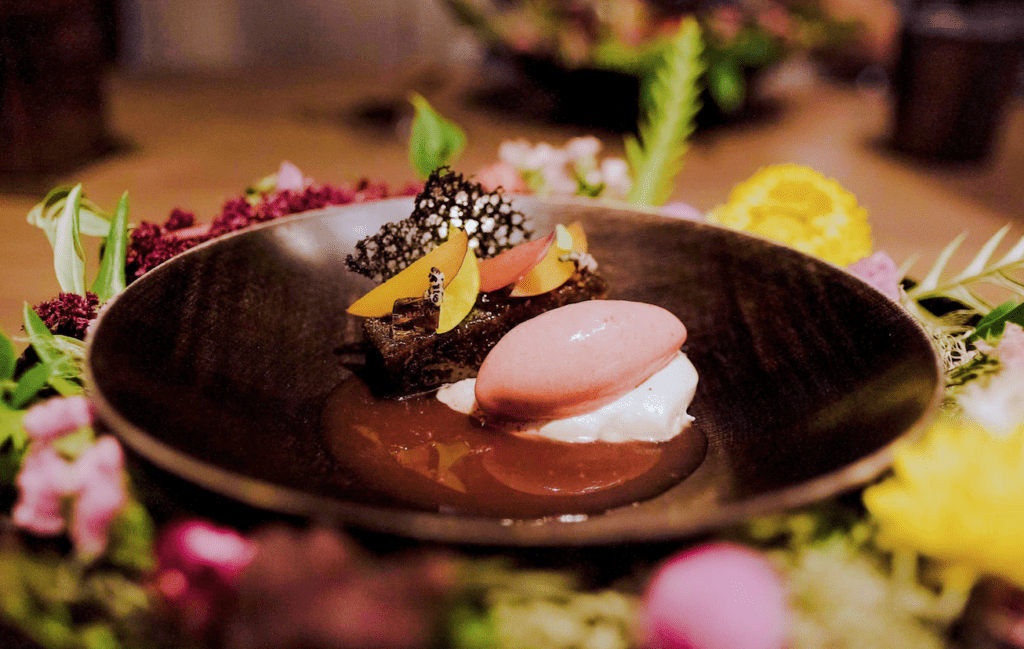 Our time in Napa with the Harlans, Ann Colgin, and Mark Aubert is just so special. It's one thing to taste at any of these iconic houses; it's another to be hosted by them.
I also love the contrast between our time in Napa and Sonoma. Each has its own feel and identity, and this trip captures it beautifully. Sonoma brings so many unexpected surprises. It's Kyle and Katina showing their backyard, and what a backyard it is! We even make it to the coast for oysters, come on, right?!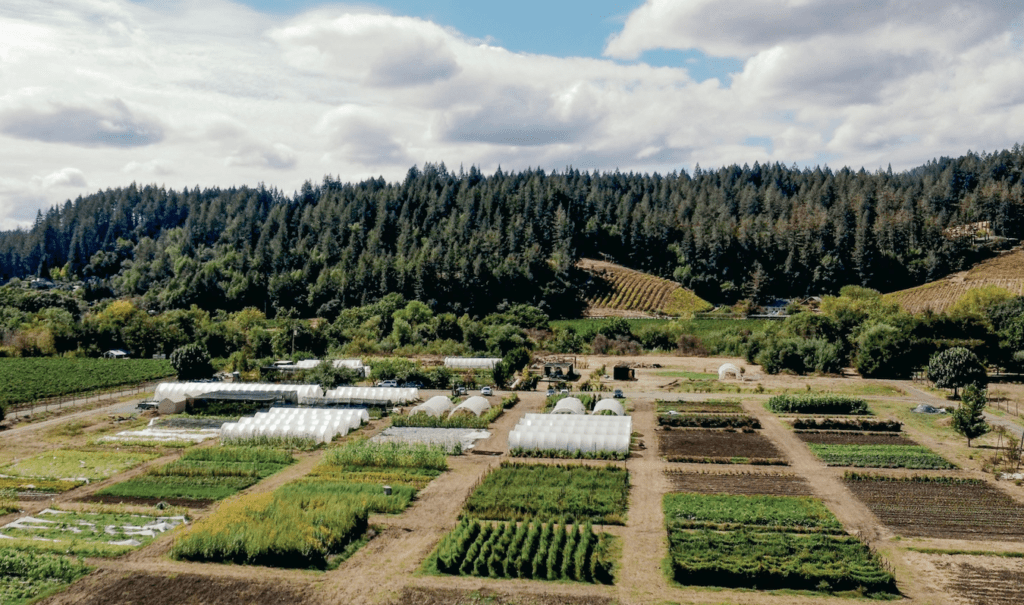 HL: How does it feel to partner with SingleThread's team?
Luis Vargas: It's been such a pleasure and privilege to build Paragon with Kyle and Katina. We have a shared vision for the jewel that we're creating and are committed to bringing it to life with purpose, passion, and integrity. If you've dined at SingleThread then you know their deep connection to both art and earth, fine dining, culture, and farming.
What makes our Paragon trips to California, Japan, and Champagne & France (all hosted by SingleThread) so special is that we get to spend an intimate week with them and really understand the stories and inspiration that lead to what they do. Plus, they're the best hosts and so much fun!
HL: Share details about the "giving back" element to Paragon?
Luis Vargas: We believe that travel can be a force for good in our lives and the lives of the people and places we visit. We designed both Modern Adventure and Paragon to give back in a meaningful way through every departure. Each of our Paragon Luminaries choose a cause that we support for their departure through a grant from our newly launched nonprofit MO/AD Foundation.
For example, for the SingleThread Japan trip, we are donating $50,000 to the not-for-profit Culinary Institute America to fund a scholarship that allows young students to study in Japan, something that Chef Kyle did the hard way. Through our Paragon giveback, we want to redefine luxury as something that serves a higher purpose.
HL: How do you choose which culinary, creative and cultural travel experiences to offer guests?
Luis Vargas: We chose the name Paragon as something that is the pinnacle of the expression, whether that be fine dining, art, culture, talent, sport, or street food. It's about the hi-fi and the lo-fi. We have the privilege of curating what we believe is the best expression of each. In doing so, we gain the best possible understanding of traditions, people, and places.
HL: Where does your love for discovery and exploration come from?
Luis Vargas: I was born in Mexico City and raised in San Diego since the age of 5. I always felt stuck between two worlds. And it was my time during my 20s exploring Mexico that I connected with my heritage and got my own data set to understand how incredible Mexico is, in sharp contrast to what I learned from the media growing up. I became a guide in my early 20s and knew early on that travel was my calling—seeing firsthand how transformative travel experiences can be, and the context and empathy they build.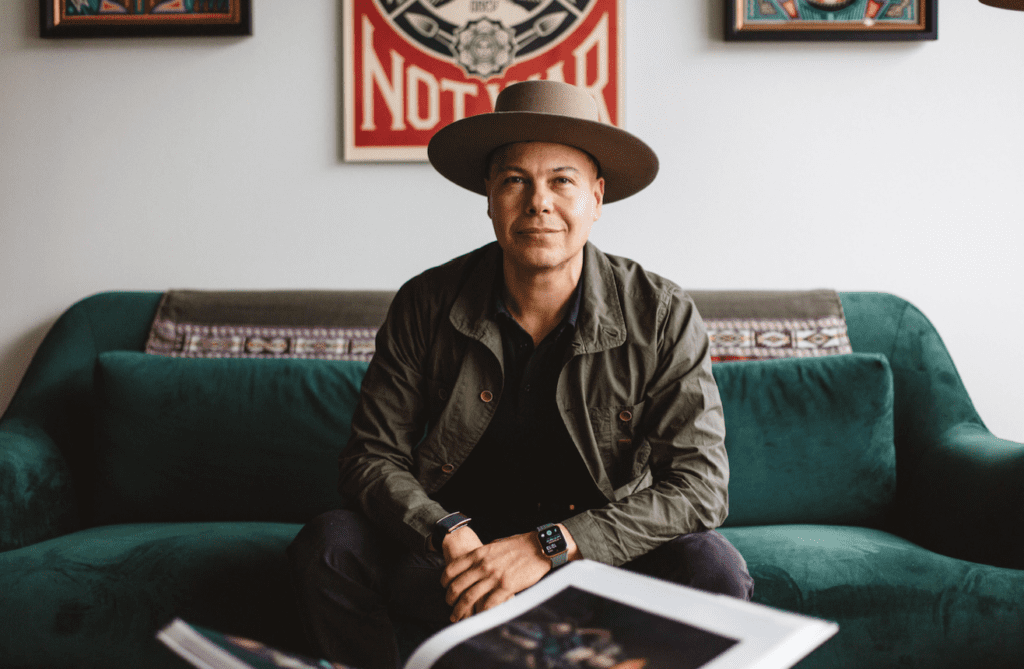 Now 25 years later, through Modern Adventure and Paragon, we see ourselves as Purveyors of Joy, connecting people with the essential truth that the world is still a beautiful place, and that humans are fundamentally kind. How we travel matters.
HL: How did the Paragon Experience begin? 
Luis Vargas: We created Paragon by Modern Adventure to celebrate the beauty of human potential when something is done to its absolute pinnacle by working with Luminaries who are at the apex of their craft. To give people access to a deep understanding of the process and inspiration that leads to that expression. For example, when dining at a three Michelin star restaurant, like SingleThread, you see the culmination of a lifetime of experience, training, and inspiration. You see on your plate ingredients that have been thoughtfully sourced. On a Paragon trip we peel back the layers to provide access and understanding to both of these things, and so much more.
We created Paragon as a natural extension of what we're doing at Modern Adventure, and partnered with our friends Kyle and Katina Connaughton of SingleThread because of a shared vision, and because they embody the essence of what we wanted to create. Together we are shaping what we believe will be one of the most compelling travel experiences in the world.
We launched Paragon with SingleThread Japan in June, and since then we have added nine more experiences, three of which are available to book now: California Wine Country with SingleThread, Champagne & Paris with Dom Pérignon and hosted by Rusty Rastello, and Friuli and Venice with Bobby Stuckey.
HL: What makes a Paragon Experience worth the premium price?
Luis Vargas: If we're doing it right, it should be clear why Paragon trips are a premium price. Like live music, most of these Paragon departures only happen once. Even if we return to a destination, the experience will never be exactly the same. Guests have the opportunity to go and experience places they never would be able to otherwise through the relationships our Luminaries have cultivated.
Also, the premium price is what makes the philanthropic giveback on each departure possible. It is through bookings that we are able to donate to these charitable causes and organizations.