Pair your tasting with an elevated culinary experience in Sonoma and Napa.
In today's market, many winery patrons seek more than just delicious wine flights and beautiful vineyards. They look for a full sensory experience to challenge, indulge, and activate all the senses. While many wineries serve "bites," they still fall a bit short when it comes to culinary offerings, with a few notable exceptions. These five wineries within Napa and Sonoma Counties provide a "full palate experience" for their guests. By elevating their dining options to match their achievements in wine quality and hospitality, these wineries show off their good taste.
Ram's Gate Winery
The new seasonal wine and food experience begins with a tour of the Ram's Gate Winery property, highlighting the estate's farming techniques and winemaking process. The tour is followed by a guided tasting of wines hand-selected by winemaker and general manager Joe Nielsen and paired specifically with seasonal dishes prepared by executive chef Ruby Oliveros. The 2-hour, communal, multi-course experience is offered Thursday through Monday at 11:00 a.m. and 2:00 p.m. for $160 per person. Experiences are limited to 24 seats, with parties of up to six guests. Reservations can be made online via Tock.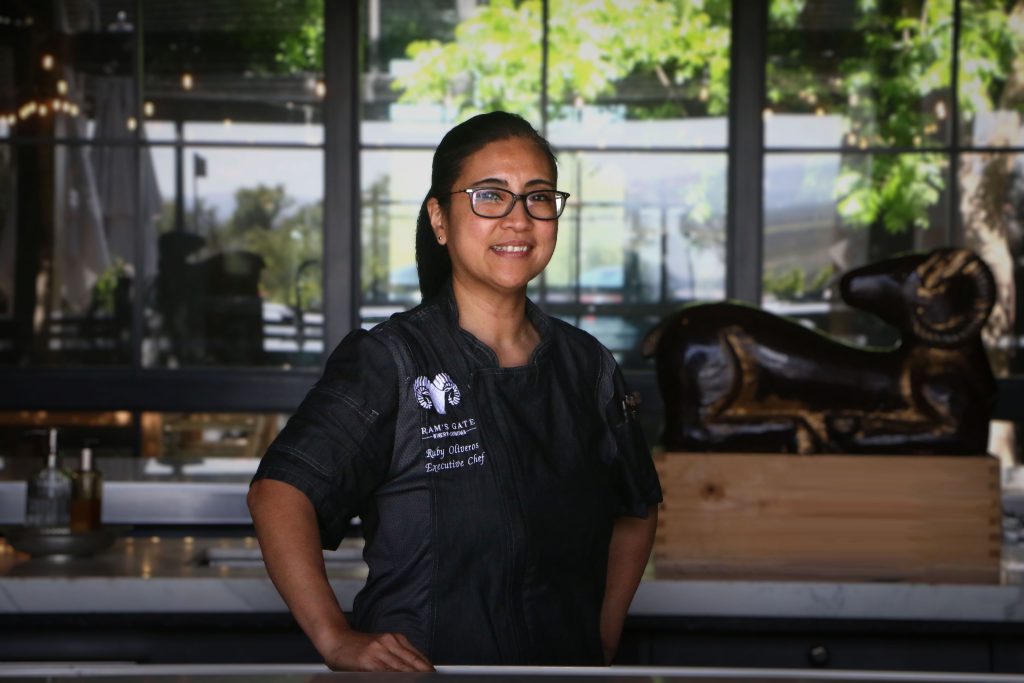 Ram's Gate Winery, 28700 Arnold Drive Sonoma, CA 95476. www.ramsgatewinery.com
Sullivan Rutherford Estate
Situated in the heart of the Napa Valley, Sullivan Rutherford Estate is surrounded by lush gardens and a picturesque pond reminiscent of Claude Monet's garden. The 26-acre estate is home to one of the most premier private tasting experiences in Napa, exclusively for Founder's Reserve members. The multicourse food and wine pairing begins with an intimate tour of the estate's grounds, vineyards, and private residence designed by John Marsh Davis. Following the tour, guests are welcomed into the private residence for the multicourse pairing curated by celebrated Napa chef, Daniel Gomez Sanchez, who spent time at the French Laundry, Cyrus, Napa's Morimoto, and La Toque before he started collaborating with select Napa Valley clients. Sanchez's hospitality and culinary teams work directly with members to curate a customized menu designed to enhance each wine, including access to library vintages of the J.O. Sullivan Founder's Reserve Merlot and Cabernet Sauvignon, named in homage of the winery's founder, James O'Neil Sullivan. 
Guests must be Founder's Reserve Members to book. For inquires to join, please contact Erin Callahan: erin@sullivanwine.com.
Sullivan Rutherford Estate,1090 Galleron Road, Rutherford CA 94573. https://sullivanwine.com
J Vineyards & Winery
The Bubble Room at J Vineyards & Winery features an exquisite, 5-course tasting menu inspired by the bounty of Sonoma County and paired with an incredible portfolio of award-winning wines. It brings together the J culinary team and winemaker Nicole Hitchcock. With the bounty of Sonoma County at their fingertips, the J culinary team, led by estate chef Forest Kellogg, uses ingredients and techniques to create five courses of food and wine pairings to showcase Hitchcock's wines. Each menu tells a different story of the relationship between their varietal and sparkling wines and locally sourced ingredients. Reservations for the J Bubble Room can be made online via Tock.
Offered Thursday through Sunday.
$150 per person.
J Vineyards & Winery, 11447 Old Redwood Hwy, Healdsburg, CA 95448. https://www.jwine.com
Louis M. Martini Winery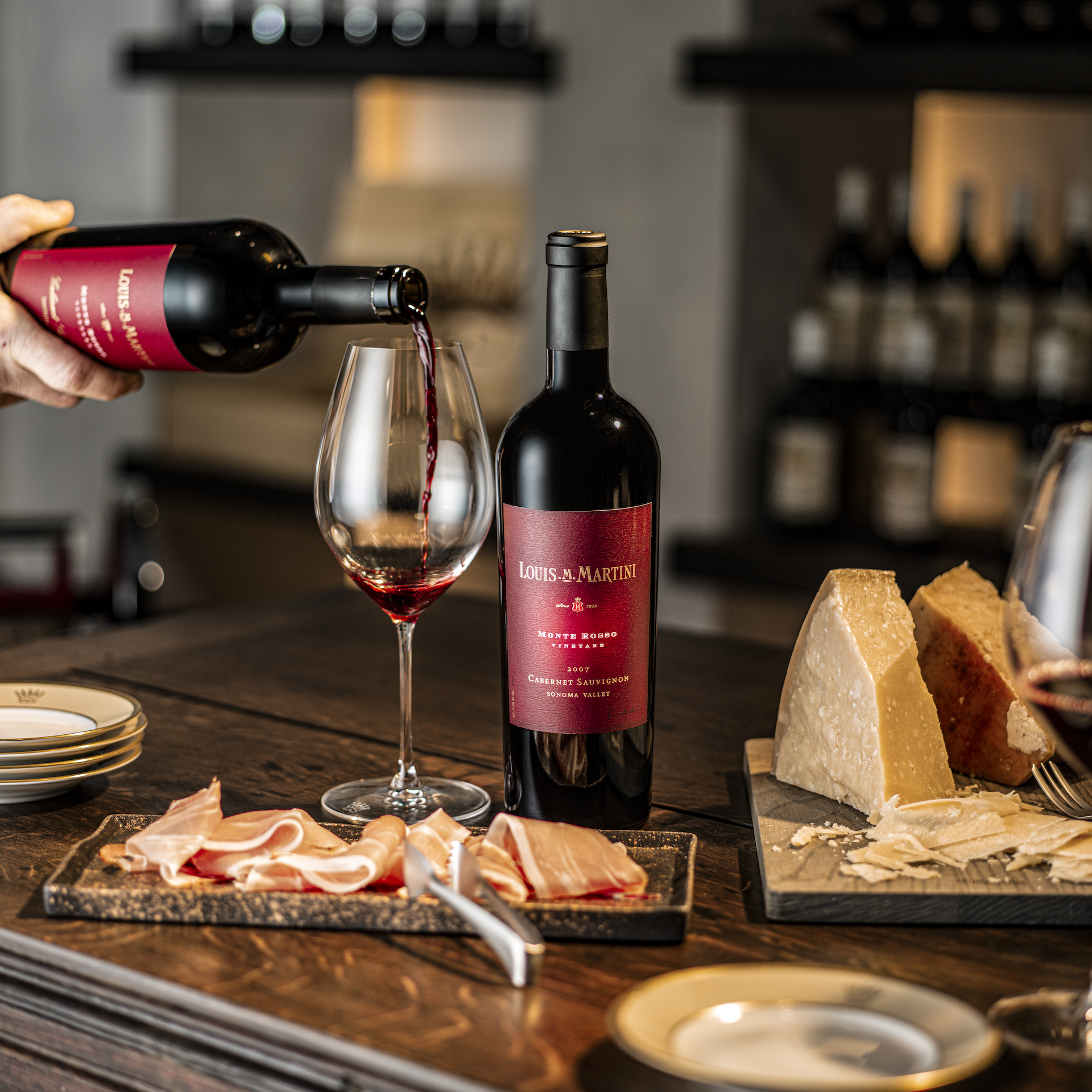 An impeccably restored underground cellar is home to the most immersive and highly acclaimed wine and food experience Louis M. Martini Winery has to offer. This intimate tasting, led by one of their knowledgeable wine educators, offers a one-of-a-kind, luxurious, Napa Valley experience. As you descend below ground, you'll enter a beautifully adorned, 85-year-old barrel cellar that pays tribute to the Martini family's Old World heritage. You will experience Martini like never before, as they share the story of the family while in this historic setting. Following the deep dive into the Louis M. Martini family, property, and vineyards, you will be seated to experience a meticulously crafted, 4-course tasting menu of culinary delights prepared by executive chef Aaron Meneghelli and paired with their small production wines, including the pinnacle of their portfolio, Lot No. 1 Cabernet Sauvignon. Reservations for the "Underground Cellar Experience" can be made online via Tock.
Offered Friday through Sunday.
$325 per person.
Louis Martini, 254 St Helena Hwy S, St Helena, CA 94574. https://www.louismartini.com
Roy Estate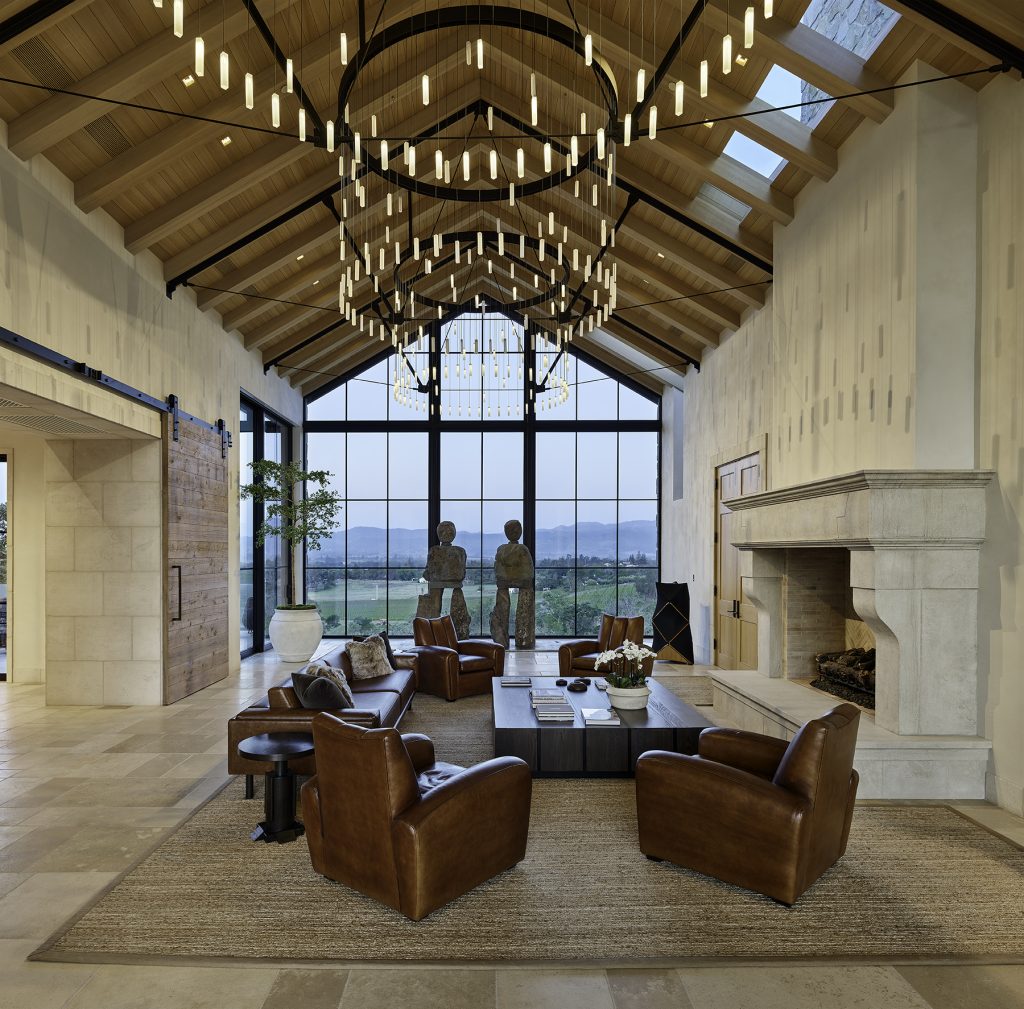 The Roy Estate's culinary philosophy is one of generous abundance and extreme seasonality, showcasing the bounty of the region's farmers, foragers, anglers, and ranchers. Technical craftsmanship is emphasized in rich, classical French sauces and hand-rolled pastas. The woodburning oven and hearth's glowing embers touch nearly every dish served, capturing the elemental rusticity of the open flame. Estate chef Tom Stafford is well-versed in traditional methods of food preservation, so menus frequently include homemade pickled and cured items to complement peak-of-season produce. Menus change daily, prominently featuring organic produce harvested that very morning from Roy Estate's own culinary gardens and Stone Tree Farm, also located in South Napa. Guests taking part in Roy Estate Exclusive Access experiences have the opportunity to work directly with the estate director to select specific vintages directly from the Roy Estate library and consult with the Stafford on the pairings.
$250 per person for the estate luncheon with four wines.
$450 per person for exclusive access, including canape reception, carte blanche menu, and bespoke wine line.
Roy Estate, 1220 Soda Canyon Rd, Napa, CA 94558.