The annual V Foundation Wine Celebration featured a stunning array of luncheons, dinners, a symposium and an epic gala. Since its founding in 1999, the Wine Celebration has raised more than $137 million to support cutting-edge cancer research across the nation.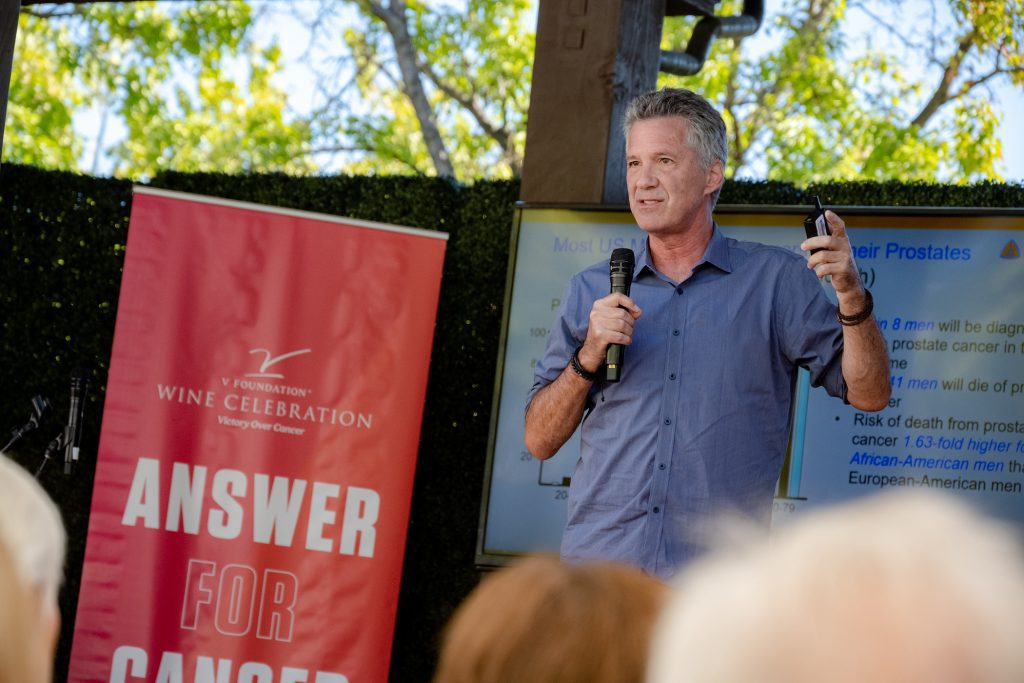 This year's V Foundation weekend, which ran from August 4 to 7 at several gorgeous sites around Napa Valley, was raising support for early detection research. Many clinicians and researchers believe that finding cancers at their earliest possible moment, when they are easiest to treat, is the best recipe to cure these diseases.
The vast majority of cancer deaths are caused by metastasis, during which the cancer spreads throughout the body. Early detection could eliminate that danger.
The highlight of the weekend happened on Saturday night with the gala and auction.
The event was held at the Nickel & Nickel Estate Winery in Oakville and celebrated Duke University basketball legend Mike Krzyzewski (aka Coach K), who recently retired from the game. Other presenters included former NFL defensive end and 2015 Jimmy V Perseverance Award winner Devon Still, and Food Network personality Chef Charles Phan.
There were many prized auction lots. The evening's top lot was 6 Liters of Screaming Eagle in Memory of Ron Kuhn, a V Foundation Wine Celebration and Napa Valley longtime friend, dedicated supporter, and philanthropist. The gavel came down at $270,000 for this very special lot featuring a 1992 6-Liter of Screaming Eagle, one of two ever produced by world renowned vintner Jean Phillips, and one of the most prized possessions from her private cellar. The lot was purchased by Gary Jabara, new owner of the Estate Yountville, the Wine Celebration Weekend's host headquarters.
Other auction highlights included:
Life in the Fast Lane featuring two VIP Tickets to race weekend at Sonoma Raceway with full-access, behind-the-scenes passes, logo inclusion on NASCAR'S Trackhouse Racing team car and a tasting experiences at Gemstone Vineyard with a 1.5L 2018 Gemstone Heritage Cabernet Sauvignon signed by the Trackhouse and Gemstone teams.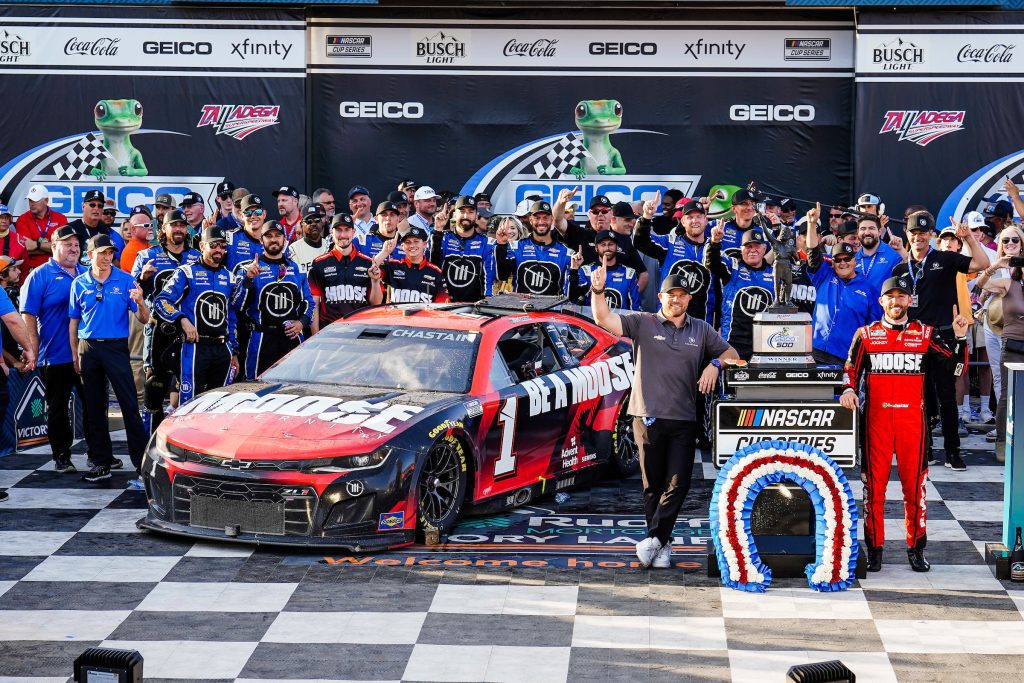 Terror and Terroir, featuring two nights for six at the Caretaker's Cottage of The Stanley Hotel (the hotel immortalized in Stephen King's The Shining), complete with a "13 A Late-Night Séance", a private wine dinner with John Cullen, John Steffens, and Wesley Steffens with a selection of current and library vintages from the Steffens' Family of Wines, and a custom-etched 3L Bottle of Vineyard 7 & 8 Cabernet Sauvignon.
In addition to auction lots, the fund-a-need, during which guests raised their paddles to support to detect cancers early, raised additional funds to support the V Foundation's efforts to battle cancer. The complete auction brought in $6.5 million.
The gala capped off a long weekend of events: 
Humanitarians & Founders luncheon held at Vineyard 7 & 8. Chef Andre Villahermosa created the food and legendary Napa winemaker, Martha McClellan, chose the perfect matches. 
Dinner with the Docs held at Far Niente winery. Attendees shared the night with the MDs and PhDs on V Foundation's Scientific Advisory Committee.
Luncheon toasting Samantha Rudd, 2022 Vintner Grant Honoree. The event featured food from Chef Philip Tessier and wines from RUDD Estate.
Answer for Cancer Research Symposium was held at the Estate Yountville. Leading physicians and scientists presented their work and provided an overview of the research being funded by the V Foundation and how early detection may hold the key to curing cancer. 
Title IX Luncheon, celebrating the 50th anniversary of the passing of the landmark federal civil rights law that prohibits sex-based discrimination in any educational institution that receives federal funding. This special event featured four elite athletes, including Olympic champion cross-country skier Kikkan Randall, former world No. 1 female billiard player Jeanette Lee, FISA world rowing champion and Olympic silver medalist Kate Johnson, and 4-time Olympian, 3-time World Championship medalist and 12-time U.S. National High Jump Champion Chaunté Lowe.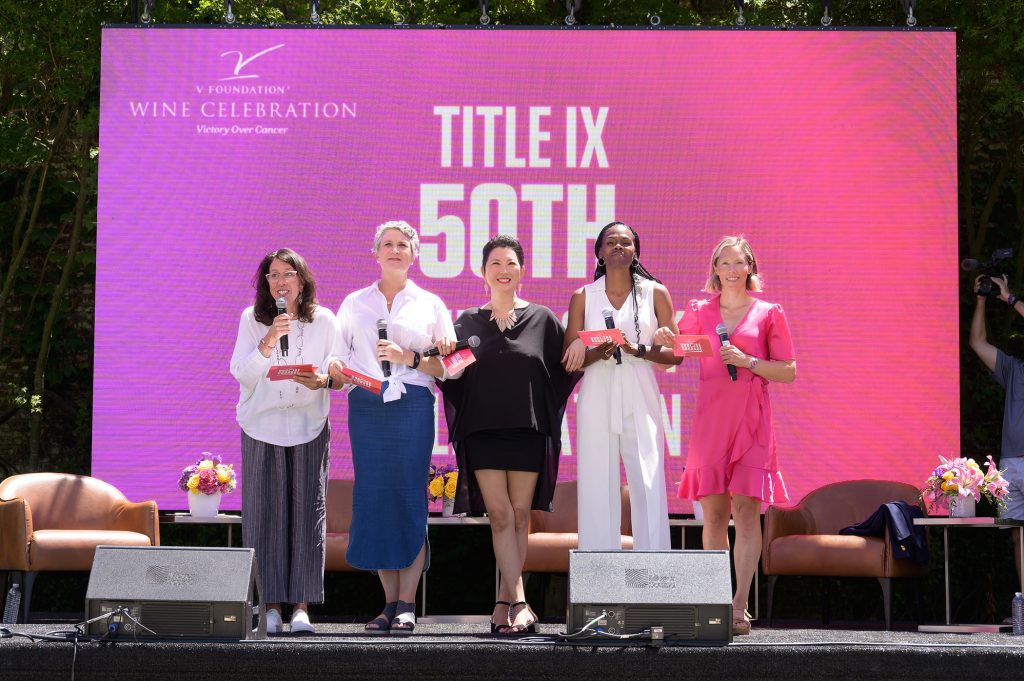 All of these heralded women athletes have also courageously fought cancer and shared their compelling stories with attendees.
The 25th Annual Silver Anniversary V Foundation Wine Celebration will be held on August 3-6, 2023.