Six bay area she-roes drop gems of inspiration.
The presence of women in the California wine industry is steadily evolving as seen by the increase in the percentage of female winemakers, growing from 9.8 percent in 2010 to 14 percent in 2020. However, there is room for growth considering 60 percent of wine consumers in the U.S. are women. Furthermore, half of the graduates of the viticulture and enology program at the University of California-Davis, one of the top wine programs in the country, are also women. In contrast, the data on ownership and executive roles for females in the wine industry are so low it may have you reaching for a glass of wine to cope. We do have a few outliers like Laura Díaz Muñoz, general manager and winemaker for Ehlers Estate, or Robin and Andréa McBride, the first African American sister duo to found a wine company. Still, it's not enough.
In celebration of "she-roes" in our community who are making incredible contributions and substantial differences in the lives of others, Haute Living, San Francisco asked a few local northern Californian leaders to share their perspectives—to serve as blueprints for future generations and continue the progress of women in the industry. Some on this list are at legendary status, while others are approaching rapidly. They have one main thing in common besides their gender identity: a passion for inclusion.
Theodora Lee a.k.a. Theo-patra, Queen of the Vineyards
Owner and Vintner, Theopolis Vineyards
Yorkville, CA
Theodora Lee, a San Francisco law firm senior partner and trial lawyer, is the founder and owner of Theopolis Vineyards. Her passion for wine began upon her arrival to San Francisco from Texas in 1987, primarily due to the influence of her law firm mentors, many of whom owned vineyards. This led Lee to take several viticulture classes at UC Davis before deciding to develop her own vineyard. In 2001, Lee purchased sheep land in the Yorkville Highlands of Anderson Valley, and she began developing her vineyard. Finally in 2003, Lee planted her vineyard, and adopted her Greek name from pledging Delta Sigma Theta Sorority, and established Theopolis Vineyards.

HL: What does inclusivity mean to you? How do you incorporate it in your work?
TL: For me, inclusivity means having a seat and a voice at the table. It means promoting a work environment that encourages employee input, teamwork, and development and endorses the skills, experience, and talent of all employees. As a small winery, we do not have many employees. My wine daughter, Ashanti Brown, who is our wine club and customer experience manager, is an African American woman. My vineyard foreperson is a Hispanic woman, and she has a crew of mostly women vineyard workers.

To ensure equality and inclusivity for future generations, I created the Theopolis Vineyards Diversity Fund for the department of viticulture and enology at UC Davis. The Theopolis Vineyards Diversity Fund provides one scholarship up to $10,000 each year to students interested in viticulture and enology and related research or managing a vineyard, with a preference for women of color. I am happy to report that the first recipient, Iona Joseph, will be graduating in the class of 2022 with a major in viticulture and enology, and she will also obtain a graduate degree following graduation.

HL: In your opinion, where were women in the industry when you first started and where are they now?
TL: In 2003, when I established Theopolis Vineyards, I knew very few women in the wine business. Those women who were in the business were either as partners with their husbands or in a family business. While the number of women-owned wineries has definitely increased since 2003, it is still a small percentage. However, I am encouraged by the significant increase in the number of women executives in the industry, wine makers, sommeliers, wine educators, etc. I truly believe that the industry is making a concerted effort to promote equality and inclusion and has made significant progress since 2003.
Maryam Ahmed
Owner Maryam + Company and co-founder of the Diversity in Wine Leadership Forum
Napa, CA
Maryam Ahmed is the owner of Napa-based Maryam + Company and the co-founder of the Diversity in Wine Leadership Forum. She works at the intersection of sommeliers, chefs, activists, sustainability experts, media, and organizations focused on diversity and sustainability to design impactful educational programs and to execute strategic projects in the food and wine world. In 2022, Maryam + Company launched Field Blends, an immersive food and wine travel experience focused on bridging a gap between industry and consumer knowledge as well as opening up conversations about wine, food, land, labor, and agriculture. Maryam is a cast member on James Beard Award nominated SOMM TV and a partner at PLAYTE Kitchen.
HL: What woman and/or women have inspired you the most in your career?
MA: At any given moment in my career, the women who have inspired me most have been my peers—women who are unafraid to be in the arena or who challenge the status quo in the wine world. Julia Coney, Elaine Chukan Brown, Dr. Akilah Cadet, and Erica Duecy have not only inspired me, but they have also remained invested in my growth and purpose. As far as aspirations, Jancis Robinson, Issa Rae, Mindy Kaling, and Oprah keep me humble.
HL: What does inclusivity mean to you? How do you incorporate it in your work?
MA: To me, inclusivity means welcoming, understanding, and celebrating individuality. It inherently means richer conversation and a more creative environment, especially when inclusivity and equity are accomplished simultaneously. I work with wine businesses and organizations that have a demonstrated commitment to diversity and sustainability, so inclusivity is a tenet of Maryam + Company. In 2020, I co-founded the Diversity in Wine Leadership Forum which brings together leaders of organizations committed to diversity and equity in the wine industry to collaborate. In partnership with Dr. Akilah Cadet, founder of Change Cadet, the forum also offers workshops to anyone in the wine industry who wants to learn about diversity, equity, inclusion, and belonging in a setting that understands the nuances of the beverage community.
HL: In your opinion, where were women in the industry when you first started and where are they now?
MA: I think women have more visibility in the industry than when I started my career in 2011. Visibility shouldn't be confused with equity, though. We still have work to do when it comes to equal pay and access to leadership positions (where real change becomes possible), especially for women with intersectionality beyond gender.
Ana Diogo-Draper
Director of Winemaking, Artesa Vineyards and Winery
Napa, CA
Artesa's winemaking team is led by Ana Diogo-Draper, director of winemaking. Born and raised in Portugal, Diogo-Draper moved to California in 2005 to join the team at Rutherford Hill Winery. She joined Artesa Vineyards & Winery in 2013 and was promoted to director of winemaking in 2015. Known for her collaborative approach, Diogo-Draper thrives in the fast-paced winery environment and excels at diverse roles ranging from laboratory analysis and quality control assurance to creative applications such as sensory analysis and blending. Diogo-Draper credits her professional success to a passion for agriculture and winemaking, nurtured from a young age in Portugal when she first planted vines with family and neighbors immersed in the European tradition of wine appreciation. Diogo-Draper holds a Bachelor of Arts in agricultural engineering from the University of Évora, situated in the middle of Portugal's historic cork industry. Fluent in English, Portuguese, Spanish, and French, Diogo-Draper brings an international perspective to the Artesa winemaking team.
HL: In your opinion, where were women in the industry when you first started and where are they now?
AD: One of the reasons I decided to be part of the California wine industry, back in 2005, was the sense of opportunity for women in this business, particularly when compared to Portugal and the south of Europe overall. Presently, I do see an increase in the number of women working in wine. However, the vast majority are engaged in entry and mid-level positions. This means our numbers are there, but we are still lacking tremendously in representation and leadership positions.
I would also love to see the term "woman winemaker" being dropped once and for all. We are winemakers, period, no matter our gender.
HL: What does inclusivity mean to you? How do you incorporate it in your work?
AD: For me, inclusivity means that every person, no matter what their background, must have a seat at the table, encouraged to lead the conversation and having their opinions heard and validated. We are a culturally diverse team, owned by a Spanish company, so inclusivity is at the core of who we are and how we choose to lead our business. I try to build a culture of inclusivity in the production team by listening to everyone's opinion, understanding their mindset, and incorporating their ideas and thoughts in our operations and daily routines. It is very important to me that everyone on the team knows that their beliefs and concerns are valid and make a difference to the quality of the wine we are producing, while allowing for career advancement and opportunities for equity within the company.
HL: What advice would you give to up-and-coming women in the industry?
AD: If being a winemaker is your dream, my advice is to persevere, set your eyes on the goal, and never give up. It is not an easy, straightforward path; it takes time, dedication, and passion for the craft. And work a harvest before you commit to this line: harvest season will be part of your life for the next 20 to 30 years, so you have to love it!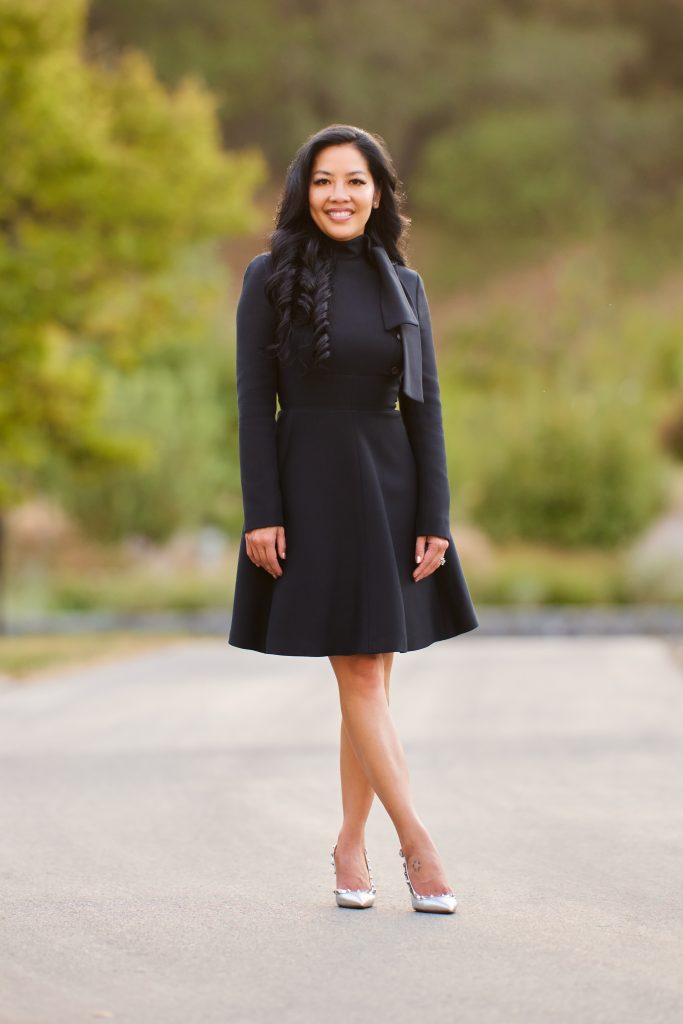 Philana Bouvier
President, Demeine Estates
St. Helena, CA
Philana Bouvier is the president of Demeine Estates. She provides leadership and vision in creating a best-in-class sales and marketing organization. Demeine Estates serves and supports a dynamic and growing portfolio of the Lawrence family and managing partner Carlton McCoy, Jr.-owned fine wine estates and import supplier partners. The collection includes Heitz Cellar, Burgess, Stony Hill, Brendel, Ink Grade, and Champagne Legras & Haas. Upon her arrival to Demeine Estates in April 2021, Philana Bouvier established her reputation as an inspiring, engaging leader in the wholesale community, building, elevating, and innovating the wine and spirits industry. Throughout her career, she saw a lack of career resources for women and made it her mission to use her leadership to not only create a path for women, but a movement to foster empowerment and elevate the role of women in the industry.
HL: In your opinion, where were women in the industry when you first started and where are they now?
PB: There are definitely more opportunities for women in the alcohol industry, but there is still much more to do. By that, I mean creating opportunities for women to network with each other through mentorship and providing a real path to the C-suite. We need to see more women in leadership roles. My favorite quote is by Ruth Bader Ginsburg: "I'm sometimes asked when will there be enough, and my answer is when there are nine."
HL: What woman and/or women have inspired you the most in your career?
PB: I'm always inspired by the women I work with, because they're whom I also spend the most time with. Today, the women at Demeine Estates, Lawrence Wine Estates, and each of our estate properties are my heroes. Our incredible women leaders inspire me every day and I'm honored I have the opportunity to work with them, and have their friendships.
HL: What does inclusivity mean to you? How do you incorporate it in your work?
PB: Inclusivity means carving out a seat at the table. It isn't just about welcoming women, but creating a space where they can actually have a voice and promote each other's strengths. When women come together, it is so powerful how much you can achieve and accomplish. If you put your differences and ego aside for the greater good, it is unmatched what women can do. We are truly stronger together.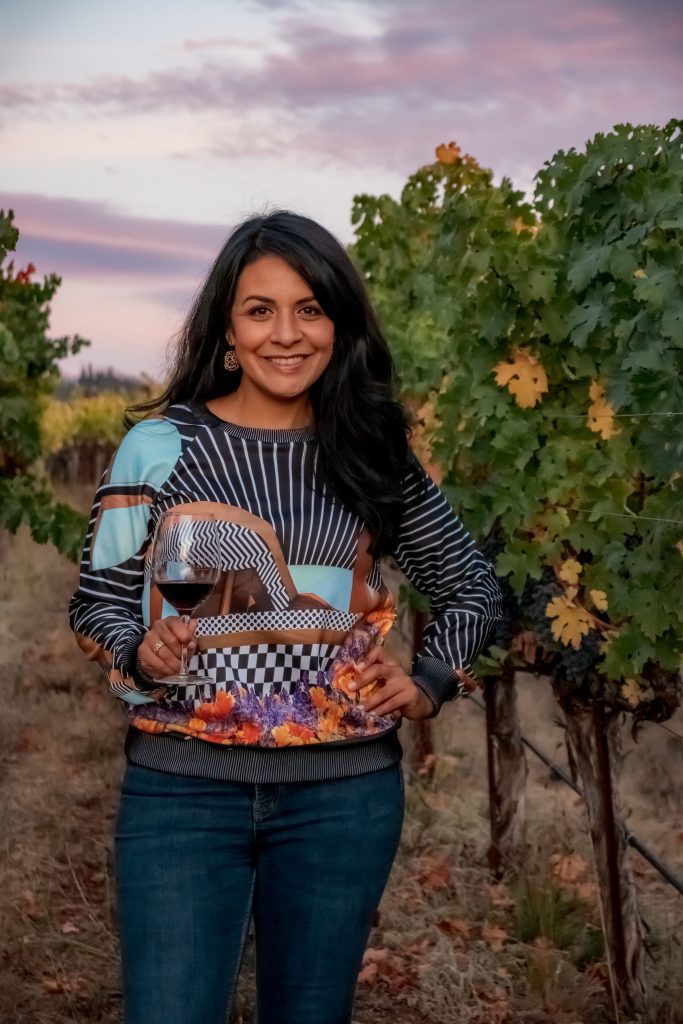 Monica Lopez
Co-Owner and General Manager, Bacchus Landing
Healdsburg, CA
Monica Lopez is co-owner and general manager of Bacchus Landing, overseeing all aspects of hospitality, events, community programming, and interior design at the curated wine collective in the heart of Healdsburg, California. Monica brings her family's deep-seated passion for hosting friends and family to life for her guests, welcoming locals and tourists alike to spend a day at Bacchus Landing and enjoy the best of Healdsburg wine, food, and culture. Monica earned her Bachelor of Science in international business with a minor in Spanish from Wagner College. After working for several years in media planning and advertising, Monica decided it was time to come home to Sonoma County, where she and her brother Francisco grew up. Upon her return, Monica and Francisco co-founded Aldina Vineyards, a family wine business dedicated to their hard-working, entrepreneurial parents, Dina and Al Lopez.
HL: What woman and/or women have inspired you the most in your career?
ML: My mother, Dina. As an entrepreneur, her work ethic and passion are immeasurable, while somehow always keeping her family at the forefront. She has really been a true mentor in terms of being a business owner in a male dominated industry and still was able to help guide me to become the mother I am.
HL: What does inclusivity mean to you? How do you incorporate it into your work?
ML: Inclusivity to me means that any person, regardless of race, color, gender, ability, or age, has the same opportunity as myself and any person next to them. As a Latina woman, it is important to me to work and give other Latinx individuals the opportunity to participate and grow in an industry where, in previous generations, they were only seen as the workforce in the vineyards.
HL: What advice would you give to up-and-coming women in the industry?
ML: Be authentic and inclusive by trying to help other women and BIPOC as they continue moving up in the industry. In an industry that is not always diverse, oftentimes I am the only brown person in the room, which is still a very scary and uneasy feeling. I'm sure this is true for both sides.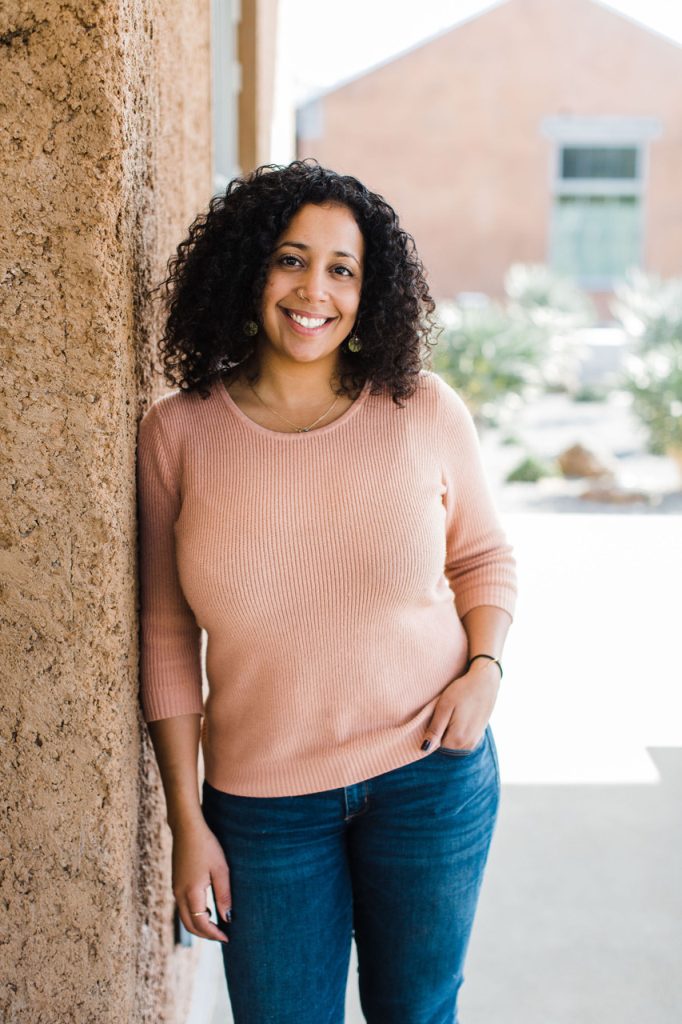 Imane Hanine
Distribution Sales Manager, Martha Stoumen Wines
Sebastopol, CA
Imane Hanine is a first generation American, a New Yorker, and a rare "Swiss army knife" of the wine industry. Her present sojourn began after graduating from Temple University with a bachelor's degree in geography and urban studies. For over 15 years, she's woven her passions for environmental and social sustainability into her journey through the world of farming, food, and beverage. From a leadership role at New York's Corkbuzz Wine Studio to a comprehensive apprenticeship in the vineyards and winery at Matthiasson Family Vineyards, she has built a dynamic, wide-reaching community rooted in responsibility and equity.
Imane currently serves as the distribution sales manager for Martha Stoumen Wines, a trailblazing, natural winery focused on shifting the tides of the California wine industry. She is an aspiring vigneronne and writer living out her untamed dreams in Northern California.
HL: What woman and/or women have inspired you the most in your career?
IH: I am fortunate to have received guidance, tutelage, employment, friendship, and sisterhood from women throughout my life in and out of my career, many of whom are very much so present figures in my life today. Frankly, it isn't necessary to name them, because they know who they are; but, it's important to note they represent all facets of the industry. Each of these women—mothers, farmers, winemakers, beverage directors and sommeliers, fellow servers, and bartenders—have served as radical models of unapologetic integrity, tender honesty, and gritty courage. The source of their inspiration has little to do with what they have accomplished in their careers but how they carry themselves with grace, honor, and leadership by example.
HL: What does inclusivity mean to you? How do you incorporate it in your work?
IH: Inclusivity should be inherent in our industry. I daresay you will meet few wine professionals who do not mention the convivial, bonding nature of the work that we are privileged to do. We love to gather at the table. However, when you look to your left and you look to your right only to witness the same faces, you start to wonder where the "cool kid" sign-up sheet is.
Early on, I learned the hard way that relationships and real-time visits to wine regions are the coveted "golden ticket" in the wine industry. Few books can offer the intimate depth of knowledge that gathering anecdotes, tasting barrel samples, walking the vineyard rows, and literally and figuratively trailing those who have paved the way before you can. Access to experience, knowledge, and wisdom directly from producers in the industry is one of the most valuable assets a wine professional can possess. As a connector, a local community builder, a mentor, a colleague, an employee, and a wine enthusiast, I have nurtured a widely cast web that has no basis in gatekeeping. Making meaningful introductions that allows others to more readily access nourishing experiences is woven into the fabric of my work.
HL: In your opinion, where were women in the industry when you first started and where are they now?
IH: That is difficult to qualify or quantify, because the wine industry was and still is a fundamentally competitive space with an overarching scarcity of women and women of color in leadership, sales management, and production roles. Women are no less qualified or different in maneuvering significantly fewer pathways towards them. What is evident then is that we were and are rarely chosen.
There is much to accomplish in the realm of equal pay and leadership positions within each facet of the industry, including viticulture, sales, entrepreneurship, winemaking, and beyond. However, there is so much more hope of an inclusive industry beyond gender today than when I began. The momentum behind the inclusion, ascension, and acknowledgement of my fellow women of color has been profoundly rewarding.