Livermore Valley Wine Country's premier food and wine festival to feature signature food and wine pairing competition, winemakers' dinner in an olive grove, and more July 14-17, 2022.
Less than an hour east of San Francisco, Livermore Valley Wine Country is enjoying a wine renaissance that harks back to the golden years of California wine history. One of the state's oldest wine regions, the Livermore Valley played a pivotal role in shaping California's wine industry. Spanish missionaries first planted wine grapes in the region during the 1760s. Wine pioneers C. H. Wente, James Concannon, and Charles Wetmore recognized the area's potential and founded their wineries in the early 1880s, and Livermore Valley captured America's first international gold medal for wine in 1889 at the Paris Exposition.
From small lot boutique wineries to large producers, Livermore Valley's welcoming tasting rooms serve award-winning wines and its wineries host events year-round—in addition to special events sponsored by the Livermore Valley Winegrowers Association, such as "Taste Our Terroir." Livermore Valley's premier food and wine festival, the event returns this year from July 14-17, 2022. Thirteen events will showcase the bounty of wineries and tastemakers in the region, including a pairing competition, winemaker dinner in an olive orchard, an electric bike tour, and more.
The event kicks off Thursday, July 14 with its signature Food and Wine Pairing Competition. This year, twelve Livermore Valley wineries will participate alongside culinary partners from the region. Chefs from these local restaurants will create special bites to pair with each vintner's wines, competing for prizes in the competition judged by a panel of Bay Area culinary and wine media. Attendees will have an opportunity to be a part of the competition by voting in the People's Choice category for the best team, and meet the winemakers and chefs while exploring Livermore Valley's vast wine offerings and best bites—in addition to a dessert buffet.
"We couldn't be happier to be participating again with the Alehouse this year, and wait till [guests] see what we've come up with," said Holger Hornisch, General Manager of Wood Family Vineyards. The winery will be pouring their "Viva" Cabernet Sauvignon—which recently scored a Gold at the San Francisco Chronicle Wine Competition as well as the Livermore Valley Uncorked Wine Competition—paired with an "open-faced" taco created by their partners at First Street Alehouse. This dry, medium-plus tannin red will perfectly complement the hard-earned flavors of a Chile Colorado braised short rib (with a reduction made from the wine), served in a crispy flour tortilla topped with Chile Colorado aioli, creamy polenta, queso fresco, and green onion.
Meanwhile Garré Vineyard & Winery will pour their 2017 Sangre de Iberia, a wonderful blend of Tempranillo and Touriga Nacional. Its herbal and floral character will pair with Garré Café's fire-roasted flatbread topped with spanish chorizo, the smokiness roasted red pepper, brightened with a pop of fresh arugula. After all, "what grows together, goes together," says Danielle Palmer, General Manager of Garré's Tasting Room.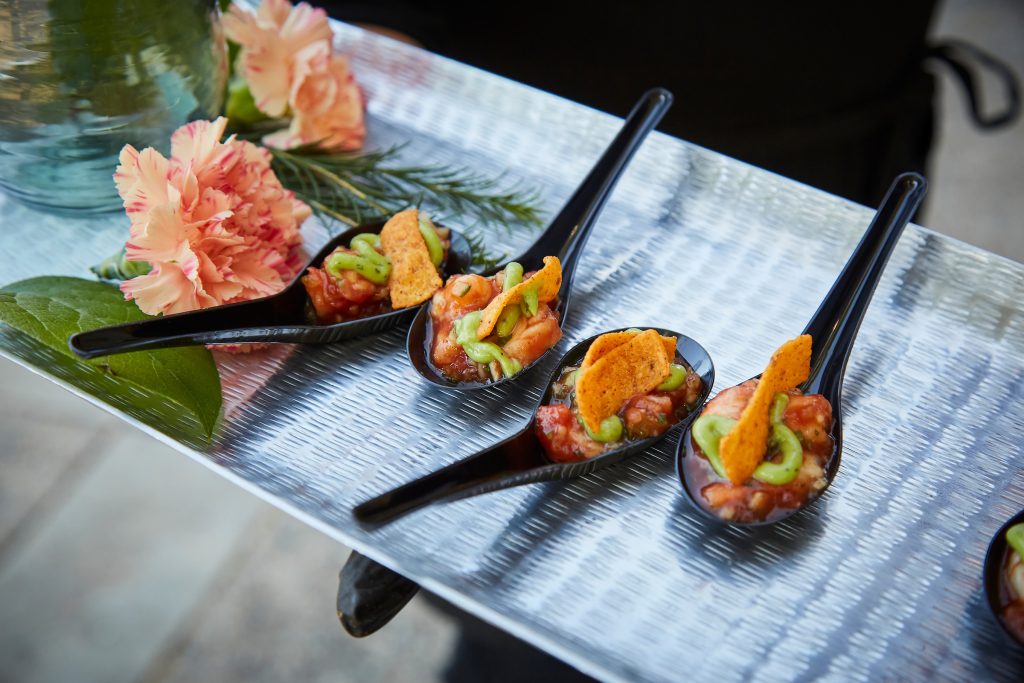 Other participating wineries and culinary partners include: Big White House Winery with Charming Fig Catering; Fenestra Winery with Oyo; Las Positas Vineyards with Locanda Wine Bar; McGrail Vineyards and Winery with BottleTaps; Murrieta's Well with Murrieta's Well; Occasio Winery with Sabio on Main; Page Mill Winery with Much Ado About Pizza; Rosa Fierro Cellars with Norm's Place; and Wente Vineyards with Wente Tasting Room and Lounge.
Another highlight of the festival will follow on Friday, July 15. The Livermore Valley Vintners Collective Winemakers Dinner will see a delectable farm-to-table dinner set in an idyllic olive grove at The Purple Orchid Wine Country Resort & Spa. The four-course menu will be paired with 2019 vintages from Fenestra Winery, John Evan Cellars, Las Positas Vineyards, Page Mill Winery, and Wood Family Vineyards. The select group of winemakers created guidelines for a red blend designed to showcase the Livermore Valley growing region, as well as their own individual flair. The wines will be paired with a mushroom pate in a tuile cone, and a crispy kale salad with Bellwether Farms' San Andreas sheep milk cheese and citrus dressing. A Peri Peri dusted seared ahi tuna served with Basmati rice and olive oil drizzle will follow, in addition to a butter-basted ribeye with melting potatoes and sauteed summer squash. Last but not least, the cheese course will feature Marin French Triple Cream Brie with compressed plums and a walnut crisp.
Also on Friday, July 15:
The Hills are Alive…
This educational journey through the vineyards at Murrieta's Well will lead oenophiles on a picturesque hike with amazing views of the Livermore Valley's rolling hills. Guests will also learn about the winery's "small lot" approach, farming and planting grape varieties according to the microclimates on its property. Handcrafted wines and small bites will be served following the scenic trek.
Cheese and Wine Pairing
Brandon Wood, owner of The Cheese Parlor—which opened in downtown Livermore just this past February—will guide a pairing of artisanal cheeses and local wines at Fenestra Winery. The self-described "punk rock kid turned professional cheesemonger" will share fascinating behind-the-scenes knowledge of the cheesemaking and aging process as attendees sip wines from host Fenestra Winery, Garré Vineyard & Winery, and Del Valle Winery.
Cabernet Franc Retrospective
Sixth-generation winemaker Steven Kent Mirassou and the winemaking team at The Lineage Wine Collection will discuss all things Cabernet Franc and how this varietal may be the future of world-class winemaking in the Livermore Valley—not unlike Napa's reputation as hotbed for Cabernet Sauvignon. Guests will learn about the history of this varietal while tasting samples from native France along with Cabernet Franc from the Livermore Valley.
Saturday, July 16
Namaste!
Certified yoga instructor Lisa Stanford will lead a relaxing yoga experience at Fenestra Winery.
Pedego Wine Trail
Guests will enjoy a lovely day of cycling with stops at four wineries—Page Mill Winery, Charles R Vineyards, Big White House, and Wood Family Vineyards. Tastings, lunch, snacks, and educational tours are provided.
Stop and Smell the Rosés
Four acclaimed women winemakers in Livermore Valley will lead a fun, educational tasting on everything there is to know about rosé at Rosa Fierro Cellars. Rosa Fierro, Alexandra Henkelman from Omega Road Winery, Beth Refsnider from The Lineage Collection, and Samantha Bunegin from Las Positas Vineyards will lead a tasting and discussion of each of their wines. Light bites will be provided by Charming Fig Catering.
Taste the Best Cabernet Vintage in Decades
Winemakers from Cellar 13, Cuda Ridge Winery, Darcie Kent Estate Winery, McGrail Vineyards and Winery, Wente Vineyards, and The Lineage Collection join forces for a not-to-be-missed collective tasting of 2017 Livermore Valley Cabernet-based wines—considered one of the best vintages. Guests will taste and enjoy, meet and chat with the winemakers in the comfort of the McGrail's barrel room.
Secrets of a Sommelier
Sommelier LeeAnn Kaufman spills the secrets of all things wine, teaching guests how to experience each bottle to its fullest—including proper serving temperature, how to find the perfect glass, and much more. A cheese pairing with master of cheese, Eagle Harper, will accompany this tasting at Concannon Vineyard.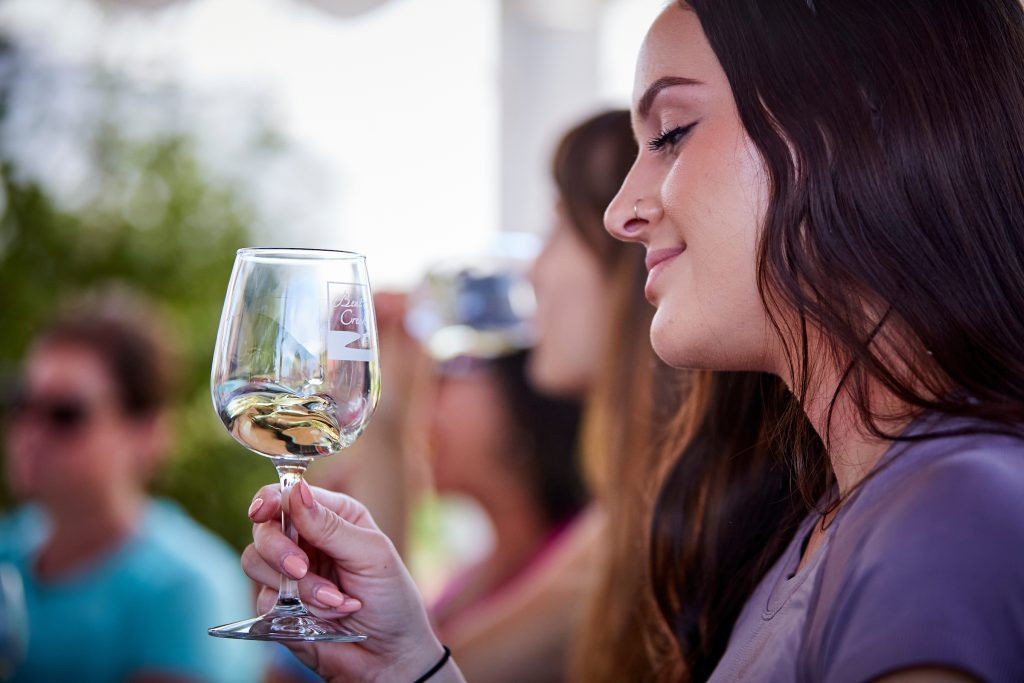 Sunday, July 17
Yoga and Rosé
Certified yoga instructor Lisa Stanford will lead an outdoor class on the lawn of Concannon Vineyard's beautiful Victorian home, followed by a glass of rosé guests can enjoy on the winery's beautiful grounds.
Sensory Extravaganza
Join Sommelier Jeremy Troupe-Masi at Nottingham Cellars for a 16-foot sensory bar that will allow guests to look, smell, touch, and taste their way through more than 40 flavors and aromas. Wines from four wineries will be paired with cheese selected by certified cheesemonger Brandon Wood, owner of Livermore's The Cheese Parlor.
Sweet Endings, Port and Chocolate Tasting
In the final event of "Taste our Terroir," guests will learn how port is made. Cedar Mountain's winemaker Earl Ault will pour white and red ports, paired with a variety of chocolates at Cedar Mountain Winery and Port Works.
For more information and to purchase tickets, visit the Livermore Valley Winegrowers Association website at www.LVwine.org.