Each year, the V Foundation holds its exciting Wine Celebration in Napa Valley to raise money for cancer research. This year, they hosted an additional fundraising event which was perfect in every way. From March 31 to April 2, the foundation launched its Sonoma Epicurean weekend which raised more than $2.4 million. The proceeds from the inaugural event support research on racial disparities in cancer outcomes and cancer studies led by scientists from underrepresented groups.
"Sonoma Epicurean is a signature series of curated, hands-on experiences that can only happen in Sonoma County's amazing wine country, featuring award-winning chefs, local artisans, and world class vintners with a focus on lifestyle, wellness, and sustainability," said this year's event chair, Stuart Bryan of Pride Mountain Vineyards.
The weekend began with the Epicurean Winery Dinners, during which world class chefs showed off their art, including Charlie Palmer of Dry Creek Kitchen and Hotel Healdsburg, Dustin Valette of Valette and The Matheson, and Jaron Dubinsky of the Montage Healdsburg.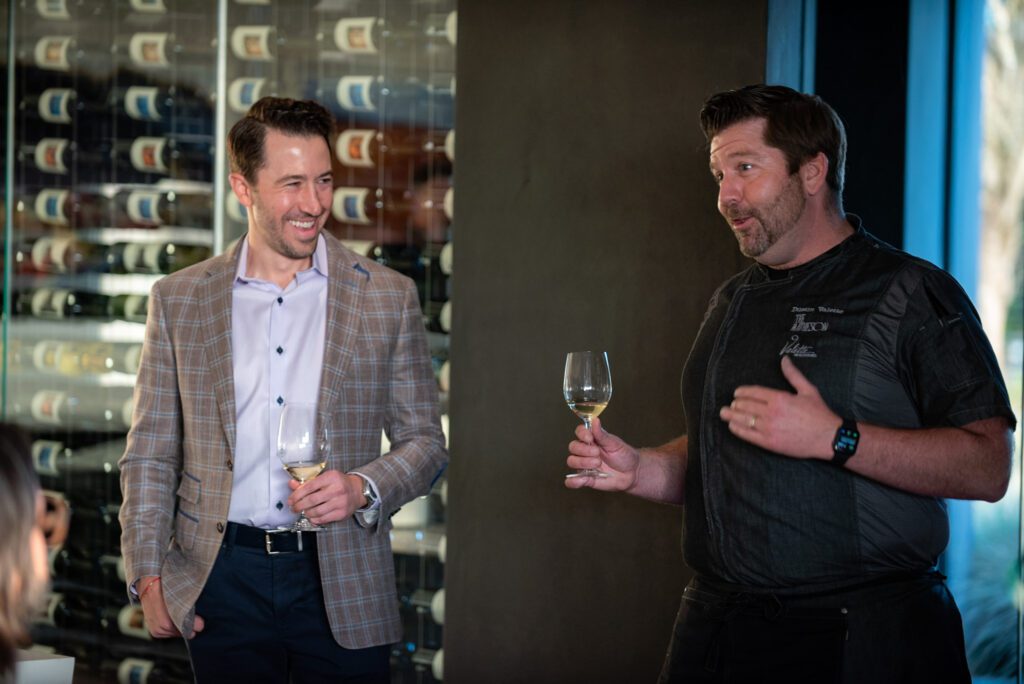 They matched their fare with some of Sonoma's finest wines, including selections from Silver Oak Cellars, Williams Selyem, and many others. This was the theme throughout the weekend as notable vintners paired some of their best vintages with excellent cuisine.
On Friday, April 1, guests immersed themselves in artisan workshops, including the Edible Forage at The Matheson, Field to Table at Wing & Barrel Ranch, Garden to Glass Cocktails, and others. The weekend continued with more culinary experiences, a connoisseur barrel auction, and the Epic Party at Mayacamas Golf Club.
Later, at the Wellness Breakfast and EpiCUREean Symposium, guests and scientists discussed a variety of topics, including cancer wellness and overcoming disparities in research and care for people in underserved communities. The symposium included the latest updates on innovative laboratory and clinical research being funded by the V Foundation.
The weekend peaked with the Epic Feast & Auction at Montage Healdsburg. Guests gathered for the main Sonoma Epicurean event, a multi-course dinner prepared by executive chef Jaron Dubinsky. The auction was hosted by Sage Steele from ESPN SportsCenter and Hill Harper from The Good Doctor, as well as radio and TV personality Liam Mayclem and Grammy and Tony award-winning entertainer, Christian Hoff.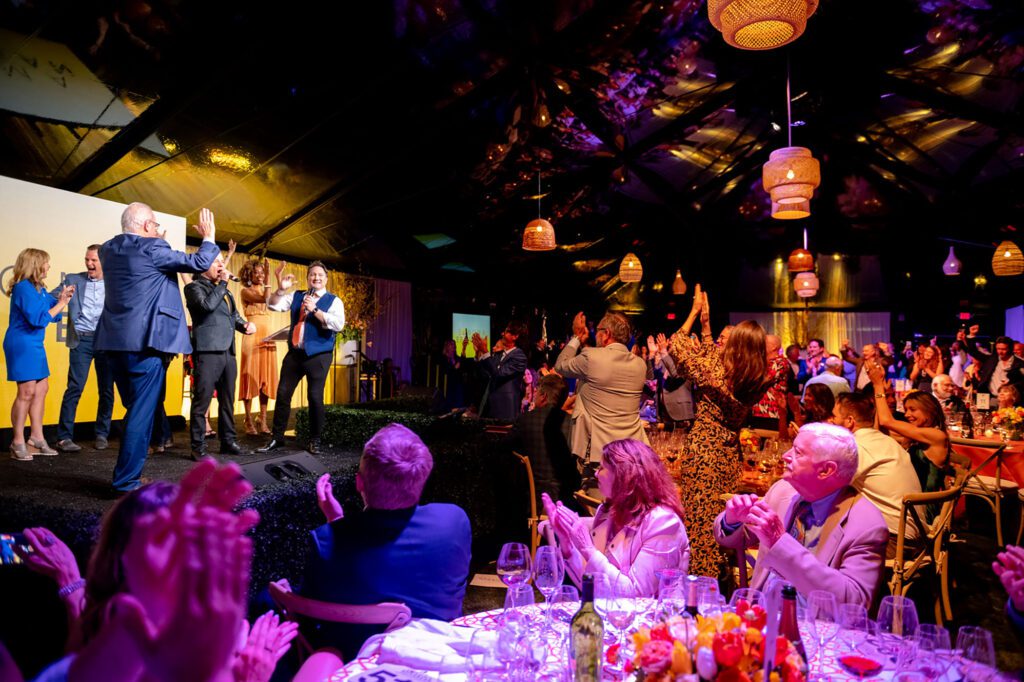 "We couldn't be happier with the success of this inaugural program in Sonoma County. The weekend was an immersive experience where we stood shoulder to shoulder with supporters as one team and engaged with the doctors who are on the front lines. This truly was an experience second to none," said V Foundation CEO Shane Jacobson.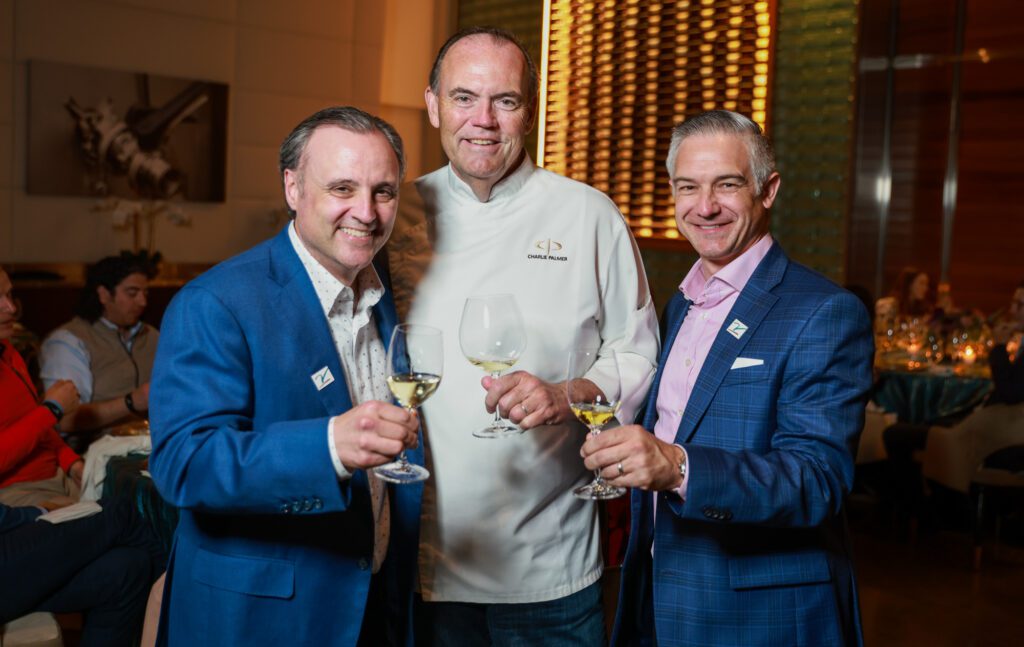 The inspiring evening offered many wonderful moments. Physician and cancer survivor Kary Duncan, MD, shared her personal and professional struggles with the disease. Dr. Duncan and her husband, Silver Oak Winery proprietor David Duncan, were honored by the V Foundation for their long-term commitment to cancer research. "The V was remarkably helpful when Kary first was diagnosed. They settled us and helped us feel as if we made a great decision about where to pursue her care. It is an important organization with the top minds in the country working to beat this disease," said David Duncan.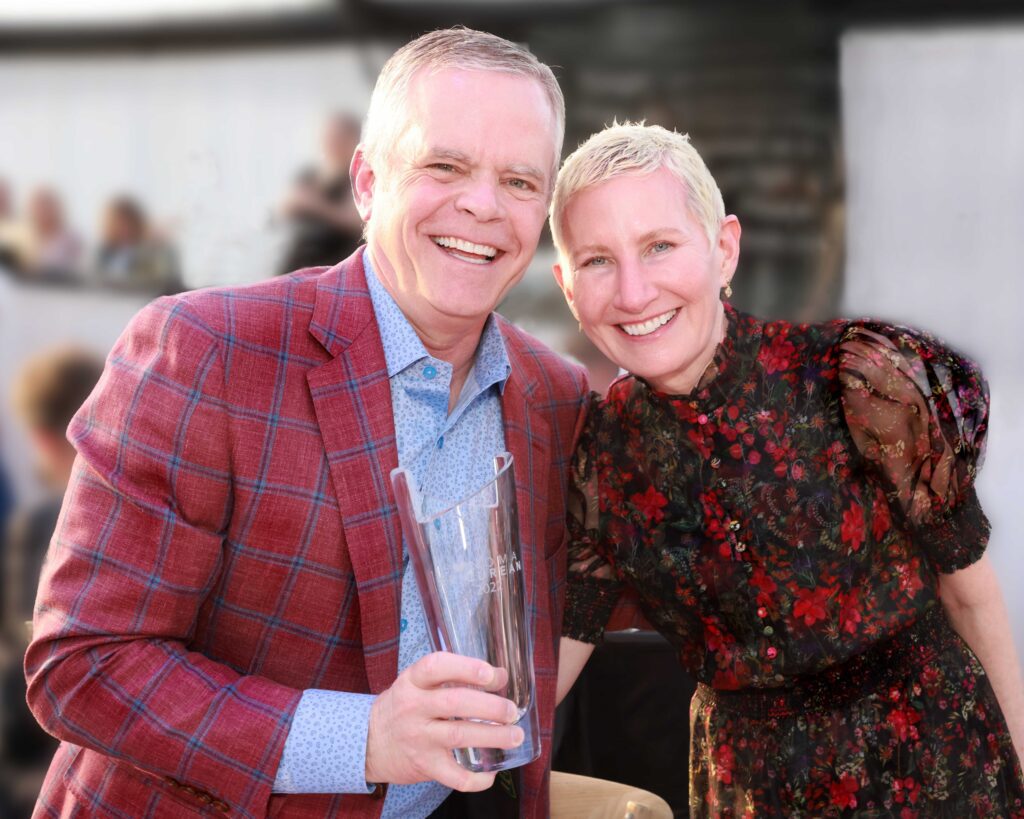 The V Foundation has now raised more than $130 million for cancer research over the last 23 years in wine country and has funded more than $290 million in cancer research grants. The second annual Sonoma Epicurean weekend will be held in March of 2023.