What if being environmentally conscientious was as easy as choosing the right bottle of wine or champagne? Earth Day falls on April 22, but vinous producers Sonoma-Cutrer, Banfi, Avaline, Benziger, and Champagne Henriot practice sustainability year-round. So whether you toast to spring with a California Rosé, an Italian Chianti, or a French Champagne, enjoy the following suggestions, knowing that the winemakers of each implement a range of measures to ensure the wines you sip are as Earth-friendly as they are delicious.
These wines are as Earth-friendly as they are delicious.
At Sonoma-Cutrer, a Sustainability and Environmental Team ensures that all aspects of the winemaking process are environmentally sound. Programming includes the installation of specially-made owl boxes, bird 'housing' for natural defense against animals who eat vines, and early morning grape harvesting in order to reduce the amount of energy needed to chill them. Try: Sonoma-Cutrer Rosé of Pinot Noir 2021 ($25), a beautiful and delicate example of why Russian River Valley Pinot Noir makes a wonderful rosé. The light salmon color of the wine catches the light, while aromas include tangerine, pink grapefruit, strawberry, raspberry, and a hint of rose petal. A crisp, refreshing mouthfeel leads to a long, juicy, and tangy finish.
Esteemed Italian producer Banfi, founded in 1919, is the sole U.S. importer of the Mariani family's internationally renowned wine estates in Italy: Castello Banfi of Montalcino, Tuscany, and Banfi Piemonte of Strevi, Piedmont. This woman-owned and operated estate (proprietor is Cristina Mariani-May) has implemented a "bio-bed" system that detoxifies waste water. They use rainwater-sourced, variable flow rate micro-irrigation, resulting in water savings of almost 80%. The brand has also made the move to lightweight glass bottles that reduce the winery's carbon footprint – equivalent to removal of one hundred cars from the road. Try: 2018 Banfi Chianti Classico DOCG, Tuscany ($16). On the nose, experience intense notes of cherries, plums, and violets. On the palate, enjoy rich flavors of cherry and leather, with supple tannins and good acidity. It is the perfect accompaniment to a wide variety of foods, including red-sauce pastas, grilled meats and roasts. The 2017 Banfi Chianti Classico Riserva DOCG, Tuscany  ($19) concludes its two years of aging with at least six more months of bottle aging. On the nose, experience rich notes of cherries, plums, and iris. On the palate, enjoy deep cherry and leather flavors with subtle wood notes, and supple tannins, good acidity, and a lingering finish. Perfect with flavorful roasts, pastas, and cheeses.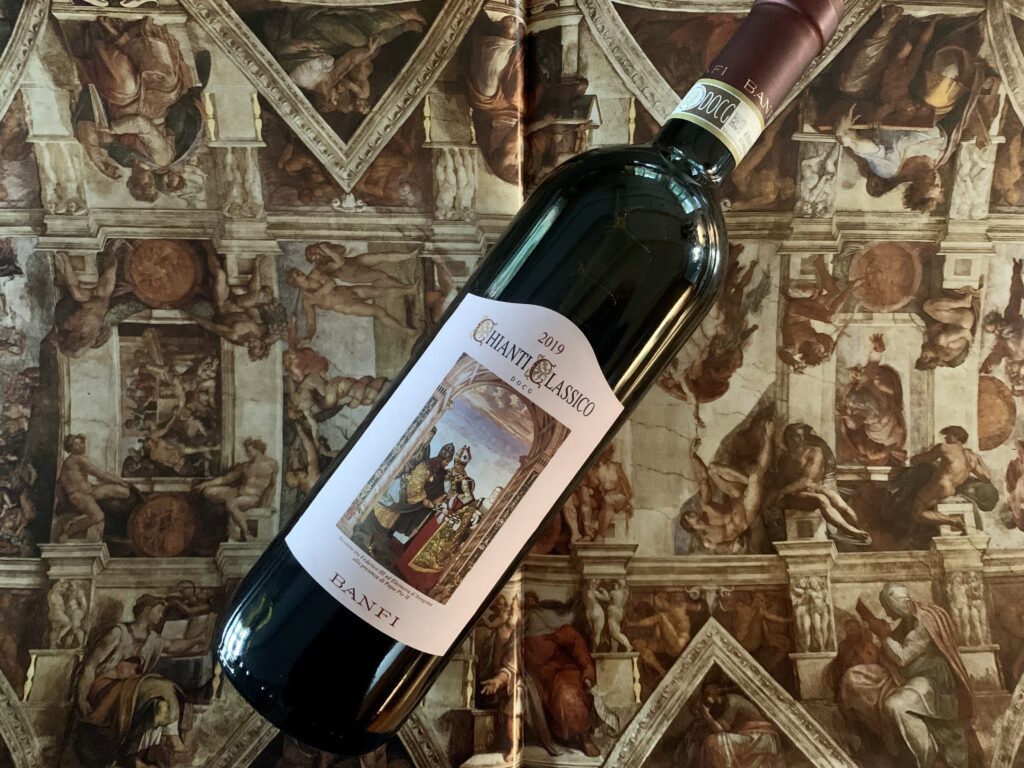 Avaline is a clean wine brand created by global icon and wellness author Cameron Diaz and her good friend Katherine Power, a highly regarded entrepreneur. Avaline's portfolio of vegan-friendly wines are made with organic grapes and each is free of unwanted extras like sugars, colors, and concentrates. Avaline's sustainability practices include dry farming and hand harvesting, and planting chickpeas on the farm for a natural source of nitrogen. Try: Avaline White ($24.99), a clean and vegan-friendly dry Spanish wine made with organic grapes. It offers a crisp flavor with a fresh finish. Avaline Rosé ($24.99) offers a light and fresh mouthfeel with flavors of zesty melon to bring the wine's light pink hues to life. Made with organic grapes, this fruit-forward French wine is ideal for any time, whether it is cozying up inside or spending an afternoon in the sun with your best friend.
Champagne Henriot, founded by Apolline Henriot in 1808, considers environmental sustainability to be directly intertwined with the house's longtime philosophy to protect and preserve France's Champagne region. They are one of few Champagne houses to receive VDC (Viticulture Durable en Champagne) certification, a strict sustainability certification specific to the Champagne region of France. Champagne Henriot is currently converting its vineyard management practices to fully organic. Try: Champagne Henriot Millésime 2012 ($115). This vintage Champagne pays tribute to nature by expressing the characteristics of a singular vintage year. It is derived exclusively from the house's historical Grand and Premier Cru vineyards located in the Montagne de Reims (Mailly- Champagne, Verzy, Trépail and Avenay) and Côte des Blancs (Chouilly and Avize). Its smooth, rounded texture pairs well with creamy pasta; its structure and complexity are a great match for the intensity of black truffles. Champagne Henriot Rosé NV ($80) has an appealing, fruit-driven style. Its red and dark berry fruit aromas are followed by a hint of lemon, pink grapefruit, and mandarin orange. Crisp and refreshing, this pairs beautifully with the briny flavor of mussels. French fries provide a textural match to the rosé's elegant bubbles.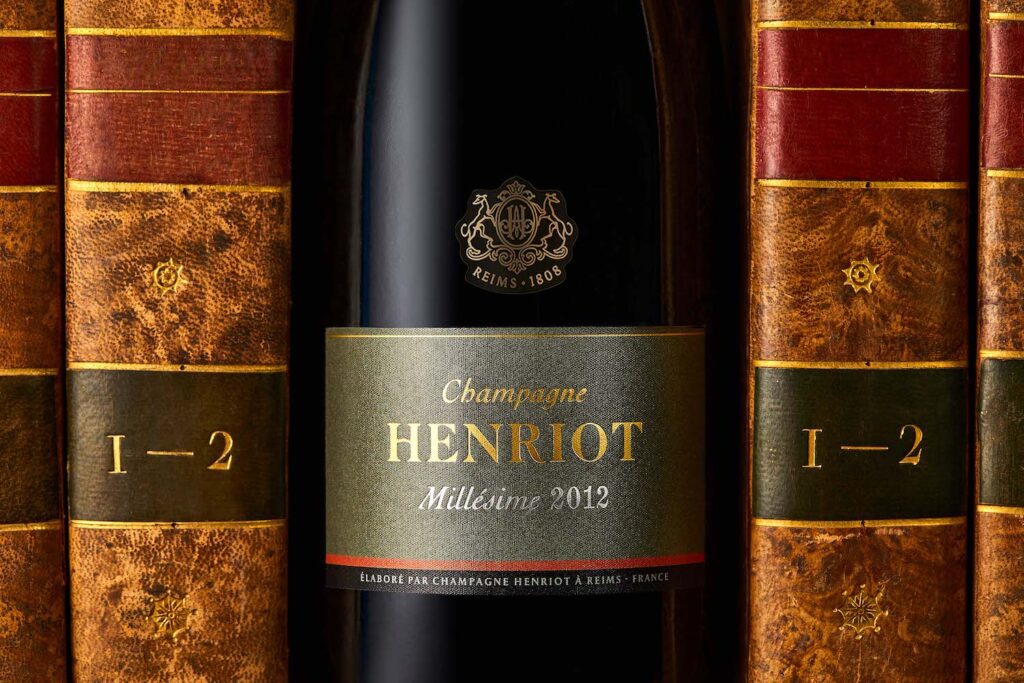 Sonoma Mountain's Benziger Family Winery was an early adopter of Biodynamic farming in California, and was the first Sonoma winery to be certified Biodynamic in 2000 by the Demeter Association. Today, each of the wines in the Benziger portfolio are certified sustainable, organic, or Biodynamic. As stewards of the land, the Benziger family invites nature in, instead of pushing it out, ensuring their vineyards are thriving, healthy, and producing wines full of character and conscience. Try: 2019 Joaquin's Inferno Sonoma Mountain ($70), a robust red blend with notes of strawberry and spice give way to mocha, cinnamon, and a hint of black pepper. The 2021 North Coast Rosé ($26) is a delightful blend of grapes sourced from North Coast AVA vineyards. Crisp and well-balanced, this wine bursts with fragrant citrus blossom aromas. And the 2020 Sauvignon Blanc ($16) is fresh and elegant with aromas of lemon, fresh grass, grapefruit, and melon.