Yet another Four Sisters Inns Collection gem, Gaige House is a gracious – and surprising –  home base for Sonoma County visitors. Located in diminutive Glen Ellen, within walking distance of some of region's most highly rated restaurants, the Italianate Queen Anne-style exterior of the main reception building belies an interior secret, one that is well-known to ryokan fans. Gaige House boasts Japanese-themed rooms and amenities inspired by traditional ryokan hospitality.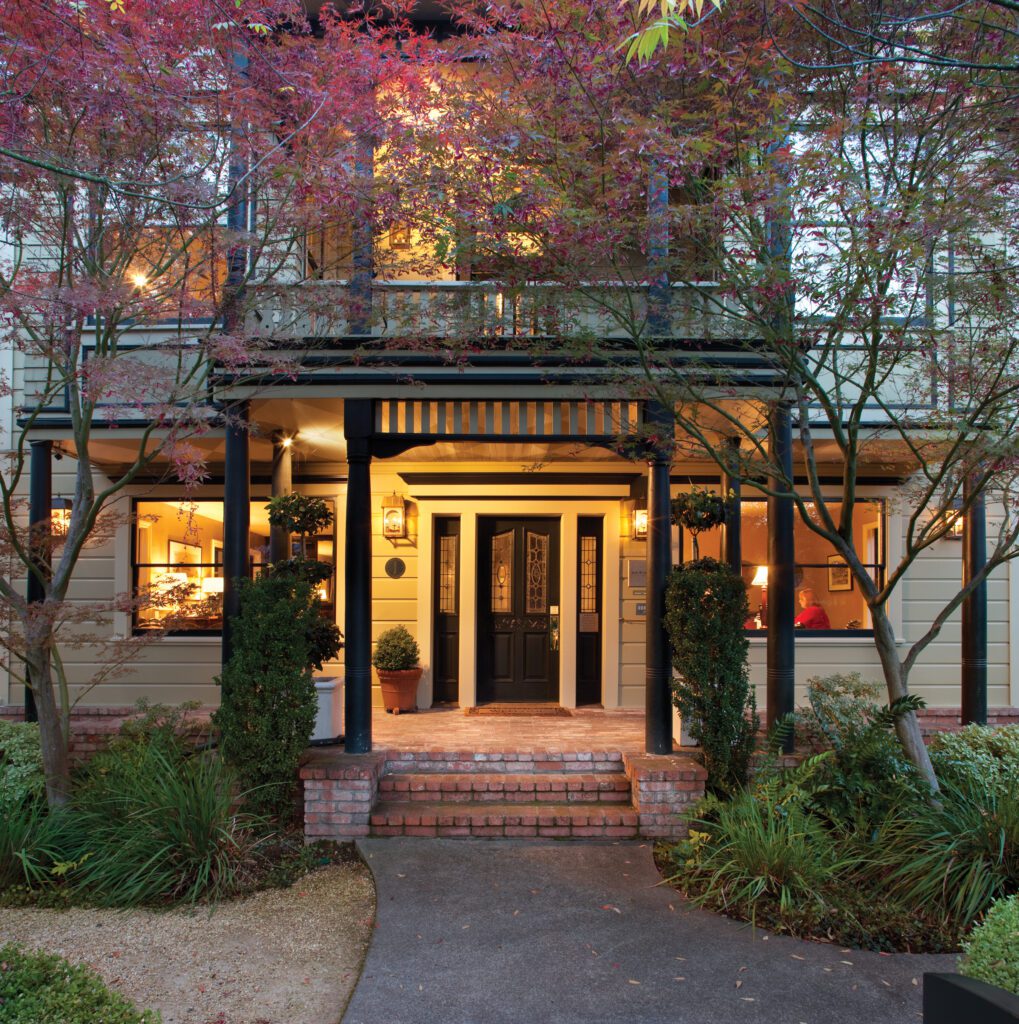 Gaige House's Ryokan Zen Suites feature large entrance halls that flow to modern and tranquil guestrooms with fireplaces. A hallmark of each is the deep granite carved soaking tub that overlooks an interior Zen rock garden. The suites are also outfitted with Japanese-inspired amenities such as yukata robes, geta outdoor slippers, zori indoor slippers, a split of chilled sake, and Yoku Moku cookies.
These Zen suites were imagined by interior designer Paul Davis and architect Paul Discoe, each of whom oversaw a total remodel of the inn in 2006. Inspired by the surrounding natural and verdant landscape along Calabazas Creek, the duo incorporated Japanese design philosophy into both the room and landscape renovation and created an aesthetic inspired by the ancient inns of Kyoto, mixed with modern luxury comforts in the heart of Wine Country.
While the Zen Suites are typically the first to be reserved, Gaige House's main house guestrooms are equally inviting – some feature large jetted tubs. (The Inn features 23 total rooms.) Included with every stay is a full complimentary breakfast, afternoon wine and cheese, freshly-baked cookies, and an evening selection of cordials and sake, the perfect antidote to a day of wine tasting. The inns crystalline swimming pool, hot tub, and poolside decking with fire pit provide a bucolic setting for rest and relaxation, as does the adjacent mediation/yoga pavilion. Another fire pit, located on the second story deck and surrounded by comfy sofas and chairs, looks out over the lush gardens. The main building living room and lounge also feature working fire places and seating areas at which to enjoy the bevy of provided games. Bamboo lined pathways and garden art invite exploration.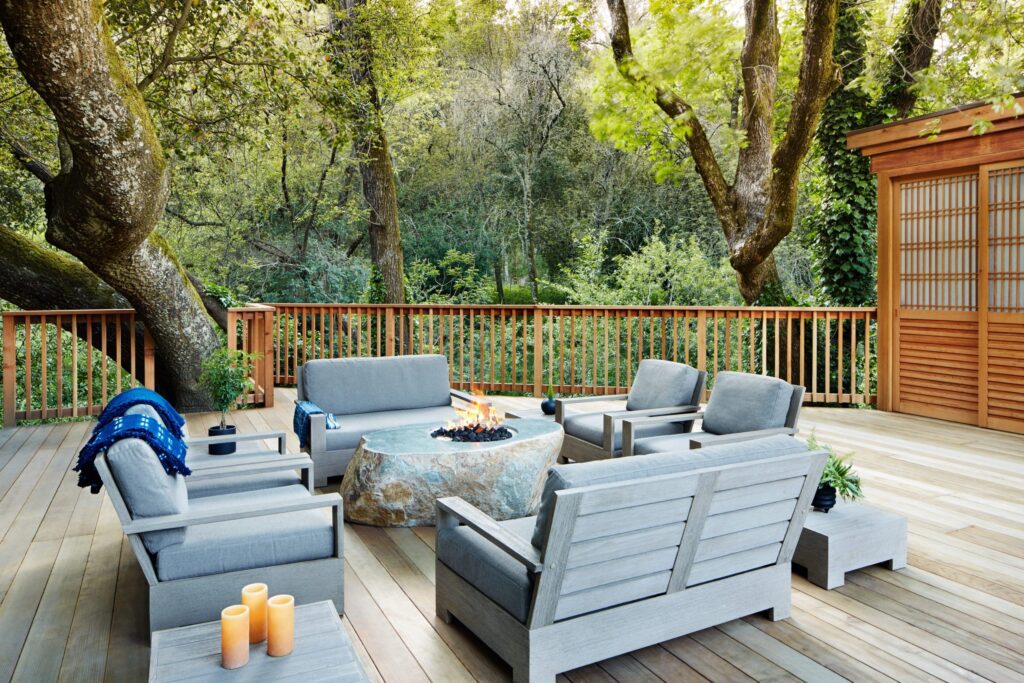 Gaige House was originally built by Albert Ebenezer Gaige who owned thriving butcher shops in San Francisco and Kenwood. The two-story building once housed a successful butcher/meat market and later temporarily served as the Glen Ellen schoolhouse. The main building was converted in the 1980s to a small inn, offering wine country travelers a beautiful hospitality option, made even more appealing with the 2006 renovation.
Gaige House is just one of 17 offerings within the curated collection of Four Sisters Inns located throughout California. Distinctive and independent, each in the collection provides a unique sense of place, combining an engaging and intimate setting with complimentary, signature amenities, and attentive service.