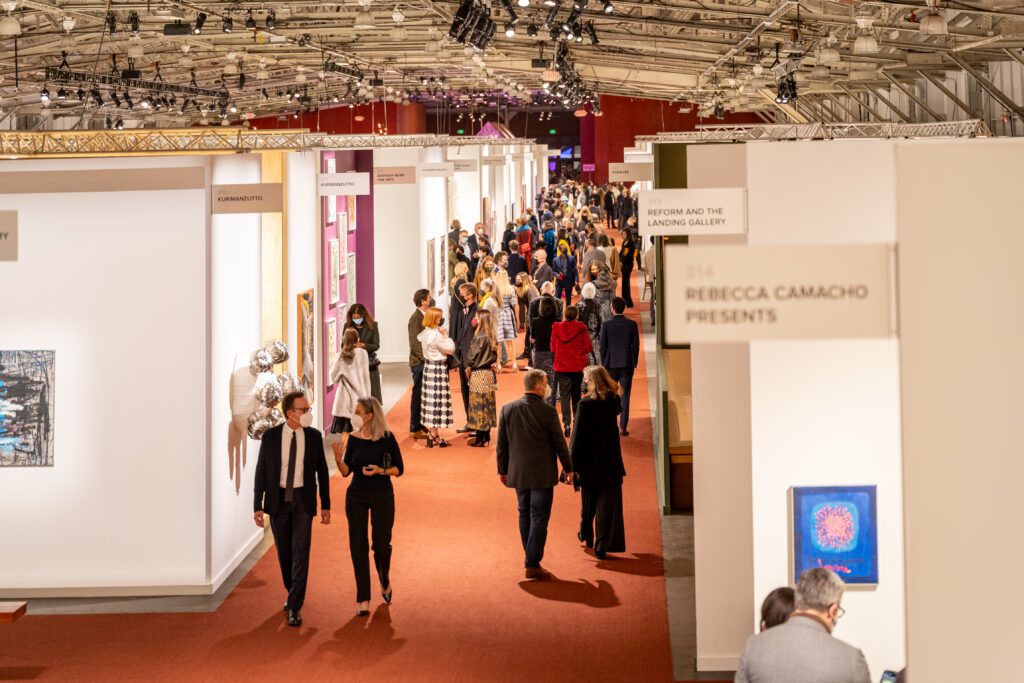 After last year's pandemic-inspired hiatus, FOG Design + Art at Fort Mason roared back to life as a benefit for educational programs at the San Francisco Museum of Modern Art.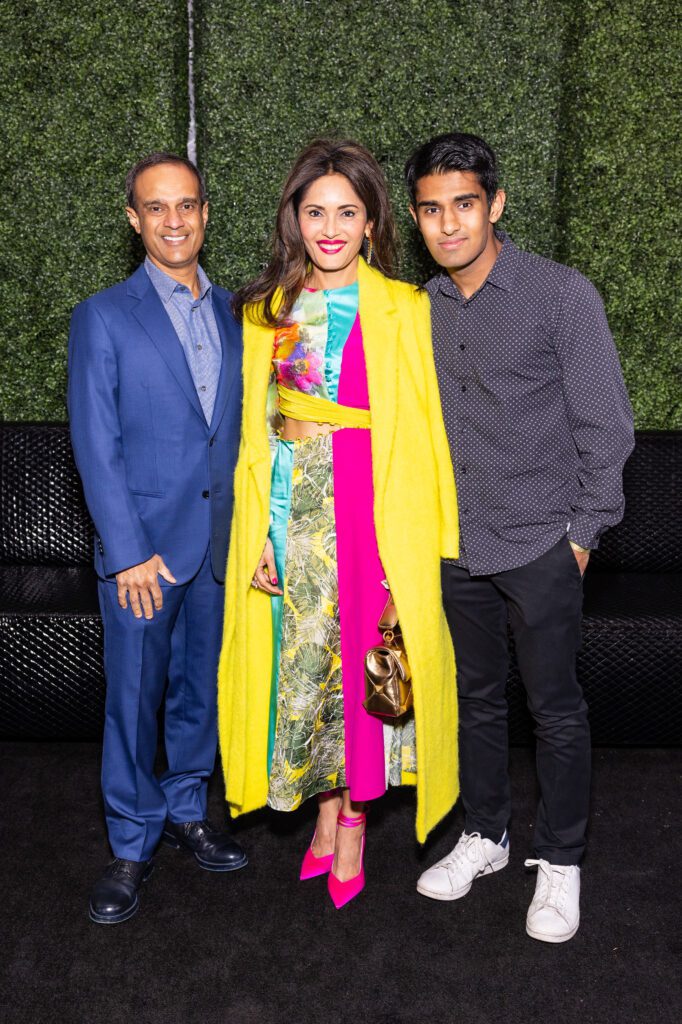 New blood is joining the old guard, from opening night co-chairs Wayee Chu, a philanthropist, and Ethan Beard, former Facebook and Google exec, to patrons such as Instagram Co-Founder Mike Krieger and his wife, Kaitlyn, and Komal Shah and her husband, Silicon Valley venture capitalist Gaurav Garg.
Guests browsed 45 galleries, wowed by a variety of art that ranged from a house made of wooden letters to a silk-screened ping pong table that guests were allowed to play on.
AT&T's Ken McNeely especially appreciated the works of social realism by fellow North Carolinian Romare Bearden. "After two years of near cultural isolation," McNeely said, "I couldn't think of a better way to open the art season."