Have you ever considered integrative medicine? Dr Toni Brayer, one of the lead physicians of Sutter's Institute for Health & Healing, thinks you should. "Integrative medicine is absolutely critical to global health. It's up to us now how to steer our healthcare system in new directions," she says.
Holistic healing is what has been around for centuries. By and large, we have forgotten the wisdom of the indigenous.
At IHH, Dr. Brayer, as inspiring as the medicine she practices, joins colleagues to guide patients to wellness by looking at the entire person—mind, body, and spirit—knowing that "illness (dis-ease) reflects an imbalance within the whole." To find the deepest meaning of health and healing, IHH uses ancient medicine for modern times. They practice team-based care which relies on physician and patient collaboration. We sat down with Dr. Brayer to find out why integrative medicine may be the key to transforming healthcare.
HL: What are some types of holistic healing which readers may have heard about, as well as some that may be new to them?
TB: We are in a period when there is a striking public interest in integrative medical care. Finally, studies are showing the benefits with improved outcomes. At IHH, we are true scientists who are open to incorporating well-documented, new knowledge into our medical practices. We are talking about Chinese medicine, acupuncture, psychotherapy (including trauma work), qi gong, breath work, meditation, massage and other forms of body work, chiropractic, guided imagery, nutrition, and, of course, primary care. Many people may have heard about all these forms of holistic healing, but it is most powerful to have them under one roof, working together. In fact, that is the key.
We practice integrative medicine by bringing the patient back to the center and working deeply with them to empower their healing process. Because we are part of Sutter Health, we can coordinate so our patients have the benefit of the best specialists, surgeons, and cutting-edge medicine, if needed. Integrative medicine generally has been thought of as alternative, but that viewpoint is changing. IHH is specifically part of a very large, sophisticated medical system. We refer patients to specialists, surgeons, and cutting-edge Western medicine within that system when needed for the best course of treatment.
HL: Is holistic healing new or has it been around for centuries? Please explain.
TB: Holistic healing is what has been around for centuries. By and large, we have forgotten the wisdom of the indigenous. Our very own global cultural traditions and memory are endangered. It's not only human lives that are suffering as a result. The environmental crisis, racism and inequity, patriarchal society, the threat to Mother Earth's animals and plant life: these all stem from same root cause, the delusion of separateness. What I just enumerated are not separate issues. They are interconnected and inseparable.
In the same way integrative medicine teaches us to look at the suffering of an individual, we must look at the suffering of our planet. Both ask us to approach the healing process as a complex and intricate web. This is the lens through which integrative medicine gazes. I passionately believe that if we do not start looking through this lens more deeply, and soon, there will be unfathomable consequences.
Last summer I had the great privilege of going on a medical mission to Rwanda. While I was there, I fulfilled a lifelong dream of seeing, up close, the gorillas native to the land. Thinking about them still brings me chills and warms my heart. The way I practice medicine, the way integrative medicine guides me as a healer and person, is to honor every single living being. I keep the memory of those majestic animals very close to me these days.
HL: How can integrative medicine help us reclaim health and well-being?
TB: A core principle of integrative medicine is that every person has their own natural capacity to heal. As clinicians, it is our job to listen deeply to every person and work alongside them on their own unique journey. In this way, patient and healer are equal collaborators. The patient has enormous power, autonomy, and agency. As they say, we're all in this together, right? We truly are! The more we consider ourselves, all living beings, and our planet as separate from each other, the more deluded we are. The more we wake up to our fundamental interconnectedness, the better chance we have at individual and collective healing.
HL: If someone wanted to embrace just one aspect of holistic healing, what would you suggest?

TB: When in doubt, start with the basics: nutrition, sleep, exercise, time in nature, some kind of contemplative practice, and quality time with those you love—most importantly, yourself! I know it sounds too simple and good to be true, but consistently reorienting towards these essential aspects will give you vital information about your baseline health. If all these factors are well established and you find yourself in pain or out of balance, that's great information for what to do next and what kind of support you might need.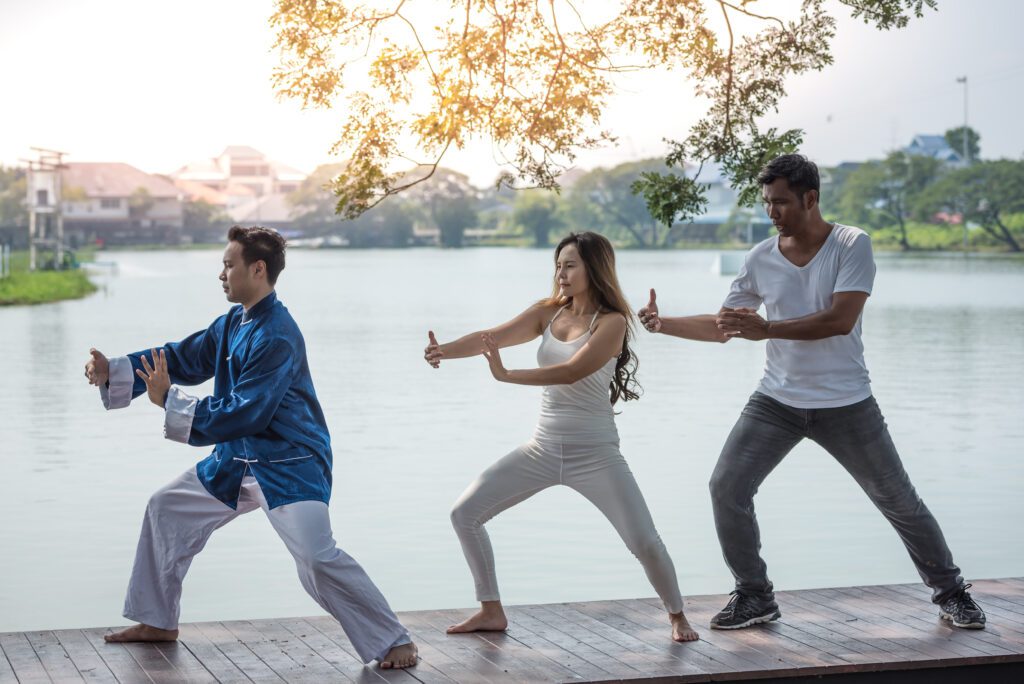 HL: What are some of your favorite success stories?
TB: A young mother was diagnosed with liver cancer by her gastroenterologist, a devastating diagnosis that completely upended her life. The cancer specialist recommended surgery and chemotherapy, both lifesaving treatments. Her head was spinning with shock, grief. Having no idea what to do, she read everything she could online and was considering no treatment—using only mushrooms and herbs that she read about for healing. There is a great deal of confusing, misinformation on the internet, and stressed-out patients cannot sort out the fluff from the science. This can be deadly and dangerous.
I had a long consultation with her, her friend, and her husband. I listened closely and actively to her fears. I explained how IHH could support her natural healing with nutrition, strengthening the immune-system, herbs, acupuncture, and qi gong, while she received the most up-to-date surgery and chemo from the best doctors in San Francisco. Her relief was profound, and she is now receiving the integrative services that we provide, along with her traditional oncology. Helping people through the "worst day of their life" and supporting them to live their best life is the highest reward for the work that I do.
HL: What else would you like to tell us?
TB: I'd like every reader of this article to consider, if even you feel a tiny spark of inspiration, to get curious and get involved by reaching out to us. In order for our healthcare system to change, we need as many allies as possible in all sectors. IHH's most pressing and current need is financial support for our cancer programming, which provides free integrative services to cancer patients at all stages of the cancer journey. We are living our mission. We are healing people and transforming healthcare. I invite you to join us.
Sidebar:
A 30-year-old institution, Sutter's Institute for Health & Healing (IHH) is a collection of integrative medicine clinics throughout the Bay Area, fulfilling its mission: "healing people, transforming healthcare". They offer five locations to serve you: Roseville, Sacramento, San Francisco, San Carlos, and Santa Rosa. https://www.sutterhealth.org/services/holistic-integrative-medicine/institute-health-healing.