GRAMMY nominees and multi-platinum recording artists OneRepublic perform exciting, intimate concert for festival guests
One Mind's 27th Music Festival for Brain Health, has surpassed a half billion dollars raised and leveraged since the initial festival in 1995. Last Saturday's event at Staglin Family Vineyard, raised more than $7.5 million to benefit One Mind. The goal of One Mind is to accelerate collaborative research and advocacy to enable all individuals facing brain health challenges to build healthy, productive lives.
This year's event began with a scientific symposium, featuring keynote speaker Deanna Barch, PhD, Chair of the Department of Psychological & Brain Sciences at Washington University, with opening remarks by Francis S. Collins, M.D., Ph.D., Director, National Institutes of Health.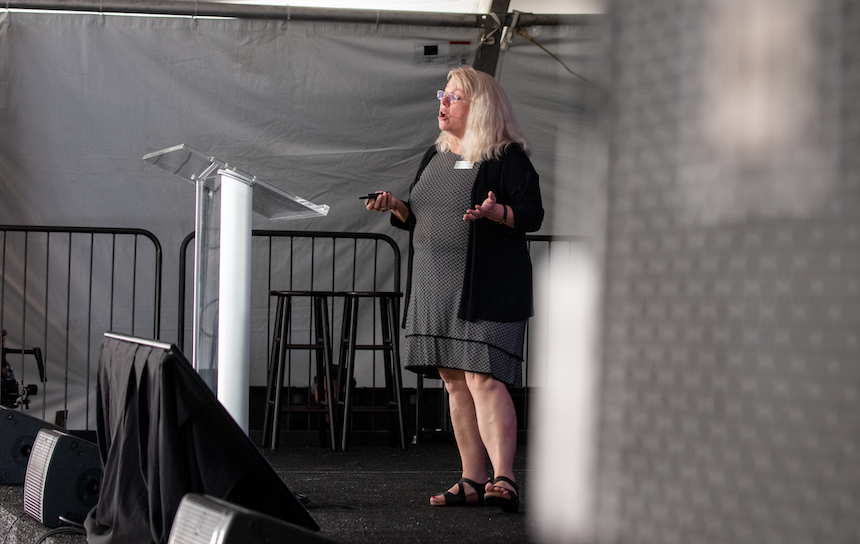 A symposium highlight was the research summary presentations of the four 2021 Rising Star Awardees. The Rising Star Awards identify and fund pivotal, innovative research on the causes of and cures for brain health conditions.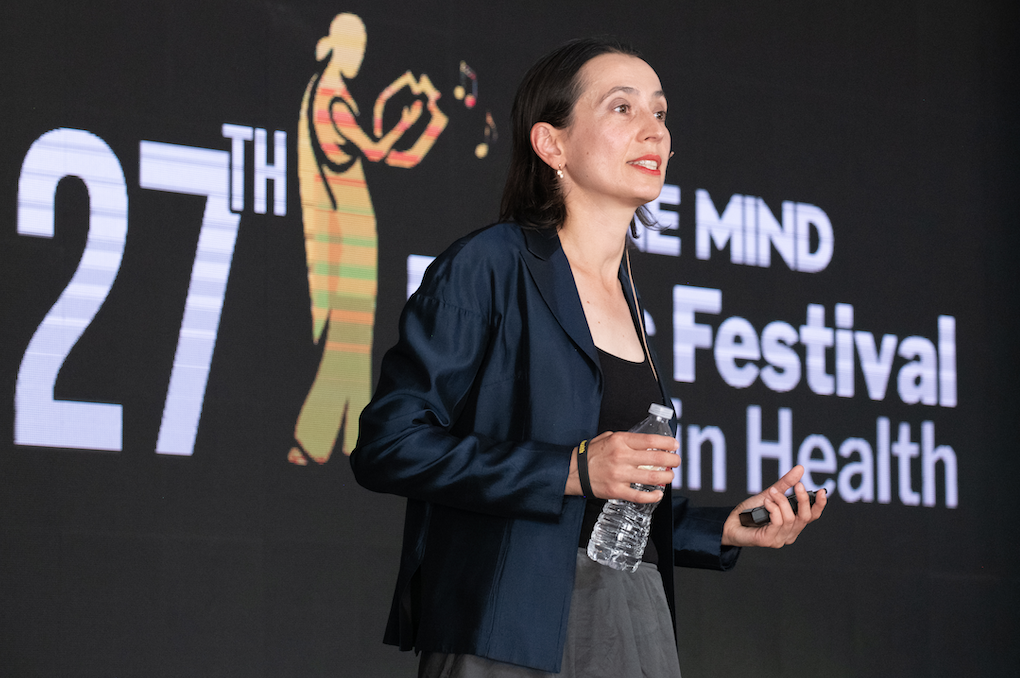 The day continued with guests enjoying a wine tasting outdoors on the Staglin Family Vineyard grounds and concert performance by GRAMMY nominees and multi-platinum recording artists OneRepublic.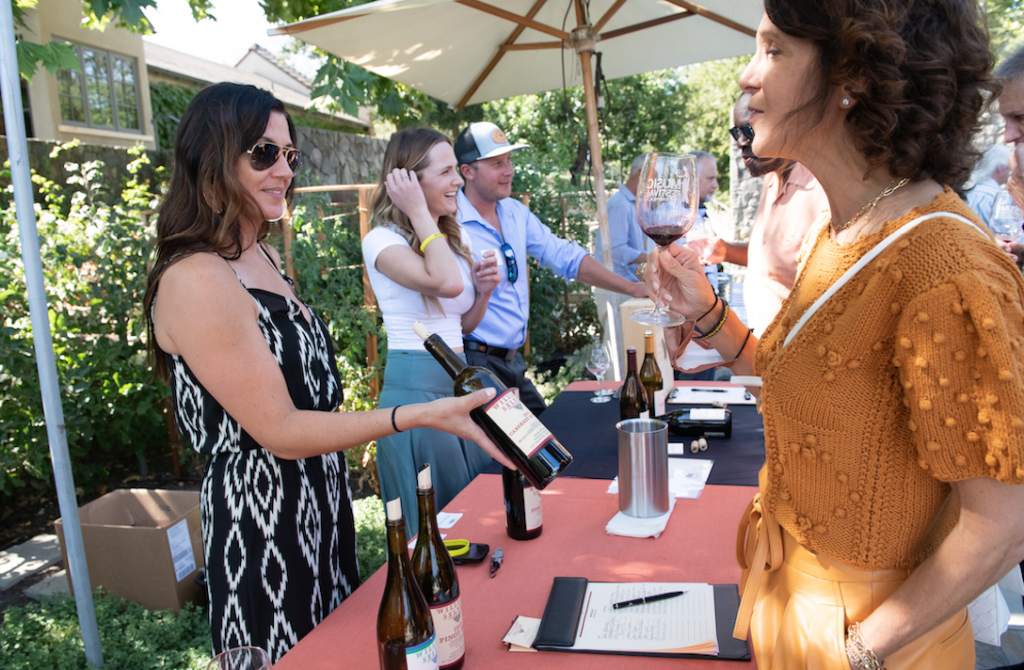 Q: Can you give a few specific examples on how One Mind has accelerated solutions for brain conditions; including anxiety, depression, bipolar disorder, schizophrenia and more? Garen Staglin: One Mind is pursuing a vision of "healthy brains for all" by accelerating science, expanding services, and impacting society. A few examples of our work include: Advancing Science: Established the equivalent of the "MacArthur Prize" for 40 young neuroscientists with a 3 year $300,000 grant that has launched the careers of today's top scientists and the future leaders. Josh Gordon, current head of the National Institute of Mental Health is an example of the excellence of these grantees.
Through the Rising Star research and other programs of One Mind, more than 200+ biomarkers for personalized diagnosis and treatment have been discovered. By promoting "open science" and "collaborative research" One Mind broke the silos of academic research, more than 10,000 people are enrolled and benefiting from One Mind studies.
Improving Services: Pioneered the development of a psychosis prevention diagnostic and treatment protocol with a 70% accuracy of detecting a child at risk. This 10-site national effort is being expanded into 10 counties in California in a program leveraged with $15 million in National Institute of Mental Health, State of California, and Kaiser Permanente funding, plus a $100 million NIH-led international clinical study.
Catalyzed the development of a digital treatment for early psychosis so effective that one dose protocol improves patients' lives for over a decade. This treatment has now spread to general use in care programs nationwide.
In one third the time and one sixth the cost, developed a blood and imaging biomarker for TBI proven in a clinical trial and now in practical everyday use to measure the severity of a brain injury affecting more than 3.5 million people every year.
Impacting Society: One Mind at Work started just 4 years ago, now includes more than 100 global employers and partners impacting the lives of more than 20 million employees and dependents. Goal is more than 75 million by 2025.
Played an important role in the effort to convince Ken Burns to commit to a 10-year, 3 major film project on brain health shown on all 350 PBS stations and raised the money necessary to produce and "green light" the film. The first film debuts in Spring 2022. Content will then be converted to be used by more than 2 million public school teachers.

Q: What have been some of your "wow" moments over the years at One Mind Music Festival? Garen Staglin: Many great memories and "wow" moments from the Music Festival over the years: 1) On an especially hot day, when challenged to jump in the pool for $5,000 each, 35 women wearing elegant dresses, jumped into the pool! 2) Brian Wilson, renowned Beach Boy artist, was so moved by performing for our guests, he took off his guitar and auctioned it for $75,000 to benefit One Mind. 3) Inspired by Brandon Staglin's story of "tragedy to triumph", country music great Lyle Lovett invited Brandon to the stage, gave him his guitar and played back up while Brandon sang an original song about living and thriving with schizophrenia. 4) The Saturday after 9/11, guests came together in solidarity and healing. In a special moment, Boston conductor Ben Zander lead us all in singing the Hallelujah chorus. 5) Grammy and Oscar award winning singer Jennifer Hudson invited a few guests to come on stage and dance with her. We had to call a halt to letting more people on stage after 50 guests joined her for fear we would collapse the platform! 6) After the release of the movie, "A Beautiful Mind" we invited the "real" John Nash to join us. That day our keynote speaker was Eric Kandel and one of our guests was economist Mike Spence. First time we had 3 Nobel Prize winners join us at the same time for a special day.
Q: What first motivated you to raise awareness and money for mental health issues? Garen Staglin: Our son Brandon suffered a psychotic break in 1990. We were fortunate to get him and accurate diagnosis and get him on a system of care that allowed him to return to Dartmouth after taking only one semester off. He proceeded to graduate on time, with honors, with a dual major. It was at that point we decided we were incredibly fortunate for this outcome, and we needed to "run towards the problem" and use our time, talent, and resources to try to figure out a way help others less fortunate and find causes and cures for these illnesses.
Q: Let's take a look back. 10 years ago you said, "although successful, you haven't yet gotten to the will of the public like cancer or heart disease. How do you feel about that statement now?" Are you happy or surprised by the progress made? Garen Staglin: We have made great progress in raising awareness and funding for brain health/mental illness, but we still have a long way to go. The public "profile" of athletes such as Simone Biles, Micheal Phelps and Kevin Love and the suicide tragedy of Robin Williams and Anthony Bourdain has finally reached millions of people and to understand that "it's ok not to be ok". I am happy that we have come this far, but never complacent about how much work and opportunity we have ahead of us.