With co-founders Rob Bradshaw, Ethan Gui, and Carrie Jiao, Silicon Valley-based Jack Jia, a former software entrepreneur, started Musely as a community where people could come together to share their personal beauty, lifestyle, and skincare tips and tricks. By 2018, 30 million monthly readers actively engaged on Musely's website, app, and social channels.
That same year, Jack received the "greatest tip of all." Dr. Marie Jhin, a renowned Bay Area board-certified dermatologist, now chief medical officer of Musely, wrote in to point out that melasma was a huge problem for countless women. According to her, dark spot creams, Fraxel® laser treatments and IPL lasers often failed to solve the problem. She suggested a dedicated prescription medicine she'd developed.
As it happened, Jack's wife, Cherry, suffered from melasma and willingly became patient zero for what was to become Musely® FaceRX, Jia and Jhin's new skin car arsenal. Within two years, Cherry's dark spots had disappeared—completely. Now with 200, 000 patients, Musely prescribes FaceRx via telemedicine conferences with board-certified dermatologists. The products range from peels to spot creams. We sat down to chat with Jack Jia with a tube of neck cream in hand.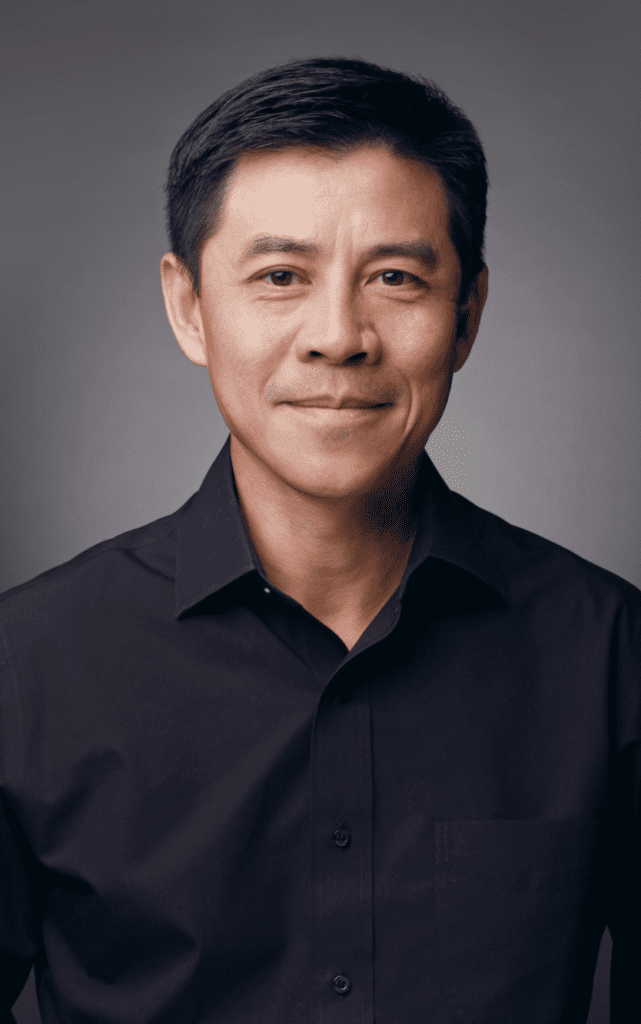 HL: What is telemedicine and how does it work?
JJ: It works the same as most doctor visits—but online.
HL: What is a typical consultation like?
JJ: That's the great thing about Musely—it's not like a typical consultation. With other consultations, it can be difficult to set time aside and go to an office in person. You'd typically wait months and pay hundreds of dollars, but with Musely, it's fast, easy, and affordable. A 3-minute online dermatologist visit is completed in two parts: a medical questionnaire and photo upload. After you submit your visit, it gets sent to an appointed board-certified dermatologist for review. You'll receive a custom prescription which can be transmitted to your own pharmacist. Within three days, your very potent medicine will be received.
HL: What is FaceRx?
JJ: FaceRx are the prescription medications we offer. You can find treatments for various skin concerns on the face, neck, chest, underarms, and even private areas. With FaceRx, you'll regain confidence with real results!
HL: Your treatments focus on skin regeneration and spot removal from the face, neck, and chest. What ingredients are used in your products and how do they address sun damage and ageing issues?
JJ: We use "gold standard" ingredients in all our treatments. The main active ingredients for our dark spot/sun damage treatments are hydroquinone, tranexamic acid, azelaic acid, as well as tretinoin. These ingredients regulate pigment growth in new skin cells, so in a few short weeks, you can see an even, clear, and bright complexion. For aging treatments, we use tretinoin, the only FDA-approved ingredient proven to reverse signs of aging. Tretinoin speeds up the skin cell cycle, which helps to keep the skin plump with collagen and elasticity, so you can age youthfully. Although there are prescription-grade and pharmaceutical medications with similar ingredients on the market, they don't work as well. Musely FaceRx is freshly compounded and customized for you, so it is 10 times more potent than anything else out there.
HL: What cannot be addressed online?
JJ: The neat thing about Musely is that all of our patients are connected with a board-certified dermatologist. With their top training and experience, our dermatologists are able to identify potentially dangerous skin conditions, such as precancerous spots on the skin. These types of conditions are referred to a local doctor to be further examined and treated in-office.
HL: What else would you like our readers to know?
JJ: If you've spent years and thousands of dollars trying to find the holy grail skincare product and still haven't found it, then you need to try Musely. Ninety percent of our patients have spent years or decades (literally) trying to address their concerns of dark spots and ageing. Nothing ever worked, no matter how expensive or complex the treatment … that is, until they tried Musely FaceRx.
Sidebar: Mouth Care
Burst® Oral Care
Who says brushing is boring? Burst Oral Care's stunning, cordless, compact water flossers and uber-plaque-removing electric sonic toothbrushes (with charcoal bristles to promote whiter teeth) come in three shades: black, white, and rose gold. $69+ burstoralcare.com 
GO SMILE Stain Eraser Tins
Keep stain erasers on hand in this new, fun, sustainable tin. Easy-to-use, patented, portable, and fast teeth whitening applicators prevent daily stains from setting into your teeth and give you minty, fresh breath. Sugar-free and refreshing "Fresh Mint" flavor freshens breath. $10, GoSmile.com