Hairdressers have had their hands full. As salons reopened, many locked-away humans returned to polite society with hairstyles that only the pandemic could love. From rowdy mullets to self-snipped bobs, including buzzcuts, inches of dark roots, box-dyed debacles, waterfalls of unbridled curls, and entire heads of formerly hidden gray lengths, hair seemed to have taken on a life of its own during the pause. But, while most of these hairdo disasters were fixable and though many people decided they preferred their new looks to their old styles, a more menacing hair problem reared its (excuse the pun) head. Hair loss had become the number one hair problem of the pandemic.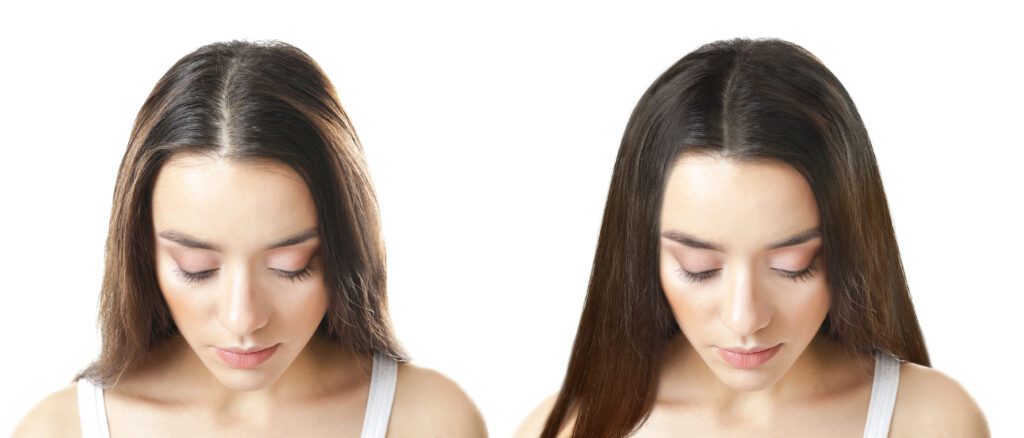 According to a New York Times story, "You're Not Imagining It: The Pandemic Is Making Your Hair Fall Out" (February 18, 2021), doctors across the country reported "an uptick in patients suffering from stress-related hair loss." The article notes that data science firm Spate reported that Google searches for hair loss increased in bounds, with the topic being searched more than 800,000 times.
Social media brimmed with hair loss discussions. Stylists sought SOS from haircare manufacturers for their clients. Nutritionists added their two cents (eat an anti-inflammatory diet, etc.). Meanwhile, people losing hair continued to stress themselves out more each time they showered. Scientists and doctors tried to quell the fears. They reminded the worried masses that hair loss is usually temporary and often occurs during periods of immense physical or emotional stress. Not surprisingly, COVID itself caused hair loss. Some scientific studies show that 25 percent of people who faced the virus experienced hair loss in the disease's aftermath. Many people suffering from hair loss are certain that figure is much higher.
"The pandemic, with its stress factors, has been hard on hair," says Kevin Murphy, an Australian-born hairdresser and founder of his eponymous hair care empire. "Stress in uncertain times has caused renewed focus on hair loss and breakage as well as overall hair and scalp health," he explains. "In times like this, some people are more susceptible to thinning hair. What we do know is that androgens like DHT are produced in times of stress and may cause the hair to 'shed'—that's the technical term. We do offer products, like BODY.MASS, that encourage healthy hair and a healthy scalp and make the hair feel and act thicker from the first use."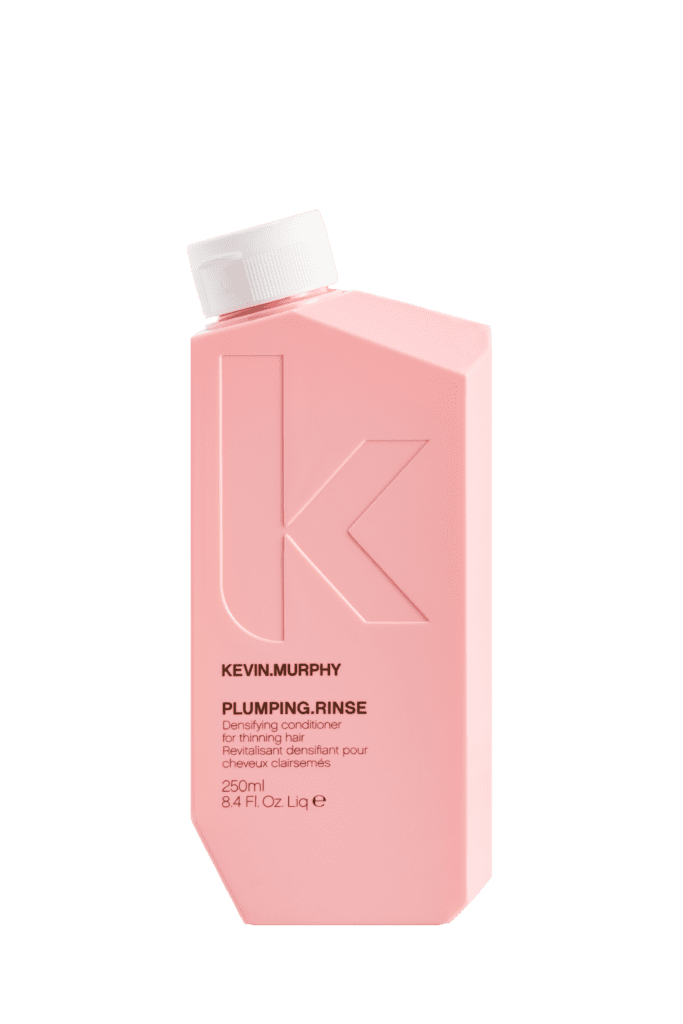 Murphy points out that hair does seem to thin overnight, but it doesn't seem to grow back over night. He suggests a combination of cosmetic and long-term solutions, plus self-care. "Rest assured that with the right type of care and appropriate product, hair health and fortitude can equalize and return to normal," he says with optimism.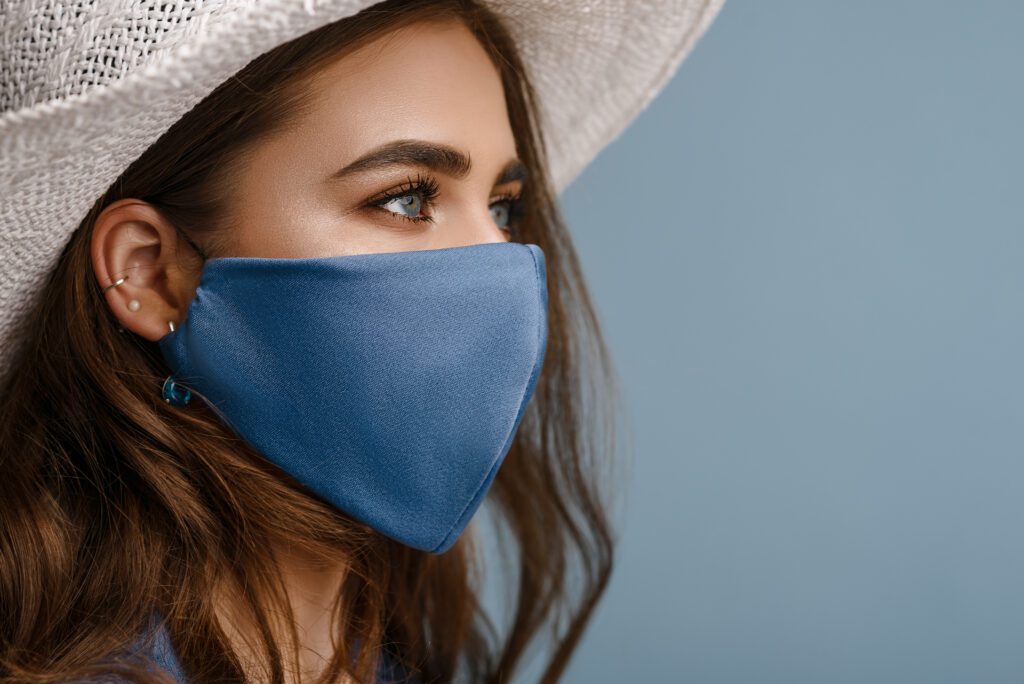 "We've had incredible growth with Iles Formula throughout the pandemic," says Wendy Iles, the founder of Iles Formula, who spent a decade scouring the globe to find powerful ingredient blends and complexes that would provide hair repair with instant results. Use of her performance-driven, 3-step program promises "soft, nurtured, healthy hair" from the first use.
Iles attributes the property's benefits to the range of unusual ingredients. The shampoo, for example, boasts 16 key ingredients, including an exotic root juice and tucuma seed butter harvested sustainably from the Amazon rainforest. Free from harsh detergents, silicone, paraben, and sulfates, the shampoo's delicate formula cleanses without stripping the hair's color or over-drying the strands. "Further, vitamin B5 restores the hair shaft and helps to repair split ends, dullness, and rough texture. Silk proteins from Japan, sourced from non-farmed silkworms, enhance the volume of the hair," says Iles.
From Brazil, Natura Lumina came onto the scene during the pandemic, offering aid for all types of hair—dry, oily, curly, straight, gray, or over-processed. They utilize exclusive Pró-teia Biotechnology, a vegan protein process which has an extreme affinity with the hair strands. Miraculously, it fills the internal pores, eradicating damage and retexturing the cuticle. This strengthens the hair, reducing breakage and improving appearance and manageability. Each Lumina formula also has other active ingredients that treat specific needs, resulting in what feels like a nearly customized haircare routine.
According to a spokesperson from Lumina "the line's use of pró-teia counteracts hair loss due to stress by treating the threads so that they gain strength, resistance, and malleability." They suggest choosing the haircare set that matches the consumer's most obvious need. If hair needs hydration, for example, Lumina Dry Hair Complete Care Set would be the best option; but if lock definition matters, gravitate towards Lumina Curly Hair Complete Care set. "Many customers mix and match," says the Lumina Natura spokesperson.
If hair loss has been a challenge during the pandemic, remember that sometimes it takes finding the right products to match your needs. A scope of supplements (many swear by Nutrafol, an all-natural formula has been very popular; biotin remains a favorite, too), dietary changes, coconut oil masks, haircuts that add the appearance of girth, and thickening serums, conditioners, and shampoos can all help. Most of all, remember that worrying only makes things worse. Find a way to de-stress while you wait to let your hair down in all its Rapunzel glory—as in the before times. It will happen.