Aileron Estates wines are alone worthy of a wine country visit. Add a pre-tasting, scenic, bi-plane ride over Sonoma, and Aileron becomes a wine tasting must-do. Unlike any other wine adventure within Napa and Sonoma, Aileron's Take Flight tasting experience pairs proprietor Shannon O'Shaughnessy's luxe Cabernet Sauvignon and Sauvignon Blanc with soaring, open air heights, provided by the skilled pilots of Vintage Aircraft in Carneros, and the combo is exhilarating.
O'Shaughnessy's own passion for flight (she herself is an expert pilot) led to the creation of the unique offering. Take Flight is offered year-round in partnership with Vintage Aircraft, weather-permitting, on a limited basis for groups of two to eight people and includes a 20-minute scenic flight, including aerobatics (inverting, Barrel Rolls, a Hammer Head, and a Cuban Eight) if desired, followed by a private tasting of Aileron's first two vintages. Vintage Aircraft boasts three Boeing PT-17 Stearman planes flown by pilots with 30 years of commercial experience. Each plane is modified to accommodate two passengers in the front open cockpit. Known for stability and strength, Stearmans are a popular classic and were the first aircraft a cadet would fly during flight training prior to and during World War II.
Post flight, participants enjoy Aileron's two estate wines: limited-production and estate-grown Sauvignon Blanc from Coombsville and Cabernet Sauvignon from the Howell Mountain and Atlas Peak AVAs, made by the rockstar winemaking team of Philippe Melka and Mayan Koschitzky of Atelier Melka. O'Shaughnessy, one of the few solo female vintners in the Napa Valley, brings years of wine industry experience to Aileron, which she founded in 2016. Prior, she played an integral role in the launch and development of her family's brand, O'Shaughnessy Estate Winery.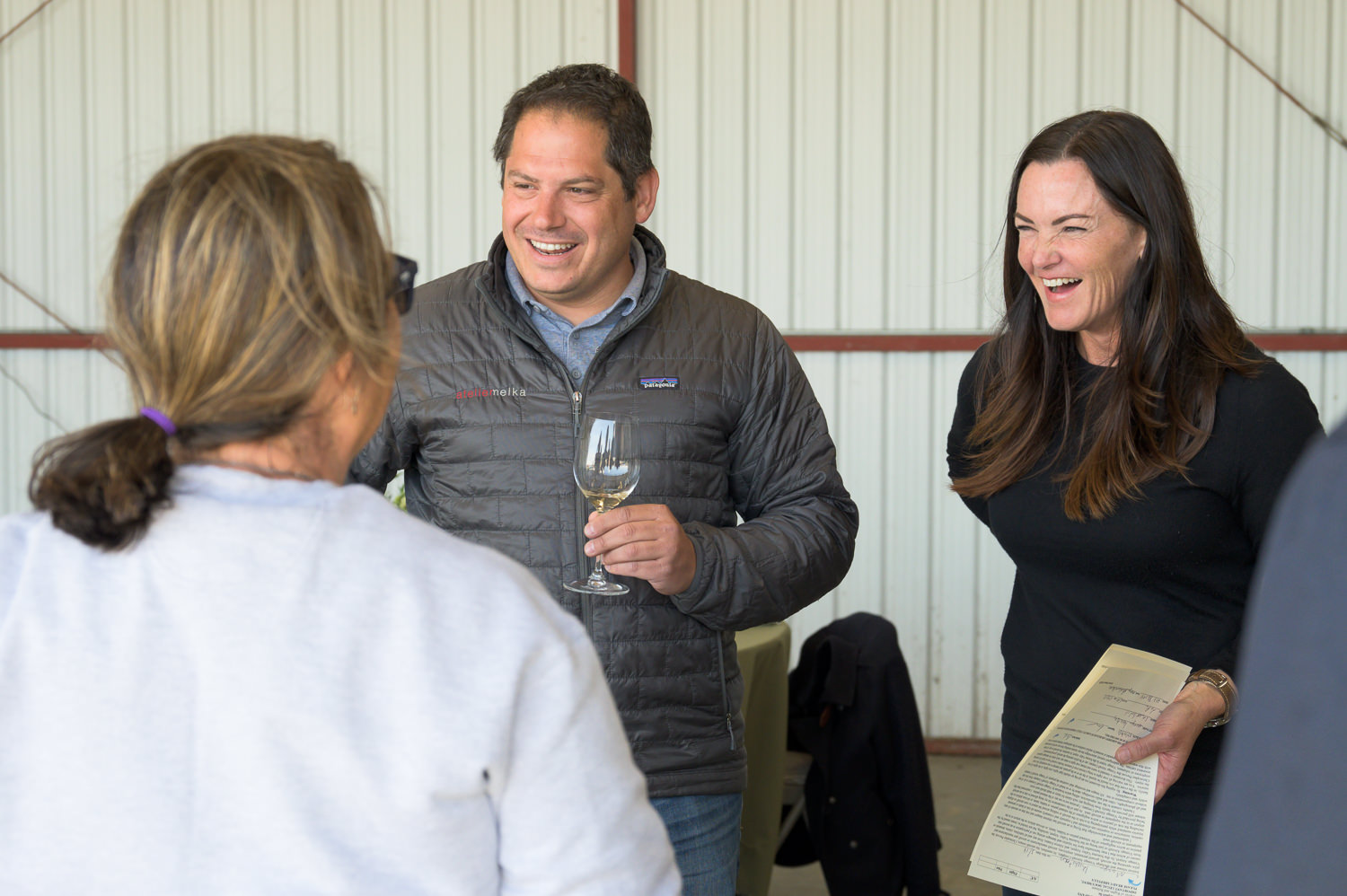 Take Flight is hosted personally by O'Shaughnessy and is available on a very limited basis with a minimum two-week advance booking required. Price starts at $550 per person; a boxed lunch option is available for an extra fee. To book, call 707.561.9454 or email info@aileronestates.com.