Experts Take a Look Into the Crystal Ball
---
Contributors: Fran Endicott Miller, Misty Milioto, Rosanna Stevens, Laurie Jo Miller Farr
---
Some are calling it travel revenge. Others are simply calling it recovery. Whatever the nomenclature, it boils down to a strong desire to make up for lost time.
Thoughts of sleek yachts, private jets and mountain hideaways inspire us to dig out and dust off the passport. To find out more about the adventures that await, Haute Living contributors talked to owners, founders and CEOs of several luxury travel enterprises. We asked them to polish off that propitious crystal ball and tell us what's in store for 2021 and beyond.
And who better than Francis Ford Coppola to start the conversation off?
_____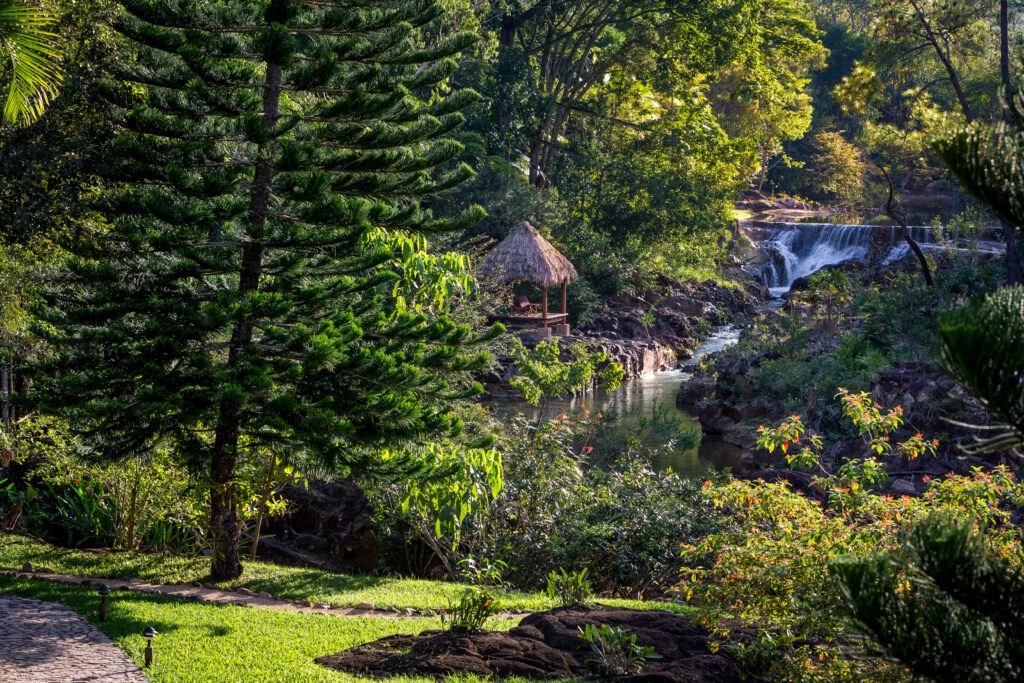 Blancaneaux Lodge in Belize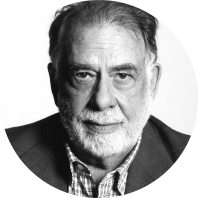 Legendary filmmaker Francis Ford Coppola made an almost accidental entry onto the hotel scene in the early 1990s and now boasts an international collection of "The Family Coppola Hideaways" in addition to his wineries, restaurants, and high-end cannabis business.
The portfolio of six stylish Hideaways includes Jardin Escondido in Argentina; Palazzo Margherita in Italy; La Lancha in Guatemala; and Turtle Inn, Coral Caye private island, and Blancaneaux Lodge in Belize. All are luxurious, serene and eco-friendly retreats with their own individual characters and environments that one would expect from such an expert in world-class lifestyle.
Haute Living San Francisco asked about Coppola's early travel memories, how he came to discover the Central American country of Belize, home to his first Hideaway, and the pandemic rebound.
HL: What brought you to Belize and what were your first impressions?
FFC: I went because I had grown fond of the jungle of the Philippines when making Apocalypse Now. I stayed at a curious place called "hidden valley," which had natural spa pools and a lovely tropical setting. I was trying to discover something like that closer than nine hours away by plane.
HL: Once you had found it, what prompted you to open up Blancaneaux Lodge in the Mountain Pine Ridge Forest Reserve in Belize as a hotel?
FFC: I enjoyed the forest pine ridge along with my boys, and eventually, it became what it is now. I never intended it to be a hotel. But when I added various conveniences there, I realized I needed some caretakers or it would all disappear. When Caracol, the Maya archaeological site, was discovered, Blancaneaux Lodge was the nearest accommodation to it, and thus it evolved into a hospitality business.
HL: What are your formative memories of travel?
FFC: My first memories of travel are the experience of our family of five driving across the country from the east to the west coast. My father would always write a song about the state or city we were crossing, and we'd sing them together in the car. We'd stay in the typical motels one found back then and eat at the various roadside places. It's not that my father was miserly, but as my mother would say, "Whenever he'd walk through the forest, the birds would sing 'cheap cheap.'"
HL: In a post-Covid world, why should travelers come to Belize first?
FFC: Belize deserves a compliment for how effectively they've managed the pandemic. Because of their scrupulous rules and management of tourism, they controlled the spread of the virus effectively and better than many Central American popular destinations. They deserve the blossoming return of tourism that they are enjoying. Also of course, our Hideaways always eschewed closed, air-conditioned spaces and featured naturally cool by fresh air flowing through the spaces. Thus we were already an optimum style and setting to avoid contagion. — RS
Read more about Blancaneaux Lodge, Belize.
_______
AmaWaterways
Slowly touring along leisurely, scenic routes to beauty spots with easy access for on-shore excursions has enormous appeal. Much smaller and more intimate than ocean voyages, luxury river cruises exploded onto the scene several years ago.
Kristin Karst, a native of Dresden, Germany — right on the Elbe River — is executive vice president and co-founder of AmaWaterways and a leading voice in the river cruise industry. In 2002, with Rudi Schreiner and Jimmy Murphy, she co-founded AmaWaterways, an award-winning river cruise company offering voyages throughout Europe, Southern Africa, Southeast Asia, and Egypt. Karst's extensive knowledge of the world's rivers, cultures, and traditions, and her commitment to providing top-notch customer service enable her to effectively shape the products and services of AmaWaterways and communicate to world travelers the benefits of river cruising.
HL: What are you thinking about pent-up demand? How is tourism recovery looking in the short-term?
KK: We remain incredibly optimistic about international travel returning very soon and as the only US-based river cruise line with actual experience sailing with protocols in 2020, guests can trust us to provide the wonderful experiences they are craving. Our 2021 Christmas Market and holiday cruises are already more than 50 percent booked, and based on demand for 2022, we have opened our 2023 season earlier than ever— nine months ahead of schedule.
Many people have unused vacation time and budgets and are looking for ways to make up for missed travel experiences and celebrations with loved ones that were postponed last year, so I believe that we will see tourism recover quickly as vaccine distribution continues, case numbers drop, and a sense of hope and optimism rises among the world. With people demanding more intimate, safe experiences in less crowded destinations, river cruising is set to be one of the first tourism segments to recover.
HL: Looking into your crystal ball, do you have any predictions to share about travel over the next few years?
KK: Once travel restrictions are lifted, I expect many will look for more intimate ways to travel with exclusive and safe experiences that will immerse them in new cultures and allow them to slow down and enjoy the people, cuisine, and beauty of the destinations they visit. I believe people will look for ways to support the communities they visit through destination stewardship.
I also expect to see more multi-generational and skip-generational travel as people look to make up for those missed milestone birthdays and anniversaries with a once-in-a-lifetime trip that will bring the whole family together. People have a new appreciation of the value of family, and at AmaWaterways we have chosen to remain inclusive to all ages and have seen an uptick in the numbers of families booking river cruises together.
HL: Any other river cruise trends you've spotted?
KK: The final trend I am particularly excited about is the demand for longer journeys. We have seen many travelers booking combination river cruises – sometimes staying on the same ship on a different itinerary but often changing ships and rivers completely. As a seamless extension to their river journeys, we have also seen an uptake on our pre- and post-cruise land packages, allowing guests to slow down as they take in everything that each destination has to offer.
HL: Are there any silver linings or positive learnings and useful takeaways that came out of travel's extended shutdown?
KK: I truly believe that out of challenges come opportunities! My husband, AmaWaterways' president Rudi Schreiner, and I have decades of experience between us and since launching AmaWaterways 19 years ago, I am proud of the many challenges we have overcome and how we have remained a strong debt-free company while continuing to innovate and grow. The pandemic has challenged our teams' creativity and opened up new ways to use technology to stay connected with our valued travel advisor partners and guests.
I am very proud of the speed and positive way our teams have adapted to a work-from-home environment as we developed new tools to stay engaged and provide important information in the constantly changing travel landscape. Over the past year, we have hosted over 2,500 fun, virtual events including Sip & Sail Cocktail Hours, Virtual Cruise Nights, and Webinar Wednesdays and it has been inspiring to see our travel advisor partners and past guests from around the world join these events as we reminisce on past experiences and look forward to new ones together. Ama means love and at AmaWaterways we continue to pour love into everything we do as we prepare to set sail again very soon.
HL: Aside from health & safety protocols, in what ways will people find AmaWaterways experience different than it was pre-Covid?
KK: AmaWaterways is known for delivering unparalleled experiences with a very personal touch, and I am confident that with our extraordinary crew, our guests will find their experiences as memorable as ever post-Covid. Aside from enhanced health and safety protocols, we look forward to meeting the demands of our guests for more personalized vacations with longer journeys, new dining options and new itineraries that will take guests to some of the most sought-after destinations in the world. We continue to move forward and build sustainable ships, provide immersive experiences and exclusive dining experiences, and I can hardly wait to be back on board with our guests! — FM
_____
IYC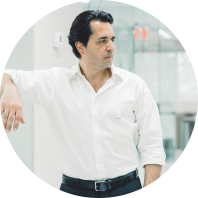 Off-the-beaten track solitude or a high-octane, glamorous destination? "The world is your oyster" is a cliché, but it certainly applies to yacht charter vacations. On board, you'll enjoy impeccable service and cuisine, a charming crew, knock out views and unencumbered access to beautiful spots. The two remaining questions are: Where to? And, for how long?
With a fleet of luxury superyachts that are more than up to the task of fulfilling your dreams — anywhere on the face of the earth — Stefanos Makrymichalos, CEO of IYC, shares his optimism about 2021 and beyond.
HL: How does the recovery look for luxury charter yachts?
SM: We have high expectations for summer 2021. We are receiving a high number of inquiries from clients around the world who are eager to go on a vacation, and vaccinations are expected to make international travel possible again in time for the season. We are already seeing numerous bookings for the summer season in the Mediterranean and the Bahamas. Over the past few weeks, New England has also started to get booked up.
HL: And your predictions over the next few years?
SM: The travel industry will quickly recover and yacht charters will continue to grow their market share as the preferred type of vacation for certain income groups. We expect the number of first-time charterers to increase steeply as more people realize that yachting is one of the safest types of vacations that provide travelers with unlimited options. We also expect to see an increase in charters in Southeast Asia. The region will become increasingly popular and the number of quality yachts positioned in that region will proportionately grow.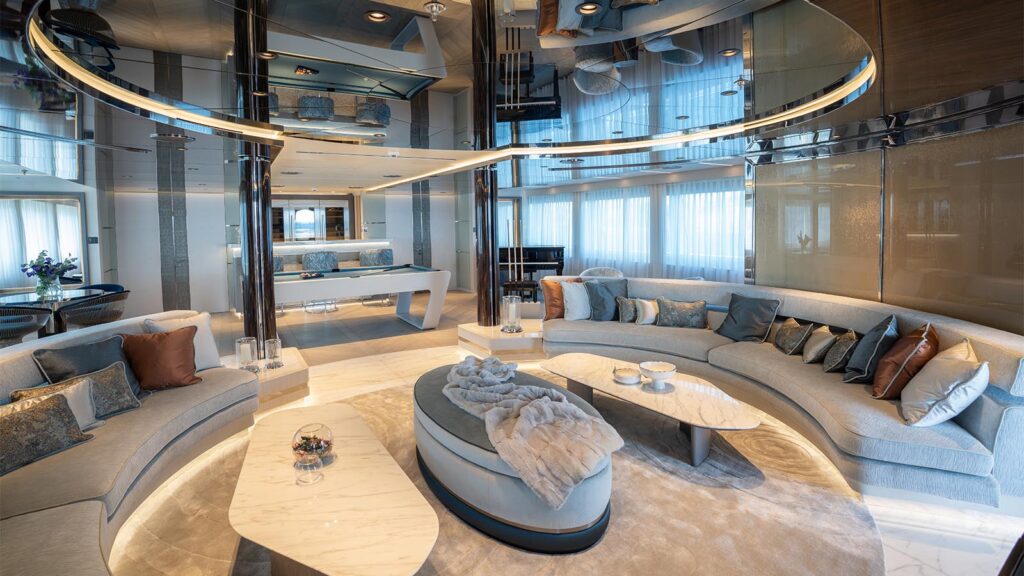 HL: Was there a silver lining from our extended shutdown?
SM: Yachting was the least affected sector of the tourism industry and is probably one of the wisest investments for those who are looking for an exceptional vacation experience. The pandemic excelled the rate of maturity amongst all yachting professionals and forced the industry to revisit many of its practices and policies. People who are looking to go on vacation will always find a way to make it happen. For example, yachts began chartering in areas that were not traditionally popular yachting destinations.
HL: Are there any ways that people may find the yachting experience different than pre-Covid?
SM: They will not find major changes to the experience; it was wonderful and still remains wonderful. With many people looking to socially distance on a yacht, charter guests might find that captains have more "hidden gems" and remote destinations to recommend visiting and there are more entertainment options on board. — MM
—–
Set Jet
Avoid TSA and fly aboard a luxurious Bombardier CRJ200 aircraft to Cabo San Lucas. The membership-based jet charter flight program bridges the gap between commercial and private Converted from a 50-seat configuration to a VIP cabin of just 13-19 passengers, the new weekly nonstop service was launched from Los Angeles in April, also offering direct service for San Francisco-based members with a brief LAX layover. The one-way Los Angeles – Cabo fare is $1,699.95, plus $490.95 for San Francisco – Cabo. Set Jet CEO Tom Smith talked to Haute Living about the new service and the larger travel trends he's seeing.
HL: What are your views on travel and tourism recovery in 2021?
TS: In the short-term, Set Jet feels confident in a swift recovery of the tourism industry. Our flight occupancy and utilization rates have continued to climb – exceeding our pre-pandemic levels. During the pandemic, many turned to private jet memberships in order to fly in a safe and private manner. It's clear that people have had enough of the lockdowns and are thrilled at the opportunity to safely travel again. For example, our flights from Scottsdale to Los Angeles and Las Vegas were virtually empty until recently, and they are now selling out on a regular basis.
HL: Let's look into the crystal ball and ask about your predictions for the future of travel over the next few years?
TS: Based on our data, we have every reason to believe that the future of travel is optimistic – likely increasing quickly over the next couple of years until it normalizes once again. People are itching to travel again, and the market will likely mirror that sentiment.
HL: Sounds great. Were there any positive learnings or useful takeaways that came out of travel's extended shutdown?
TS: For private jet charter companies like ourselves, we learned that our mode of travel is overwhelmingly safer than other options. With private terminals, fewer crowds, and 13-16 seat ultra-VIP configured Challenger 850 aircrafts that are perfect for social distancing, the pandemic showcased Set Jet's safety measures and the benefits of private travel.
Another takeaway we've seen is that this pandemic and the lockdowns have illustrated how much travel – particularly vacationing and visiting loved ones – is critically important to our society and is an integral part of a healthy mental state. Something that will be much more appreciated and cherished as travel becomes possible once again.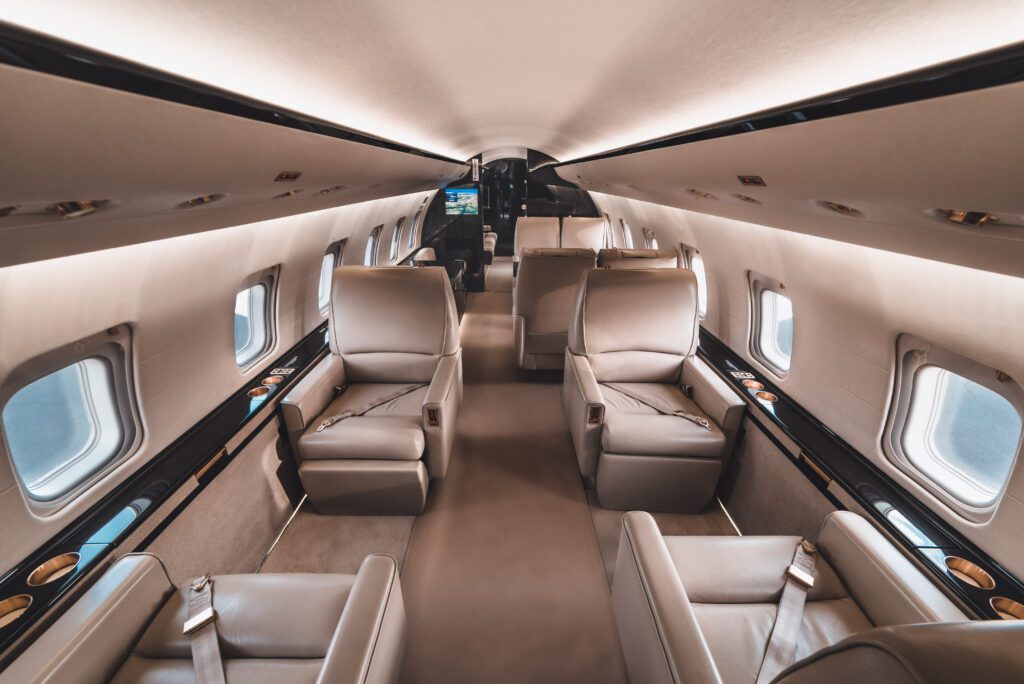 HL: In what ways will people find today's private jet experience different than it was before the pandemic?
TS: Frankly, I believe we are all adaptive and resilient people. Just like we adjusted and accepted the new normal in aviation post-9/11, we will also do the same post-Covid-19. The good news is, we at Set Jet are making flying private available at an affordable price and that will certainly give folks who are on the fence about flying, peace of mind to travel again sooner than later. — LJMF
_____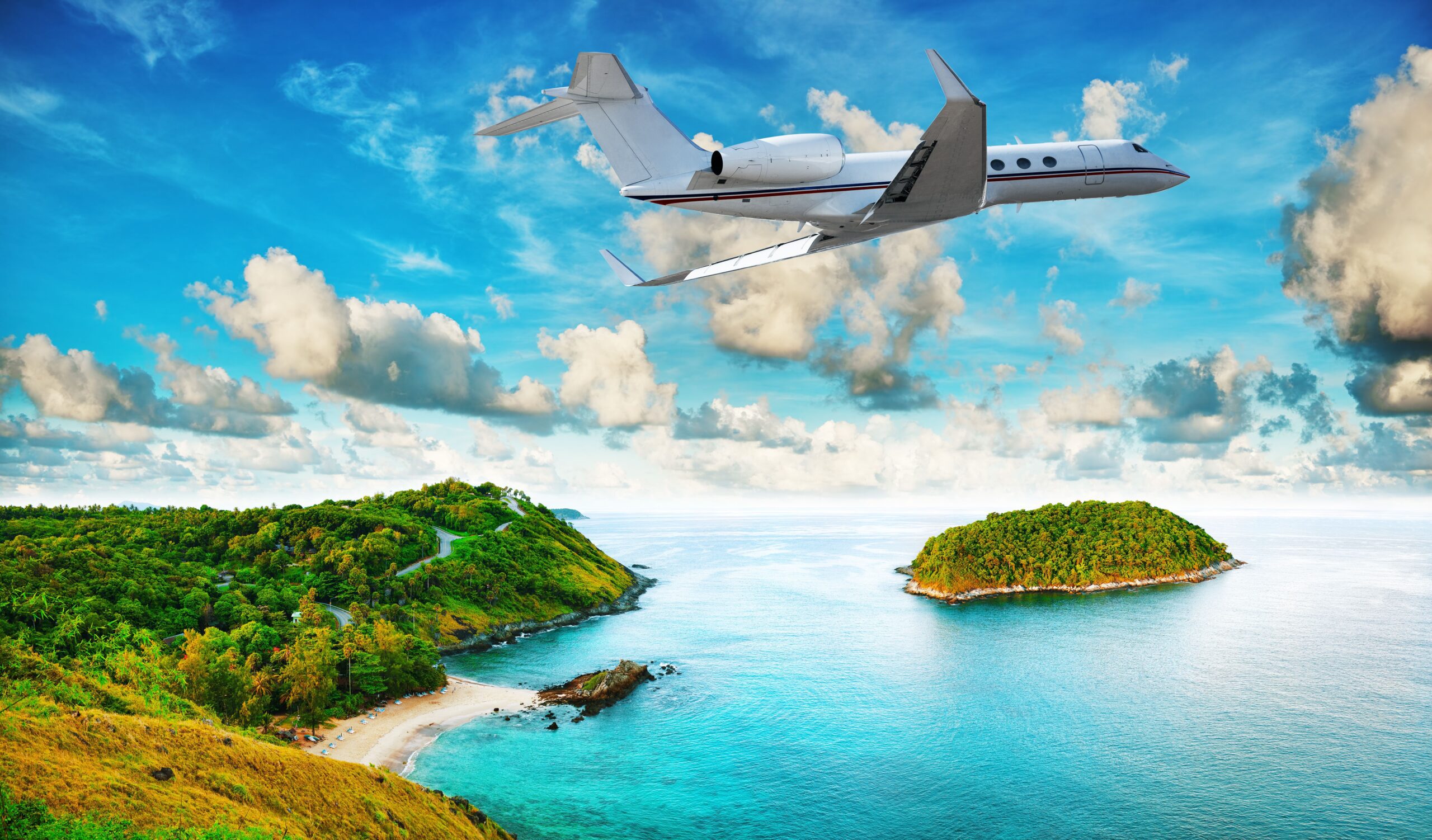 Magellan Jets
"Consistent and predictable, yet personable and comfortable" is a compelling description of the private jet charter experience. Loyal fans say that once you try it, there's no going back to commercial flights. Magellan Jets members also get flexibility and convenience, selecting from 10 of the most popular aircraft, including light jets like the Phenom 300 and other top jets like the Citation X, Challenger 300/350 and Gulfstream 450. Anthony Tivnan, co-founder and president of Magellan Jets since 2008, shares his thoughts on travel recovery and pent-up demand.
HL: Is pent-up demand real?
AT: As more and more leisure destinations began opening up, the volume of flight activity has been increasing rapidly. This past March, there was a distinct surge in the volume of flights going to Mexico, the Caribbean, Aspen, Vail, Montana and, of course, Florida.
HL: Crystal ball predictions for the longer term?
AT: Over the next several years, I believe tourism will see record levels. This past year of the world being restricted to our homes has many people seeking once-in-a-lifetime experiences and reconnection with family and friends. Many will not put off travel opportunities the way they did in the past. The lockdowns have caused us to feel that we took for granted the opportunities for connection and experiences.
HL: What about silver linings that may have resulted from tough times?
AT: I believe a major silver lining from this past year is our appreciation for human connection, lifetime experiences, and quality time with family and friends. I believe packages that encompass unique destinations and experiences will thrive as the pandemic has caused a reset in our thinking about the value of time.
HL: How might things have changed from our shared pandemic experience?
AT: Aside from health and safety protocols, I believe guest experience levels will increase as many brands are focusing on the customer and providing outstanding customer service. When something is taken away from you, you learn to appreciate it that much more when it comes back, and I think many companies truly miss working with their customers as well as their own employees. There is greater sensitivity and a deeper human connection as a result of Covid-19, and this will be felt from all levels as we've all been fighting through this together. — MM
—–