Anyone can visit a museum. Few are able to enjoy a sumptuous meal beneath a masterpiece, with the museum's curator or a famous artist as host.
A behind-the-scenes glimpse into the production of a world-class opera. A private and secret visit to the restoration workshops of one of Europe's most important museums to witness the restoration of an Egyptian mummy. A private visit to Windsor Castle guided by a senior member of the British Royal Family. These are just a few of the travel dreams-turned-reality made possible by Ricardo Araujo and his team at Ariodante, a discrete and niche, ultra-luxury travel concierge service catering to those whose wanderlust (and pocketbooks) know no bounds. Here is how Araujo makes the impossible happen: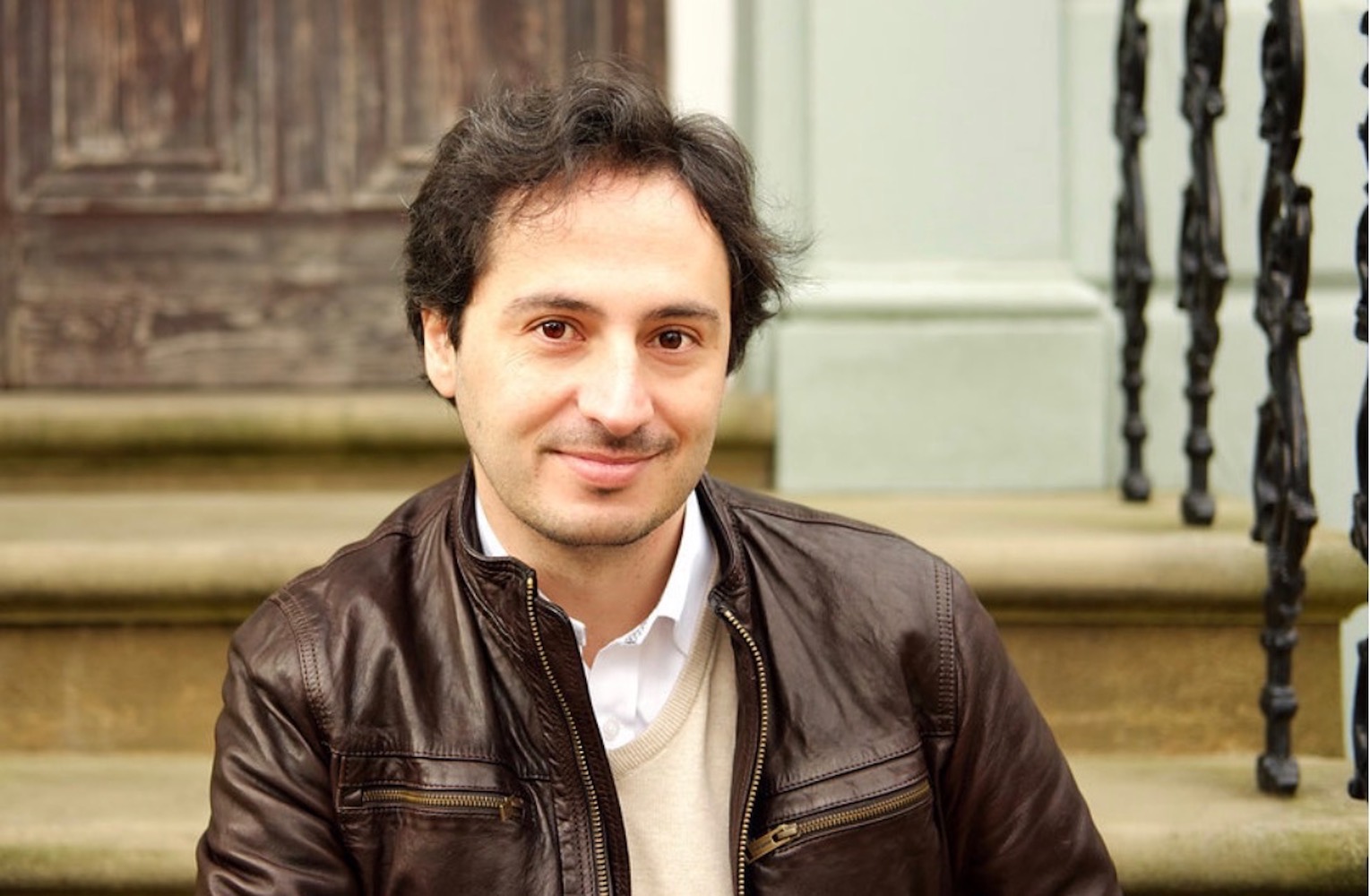 What is your background?
I'm a classical musician, a composer, and a conductor that fell by accident into the travel and luxury world. Everything started when I met a lovely couple from Boston who were visiting London. They asked me to join them at the Royal Opera House and explain everything from a conductor's point of view. They then treated me to dinner, and in gratitude I offered them a backstage visit to the Royal Opera House as for me it was just a phone call to a friend. Soon, their friends from the US started asking me for the same. Then they started asking about museums and other cultural places; that's when I started creating ideas I personally loved. I was challenging myself to give them something better and since they desired very luxurious and mostly unique experiences, and were providing a blank check, I continued to raise the level. Soon they requested other locations, regions, and countries. Ariodante was born basically because I was having so much fun.
How do you gain such incredible access to people and places that are typically off-limits to travellers?
When I started Ariodante I used my personal contacts, mostly in classical music, and then I expanded my network. The key is human connection. Being an artist myself, I understand cultural institutions. I know how they think; I share their passion. This is why for me it's easy to speak with them and show them the interest they'll have when working with us. It's a special know-how. I know how to ask, what to ask for, and how to convince them and build trust. I can easily pick-up my phone and have a friendly chat with many directors of museums, important curators, countless world experts, celebrities, and even some Nobel Prize winners. I've built a priceless trust with all of them and now they help me when I need something.
What was one of your more challenging itineraries; do you enjoy a good challenge?
I love challenges! The more the better. Every single experience, every single tour is a challenge because each one is uniquely crafted. It's like 'Travel Haute-Couture.' Our members are multi-millionaires and billionaires that have everything; it's always a challenge to give them something more. The first challenge is to find the right ideas for the right person and show them that, even if they think they've done it all, they haven't, and that we can make the impossible possible. People, even very wealthy ones, think about travel in a traditional way and can't imagine there is more. When I started, I wanted to welcome a couple with a special bottle of champagne – a 1953 vintage of the wife's favourite brand because that was their anniversary year. I had no idea how to source such a bottle and it took me several weeks to find it… in Hong-Kong. During the Mediterranean Ulysses trip, I turned a dream into reality for our member's 9-year-old granddaughter. At Capri, she and her mother took a submarine expedition to see the beautiful fish, and there, suddenly, appeared a mermaid. Homer wrote it in his Odyssey, and we made it happen. The 'mermaid' appeared for 30 seconds, but it took us three weeks to plan. We had to bring her onboard at 2am several days before and hide her so we could wait for the perfect moment. Currently we are working on a challenging, several months long sabbatical throughout Europe and Central and South America about Columbus and the Spanish Conquistadors. We have to send the right wardrobe to the right locations in advance. In Mexico we will be following the route Hernan Cortez used when he first travelled to Tenochtitlan. Varying altitudes and weather conditions mean we will send in advance warm clothes to the villages where we will be stopping so the group can change without having to carry bags. We are also organising an Amazonian hiking expedition in Peru by following the journey of the Conquistador Francisco de Orallana. A team of 11 (including a doctor and a renowned explorer) are securing the path, carrying the equipment, and building the camp in advance. Once we reach the river, the chartered yacht will be waiting.
What was one of your most personally rewarding itineraries?
So many! There was a trip to see the birth of an opera production I really loved. We planned several short trips within a year to see all the steps, from first sketches to the premier. We were sometimes spending a full day with some of the best opera singers in the world. When you see them rehearsing it's great, but when you are able to really share quality time with them it's just incredible. Then, there was a Leonardo da Vinci experience I loved. Being alone in front of the Last Super or touching some of his Codexes was priceless. At the end, the most rewarding experience is to see the happiness and wonder in the eyes of the member. My true passion is to bring them that happiness and to turn their trips into what I can call a "living dream."
Have you ever had a request that you could not fulfil?
So far no, because I never commit to something I'm not 100% sure I can deliver. Ariodante is not like all the concierge companies. People don't come to us with requests, instead, they trust us to create the right ideas for them. Sometimes someone wants something very specific but we are able to show there are way better ways of doing something. A member once received an offer from a very high-end concierge to get involved with former Special Forces soldiers. We proposed something similar, but with the chance to spend time on a nuclear submarine with the commander. He chose the submarine without hesitation.
Explain the itinerary building process.
Each trip is different, but something simple takes us at least two weeks. A full trip takes more than a month, and sometimes even more than six months. The first step is a conversation to gather as much information about what the member wants and expects. We speak about passions, interests, memories, and dreams. My goal is to push him/her to talk freely and to forget about past travels so instead he/she can tell me about travel dreams. Based on that conversation we send a PDF with bespoke initial ideas. Then we start the creation phase. The Mediterranean cruise in the footsteps of Ulysses took more than five months planning with a team of 11 people and several local partners. We work with the member's team and plan every single detail, from how the principal likes his/her eggs to be cooked, to favourite champagne. Then we test everything. If we are traveling between two cities and the members will be driving a supercar, we scout available roads in order to choose the best. Each trip is ultra-curated and hand-crafted to the smallest detail. When the member's jet lands, we have two cars waiting, one for him/her and one for the luggage. Our team is already at the hotel unpacking luggage and making sure everything is perfect upon arrival. We never use booking platforms; we handpick every hotel and provider and are in constant contact with the senior management. We have total control and work only with those we are sure can deliver with the quality we require.
Do you have a staff, or do you lead all tours yourself? 
I have an amazing staff. Our head office is in London but I also have offices in Paris, the French Riviera, Madrid, and Rome. I'm involved in each trip and oversee everything. When a new member joins, I travel to personally meet with him/her. I usually also meet with their PA, their butler, or a senior staff member. I also travel for negotiations. Once I had to fly to the Vatican to speak with a someone close to the Pope to convince them to agree to something unique. I'm also the host of many trips, especially those where my past and my artistic career have added value. I personally know each member; they trust me.