Flowers are fun, and a bottle of wine is fine. But monthly delivered treats are terrific. Shower the moms in your life with delicious gifts that keep on giving.  From chocolate, to brownies, to coffee, to tea, these delectable subscription services keep the Mother's Day love coming, month after month.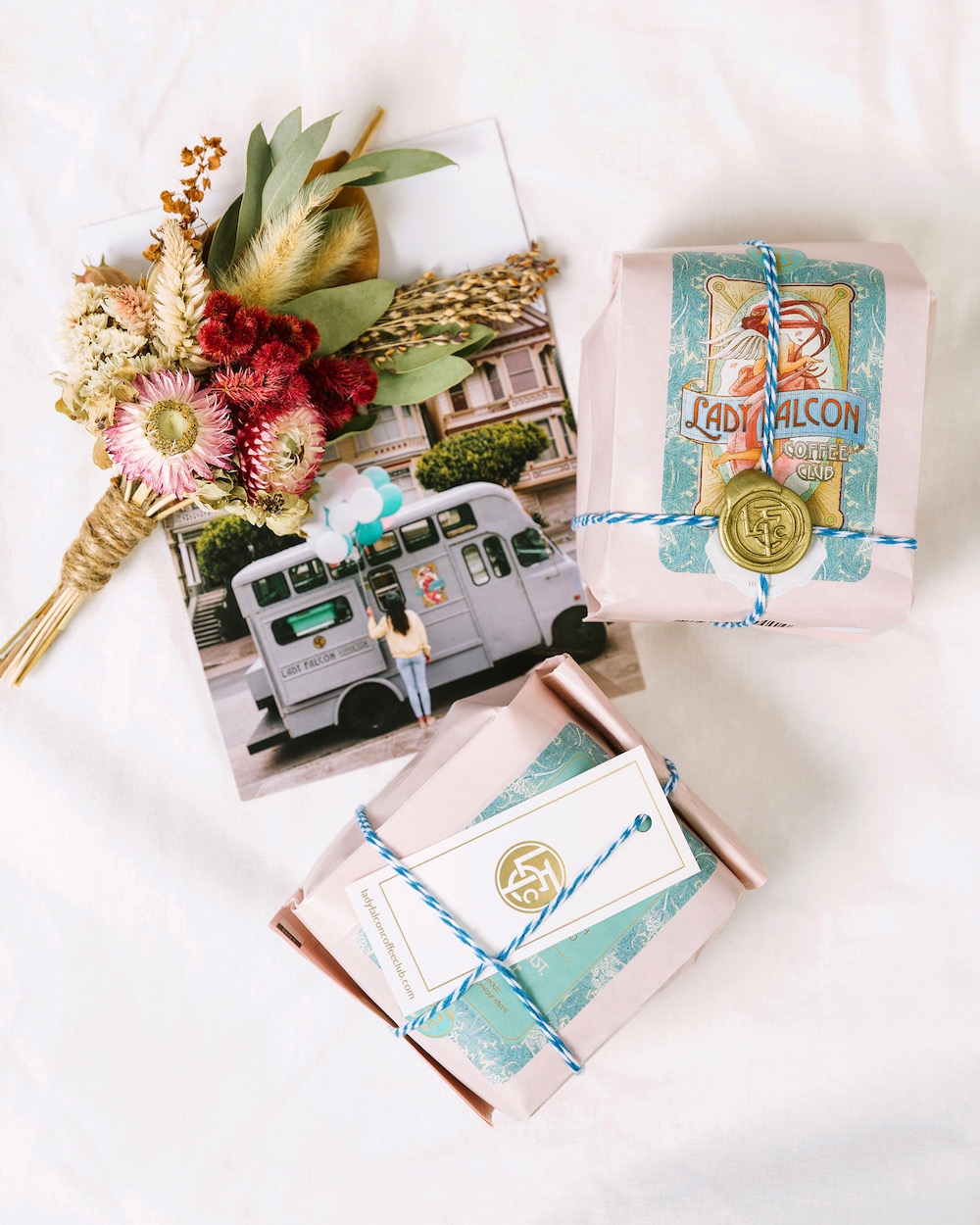 Lady Falcon Coffee
Give mom a taste of San Francisco with membership in the Lady Falcon Coffee Club, an independent specialty coffee and tea company born where the City-by-the-Bay's Sunset District meets Ocean Beach. Providing a respectful nod to San Francisco's bohemians and artists, this brand's small-batch, handcrafted, impeccably sourced coffee harnesses a spirit of originality, well-illustrated in its beautiful signature belle-epoque packaging. Choose from two subscription services, the Fan-Club, or the Lady's Choice. Fan Club includes delivery as often as you wish of between two and eight 10.10oz bags of the coffees of your choosing. Select from 14 different roasts/flavors with names such as 'Queen of the Beach,' 'Stoked,' and 'Atta Girl.' Select Lady's Choice and Lady Falcon will choose the coffees about which they are most excited, and send them on autopilot as often as you wish. Include a gift message that they will handwrite for you.
Eat Me Guilt Free Brownies
Created by Cuban-American 'mompreneur' Cristie Besu, a registered nurse and certified sports nutritionist, Eat Me Guilt Free brownies boast an unprecedented protein to carbohydrate ratio, and they are delicious. Perfect for the health-conscious mom who loves surprises, each brownie comes individually wrapped for portability. Eat Me Guilt Free's Flavor of the Month subscription features new flavors every 30 days, such as Fairytale, a light blue blondie infused with white chocolate chips and topped with pink and purple shimmer, Strawberry Feels Forever, a strawberry-flavored blondie, and Wicked Brownie, a marbled chocolate and orange confection topped with pumpkin-shaped sprinkles. Each is baked with ingredients sourced in Europe, and every flavor features fewer than 200 calories.
Trombetta Family Wines' La Famiglia Wine Club 
The mother/daughter duo behind this lovely wine brand make this an obvious Mother's Day gift choice. Owner Rickey Trombetta and her daughter, winemaker Erica Stancliff, team-up at their small family winery located in the cool-climate Petaluma Gap sub-AVA of the prized Sonoma Coast AVA. They take great pride in producing beautiful, small lot Pinot Noir and Chardonnay varieties that reflect the Petaluma Gap, Sonoma, and Russian River terroirs from which they are sourced. Sign-up the moms in your life for the La Famiglia Wine Club and they will receive two annual shipments (March and October) of six bottles, as well as priority for ordering limited production wines, and the option to schedule an annual private wine tasting.
Jackie's Chocolate
Jackie's Chocolate, located in Wisconsin, is one of the internet's largest chocolate and candy stores. Just this year, and in the nick of time, they launched their subscription service in order to help lift spirits. Make mom happy with a monthly delivery of carefully packaged artisan chocolates; each shipment includes about 15 pieces of chewy caramels, fluffy marshmallows, milk chocolate, dark chocolate, and white chocolate covered creamy fruit-filled centers, crunchy nuts, and so much more. Includes free shipping, and a gift message. Their prepaid, 3, 6, and 12-month subscriptions ensure that when one box runs out, another is on its way. And you can pause, skip, or cancel at any time.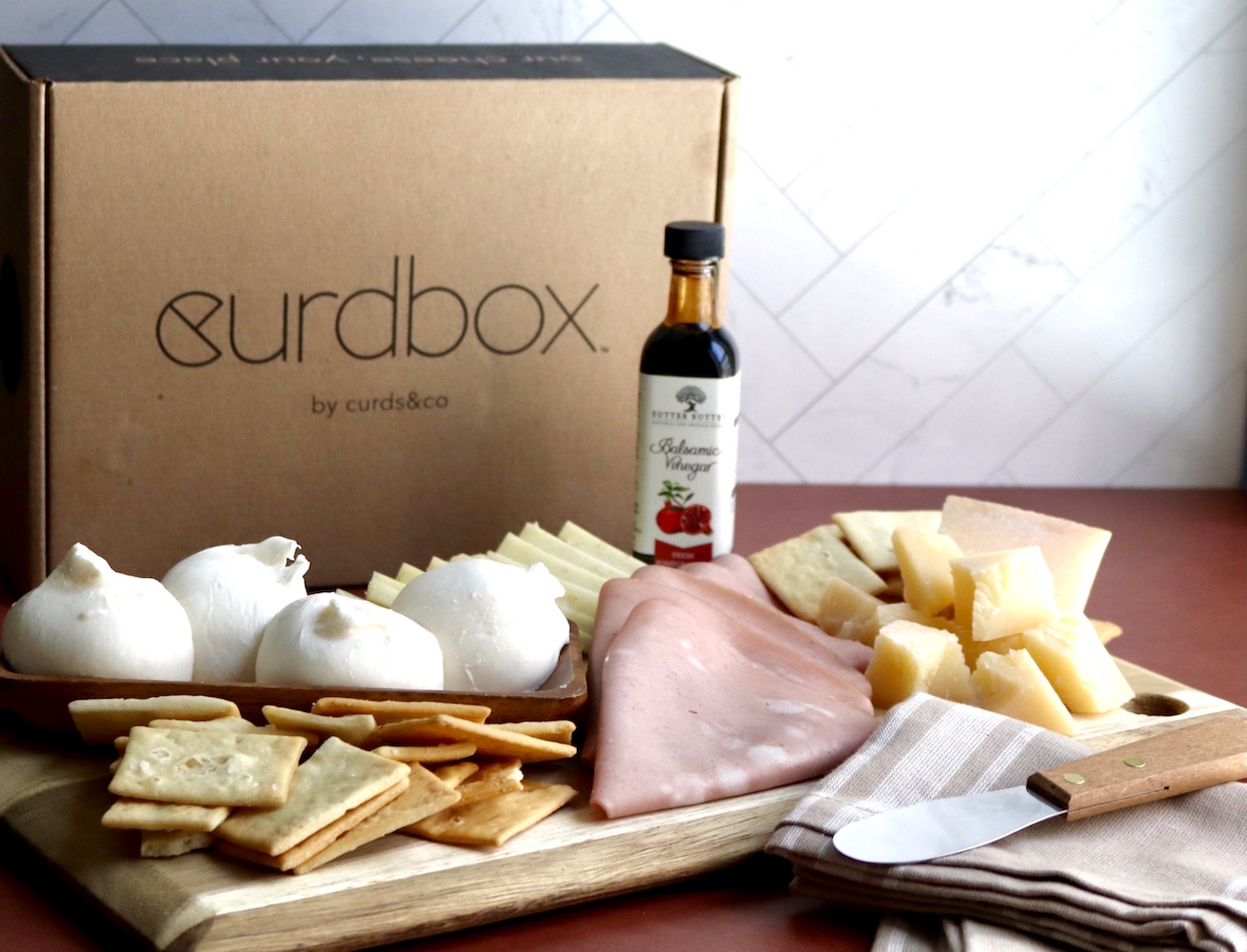 curdbox
Founded by Jenn and Matt Mason in 2017, curdbox's mission is 'bringing great cheese and happiness to the people.' An extension of the friendly duo's Brookline, MA cheese shop curds&co., curdbox delivers monthly curated collections of beautiful cheese pairing experiences. Subscribers receive three artisan cheeses, three specialty food pairings, a Spotify playlist, a curdcast podcast, and a pairing info card. Each shipment feeds two for dinner, or six to eight for nibbling. A curdbox subscription is an invitation to 'travel the world, experience special small batch foods, and stretch your cheese knowledge through a different theme every month.'
Top Shelf Cookies
Before Top Shelf Cookies was a bakery, it was a superstition. A Boston hockey girl through and through, founder Heather Yunger first came up with her bestselling Black & Golds (luxurious black cocoa and peanut butter chips in a chewy, dark chocolate cookie) as a good luck charm to share with fellow hockey fans at every home game. Not only were the cookies a hit, but the team kept winning. In 2014, she launched her company, offering a broad selection of unique, delicious cookies made with high quality, often unexpected ingredients. Choose a 3, 6, or 12-month subscription and a selection of Top Shelf's best (think Lemon Drop D'Lights, PB Supremes, and Ginger Chews) will arrive at mom's door.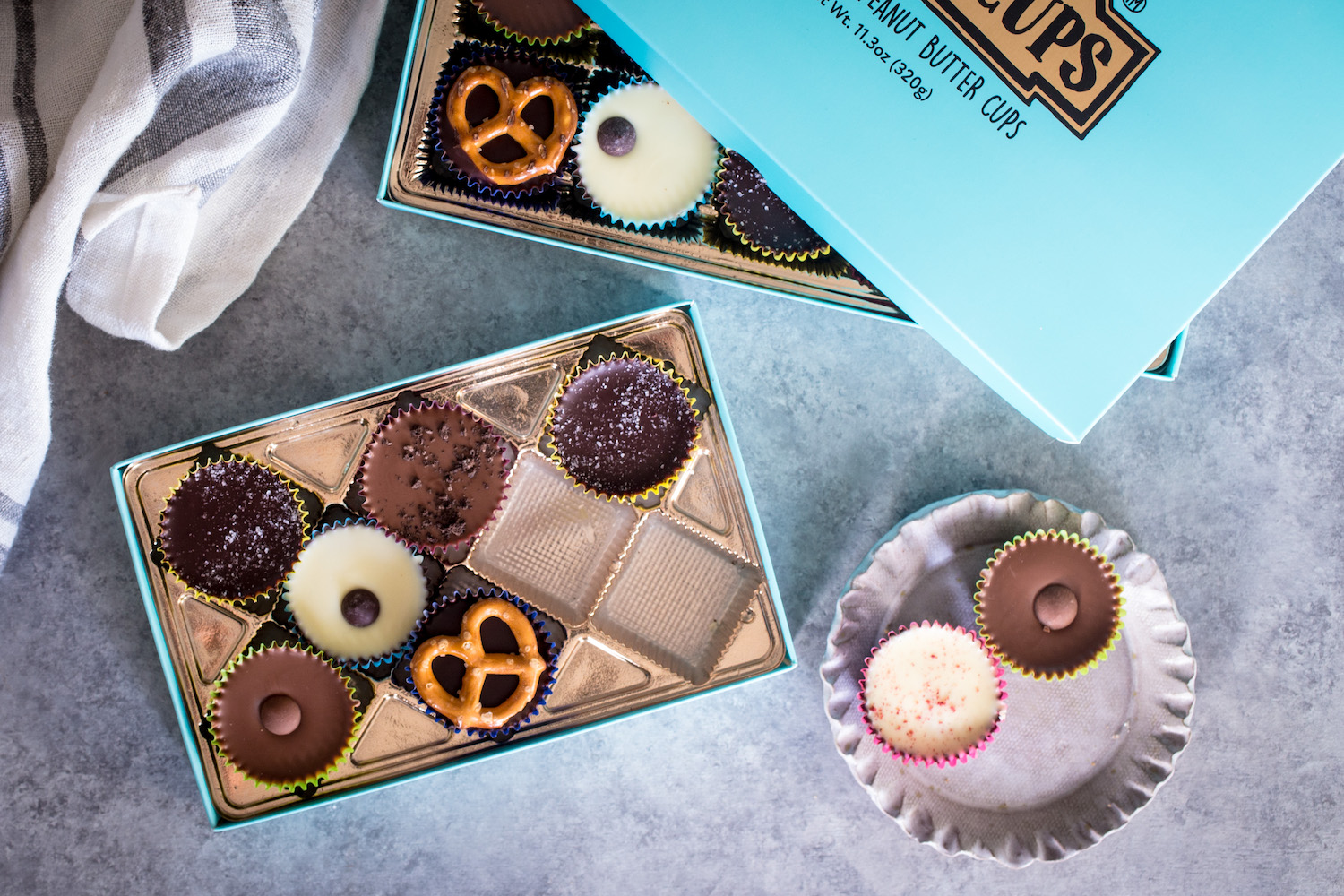 Jessie's Nutty Cups
If mom loves peanut butter and chocolate, she will love Jessie's Nutty Cups – perfectly nutty, two-bite treats in creative flavors like Nutty Pretzel, Nutty Almond, Nutty Cookies 'n' Cream, Dark Sea Salt, Brownie Caramel, Peppermint, Banana, and the amazing original – all made by hand in Brooklyn, NY. Founder Jessica Taige fuses quality ingredients with plenty of creativity, love, and passion, resulting in amazing chocolate cups. She roasts fresh Virginia peanuts in-house, transforms them into creamy peanut butter, and adds Belgian chocolate. "Every bite is like a little escape, adding a smile to your day," says Jessica. What mom doesn't need that? Choose a 3, 6, or 12-month, 8 or 15-piece subscription, and select 'random assortment,' 'milk chocolate,' or 'dark chocolate.'
Grace Farms Foods Drips, Sips, and Chips
Not only will mom enjoy monthly delivery of Grace Farms Foods organic whole bean coffee (Drips), naturally sweetened herbal teas (Sips), and chocolate chip cookies (Chips), she will also take part in Grace Farms' environmental, social, and gender parity causes through each purchase. Launched by Grace Farms – a renowned humanitarian center that brings people together to pursue peace in local and global communities – as a way to bring its on-site experience to everyone's home, the subscription service features Grace Farms Foods products made with the finest, responsibly sourced ingredients that support the Foundation's interdisciplinary humanitarian mission. With Grace Farms Foods, moms will nourish their mind, body, and spirit while supporting a vision for a better world.