FOR ITS 88TH SEASON OPENER, THE SAN FRANCISCO BALLET'Stheme, Leap Into The New Year, was marvelously prescient. With large gatherings banned for public safety during the pandemic, the event leaped, unrehearsed, into a virtual gala to spectacular effect. Nearly 500 patrons paid from $1,600 for a "table" of four to $25,000 for a "table" of 10 to watch the gala online via the Socio app. From their homes, guests gathered in small group Zoom meetings to toast their tablemates before switching to a pre-recorded show. Performances by dancers, who formed pods early last year and rehearsed in masks, were recorded on stage, with Nikisha Fogo and Julian Mackay making their company debuts.
Artistic director Helgi Tomasson, leading the virtual gala
Farah Makras at her Marina home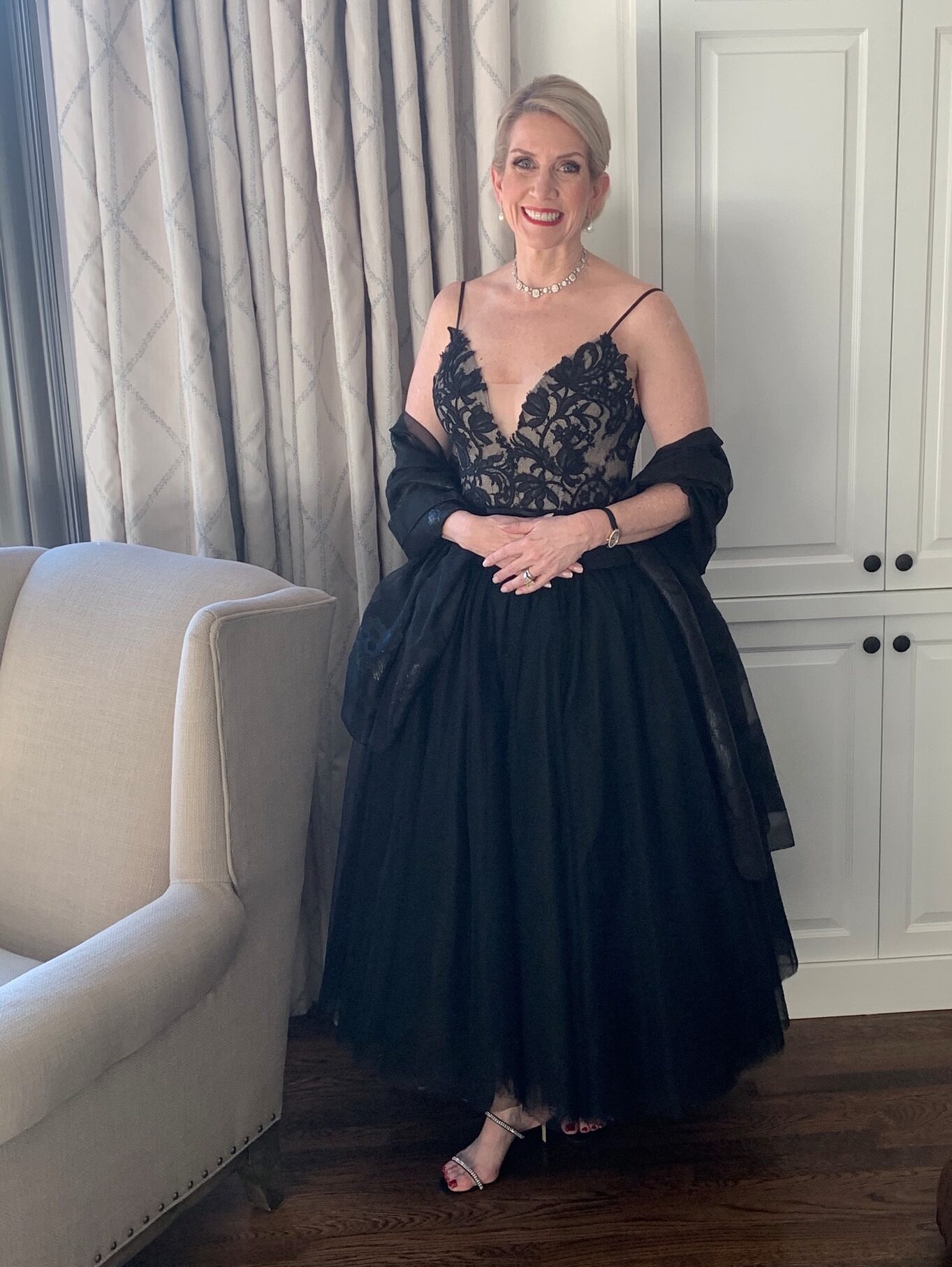 Jennifer Walske toasts the gala
Cavan Conley and Esteban Hernandez in "New Thatcher."
Nikisha Fogo and Julian MacKay in the White Swan pas de deux from Helgi Tomasson's Swan Lake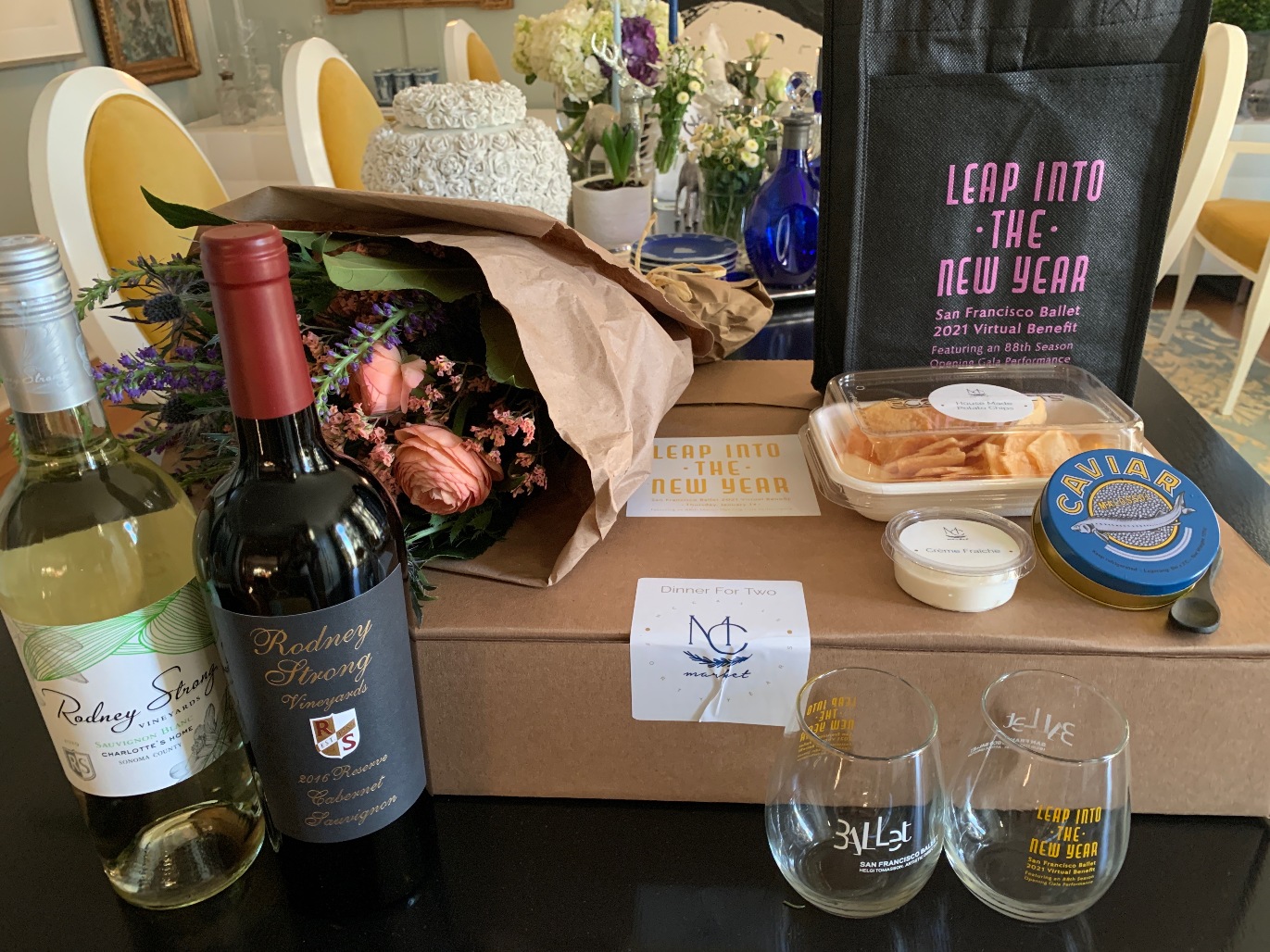 The wine and caviar delivery at MaryBeth Shimmon's home
Three of the pieces were recorded as short films, including the steamy "Mrs. Robinson," based on the 1967 film The Graduate, (filmed at the Fairmont's rooftop garden) with Joseph Walsh as Dustin Hoffman and Sarah Van Patten as the older woman. Close-up camera angles imparted a pulse-quickening intimacy for the home viewer.
Orchestra conductor Martin West led players in separate Zoom boxes in the national anthem, and McCalls Catering home-delivered gala dinners (caviar, short ribs) and wine by Rodney Strong for a celebratory touch. Artistic director Helgi Tomasson, who departs the company in 2022, welcomed guests, while soloist Madison Keesler emceed. The event's $250,000 goal was eclipsed by more $750,000 raised, with guests watching from across the US and Europe. Could a virtual/live combo be part of the future? Stay tuned.
Sarah Van Patten in a still from the film production of Danielle Rowe's "Wooden Dimes"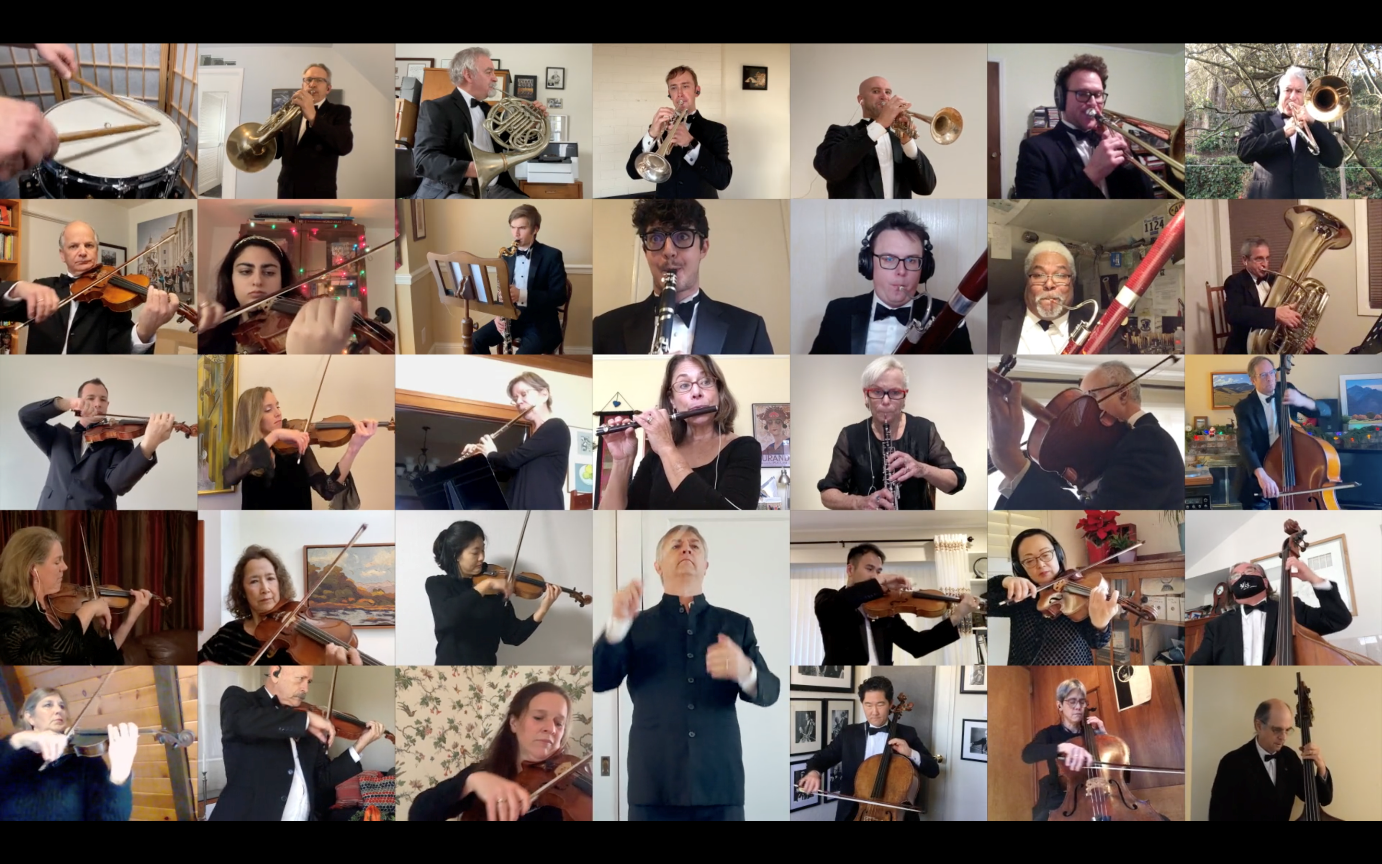 The San Francisco Ballet orchestra, led by Martin West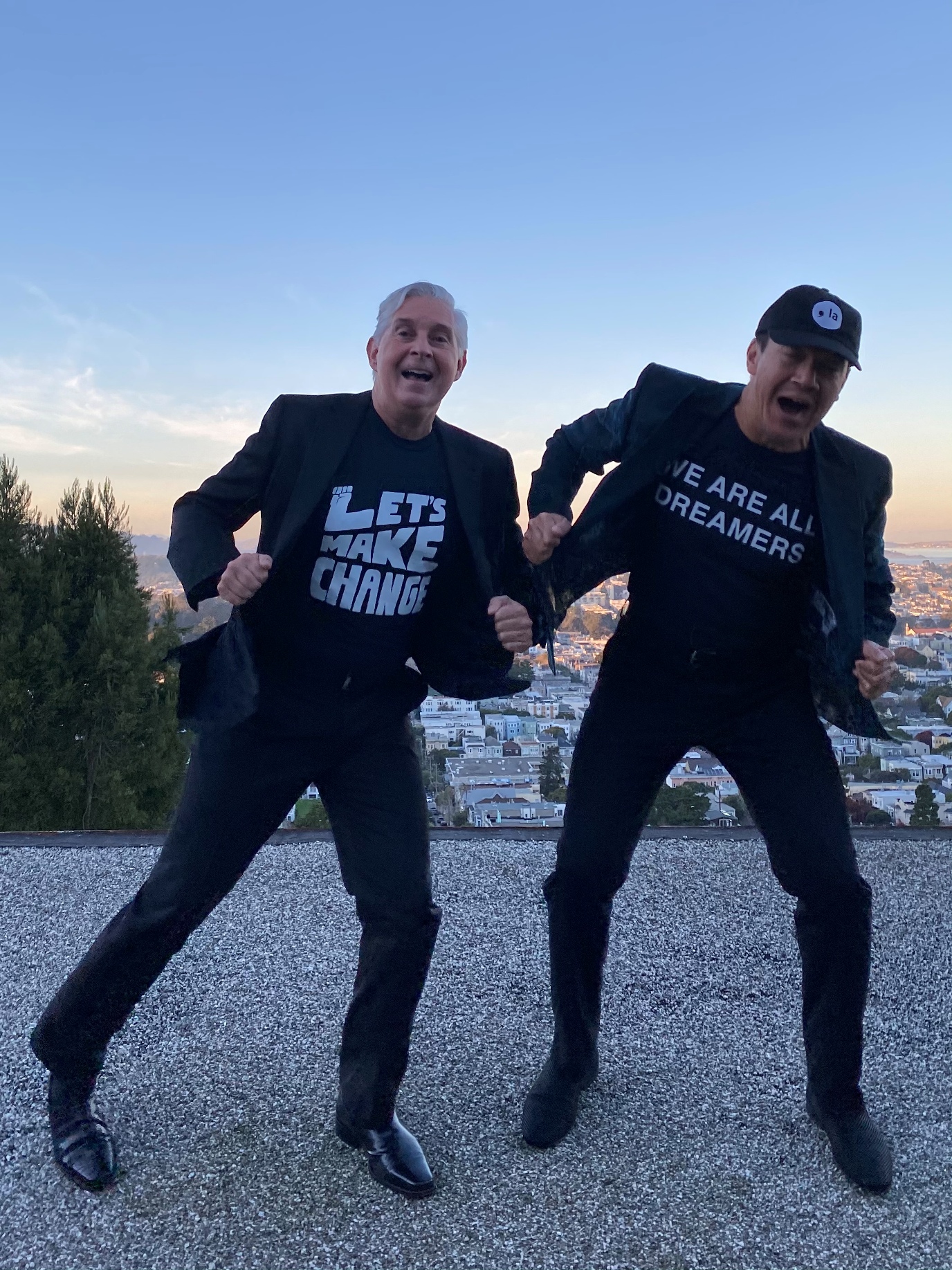 Eric Murphy and Tim Wu play riffing on the gala's theme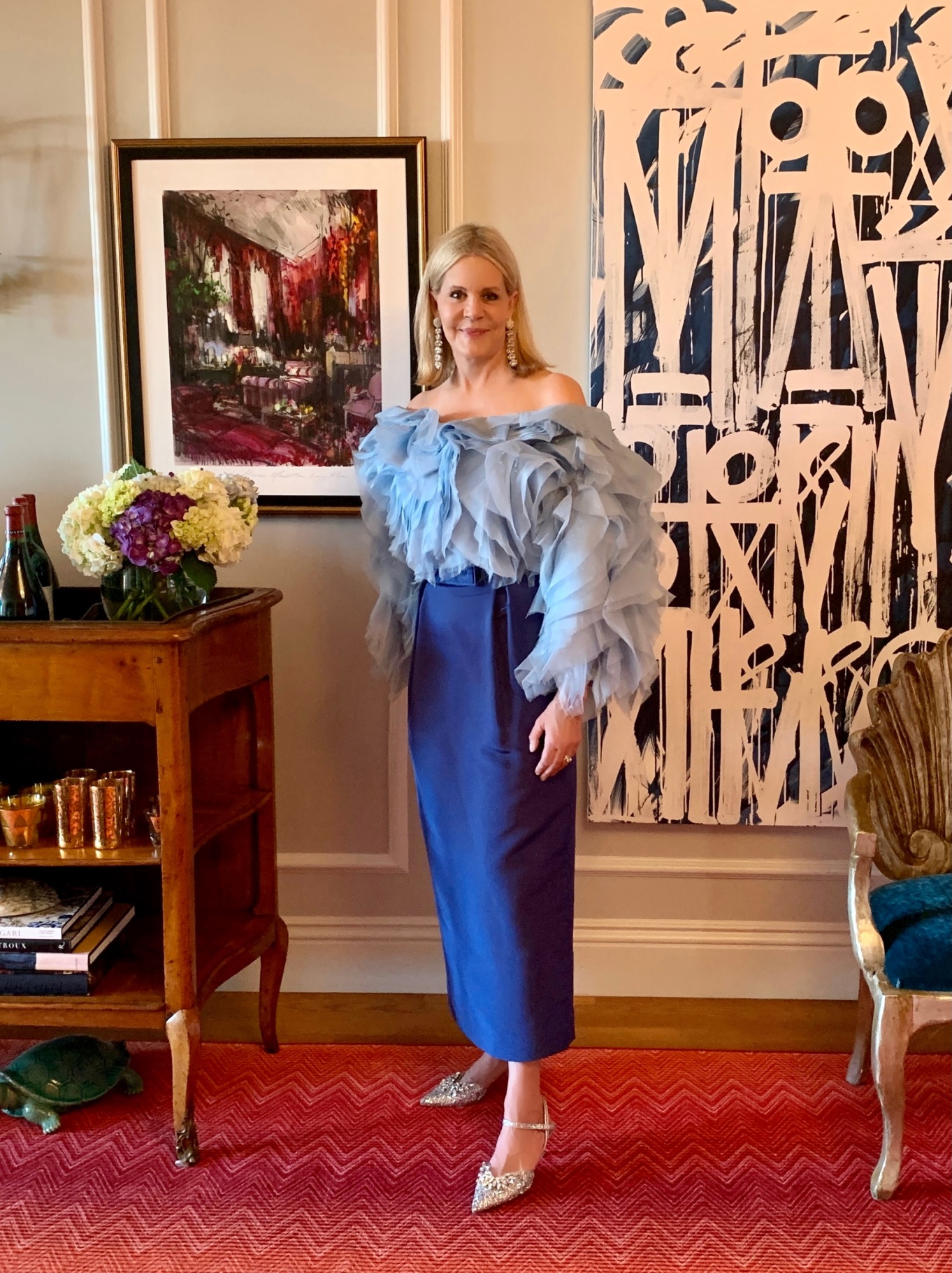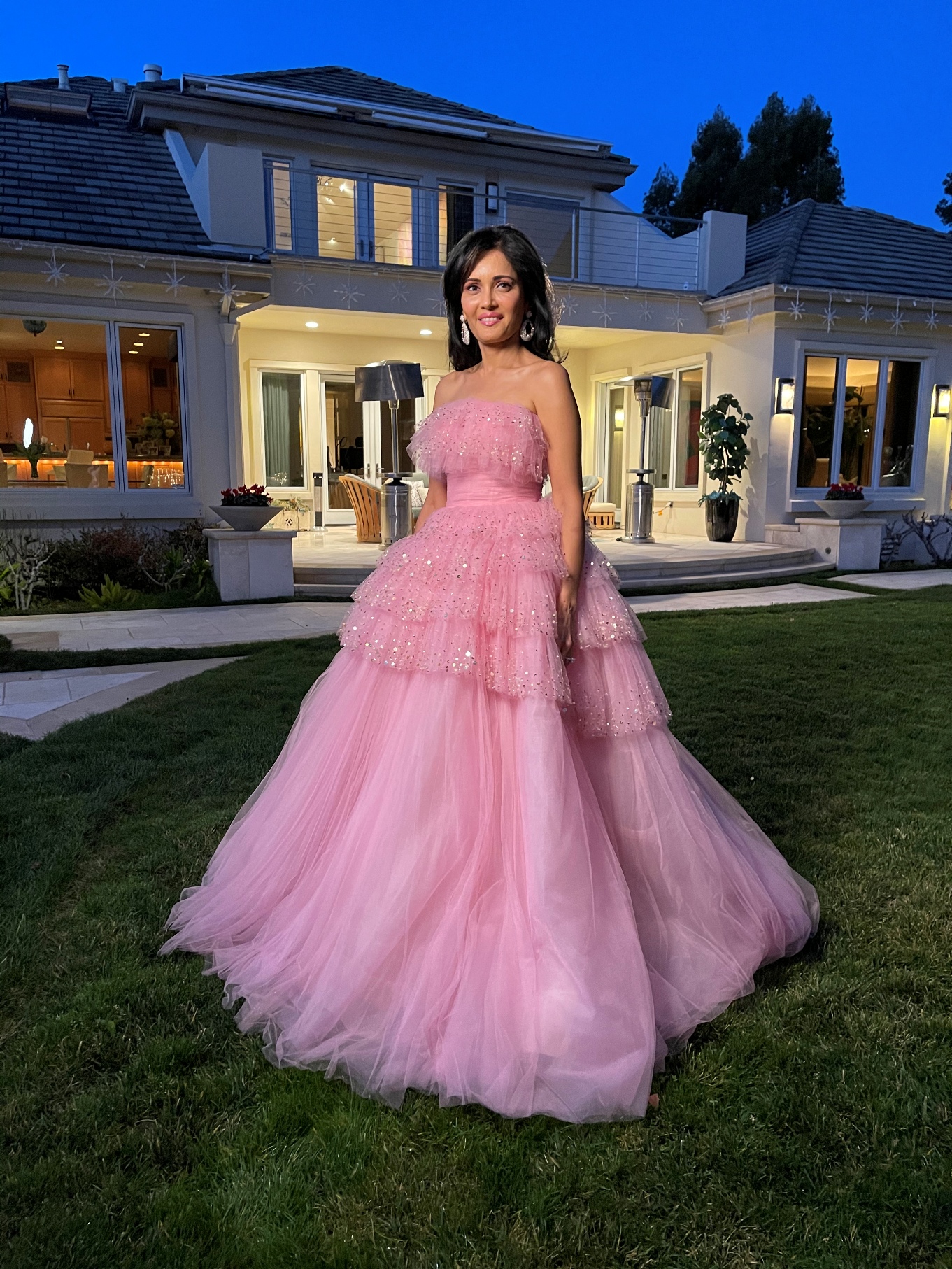 Komal Shah at her Atherton home