March is Women's History Month; April is Down to Earth Month from the California Wine Institute and wineries are once again open for outdoor tastings. All along the coast, it's peak whale watching season.
Throughout the Bay Area from Mendocino to Monterey, we're sharing curated Haute Happenings where we find them — virtual, in-person, or hybrid. (Note: events are subject to change or cancellation.) Enjoy!
MARCH
Limited Dates
Usu-Zan at SingleThread in Collaboration with Ken Fulk
A Hokkaido-inspired 9-course dining experience is set outdoors in a heated open tent environment that evokes a forest. Named for the small active volcano in a remote Japanese village, guests are transported. singlethreadfarms.com
Throughout March
Mechanics Institute CinemaLit
Fridays are devoted to virtual screenings of films by Merchant Ivory Productions. March 5: Heat and Dust (1983); March 12: The Bostonians (1984); March 19: Maurice (1987); March 26: Howards End (1992). milibrary.org/events
Throughout March and April
Tanya's Table
Celebrity guests join chef/restaurateur/cookbook author Tanya Holland of Brown Sugar Kitchen in Oakland in Season Two of a critically acclaimed podcast about food, culture, conversation. Join Tanya with Ayesha Curry, Bonnie Raitt, Danny Glover, Lars Ulrich, Jonny Moseley are more.
4-24
San Francisco Ballet
Wooden Dimes is Danielle Rowe's first ballet, a world premiere created for SF Ballet's repertory season. Set in the roaring '20s with art deco stylings, we follow Betty and Robert Fine, whose love becomes jeopardized when Betty soars to stardom. Also, Symphony #9 and Swimmer. VIP party March 4 at 5:30 p.m., streaming access at 6 p.m. sfballet.org
6-11
Green Music Center, Sonoma State University
Chamber Music Society of Lincoln Center presents Winds from Different Lands. CMS Front Row: National is a high quality series of programs, expertly curated by co-Artistic Directors David Finckel and Wu Han to celebrate chamber music at its finest. 3 p.m. bit.ly/3cju7zl
6
Truffle Shuffle and CADE Estate
Learn how to create a gourmet meal of Wagyu truffle meatballs with spaghetti. Winemaker Danielle Cyrot discusses pairings of 2019 Napa Valley Sauvignon Blanc and 2018 Napa Valley Cabernet Sauvignon. Book ahead for ingredients and wine. Plumpjackwinery.com
6-7
TEDxBerkeley
In the spirit of ideas worth spreading, TEDx is a program of local, self-organized events bringing people together to share a series of curated 18-minute presentations. The theme this year for the virtual event is "Imagine If…?" tedxberkeley.org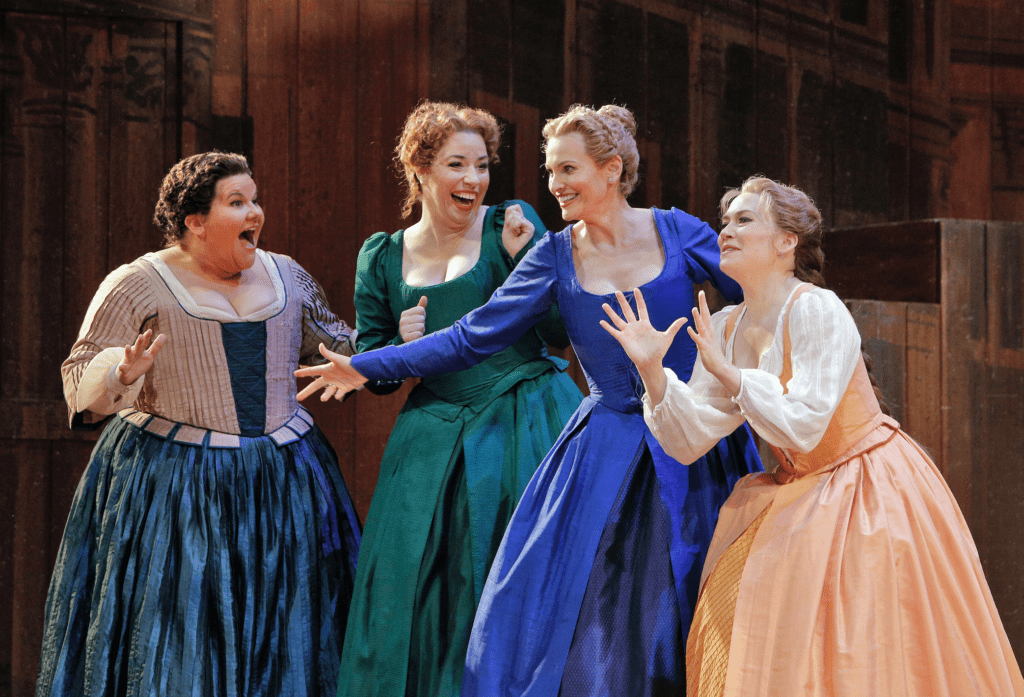 7, 14, 21 and 29
San Francisco Opera | Opera Aficionado
Women in Opera Panel: Opera vs. The Bechdel Test. Are two women talking about something other than a man? Moderator Cori Ellison and women opera professionals discuss opera's most beloved stories and the changes needed to become more conscious storytellers. 1 p.m. Additional programs March 14: The Origins of the Female Operatic Voice; March 21: We've Come a Long Way, Ladies!: A Celebration of the 19th Amendment Through Song; March 29: Maestra to the Pit, Please: Women Conductors. sfopera.com/aficionado
11
Truffle Shuffle Cooking Class
Co-hosted with Gary Farrell Estate Sommeliers, meal kits provided for a 90-minute cooking class with Truffle Shuffle chefs. Mac & Cheese paired with single vineyard 2017 Olivet Lane Vineyard Chardonnay and 2017 Fort Ross Vineyard Pinot Noir. garyfarrellwinery.com
11
The Annual Arc Breakfast
Let's Keep Going is the theme for 2021 —the 19th annual benefit for The Arc SF in its 70th year supporting a brighter, more equitable future for people with disabilities. A virtual breakfast has music, videos, tributes to inspire starting at 8:30 a.m. arcsfbreakfast.org
18
Immersive Van Gogh
Opening day for the West Coast premiere at SVN West (formerly Fillmore West). Visually striking, a multi-sensory digitally projected art installation to "step inside," the iconic masterpieces of post-Impressionist artist Vincent van Gogh. Reservations required. Extended through Sept. 6. Vangoghsf.com
24-28
Sonoma International Virtual Film Festival | SIFF
SIFF's 24th annual event features more than 100 films from 40+ countries plus Q&A panels with talented artists. The festival's Virtually Everything Pass includes year-round screenings on the last Saturday of each month. SonomaFilmFest.org
26 & 27
Charles Krug Virtual Events
Supporting the artists, chefs, performers, and entertainers without a place to practice their crafts. Scheduled events include wine shipped to your doorstep. Friday: Pizza Making with Chef Nash Cognetti of Pizzeria Tra Vigne at 5:30 p.m.; Saturday: Virtually Magical with Robert Strong at 6:00 p.m. CharlesKrug.com
27
Truffle Shuffle and PlumpJack
Step-by-step for preparing fresh pappardelle pasta with creamy pomodoro and truffles. Winemaker Aaron Miller discusses gourmet pairings: 2019 PlumpJack Reserve Chardonnay and 2018 PlumpJack Merlot. Book ahead for ingredients, wines. PlumpJack Winery Event
APRIL
1-21
San Francisco Ballet
George Balanchine's full-length masterpiece, inspired by displays at New York City jeweler Van Cleef & Arpels, is made up of three separate ballets—Emeralds, Rubies, and Diamonds. Music by Gabriel Fauré, Igor Stravinsky, Peter Ilyich Tchaikovsky. Streaming access available from 6 p.m. sfballet.org
6
Wallace Stegner Lecture with José Andrés
Michelin-starred, James Beard Award-winning Spanish-American chef, cookbook author and humanitarian. In conversation with Jesse Ziff Cool, local food personality, author, Stanford lecturer, restaurateur. At 7 p.m. openspacetrust.org
9
The Charles Krug Virtual Comedy Showcase
Presented in partnership with The Laugh Cellars, supporting performers and entertainers without a place to practice their craft. All of the winery's scheduled events include wine shipped to your doorstep. 6:30 p.m. CharlesKrug.com
10
Alpha Omega "Spring Revival"
Winemaker Henrik Poulsen leads a live virtual tasting featuring the estate Sauvignon Blanc 1155 Napa Valley 2019 and, from the library, Cabernet Sauvignon Signature Series Napa Valley 2014, along with a premier culinary demonstration. 12 p.m. RSVP by April 2. aowinery.com/events
12–15
SFMOMA Art Bash
A special event, Art Bash is an art-filled fundraiser for the museum. Four days of virtual events are open to the public, from art-making to musical performances, and more. Sponsors attend an exciting art auction. SFMOMA.org
29
Cal Performances At Home
Soprano Renée Fleming performs in the spring series originally booked for the live season. The program premiere livestream is at 7 p.m. and available to view on demand until July 28. calperformances.org/events