When those in the know are asked to name the most beautiful Napa Valley winery, Kenzo Estate unfailingly makes the short list. And when wine country visitors seek the best in private wine tasting experiences, they are often guided to Kenzo Estate. The Napa Valley AVA-located winery and tasting room, designed by renowned architect Howard Backen of Backen & Gilliam Architects, is one of Napa's most picturesque. And its bespoke hospitality, influenced by the gracious Japanese philosophy of omotenashi, is unmatched.
Add to these attributes Kenzo Estate's award-winning wines of distinction, created by an assemblage of world class talent, and this viticultural wonderland located within 3,800 acres on the southern end of the Vaca Mountain range reigns as one of Napa Valley's most prestigious wineries.
One of the region's largest winery estate properties, Kenzo Estate features an inviting blend of California sophistication and Japanese tranquility. The tasting room (which hopes to soon welcome guests again) is a serene space featuring flagstone flooring and oak furnishings with plenty of natural light. Private tastings are hosted at a warm and inviting wood-grained counter, or in two private terrace spaces. A charming patio allows for al fresco tastings served with a vineyard view. Aging caves are built directly into the hillside. Lush greenery grows thickly on the knoll above, absorbing solar heat and creating a naturally cool environment.
The property is five times the size of New York's Central Park, yet only 150 of these acres is planted to vines; the additional acreage features spring-fed reservoirs, vernal pools, streams and diverse forests of conifer, oak and manzanita, all of which proprietor Kenzo Tsujimoto and his wife Natsuko fiercely protect. Wild boar, coyote, mountain lion, deer, turkey, and bobcat linger in the wilderness and are occasionally observed by guests and those attending to the estate.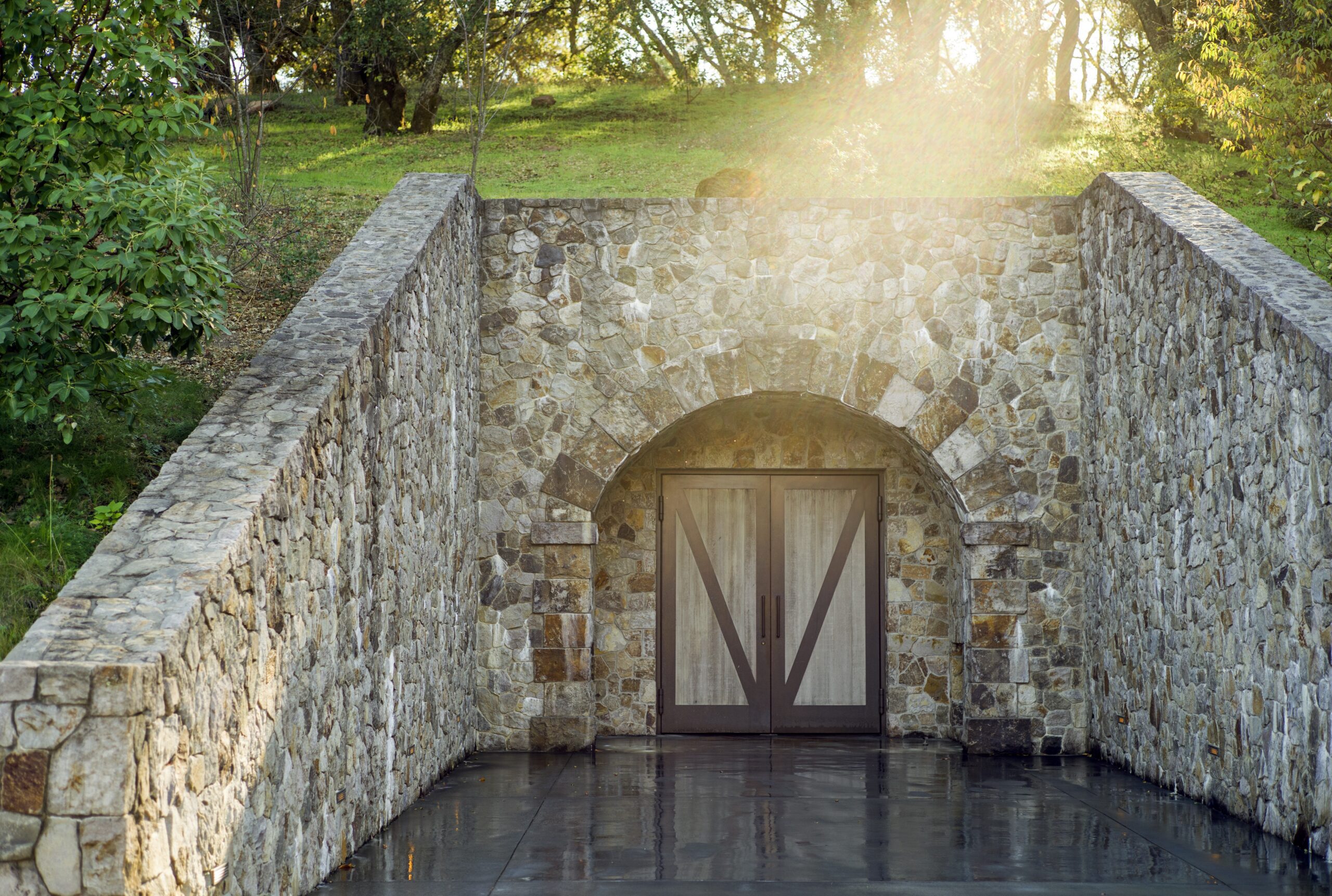 And the wines: Kenzo Estate's selection of Napa Valley estate-bottled wines includes carefully considered labels, crafted from the fruit of their own premium vineyards. Each showcases the unique characteristics of the vineyards, distinctive by their meticulous grooming, high elevation, and diverse terroir. The Kenzo Estate winemaking team is one of the best in the business. Famed viticulturalist David Abreu oversees the vineyards, and celebrated winemaker Heidi Barrett lends her genius to the blending processes. Together, the team fulfills Kenzo's vision: to create superior yet accessible wines that stand among the world's best. Kenzo Estate varietals are elegant and artistic, crafted to Kenzo's elevated tastes, and to the high standard expected from Barrett, Napa Valley's first 100-point winemaker.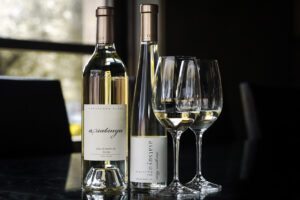 Their 2019 Rosé received a Wine Spectator award of 90 points. Their Sauvignon Blanc has rated in the top five American vintages year after year. Their Cab Franc has received 96 points plus, and their Cabernet has been described as 'sexy.'  Their annual red blend, murasaki, rates 94-95 annually. The proof is in the purchasing; Kenzo Estate wines sell out each vintage. Highly popular in Japan, the wines are equally coveted in the states. As a precursor to releasing a new sparkling label, ren, in Oct 2020, the Tsujimoto's made the decision to allocate a small amount (fewer than 200 bottles) of an earlier vintage of sei Sparkling Sauvignon Blanc, which previous to this was only available in Japan. It should not have been a surprise that the wine sold out in a matter of hours online, leaving fans clamoring for more.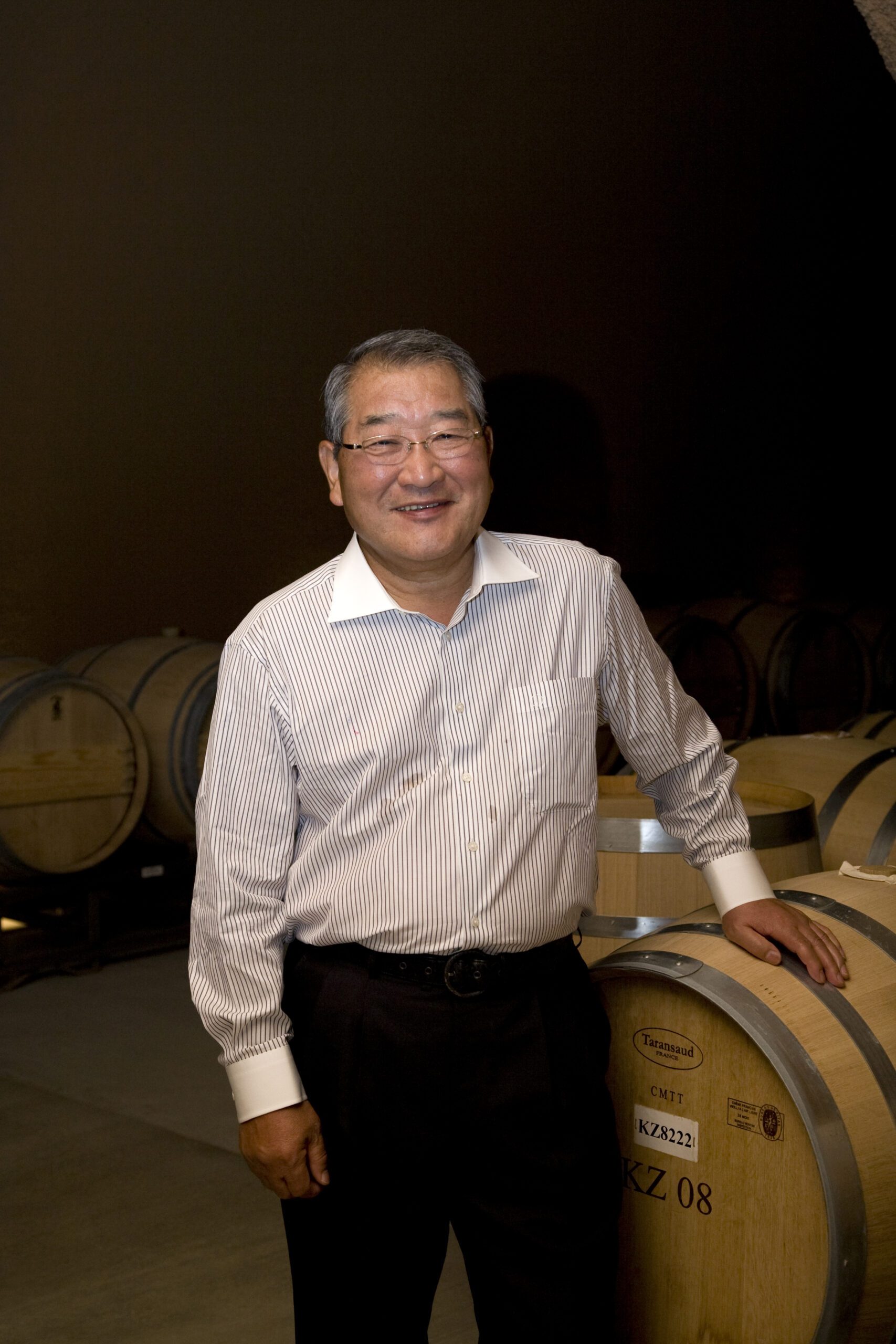 Kenzo first achieved success as the founder of Capcom, a Japanese developer and publisher of wildly popular video games. Always a wine aficionado, it was the 1976 Judgement of Paris, in which Napa Valley wines took top prizes over French wines in a blind tasting, that truly sparked Kenzo's interest in California wine country. Capcom's eventual business expansion into the United States provided Kenzo the perfect opportunity to indulge his wine passion. His vision and financial investment put all the players in place and he and his wife Natsuko's dedication to nurturing that investment has proved a boon to wine lovers the world over.
"It was a dream to share this unique and extraordinary site with guests from around the world," said Kenzo, who, with Natsuko also owns downtown Napa's Michelin-starred Kenzo restaurant. "It is truly an honor to share our wines. May each glass transport the magic of Kenzo Estate to your table."