A Toast to Nearly 40 Fabulous Years of Fundraising for the Community
The pride and joy of my closet is not a designer gown, pricey handbag, or pair of fancy shoes, but instead three aprons. That's right, aprons—the aprons that I proudly wore while volunteering at the 2016, 2018, and 2019 editions of Auction Napa Valley, each with the year printed on the front. There was no 2020 apron because of the pandemic, but I held out hope for 2021 until the recent announcement that the world's most celebrated wine charity event would not return to its past fabulous format and organizers would take this year to redefine how a world class wine region fundraises for the good of its community. When I heard the news, I felt like I'd lost a dear friend.
I fell deeply in love with Napa Valley when, as the editor of Haute Living, San Francisco, I stayed in the region to cover Auction Napa Valley 2015 and the following month moved from San Francisco to Rutherford. Under the Auction Napa Valley spell, I was enchanted by the iconic scenery; vintner hospitality at lavish, intimate dinners where culinary creativity was on full display; the lively Napa Valley Barrel Auction held the day before the Live Auction Celebration at Meadowood Napa Valley resort; and, the charming people I met everywhere I turned.
The Auction highlights the 4-day affair and seduces bidders with deep pockets to vie feverishly for YOLO (you only live once) experiences and rare wine cellar collections. Sponsored by the Napa Valley Vintners (NVV) and founded in 1981 by a small group of winery owners, including Robert and Margrit Mondavi, the Auction's purpose was never to flaunt, but to fundraise. And indeed it did! The first Auction raised $141,000 for two local hospitals. In 2000, one attendee bid $500,000 for a 6-liter bottle of 1992 Screaming Eagle Cabernet Sauvignon, which smashed previous world records for the price paid for a single bottle of wine and helped the Auction raise a then-record $9.5 million. In 2014, a staggering $18.4 million was raised through Auction events.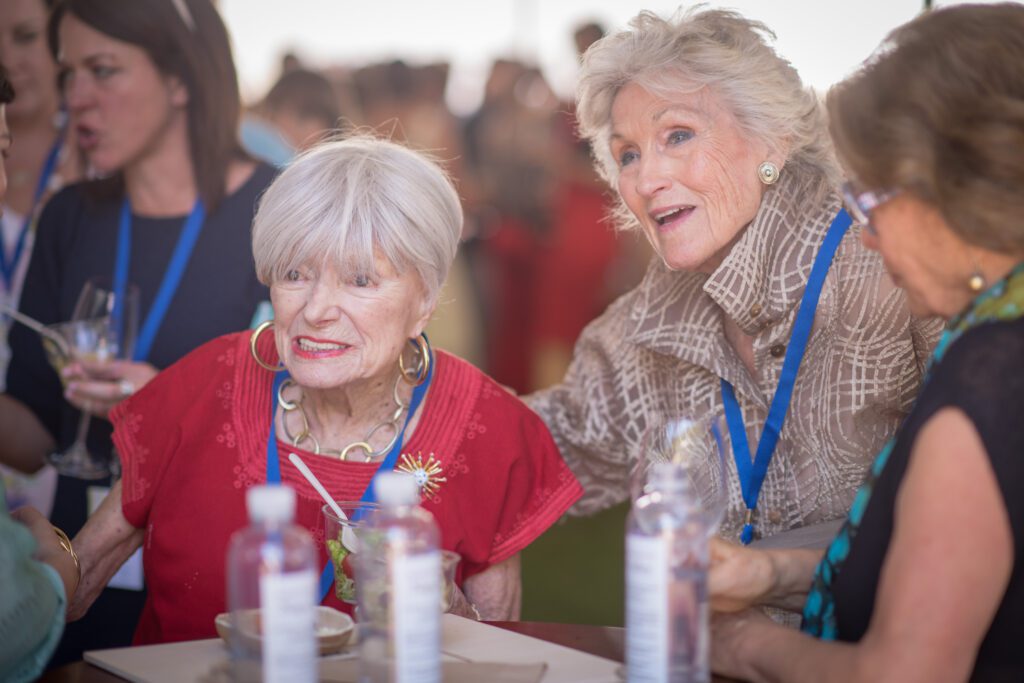 Over the last 40 years, through Auction proceeds, NVV has given more than $200 million to care for the Napa Valley community, in particular to provide equitable access to healthcare and opportunity for advancement in children's education. Despite not having its 40th auction in 2020, NVV gave an impressive $8.3 million to a total of 29 nonprofit partners to provide essential services to neighbors. The late October announcement of NVV's latest giving effort couldn't have come at a better time for residents reeling from the impact of the Glass Fire and the LNU Lightning Complex fires. NVV was able to make this community investment because of its Healthy Community Fund, which was established in 1991 as a "rainy day" reserve fund should the Auction not be able to take place. And, while this year will be dedicated to re-imagining the Auction, it's good to know that NVV will continue its commitment to caring for the community by utilizing those reserve funds again. 2020 marked the first time ever the Auction was not held.
"Pausing our Auction due to the global pandemic allowed us time to reflect on all we have achieved and gave us the space to envision what our future might look like," said Alpha Omega Vintner Robin Baggett, Chairman of the NVV Board of Directors.
Along with the achievements have been many memorable moments. In 1999, comedian Robin Williams made a surprise appearance as guest auctioneer during the Live Auction and helped drive up Auction proceeds. Two years later, Robert Mondavi dressed up as Vanna White, complete in evening gown, wig, and lipstick, and commandeered a huge wheel for the "Spin the Bottle" lot. Jay Leno opened the Live Auction with a comedy routine in 2005, the 25th anniversary, and again in 2008, the year Oprah Winfrey attended. John Legend performed his hit single "All of Me" in 2016. Francis Ford Coppola cooked the post-auction dinner in 2017, the year he, wife Eleanor, their children Roman and Sofia, and their granddaughter Gia served as honorary chairs—and the only year I missed volunteering.
I look forward to learning what NVV and the Auction Napa Valley Boards of Directors conceive as the future fundraiser for the Napa Valley community. And I'll always have my volunteer aprons to remind me of Auction's storied past.