Meet RJ Jain, Executive Producer of Kiss the Ground and Founder of Price.com
When we think of Silicon Valley, it's easy to conjure visions of self-serving founders whose goals are driven by money. So, when we heard about a young immigrant from India, who has been leveraging his success to make the world a better place, we took notice. Though RJ Jain is still in his early thirties, he has accomplished more in the last decade than most of us do in a lifetime. When asked what his driving force is, he responded, "Finding solutions and giving back."
Along with his great style and charming smile, Jain is a shining example of what successful ambition and genuine philanthropy can look like. Sure, he could sit back and enjoy his victories since Google bought his first company; but he wanted to help the world and was inspired by the simple solutions in the book Kiss the Ground. So, he called the authors and produced the movie in hope it would encourage others to integrate simple solutions for the environment in their daily lives. We were able to catch up with Jain right after his latest company, Price.com, celebrated a banner weekend between Black Friday and Cyber Monday.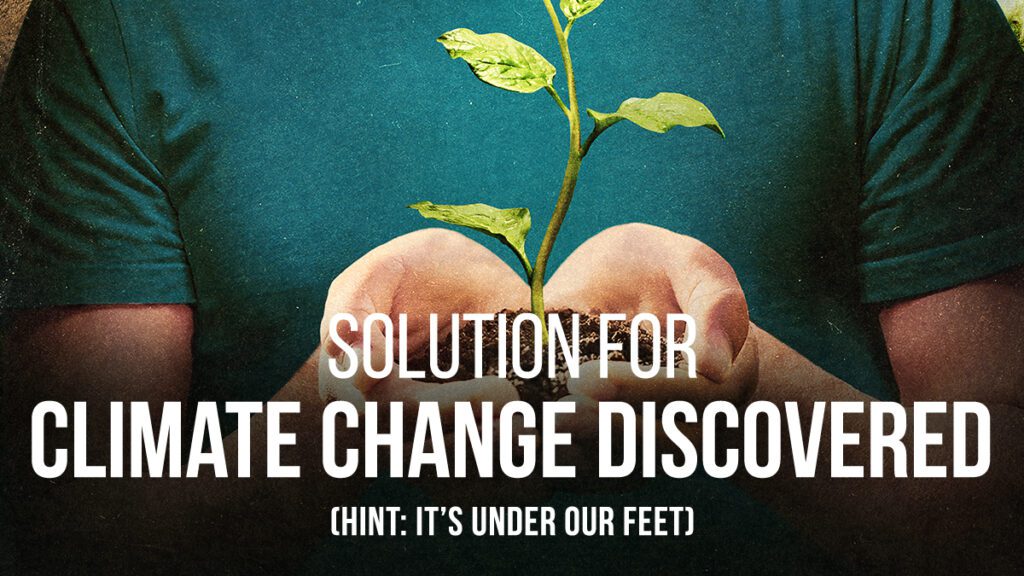 Jain wasn't raised in the gentrified sphere of the Silicon Valley—far from it, actually. He was born in the city of Kanpur located in northern India. Brought up in a traditional Indian household, his parents taught him and his two older siblings humility and respect. Jain was always drawn to computers; he fondly remembers when his dad got him a Compaq computer when he was 12. That was the start of his coding journey.
He shares a story about the first video he created as a kid. His sister was pregnant at the time, and he made a flash video showing how fat she would get if she had twins, then quadruplets, sextuplets, etc. The entire family thought the video was hilarious. He succeeded in impressing them and making his family laugh, which brought him a great deal of satisfaction. "After that, I started creating games and building websites that would make people happy and help solve problems," Jain shares.
When he was 14, he entered a high school computer contest for which he took built a school website. He won, even though he was too young to be officially part of the entries. After his big win, he was asked to maintain the website, since it was such a helpful school resource.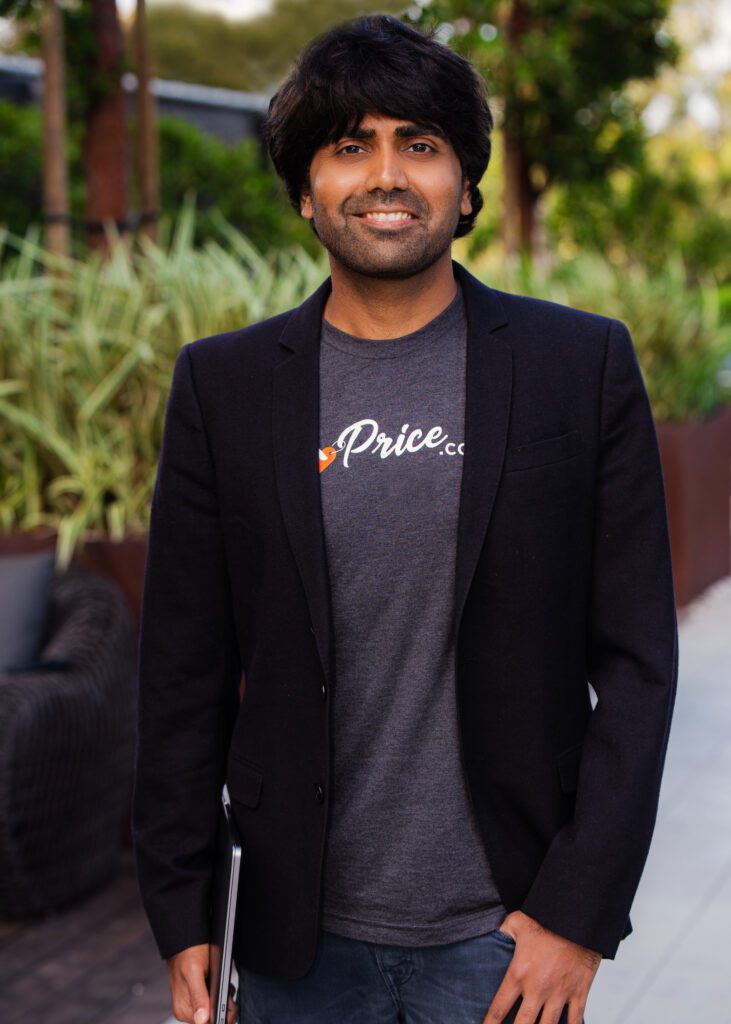 Fueled by ambition at a young age, Jain left India to attend the University of Michigan to study computer science. It was his first time traveling by plane. The change was huge. He went from one of the warmest cities in India to one of the coldest towns in the US. Luckily, his college friends taught him how to layer his clothes. Since he was brought up in a very conservative home, the social life at the University of Michigan was a welcomed yet complete change from his family upbringing.
With a 4.0 GPA in computer science, class, and smarts, he built a Google-like search engine limited to searching University Michigan information and resources. It became very popular and was used by the entire student body. That was his first project satisfying some of his key goals: 1) give back, 2) make an impact, and 3) create a name for himself.
During his time at university, he loved playing Mafia Wars, then really enjoyed Farmville. He wanted to work for the company that created Farmville. He graduated from university early and headed west to San Francisco, scoring a coveted job at Zynga, Farmville's creator. He built his own team and tools at Zynga. The entire company used those tools, one of which he developed notified employees when a new game was out. It would onboard employees in a seamless fashion and connect them to other employees and players automatically.
"I saw a need at Zynga. There was a lot of testing involved that required manual testers. There was such a waiting game involved, and I envisioned a way to automate the testing process." He pitched the idea to his peers, and they agreed to leave Zynga to create a start-up together. Since Jain had a great job and just received a "rockstar of technical excellence"  award from Zynga, his family urged him to stay with the company. However, Jain was optimistic and believed he could solve a significant problem. He focused entirely on the company he named Appurify. In three years, the tech world took note, then Google acquired the company.
Google acquired Appurify in 2014, and now Google Test Labs is powered by Appurify's technology. Jain previously served as an Entrepreneur in Residence at Foundation Capital and as a technical advisor for Metamorphic Ventures, a New York City venture capital firm. During this time, he personally invested in over 15 companies. Since then, some of them have been acquired and some are still in growth stages.
After his success, he joined Sidecar, a ridesharing company before Lyft and Uber. He was part of the team of onboarding new drivers quickly. They performed background and criminal checks using a safe and automated process. After that, he worked on the user growth and worked closely with the marketing team to scale the business. Once again, the company was sold, but this time it was bought by the automotive giant G.M., not a huge tech company.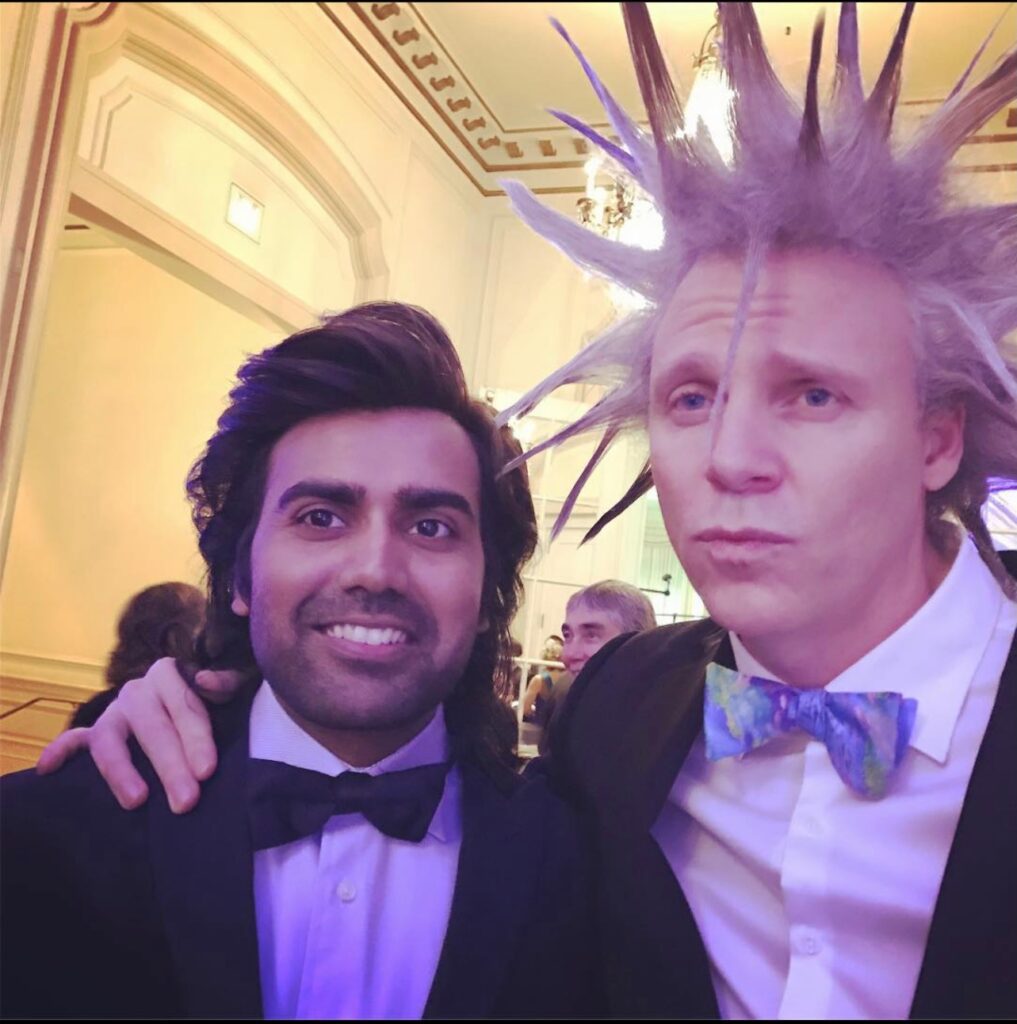 When asked about where he gets his ideas, his answer is unconventional for those who live in a tech-driven world: "I usually dream my ideas; then when I wake up, I will execute them immediately." Jain admits that anything he does has to be creative and perfect. Although he came from a humble family, they appreciated the finer things in life. "Being competitive and growing up in a large family with over 30 cousins, I strive to do better and be better, and even dress better." he admits.
With his many investments flourishing, Jain decided to go back to creating something from scratch. He got the domain Price.com because he found a critical need that wasn't being met in the retail world. He wanted to create the most money-saving platform in the US. It started when he bought a new couch online. Right after he bought it, he found the same couch used for half the price. That's when he had his "aha" moment. "If I bought this used item, I would have saved so much money. Plus, buying the used couch would have been responsible shopping—great for the environment," Jain explains.
Since he launched Price.com, the platform has evolved dramatically. RJ wants to maximize consumers' savings, so he has added comparison shopping, coupons, cashback, contests, and tools to check prices. "With all these features, we can offer consumers maximum savings on anything they want to buy. They can also take a photo of the item, and Price.com will tell them the best place they can buy it," Jain shares with enthusiasm.
Between saving people money and time, he found a moment to read the book Kiss the Ground. With his incredible ability to find solutions, he saw that Kiss the Ground was a smart and simple way to reverse global warming. "The authors outline a viable solution to climate change, and I wanted to help make this into a documentary that would increase the audience," he says. As executive producer, Jain helped to finance the film.
After having read the book, he was inspired and motivated to help bring visibility to this important cause as his way of giving back. "With the accelerating rate of natural disasters happening around the world, now more than ever, we must make a positive impact on the Earth through our choices as consumers and the way we farm our food." said RJ.
The documentary received over 29 awards this year at various film festivals and is still counting.
We asked Jain if he would share a piece of sage advice to our readers about reaching goals and being successful. He offered, "If you have an idea, you have to go all in. When you have a very big vision, it's about not giving up."
As for the next phase of his life? "For me, it's all about having a balanced life. Even if you are amazing and at the top of your professional career, if you don't have a happy family, then you need to get into balance."