By Erin Hunt Moore
It's said that entrepreneurs have a special kind of DNA. Surely, something extra is needed to face the steady stream of risks and maintain the creative and strategic energy (and, at times sheer, will power) needed to manifest a vision and plan and stay on course. In the spirit of the new year and new beginnings, we reached out to chat with Julie Gordon White, one of the Bay Area's leading experts and coaches for high level women entrepreneurs, about what it takes to be an entrepreneur and how things look ahead for starting a company.
Julie has advised thousands of business owners as the founder and CEO of BlueKey Mergers & Acquisitions, a boutique, multi-million dollar firm she founded in 2004, through her bestselling book, EXIT! 12 Steps to Sell Your Business for the Price You Deserve, and in national speaking engagements. In 2012, Julie began living her true passion as the founder of The WELL for Women Entrepreneurs, teaching thousands of women how to crack the code of growing to a million and someday selling for a million through step-by-step training and coaching programs, media, speaking, and signature events. Julie has been a featured small business expert for Google Small Business and host of Intuit QuickBooks Momentum to $1 Million Community.
HL: You've felt the entrepreneurial calling for the majority of your life. Did you ever waver or feel that the path wasn't for you?
JGW: I definitely have felt that entrepreneurial pull my whole life. I wrote my first business plan and started my first business when I was 10! But my path as an entrepreneur wasn't always a straight one. I've had quite a few corporate careers alongside numerous attempts at starting companies. I was director of marketing for an international hotel group, launched and closed a company, ran my husband's family's multimillion dollar funeral home, and worked as a business broker for a firm in order to learn the ropes. And I was raising a family. I leaned into each and every one of these opportunities as a key training ground to help me excel in my own companies and to be able to help others later.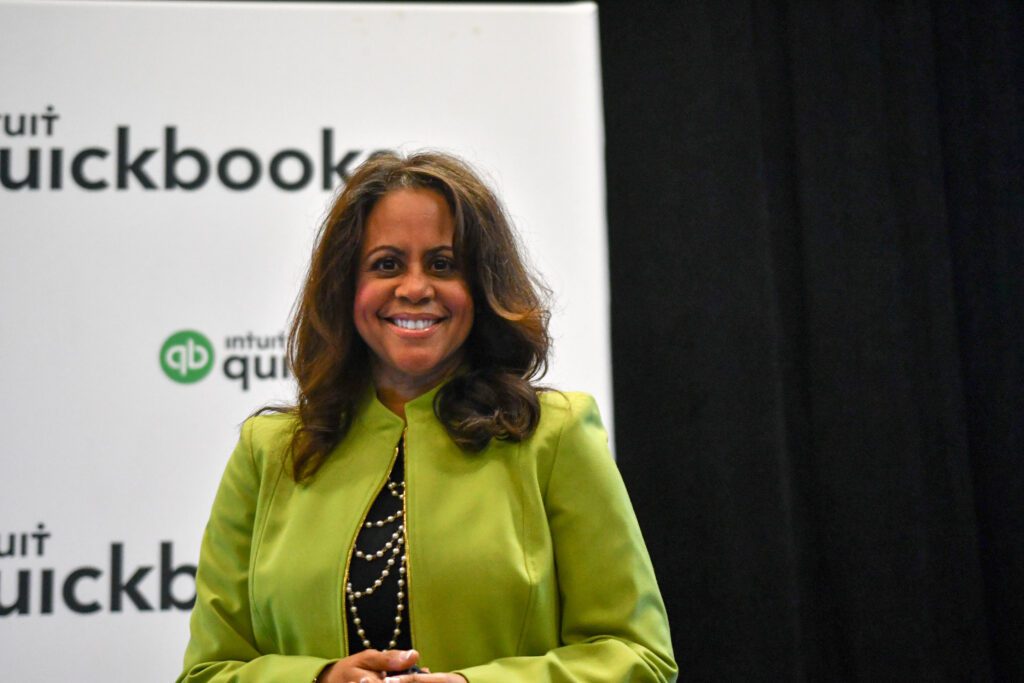 HL: What is one of the most essential traits for entrepreneurs to be a success?
JGW: Resilience! The mindset that failure is not truly failure, but opportunity, and the willingness to learn from those experiences and carry on. I must have a stack of business cards an inch thick of attempts at businesses. I take pride in those. Yes, it was disappointing, but those attempts were the stepping stones of my journey and success. 2020 has been a huge challenge for so many, and yet, I have clients in service sectors who are thriving. Be open, leverage your capabilities, pivot if necessary, but stay the course! Difficult phases pass.
HL: Tell us about The WELL? Is there a specific profile of female founder you work with?
JGW: We work specifically with women committed to scaling, meaning building something that they might ultimately want to sell. If a woman wants to keep her business small, there is no judgment there. Most women—96 percent, in fact—run companies that don't reach beyond $150,000. Our clients are excited about building something bigger and are committed to growth, which is how our program became known as the "Scale to a Million Playbook," a strategy and road map for that growth.
Our clients generally have a service company and are experts at what they do. We can help our clients start a new business, but they still need to have a level of expertise to bring to the table, because we're leveraging those and bridging what our clients have accumulated to reach what they'd like to achieve. I don't feel that any woman should leave skills on the table to start something from zero. We need all the leverage we have. We have so many things happening in our lives: kids, partners, parents. I want to help women do less to achieve more and build successful, high income-producing businesses they love.
HL: In your experience working with women founders, what is one area most women need support with?
JGW: Thinking bigger! Women are really good visionaries, but often undervalue their potential. So many women tell me "I never thought about having a million dollar consulting or coaching company. I was aiming for $200,000." But why limit it? I encourage clients to expand their visions and step into fully believing anything is absolutely possible. Women also aren't generally thinking about growing something sellable, unless they heard me speak in a master class, webinar, or conference specifically addressing that concept. Women often start a business for flexibility and convenience to allow them to live the lives they want at home. But, if you're going to do all of that and expend that kind of energy, don't forget about the opportunity for yourself and future. Don't leave money on the table.
HL: 2020 has been a doozy. What is your advice for women wanting to start businesses in this climate and year ahead?
JGW: I say go for it! There has never been a better time to start a business. So many companies have started in down times. There are always new opportunities and needs coming up that weren't there before. Our clients in the diversity and inclusion space on the consultant side are doing gangbusters, and those working on company culture and resilience are doing beautifully. Just do it!
HL: How are you encouraging the next generation of entrepreneurs?
JGW: As a mother to a daughter, one of my greatest passions is helping girls to feel confident, to understand the vast range of choices and options they have, and to achieve economic independence—including through entrepreneurialism. The future is in the hands of our girls. In a recent TED talk, I addressed the fact that money equals choices and choices bring freedom. I believe that when young girls understand how to navigate the world, they become economically independent. I support organizations like Girl's Inc. to ensure that this good work is happening!
HL: Once an entrepreneur, always an entrepreneur! You've just launched another venture of your own. What is it and where did your inspiration come from?
JGW: Well, with a little extra time on my hands in 2020, I decided that I wanted to do something I have never done before: to stretch my wings and start a product company. Being 55, I—and a lot of girlfriends and clients—have been dealing with all the things that typically go along with this stage of life: hot flashes, weight gain around the middle, and brain fog—a.k.a. menopause. So, I decided to launch a product: Bossa Bars, a female-formulated, plant-based, vegan and antioxidant-rich energy bar for women in menopause. It's really exciting! We are launching early in this new year. You can learn more at bossabars.com and follow us on IG at @menopauselikeaboss and @bossabars. And if you'd like to reach me about my work with female founders, visit growatthewell.com. Thank you for this opportunity!