No strangers to winemaking when they founded ADAMVS on Napa's Howell Mountain, Denise and Stephen Adams are also proprietors of the highly esteemed and historic Château Fonplégade in the legendary Saint-Émilion wine region of Bordeaux where Denise organically and biodynamically oversees their vineyards. That incredible attention to detail is found in their ADAMVS venture, where Adams utilizes the same sustainable farming techniques.
"I knew when we started ADAMVS that to do right by the rich tapestry of Howell Mountain elements, we had to farm responsibly and in harmony with our mosaic of five vineyard sites. In our hand-tended vineyard, we practice a simple but exacting philosophy – that there are no shortcuts; excellence is earned through hard work and fervent, passionate attention to the smallest details," said Denise.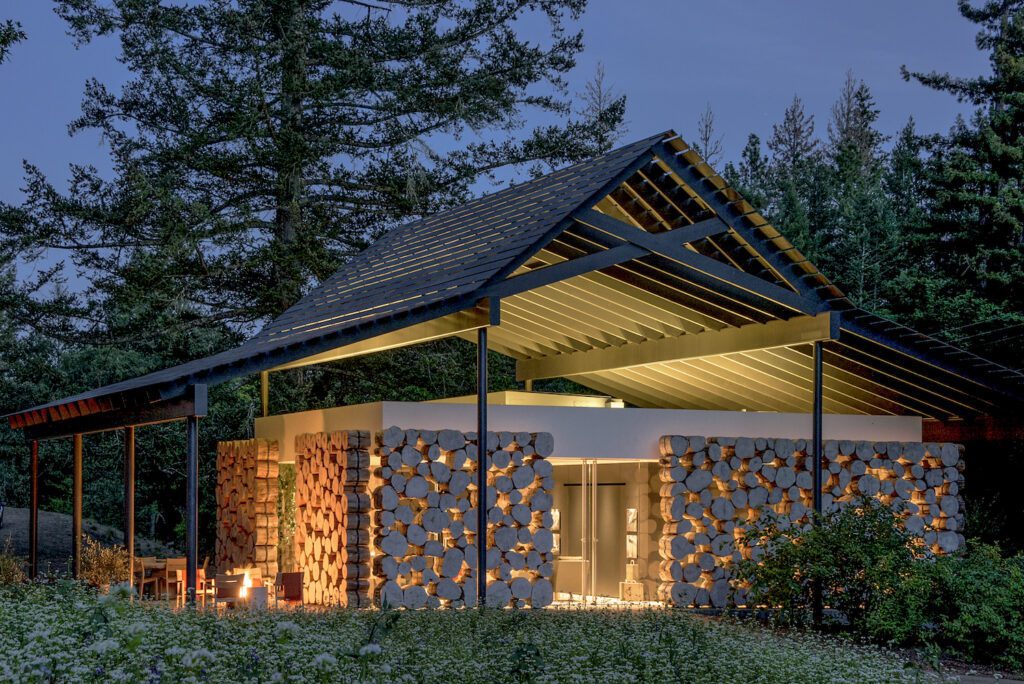 The ADAMVS artisan method of farming extends beyond the soils, vines, and orchards to every aspect of the business, ensuring a vibrant ecosystem in harmony with its community and environment. The property features blue bird boxes and hawk perches, an extensive insectary, and free-range chicken and sheep. Honey is captured from the cache of beehives, olive oil is pressed from the property's olive trees, and fig jam is made from the fruit trees.
And now, just in time for holiday gift giving, connoisseurs can enjoy the full bounty of ADAMVS with not only their library wines packaged in hand-crafted wooden boxes, but also via a gift pack of handmade items from ADAMVS' 80-acre Howell Mountain property. Included are: ADAMVS fig jam, ADAMVS 2019 Cabernet Sauvignon jam, Château Fonplégade crackers with ADAMVS herbs, honeycomb from ADAMVS bees, Marcona almonds tossed in the Adams' Estate olive oil, salami from San Francisco's Molinari Delicatessen, Honeybee Gouda from Holland, Fiscalini California Cheddar, and Castelvetrano Olives. Also included are seasonal recipe pairings from the ADAMVS Estate culinary director.
To enhance the offering further, recipients can schedule a private, virtual tasting with the director of hospitality at ADAMVS, who encourages guests to also invite others to the virtual tasting.
To order, or for more information, call the winery at 707-965-0555 or email info@adamvs.com.