Rocky Point is located 10 miles south of Carmel along the most scenic, beautiful stretch of the coastal highway between Carmel and Big Sur. Currently zoned for both residential and commercial, three apartments and the Rocky Point Restaurant occupy two acres of coastal land on the Pacific Ocean. The property is a perfect place to enjoy breathtaking ocean views and the iconic Bixby Bridge in Big Sur as perch cliffside on the spacious open deck. Or sit inside by the cozy fireplace, looking through panoramic windows while listening to the ocean waves lap the rocky shore. Catch glimpses of playful sea-otters, dolphins, seals, and whales as they migrate up and down the coast.
Opened in 1947 as a roadside lunch restaurant, Rocky Point quickly became a must-stop scenic viewpoint on this most famous stretch of California State Route 1. In 2012, the current owner refreshed the property with a massive renovation and reopened it in 2013. Its stunning views, magical ambiance, and undeniable romance impress tourists from all over the world.
The two-acre property is nestled on a gentle hill situated on top dramatic rocky cliffs above the crashing waves and enjoys completely unobstructed and dynamic views of the ocean and dramatic coastline. Rocky Point is truly a world-class oceanfront property—there exists nothing between Rocky Point and the Pacific Ocean but one's imagination and a profound sense of serenity. This property's magnificent view property makes it a singular gem along the world-famous Monterey Peninsula coastline.
Rocky Point is only available for purchase once every few decades, and now is one of those rare opportunities. Rocky Point could become your luxury dream residence, a special sanctuary for your family compound with unsurpassed privacy and cachet. Or it could become your signature restaurant/club/lounge with retail shopping for the savvy business investor.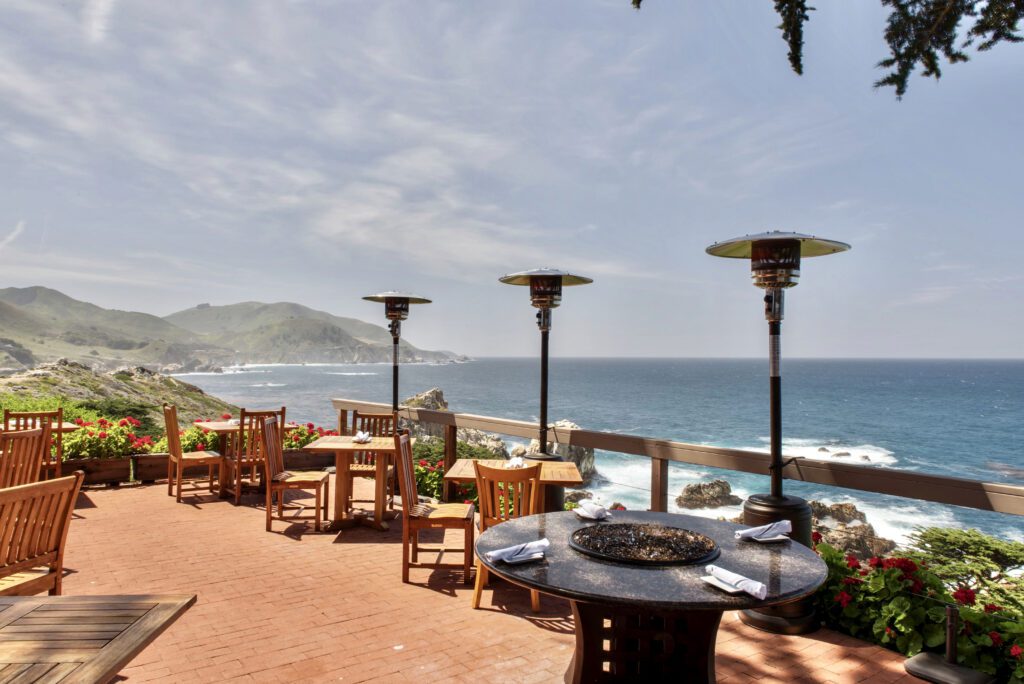 A few lucky wedding couples have been blessed to tie the knot at Rocky Point for their dream destination weddings. The location dazzles as the site for special events and corporate retreats. Rocky Point could become your specialty bed & breakfast. Mixed zoning affords many opportunities and choices for use, so we leave it up to your imagination, subject to approval of Coastal Commission and County of Monterey.
The price includes the land all the way to the water, the building itself, the existing restaurant, the special liquor license, the onsite residential units, and all fixtures and equipment. This is a once-in-a lifetime opportunity to acquire a very rare property.
The goal of both the California Coastal Commission and County of Monterey is to minimize the number of people in the Big Sur area and reduce water usage. Converting Rocky Point Restaurant to a private residence will satisfy that desire, because a single-family residence will use much less water than a restaurant and will have far fewer occupants on-property than a restaurant serves. The restaurant, on average, served about 300 people daily with busy holidays serving over 450 people.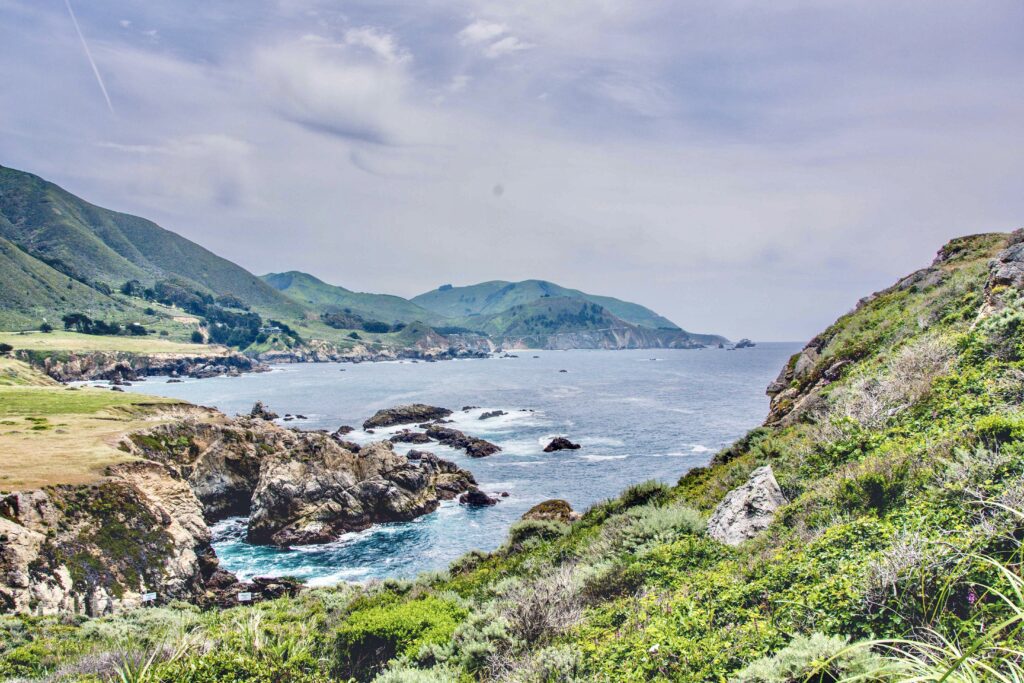 Offered at $8,000,000. Photos and videos on www.RockyPointCarmel.com. For details, please email Olivia Hsu Decker at Olivia.HsuDecker@SothebysRealty.com or text her at 415.720.5915. www.SanFranciscoFineHomes.com