A New Way to Do the Grand Canyon
Something remarkable is happening in the post-quarantine world out at the Grand Canyon. You can charter a heritage train—that's right, the whole train. This private charter experience, known as the Rail Baron Charter, has been in operation only since 2019. Intrigued, we decided to take a closer look.
The Grand Canyon Railway
It's not just any train that will deposit you and your guests within 200 steps of the South Rim. The throwback period décor of these iconic private railroad cars put the first class section of commercial jets to shame. Three handsome post-WWII rail carriages feature interiors done up in fine fabrics, leather trim, handcrafted teak and fine wood finishes. In the dining room, choose a comfortable window seat and order a favorite cocktail from the bartender prior to enjoying a meal that's prepared onboard by private chefs and served on china place settings by attentive wait staff.
Built in the late-1940s and early-1950s, the restored cars have names such as The Kansas, a spacious platform sleeper accommodating six, including a master bedroom suite, also comprising day use for 12 featuring a rear open-aired observation car; The Utah, a parlor, café and lounge car seating 26 guests; and The California, a coveted vista domed sleeper car with day use for 22 passengers that sleeps 16 in eight private bedrooms.
"These elegant carriages are as good as it gets," said Samuel Langner at Xanterra Travel Collection, the specialist company which oversees and operates the Grand Canyon Railway. "We can certainly appreciate that people want to control their personal environment these days, so buyouts of a carriage or for the entire train is attracting attention."
And because The Grand Canyon Railway is one of the rather rare privately operated railroads in America, it's possible to charter one or more railroad cars, or an entire train pulled by a vintage diesel engine. Even before you step onboard, everything is customizable. It's even possible to fire up one of the railroad's magnificent steam engines to pull the train. Naturally, the train engineer, brakeman, conductor, and passenger service attendant come with the deal.
The Way Back When Story
At the new railroad junction in 1901, there was cause for celebration when 65 miles of rail track were completed, a spur of the Santa Fe Railway. This branch line first connected Williams, Arizona to the Grand Canyon Village at the South Rim, a milestone for developing the Grand Canyon's earliest infrastructure. Suddenly, there was safe, reliable, and inexpensive transportation to this remote canyon, and visitor numbers rose exponentially. However, within 25 years, Route 66 and the 20th century American love affair with the automobile came along, changing both the far west and the romance of the rails forever.
Yet, Grand Canyon Railway is not a tourist railroad or heritage museum—it's very much an authentic working passenger train steeped in Arizona territory and state history.
All Aboard at Williams
A modern day journey to the Grand Canyon begins in Williams, population barely 3,000 and elevation 6,765 feet. Just 160 miles from Phoenix/Scottsdale, the Northern Arizona town founded in 1881 is now retro-cool and all about paying tribute to the rough-and-tumble past of the Old West.
Using the train as a blank canvas, private parties can create a signature event. Fancy a chuck wagon-style dinner, a pretend wild west hold up or a staged shoot-out? Perhaps something more cultured such as live music or a talk from an expert conservationist. "We're happy to oblige and we can make a trip into exactly what a guest wants," suggests Langner. "We simply don't know the word 'no."
Once the whistle blows and the train journey gets underway, a slow and curvy route will scale the massive Colorado Plateau, pass through high country, prairie and ponderosa pine, scenic plains, beyond Valle and into the peaceful, vast Kaibab National Forest where places with names like Dogtown Lake and Whitehorse Lake are anything but mundane.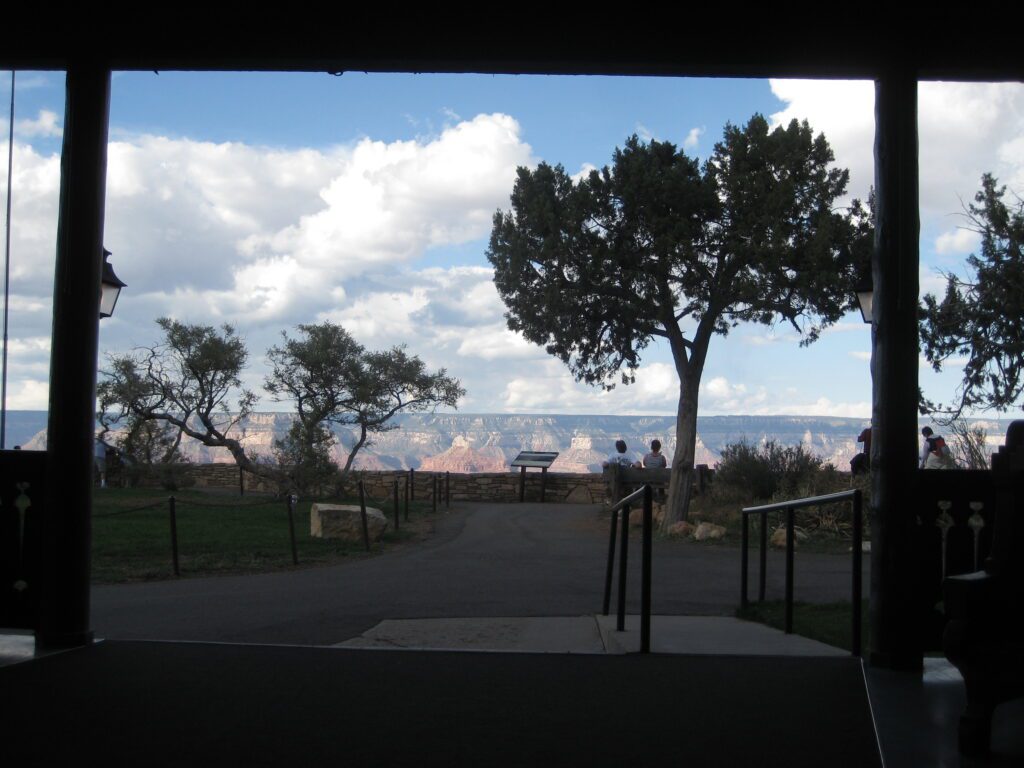 The railway's destination is Grand Canyon Depot at the canyon's South Rim where America's last operating log train station is a National Historic Landmark. From the depot, it's only an eight-minute walk to El Tovar, the 1905 landmark limestone and Oregon pine hotel perched on the Bright Angel Trailhead. Sensibilities of the era are complementary; the principal architect of Atchison, Topeka and Santa Fe Railway also designed this celebrated hotel envisioned as a cross between a Swiss mountain chalet and a Norwegian villa. Now a National Historic Landmark, the rustic El Tovar was considered the most elegant west of the Mississippi and the epitome of chic—its position on the canyon's edge affords stunning Grand Canyon views to this day.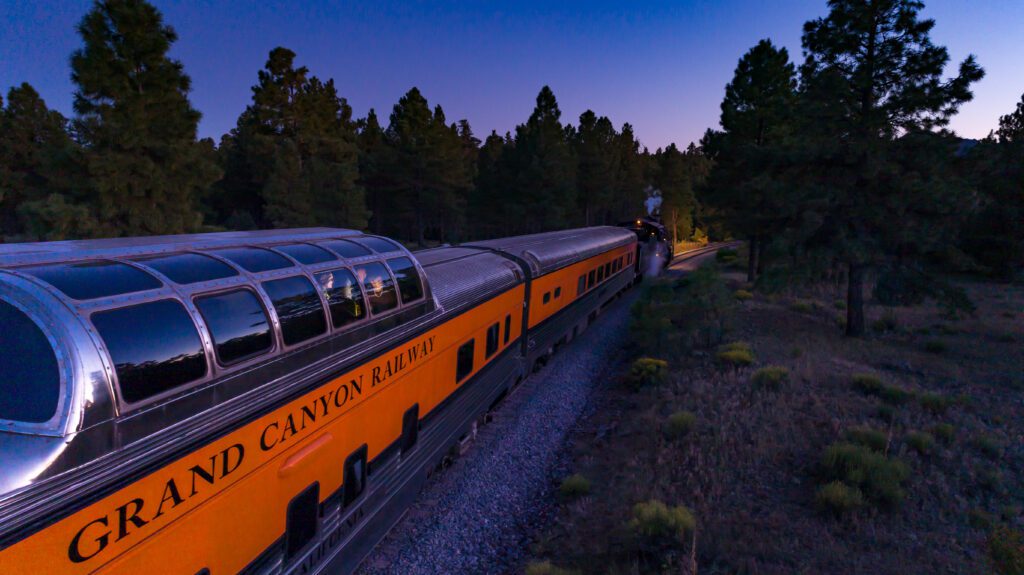 Scottsdale and Stargazing Tips
Skip big airports, two-hour check-ins and TSA protocols. JSX flies into and out of Phoenix with roomy 30-seat jets that depart from their own terminals in both Oakland and Concord.
Attractive five-star resorts are operating at a fraction of their normal capacity, just right for guests to settle in on poolside chaise lounges for a few hours before stargazing in the foothills of North Scottsdale. Check out the Four Seasons Resort Scottsdale at Troon North and Boulders Resort & Spa. En route to Williams, less than three hours' drive, Sedona is an internationally recognized Dark Sky City, a prestigious designation indicating exceptional, unobstructed views of the heavens. The Grand Canyon itself was granted certification as an International Dark Sky Park in 2019, so now 'half the park is after dark.'
All Aboard! The only people aboard are those the host invites. With an unmatchable commanding presence, a privately chartered train lends itself to wedding parties, family reunions, birthdays, anniversaries, retirement parties, class reunions, or other milestone moments. And there's plenty of space for safe social distancing on this moving train set.
The cost to reserve a single car starts at about $10,000. The cost to reserve the full train for the day, providing flexibility on departure and return times, typically ranges between $15,000 and $20,000.
thetrain.com/connect/take-over-how-to-charter-the-grand-canyon-railway
(train photos: Courtesy Xanterra Travel Collection)