In Step With the Rhythms of Mother Nature, Six Women Who Turn Grapes Into Wine
So much about 2020 is out of sync. Nevertheless, the timeless seasonality of harvest stays with the rhythms of Mother Nature, an appropriate time to pay tribute to female winemakers.
Research by Santa Clara University indicates that women comprise only 10 percent of the winemakers in California's 4,000-plus wineries. With gratitude and admiration, we're shining a spotlight on several of the women who turn the fruits of 2020 into wine.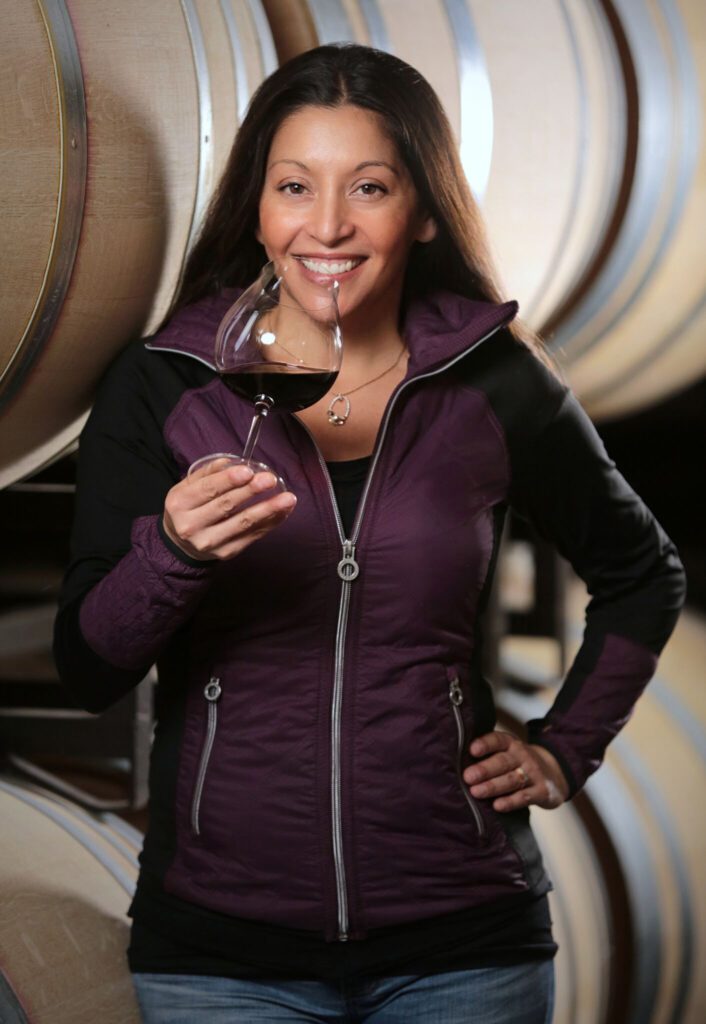 Theresa Heredia | Gary Farrell Winery
Chief winemaker since 2012, Theresa Heredia makes award-winning wines without a vineyard. The formula for success is based on her handshake deals with three dozen trusted growers with high quality grapes to match with her terroir-driven winemaking techniques. 
Heredia nurtures the brand's Russian River Valley legacy of producing small lots of Burgundian-style Pinot Noir and Chardonnay that capture the balance and stylistic elegance of some of the finest vineyards in the region. "My daily inspiration is the beautiful fog from the Pacific Ocean that gets pulled through Russian River Valley. Experiencing the foggy mornings and waiting for the tiny droplets hanging from the tip of each berry on cold mornings inspires me to make great wines from this area," says Heredia. 
Theresa Heredia studied biochemistry at Cal Poly San Luis Obispo and went on to the graduate enology program at UC Davis. She is one of the few Latina and lesbian winemakers in California. | garyfarrellwinery.com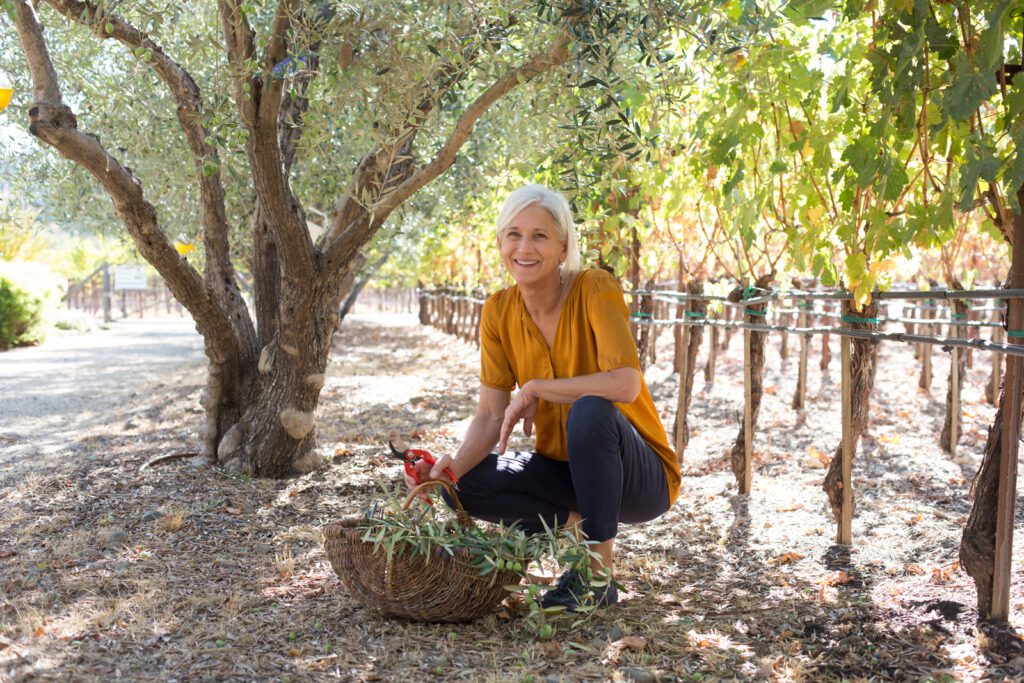 Rosemary Cakebread | Gallica
Since 1979, Rosemary Cakebread's career went from cellar jobs at Inglenook Vineyards to blending cuvées at Mumm Napa Valley to longtime winemaker at Spottswoode Vineyard and Winery. 
She founded Gallica in 2007 with the simple philosophy of handcrafting organically farmed, elegant single vineyard wines from two gravelly acres in St. Helena. Since the inaugural vintage of Cabernet Sauvignon, Gallica has earned a reputation for sought-after wines of grace and balance with remarkable consistency across vintages. There are limited quantities of Cabernet Sauvignon, Cabernet Franc, Grenache, Albariño, Syrah, plus Estate Cabernet Sauvignon, Petite Sirah and Rosé.
Inspiration comes from her vegetable and flower garden and the family vineyard where she lives with her husband Bruce Cakebread, co-owner of Cakebread Cellars. | gallicawine.com
Jessica Boone | Passalacqua Winery
Jessica Boone has a couple of decades under her belt as a wine industry veteran. Starting out as a harvest lab technician at a winery in St. Helena,  she fell in love with the labor-intensive transformation of grapes into wine. She joined the Passalacqua team as winemaker in 2012, a family-owned winery that has been growing grapes in Dry Creek Valley for five generations. 
With carte blanche access to the winery's Cabernet ranch, Boone chooses the fruit that appeals to her palate, block by block, and season by season. Passalacqua specializes in single block Cabernet from the winery's ranch in Dry Creek Valley, as well as Chardonnay, Sangiovese, Merlot, Pinot Noir, and Fiano, an Italian white varietal. Boone also introduced the extensive development of a single vineyard Zinfandel program. | passalacquawinery.com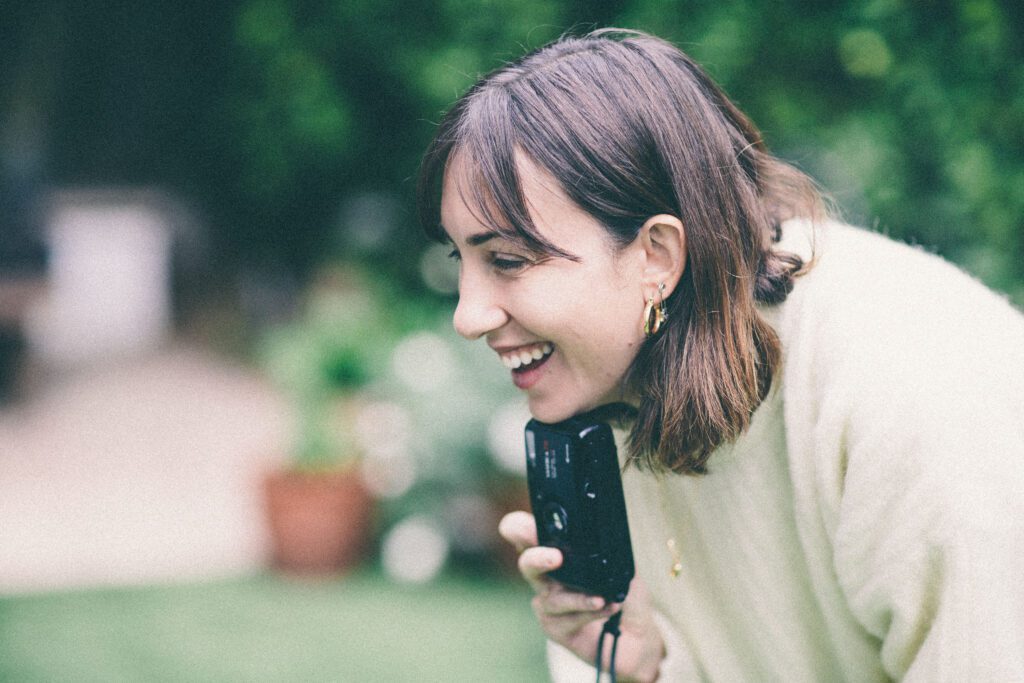 Gia Coppola | gia coppola wine
A passion project for Gia and female winemaker Jordan Costello, Orange is made from 100 percent Lake County riesling grapes fermented for 15 days, aged in steel and unfiltered. The result is a hazy, funky wine with tasting notes quince, kumquat, clove and honeydew. Their other creation, SanGia, uses cultivated Pinot Noir grapes, fermented and aged with brandy from Great Women Spirits for an aromatic, balanced sangria with notes of cherry and strawberry plus aromas of baking spices and orange peel. 
In 2018, Gia and her grandfather, Francis Ford Coppola, introduced this unpretentious style aimed at the younger generation. The summer campaign donated $5 from every bottle of SanGia and Orange wine to Allies in Arts in support of short films directed by BIPOC womxn, trans and non-binary artists. Wine labels feature a photograph from Gia's own archives. | thefamilycoppola.com
Maggie Kruse | Jordan Vineyard & Winery
In the summer of 2019, Rob Davis, longest-tenured winemaker in Sonoma County, turned over the lead to Maggie Kruse, with whom he'd worked for 13 previous harvests. 
A graduate of UC Davis with a degree in viticulture and enology, Kruse studied in the laboratory of respected sensory scientist, Dr. Hildegarde Heymann, before joining Jordan's laboratory in 2006. 
Kruse oversees all aspects of day-to-day cellar operations, including quality control experiments, fermentation monitoring, tank and lot organizing, selecting and inspecting barrels, blending, batonnage, selecting corks and bottles, bottling and labeling as she and her team guide the grapes from vineyard to winery. 
Proprietor John Jordan noted, "For family businesses like ours, leadership changes like this only come around two or three times in a century." | jordanwinery.com
Kathleen Inman | Inman Family Wines
For 20 years a one-woman show, Kathleen Inman's 10.45- acre Olivet Grange Vineyard in Russian River Valley produces high quality wines through "eco-ethics." Sensitive farming, natural winemaking and environmentally responsible business practices supplement organic farming. For fertilizer, Kathleen employs Four-Course Compost, so named because it derives from table scraps discarded by San Francisco restaurants, hotels, and residences. 
When Kathleen produced her first sparkling wine in 2009, she was one of the first domestic producers to take an artisan approach to sparkling wine. Inspired by the Grower Champagne model in France, she wanted to make single-vineyard and single-vintage sparkling wines. The wine was so popular that in 2012 she added a Méthode Champenoise Blanc de Noir, and in 2017 she introduced Whole Buncha Bubbles, a premium sparkling wine bottled in a playful 1960s-style Fillmore concert poster. | inmanfamilywines.com