"A bottle of wine holds more philosophy than all the books in the world."

– Louis Pasteur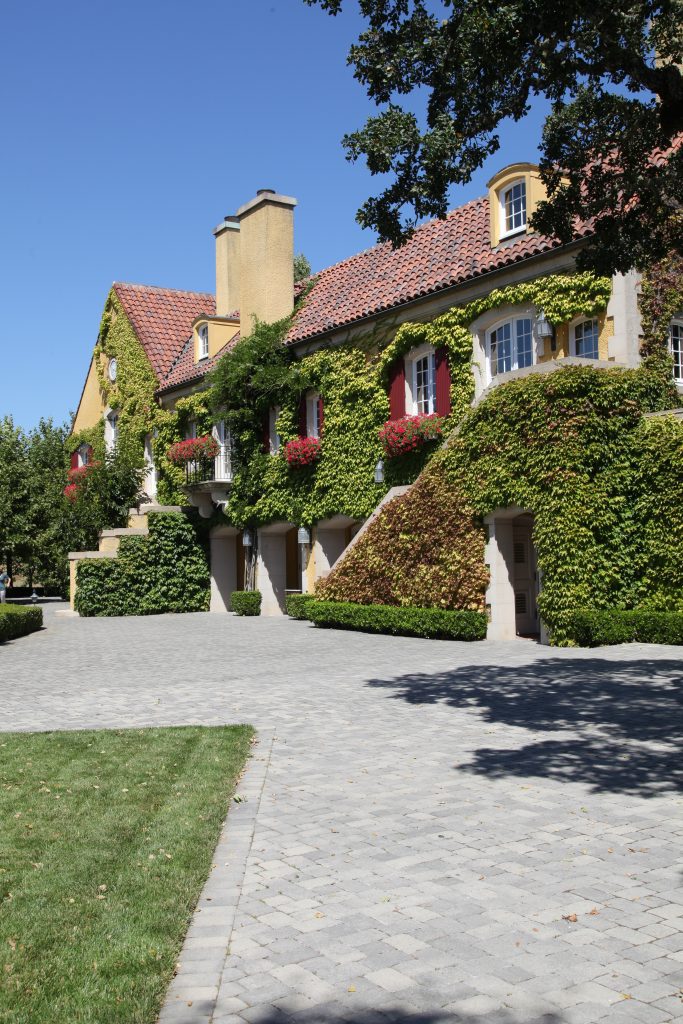 Jordan Winery: Lace Up Your Hiking Boots
Head for a beauty spot just a little bit north of Healdsburg. No doubt, Jordan Winery produces wonderful wines…not to mention their signature picnics. There's another highlight as well: vineyard hikes. Fresh air and beautiful views of mountains, woodlands, lakes, meadows and gardens are spread across the private 1,200-acre Jordan Estate.
Begin at the Winery Chateau's Bacchus Courtyard with a protein snack. Small groups of no more than 10 guests enjoy plenty of space to ensure social distancing on a three-hour guided loop hike of four miles. The moderate elevation change takes in 300 feet up to Jordan Vista Point with its sweeping panorama descending into the olive orchards, around the lake and cattle pasture to the chef's garden and apiary.
Return to the winery terrace for a charcuterie picnic with wine pairings at individual tables featuring Jordan Chardonnay and Jordan Cabernet Sauvignon.
What to Know: Through Sept. 6 on Thursday through Sunday mornings by reservation. $110 per person. Jordan Vineyard & Winery, 1474 Alexander Valley Rd., Healdsburg, CA.
Scharffenberger Cellars, Roederer Estate and Goldeneye: Helicopter Escape

There's more than one way to get to a curated experience. A private helicopter ride means forgetting the traffic to enjoy the views. It's smooth flying over Lake Sonoma, the Yorkville Highlands, redwood forests, lush woodlands, the Navarro River, alluvial terraces and, of course, plenty of rolling vineyards.
Welcome to Mendocino County. Three vineyard tasting experiences not normally open to the public are arranged by Cultured Vine, creator of highly customized white glove experiences in wine country.
The helicopter touches down at Scharffenberger Cellars before guests are escorted to the 580-acre Roederer Estate, one of California's top producers of sparkling wines that rival French Champagne. On a private balcony overlooking the vines, an intimate tasting includes current and past vintages of the famed L'Ermitage label.
Onto Goldeneye for one of California's best Pinot Noirs. It comes from Anderson Valley's Confluence Vineyard, a crown jewel adjacent to the Navarro River, where the perfect spot to sip and savor is beneath the magnificent limbs of a 500-year-old Black Oak. Enjoy a wood-fired lunch al fresco before heading back to Napa by 'copter.
What to Know: Helicopter Escape is a customized program. Visits to other wineries arranged upon request. By reservation only via CulturedVine.com.
Winemaker for a Day: Raymond Vineyards
Raymond Vineyards, part of Boisset Collection, takes virtual wine tasting to a whole new level when the winemakers turn the tables on us. Their most popular guest experience, "Winemaker for a Day," is a blending activity now made available to wine lovers at home.
A handsome kit arrives at the doorstep which contains four 750-ml bottles Raymond wines used for blending: an unoaked Cabernet Sauvignon, a Cabernet with new oak, a Cabernet Franc, and a Merlot is accompanied by four graduated cylinders, four pipettes, blending worksheets and an instruction booklet.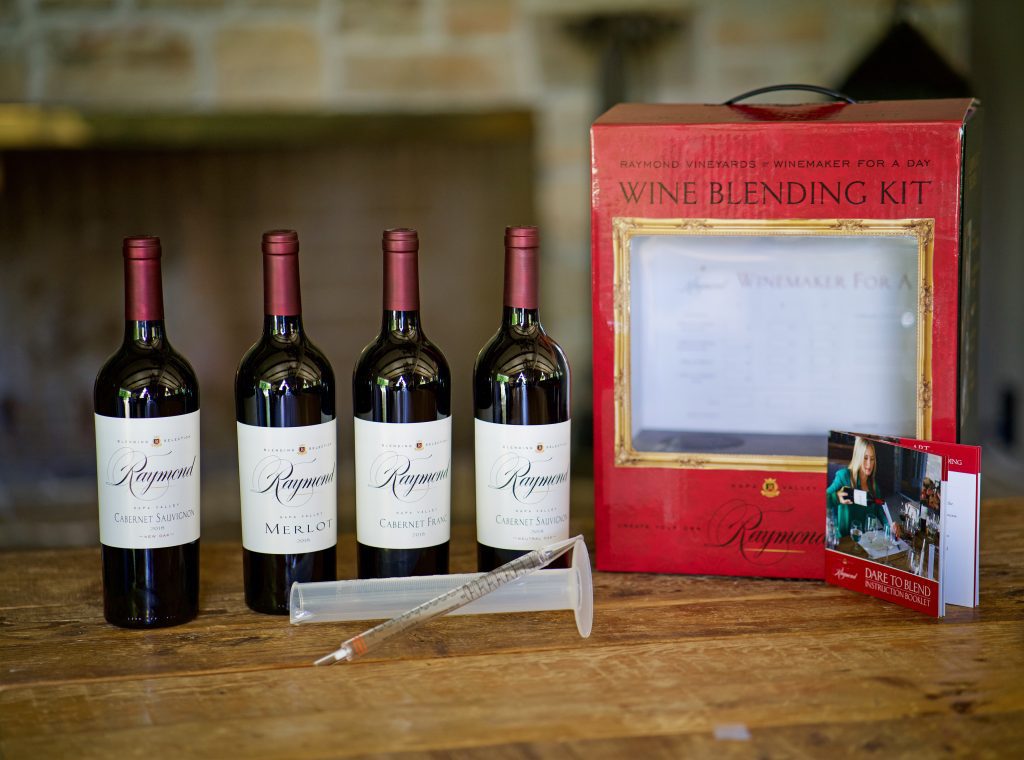 For the Napa Valley Cabernet Red Blend session, guests can book either a group—members of a group can be in different locations—or a private virtual blending session which is guided live and in person by Proprietor Jean-Charles Boisset.
For 60 minutes, blend, sip, compare and learn first-hand how oak affects a finished wine, taste how even a small adjustment of percentages in a blend makes a difference. Discover characteristics different varietals contribute to a blend while learning more about your own palette and preferences.
Commemorating a milestone? Need a special gift or want to surprise a loved one? Once a Personal blend favorites can be ordered complete with an original custom name as well as a label image based on a photo or artwork. Note: Six bottle minimum at $50 per bottle ($40 for club members), shipping included.
What to Know: Raymond offers virtual blending masterclasses monthly. Visit the website to order a wine blending kit at $200, ground shipping included. Raymond Vineyards, 849 Zinfandel Lane, St. Helena, CA.
Al Fresco Flights: Trefethen Family Vineyards
A stunning setting, expansive gardens, vineyard views come together at Trefethen Family Vineyards, one of Napa's pioneering wineries. The gorgeous grounds make social distancing a breeze and four new tasting experiences take full advantage of summertime.
Historic Winery & Courtyard Flights offers a choice of four distinct flights of five different wines served at the 19th century winery and in the fresh air of the lovely, adjacent courtyard.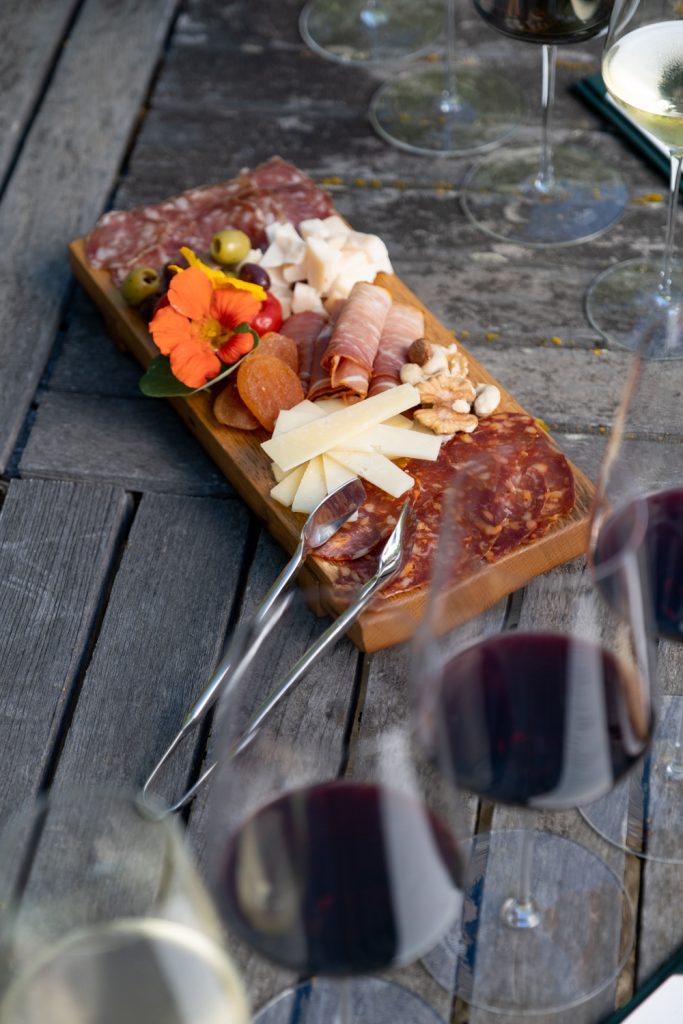 Reserve Tasting with Charcuterie Board features limited production wines and the Reserve Cabernet Sauvignon poured for guests at the Villa where a deck overlooks the gardens. Cured meats, local cheeses and estate grown preserves complement the wine selection.
Taste of the Estate is the quintessential wine and culinary experience. Served at the Villa, the deck or at a table in the pretty garden, enjoy five of Trefethen's finest wines with sublime bites from Winery Chef Chris Kennedy. Twilight at Trefethen means making memories. Have the whole estate to yourself for sunset and a summer night to include a private tour, tasting and menu. There's only one table available per evening for this intimate experience.
What to Know: Book by appointment online. Tastings and experiences range from $30 to $150 per person. Trefethen Family Vineyards, 1160 Oak Knoll Ave., Napa, CA.
Three Sticks: A Taste of History
Talk about wines with a sense of place—Three Sticks provides a New World connection that's hard to beat. In 1825, the Franciscan Fathers of San Francisco Solano de Sonoma Mission produced sacramental wine from the first vineyard in Sonoma Valley. A stone's throw away, a statue in Sonoma Plaza commemorates the moment a brand new California Republic was born in 1846.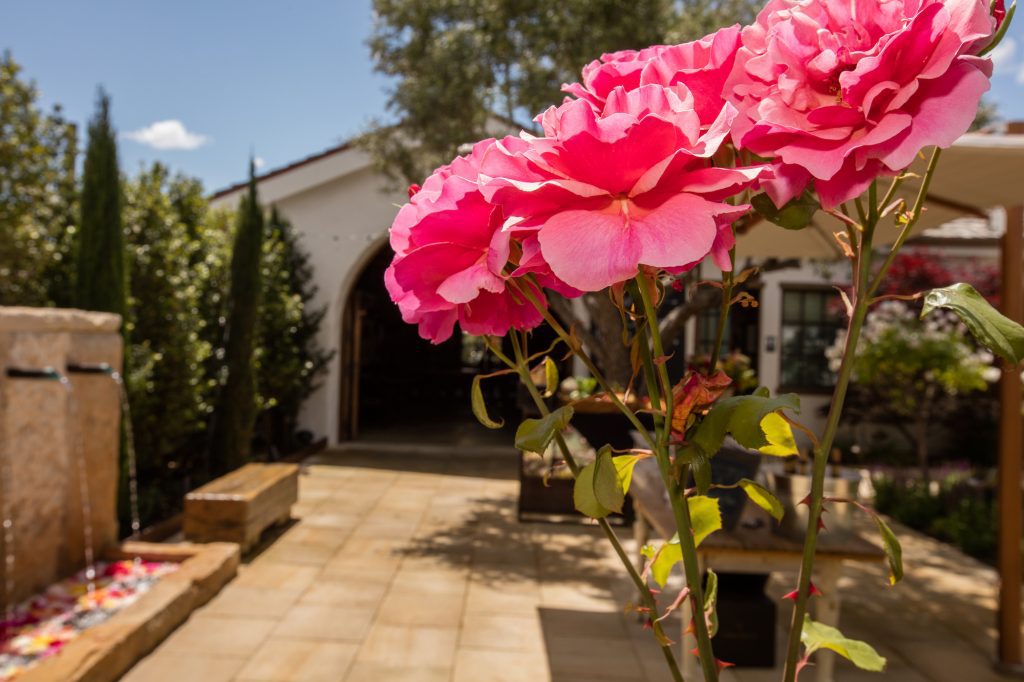 And facing the square where the Bear Flag was first raised, the historic residence, Vallejo-Casteñada Adobe, still stands. Today, this structure that marries past and present is the heart of the Three Sticks brand.
Step inside. Over the past few years, a team of local designers, architects, contractors and archaeologists painstakingly preserved The Adobe's integrity. Stunning, comfortable interiors designed by the talented Ken Fulk are the setting for an unforgettable intimate tasting experience in this one-of-a-kind location. Guests are guided through a private tasting of a flight of Three Sticks estate Chardonnay and Pinot Noirs while learning about the terroir and winemaking process that results in an award-winning portfolio of Sonoma County vineyard sites and this historic Adobe home.
What to Know: Sixty-minute tastings are limited to six, by reservation only at $50 per person plus tax. Three Sticks at the Adobe, 143 West Spain, Sonoma, CA.
Bachelorette Parties: Inman Family Wines
With wedding plans full of uncertainty this season, Inman Family Wines introduces a new way to bring brides and bridesmaids together. Through the winery's new virtual bachelorette party wine tasting experience, the party's on.The solution comes from Kathleen Inman, general manager and winemaker at Inman Family Wines, an idea that was born when Kathleen's daughter had to postpone her own wedding in April.
"Hosting a bachelorette as a wine tasting party online is an obvious way around not being able to get together as a group in Wine Country," said Kathleen. "We plan to continue offering this online experience even when we are able to meet in person again. Imagine you are renting a house on the lake, in the mountains or at the beach with your friends. Wouldn't it be fun to have the winemaker send you a case of interesting and delicious wines, and then visit you online? My vision is to bring wine country to brides no matter where they may be."
Bridal parties will select from Inman's vineyard-driven Pinot Noirs, Chardonnay, Rosés and méthode champenoise sparkling wines, shipped to each invitee in advance of the event. Kathleen Inman will join the group via Zoom to lead a live tour of Inman's organically farmed Russian River Valley OGV estate, followed by a guided tasting of the wines. The winery provides invitations, wine tasting menus to pair with the wines and lead the bachelorette party games.
What to Know: Reserve online. Inman Family Wines, 3900 Piner Rd., Santa Rosa, CA.
Sunday Supper Winemaker Dinner: Gary Farrell Winery
Gary Farrell Winery virtually transports a three-course dinner party from the Russian River Valley to dining rooms across the U.S. It's made easier for home chefs via a detailed grocery shopping list and preparation timetable Each event is hosted by winemaker Theresa Heredia and estate sommelier Tiffany Kuhn.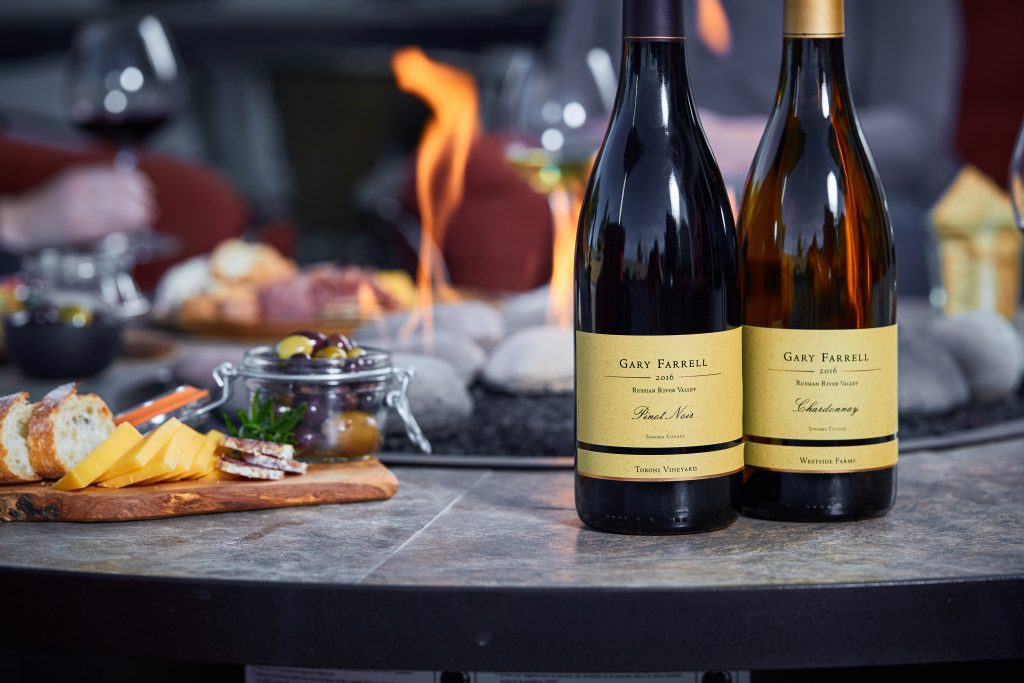 A notable maker of small lot artisanal wines, Gary Farrell produces Burgundian-styled, varietally expressive and regionally distinctive Russian River Valley Pinot Noir and Chardonnay. Wines for the Sunday Supper Virtual Winemaker Dinner include the Gary Farrell 2014 Chardonnay, Bacigalupi Vineyard; 2014 Pinot Noir, Rochioli-Allen Vineyard; and Dulcette, a Port-style dessert wine. These wines have been selected to pair with the meal: a first course of white bean crostini with kale pesto, a main course of lemon and herb roasted chicken with Yukon potatoes and crispy spring vegetables, plus a dessert of Dulcette marinated berries with honey whipped mascarpone.
What to Know: Reserve at $185 or $370 for a three-bottle selection or a six-bottle selection on select dates. Gary Farrell Winery, 10701 Westside Rd, Healdsburg, CA.